Workforce Development
For the Hospitality and Tourism Industry
Workforce development was identified as the number one challenge in keeping the Ann Arbor area the incredible destination that it is today. In 2017, Destination Ann Arbor began a hospitality workforce development program.
The guiding objectives of the Destination Ann Arbor Workforce Development Program are as follows:
To help hospitality employers better hire, train & retain employees.
To increase awareness of the hospitality industry as a vital community partner and a great place to work and build a career.
To leverage the resources of the hospitality industry to provide greater opportunities for those in our community who have yet to share in its prosperity.
The Workforce Development Program hopes to achieve these goals through a few key actions:
Partnering with community stakeholders to conduct research and surveys on employee transportation, compensation and 'climate & culture' in the hospitality industry to give employers an edge in today's cut-throat hiring market.
Building connections to local educational institutions to make students more aware of careers in hospitality; better aligning curriculum with what students need to do in the workplace; and better connecting students to employers.
Get your job added to the Destination Ann Arbor online Jobs Board. View the Jobs Board here >
Upload Your open hospitality positions here:
For more information on workforce development, please contact: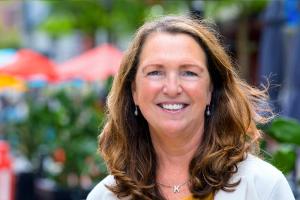 Katy Pek, CTA
Human Resources Director
Please contact for Employment Opportunities at Destination Ann Arbor