How awesome is it that Ann Arbor is home to world-class museums housed at the University of Michigan, with totally free admission? When you visit the Ann Arbor area, you're walking into a treasure trove of knowledge and wonder, in no small part because of these free museum experiences at U-M. Here are three of our favorites. 
University of Michigan Museum of Natural History
The newly-renovated, recently reopened University of Michigan Museum of Natural History is a must-see attraction for families, and for anyone interested in ancient and natural history. Housed in the Biological Sciences Building on Central Campus, half of this new museum's specimens have never been on display before - so even return visitors who loved the old museum will find lots of new things to see and explore.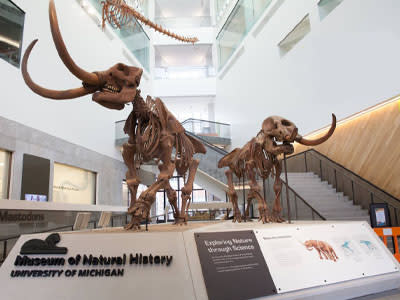 Highlights include a Majungasauraus skeleton, a 25-foot Quetzalcoatlus pterosaur model soaring above the atrium, and a high-tech planetarium. Returning visitors will recognize the iconic mastodon couple that was on display in the previous museum, as well as prehistoric whale skeletons and exhibits walking through four billion years of the history of life on Earth - including a new reconstruction of Australopithecus sediba, an extinct relative of humans (the only sculpture of its kind in North America). Additional exhibits, including one about microbiology and another focused on natural history specific to Michigan, will open later in 2019.
The Kelsey Museum of Archaeology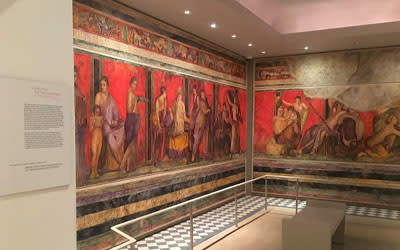 The Kelsey Museum of Archaeology is a hidden gem located on Maynard Street in the downtown Ann Arbor area, and is home to the only sarcophagus known to have an active Twitter account. The Kelsey's collections range from prehistoric through medieval times. Most exhibits highlight the cultures of ancient Greece and Rome, Egypt and the Near East. 
Known for its unique exhibits (currently running is one on Ancient Color) and public events, the Kelsey Museum houses over 100,000 artifacts as well as the Villa of the Mysteries Mural - a 1924 reproduction of the wall murals in Pompeii.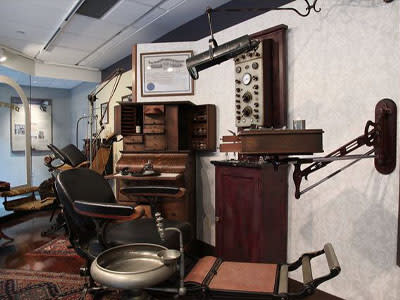 Sindecuse Museum of Dentistry
One of the lesser-known museums on campus is the Sindecuse Museum of Dentistry, which is set in a multipurpose building and is integrated into the scholastic atmosphere of the School of Dentistry and Kellogg Institute Buildings, which adds to the impact of the displays and exhibits.
The Sindecuse Museum is fascinating for those interested in the history of dentistry, or who are looking for something unexpected to explore on campus. Current exhibits feature historical dental tools and equipment dating from the 18th century to modern times. The dental office displays illustrate dentistry's progression from a belittled trade, practiced by blacksmiths and barbers, to a technologically advanced health profession.
Like our content? Get all of the latest Ann Arbor travel inspiration delivered to your inbox. Subscribe to our monthly e-newsletter.