Since its first year in Ypsilanti, ypsiGLOW has become the city's top illuminating event which has grown to become an upbeat costume party, parade and overall an exceptionally fun night! This year, ypsiGLOW will shine in its brightest year yet with reimagined ideas to bring the action to you. Additionally, explore areas of the community at a safe, social distance and with precautions in place. Expect public art installations, performances, community projects and more throughout the month of October, all leading up to ypsiGLOW night on October 23! This is one event you'll really want to be a part of. 
ypsiGLOW is a community-based celebration showcasing creativity and diversity from all corners of the Ypsilanti area and is hosted by Wonderfool Productions, whose mission is to invite and empower communities to connect through inclusive, illuminating, and transforming power of creativity. In 2019, ypsiGLOW showcased over 60 local artists and groups and over 30 community partners including artists, schools, nonprofits, and businesses, through a light-filled and surprising spectacle created by the community and for the community.  
This year beginning in October, join in the celebration by decorating, creating, discovering public art and performances, and sharing positivity within the Ypsilanti community. Here are 7 ways you can get your GLOW on this year!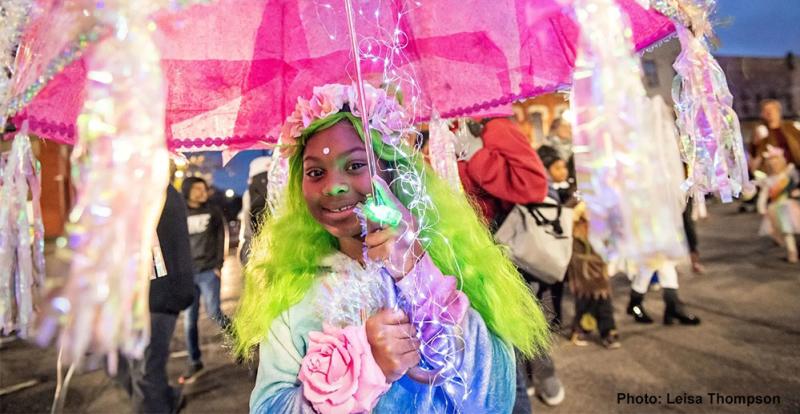 GLOW FROM HOME 
October 2 - 23 
Join in ypsiGLOW festivities by participating from home! Leading up to the event, decorate your windows and living space, create something spectacular using everyday items, bust out those fun-colored lights and help illuminate the Ypsi area. All skill levels are encouraged to participate in these activities. Here are a few suggestions to get you started:  
Glowmaking Action Kits 
ypsiGLOW has partnered area organizations to make up 600 free Action Kits filled with activities and supplies that are available for pickup beginning October 12. Some community partners will distribute these kits for maximum outreach to Ypsilanti's youth. These kits are intended for younger participants and include items to inspire creative projects including supplies to make masks, sidewalk chalk and puzzles. Find a community partner location to pick up GLOWing Action Kits for your little ones!
Video Tutorials 
Watch through a variety of how-to video tutorials and create something fun for all ages. Tune into Luminary Making 101 and learn how to create your own luminary out of simple materials that can be found at the event's official hardware supplier, ACE Hardware located Downtown. Watch videos on how to make a Lantern Luminary, a Family Fort, and a Diorama Box Luminary using materials likely found around the house.  
 
Everyone is encouraged to make and share their creations to the official ypsiGLOW Facebook page, @ypsiGLOW on Instagram and Twitter, or email your photos to wonderfoolproductions@gmail.com.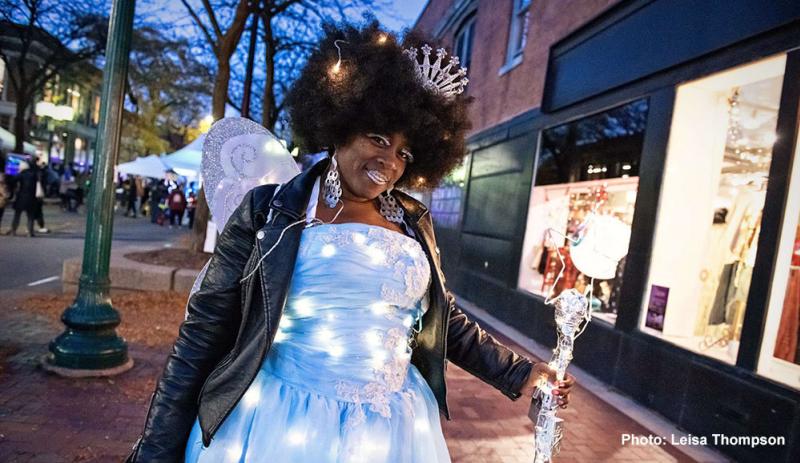 CREATE A COSTUME 
October 2 – 23  
Whether celebrating from home or excited about going out on ypsiGLOW night, everyone is welcome and encouraged to have fun and dress up in your coolest GLOWing costumes! Not sure where to start? Find tons of costume-making ideas and prompts that are sure to inspire you to get those creativity gears turning. Bonus points for the handmade and hand-altered! Find old clothing, decorations, accessories, and household items to create an exceptional costume. Be sure to snap a photo and share it with the team!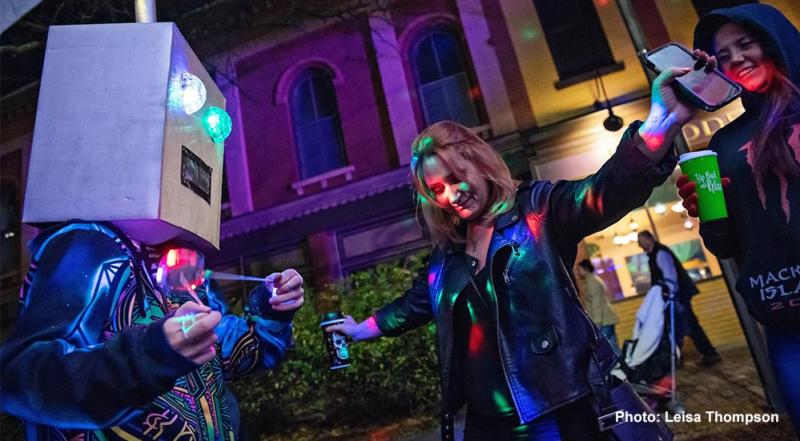 ART INSTALLATIONS ALL AROUND TOWN 
October 12-23  
Artists and the arts are so important to vibrant communities and are essential forces in creating the light, magic, and surprise of ypsiGLOW. Several local artists have been commissioned to create art installations designed to activate area landmarks, storefronts, and public spaces within the Downtown, Depot Town, and West Cross Districts. Beginning October 12, keep your eyes open for activated areas including the historic and iconic Water Tower, with illuminating effects that will unfold and amplify for ypsiGLOW night. Find a map of public art installations here! Follow the social distance signs and markings to help reduce crowding when admiring the installations. These activations include visual arts, illumination, digital media, among other artforms. See how many out-of-the-ordinary creations and installations you can find! 
MOVING ATTRACTIONS AND PERFORMANCES 
October 23 
Both new and returning favorites will participate live performances for this year's ypsiGLOW October 23rd event. The family-friendly, local bicycle crew known as the Wolfpack Cruiserz will tour the area, rolling through on bikes completely decked-out with lights, bright colors, and one-of-a-kind customizations for each rider. No two bikes are alike! Watch as the pack makes their way through the different area districts while leaving a path of positivity and excitement for everyone who catches a glimpse.  The Stark Funeral Service hearse, the giant glowing spider (previously stationed at the Ypsilanti District Library), and other ypsiGLOW favorites from previous years will join the festivities by traveling through town and become moving attractions.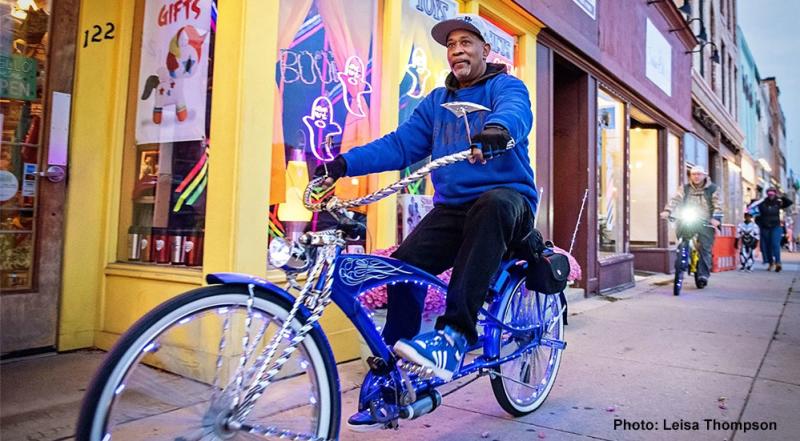 GLOW TV 
October 23  
As part of ypsiGLOW's virtual programming, GLOW TV will feature a diverse array of creative experiences and performances from Ypsi Fidelity students from YCS High School, the Bucket Drum Corps, videos created by Ypsi youth in partnership with Kekere Freedom School, Staying Power, Black Men Read, Neutral Zone, and tons more. Catch shadow puppetry, spoken word, and various art forms on GLOW TV. EMU Campus Life will feature GLOW TV prior to the Friday night drive-in movie showing at the Eastern Michigan University Convocation Center parking lot. Both the public and students are welcome to join watch at the drive-in beginning at 7:00 PM on October 23. This virtual programming will also be available to stream online through the ypsiGLOW Facebook page.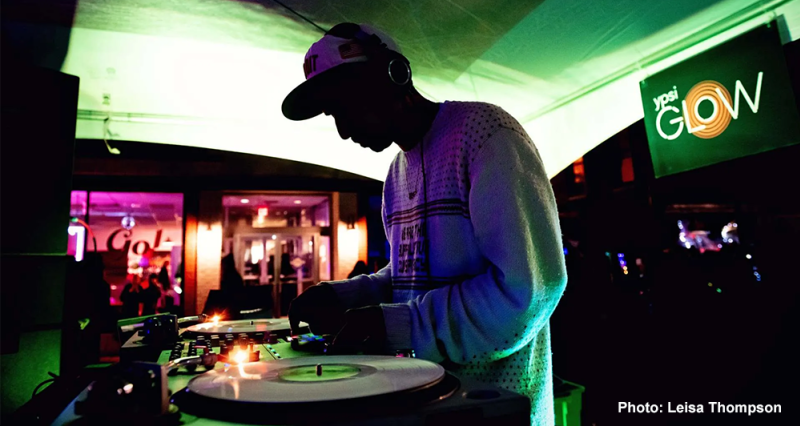 POP-UP MARKET & SPECIAL SHOPPING DEALS  
October 23
Shop outdoors from 5 PM – 9PM at the Downtown Pop-up market on N. Washington St. where you'll discover artists, makers, and vendors selling their supercool, GLOWing goods! Here, you'll find event information and ypsiGLOW merchandise to flaunt while checking out all of the art installations throughout town.   
Area restaurants and retail shops are joining forces with ypsiGLOW to offer exclusive menu items, deals and discounts for attendees touring through town on October 23. Many area restaurants are offering outdoor dining and orders for pickup. The pedestrian-only streets in Depot Town and Downtown will remain open through November 1, providing more space to socially distance while enjoying your meals and drinks. Check for specials before ordering! Stay tuned for more details on where to visit and which deals will be offered.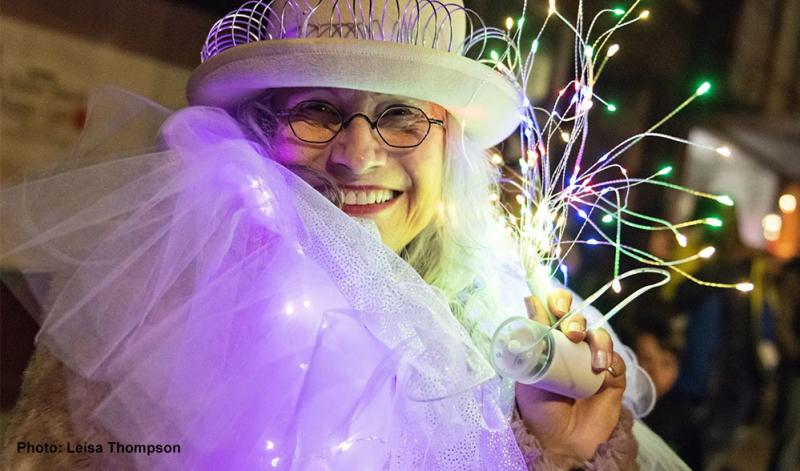 CELEBRATION ON YPSIGLOW NIGHT!  
October 23  
All festivities lead up to the ypsiGLOW night community celebration on October 23, from 7-9 PM. Experience all of the fun and excitement from years before, but with new ideas and creative works! Visit town or participate from home by putting on your costume, lighting up your uniquely crafted luminaries or artistic creations, and experience first-hand how this event helps connect the Ypsilanti community to the arts and to each other. Support local artists by touring art installations and live performances, admire lit-up area landmarks and favorite spots, shop your favorite vendors, retail shops, and restaurants, watch GLOW TV at the drive-in or from home, and enjoy the 2020 ypsiGLOW, reimagined!  
Find a full list of artists, community partners, sponsors, and the most up-to-date information leading up to the event on the ypsiGLOW website: https://www.wonderfoolproductions.org/ypsiglow.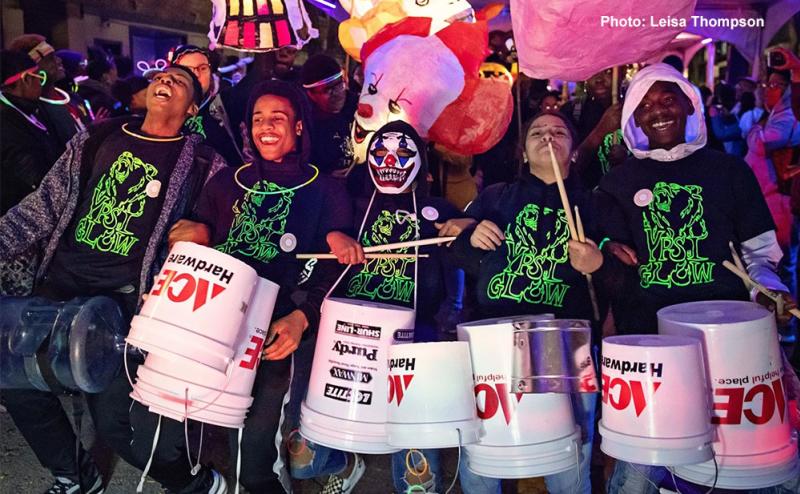 No matter how you choose to enjoy Ypsilanti, be sure to follow the requirements and recommendations of local and state health officials, the CDC, and your health care provider. All individuals are urged to continue to adhere to social distancing guidelines, practice frequent hand washing, utilize face coverings when in public and be respectful of others.
Like our content? Get all of the latest Ypsilanti info delivered right to your inbox. Subscribe to our monthly newsletter.