The Ann Arbor area is a great place for a sandwich! It's home to a wide variety of delis, catering to all kinds of tastes and budgets. Whether you're looking for a classic Italian sub, a Reuben, a vegan wrap, or something else entirely, you'll be able to find it here.  
The Reuben at Zingerman's Deli is a legendary sandwich (voted one of the best sandwiches in the U.S. by Mashed in 2022)! Featuring corned beef, Swiss cheese, sauerkraut and Russian dressing, all piled high on thick slices of toasted marble rye. The corned beef is slow-cooked in-house, the sauerkraut is house-fermented, and the Russian dressing is made from scratch. It's a classic sandwich that's been perfected over time and is sure to please every palate.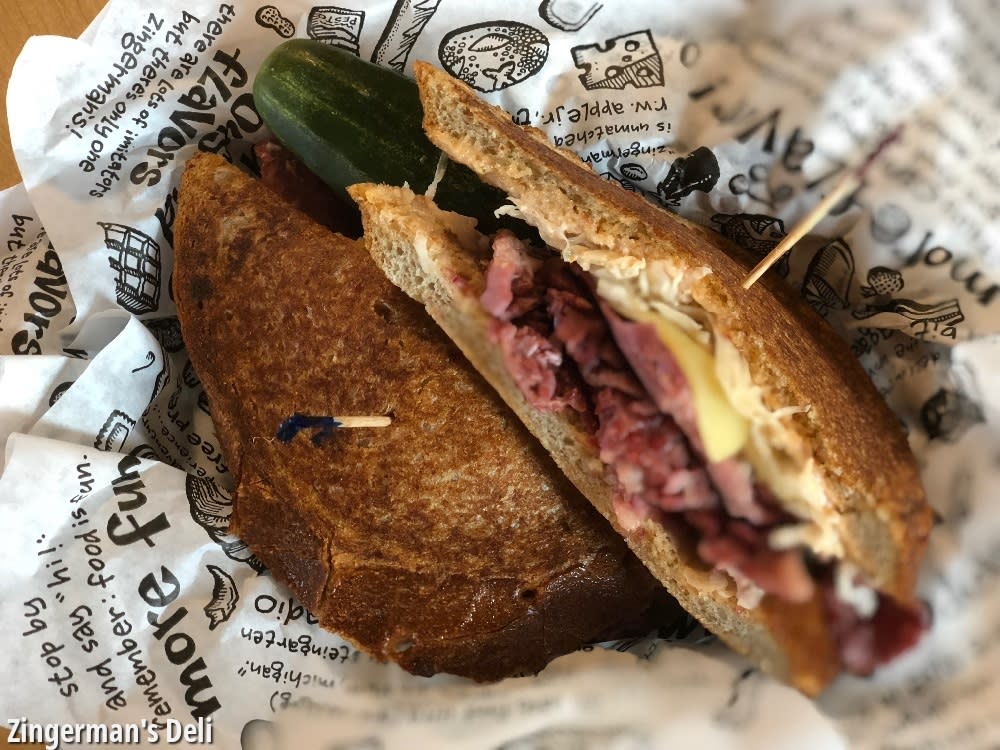 Mike's Deli in Chelsea is a small family-run deli that has a large variety of subs, wraps, and salads made with fresh ingredients and generous portions. They offer both hot and cold sandwiches, and many of their breads and rolls come from Zingerman's Bakehouse. We recommend the Stingray - Turkey, bacon, aged Swiss cheese, mayo on grilled sourdough.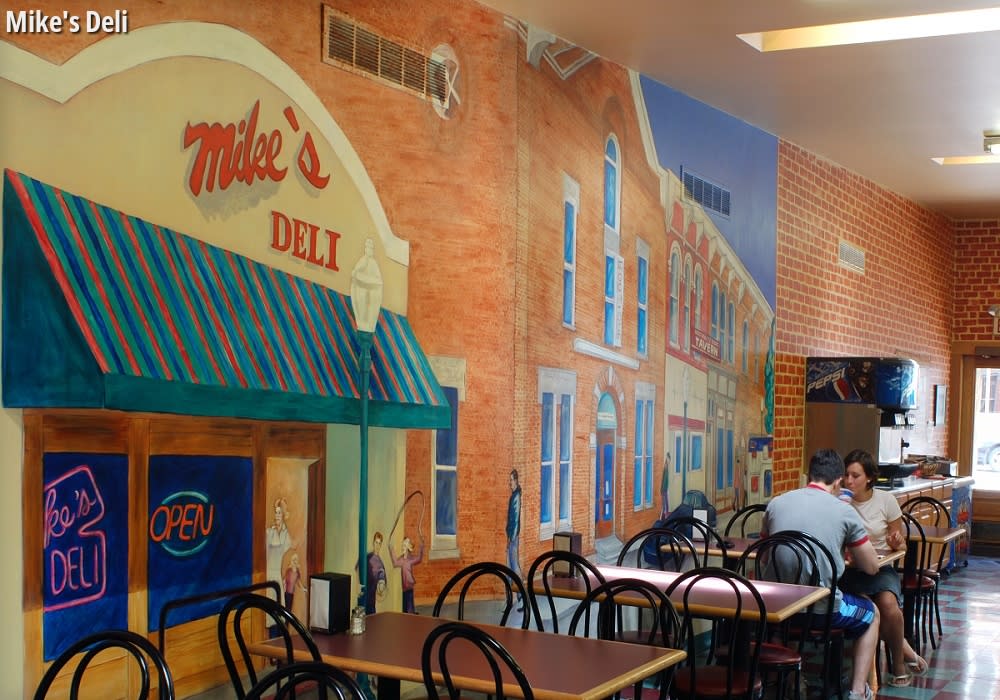 Maize and Blue Deli is committed to using high-quality, locally sourced ingredients to create innovative, flavorful sandwiches that are sure to satisfy. They also offer a variety of vegan and vegetarian options! Their welcoming atmosphere and friendly staff make Maize and Blue Deli a great place to enjoy a meal. Try the Foul Shot - Deli sliced chicken, ham, Havarti cheese, mild cheddar cheese, Dijon mustard, lettuce, tomato, onion on grilled challah bread served with a half dill pickle. 

Amer's Deli has been serving the Ann Arbor community since 1967. It was originally opened by a man named Bob Amer, who put his heart and soul into the restaurant, making this deli a staple in the local community. The restaurant is still owned and operated by the same family, now in its third generation. Renowned for made-from-scratch corned beef, pastrami, and other deli go-tos. Amers Deli is also known for unique sandwiches, such as "Brad's Bottomless Bohemian", Smoked Turkey, Hummus, Avocado, Spinach, Muenster Cheese, and Honey Cup Mustard on Grilled Challah.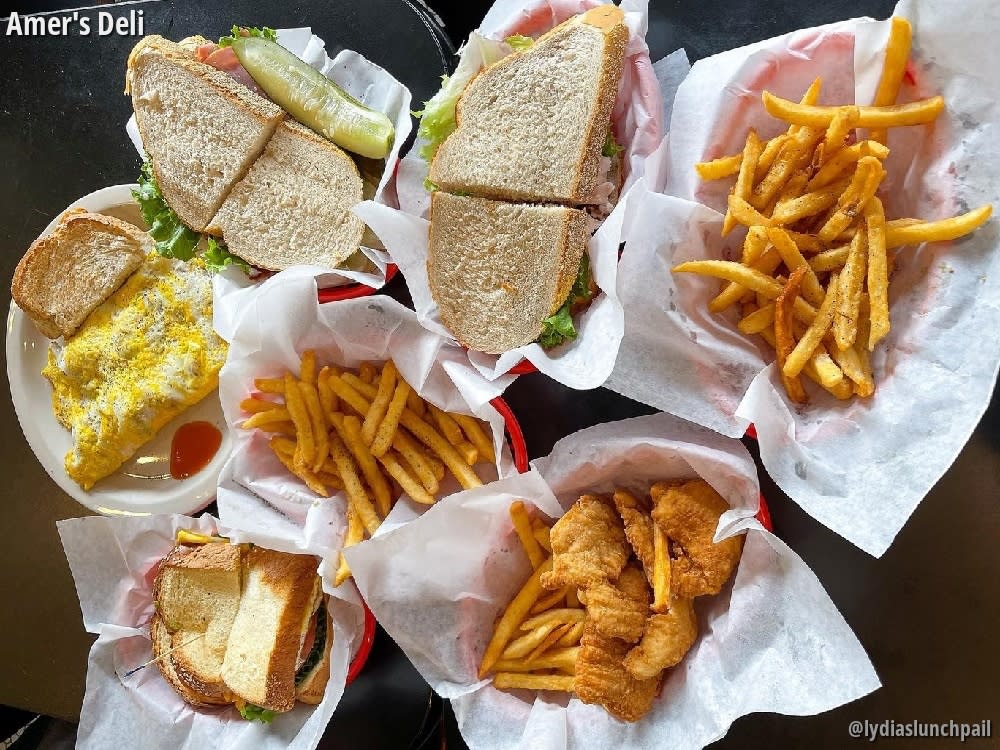 Dimo's Deli and Donuts in Ann Arbor is a popular local spot that offers a wide variety of delicious, freshly made deli sandwiches, donuts, and other treats. The deli sandwiches are made with fresh, quality ingredients and the donuts are made daily (we know this is about sandwiches but get an apple fritter, you'll thank us later).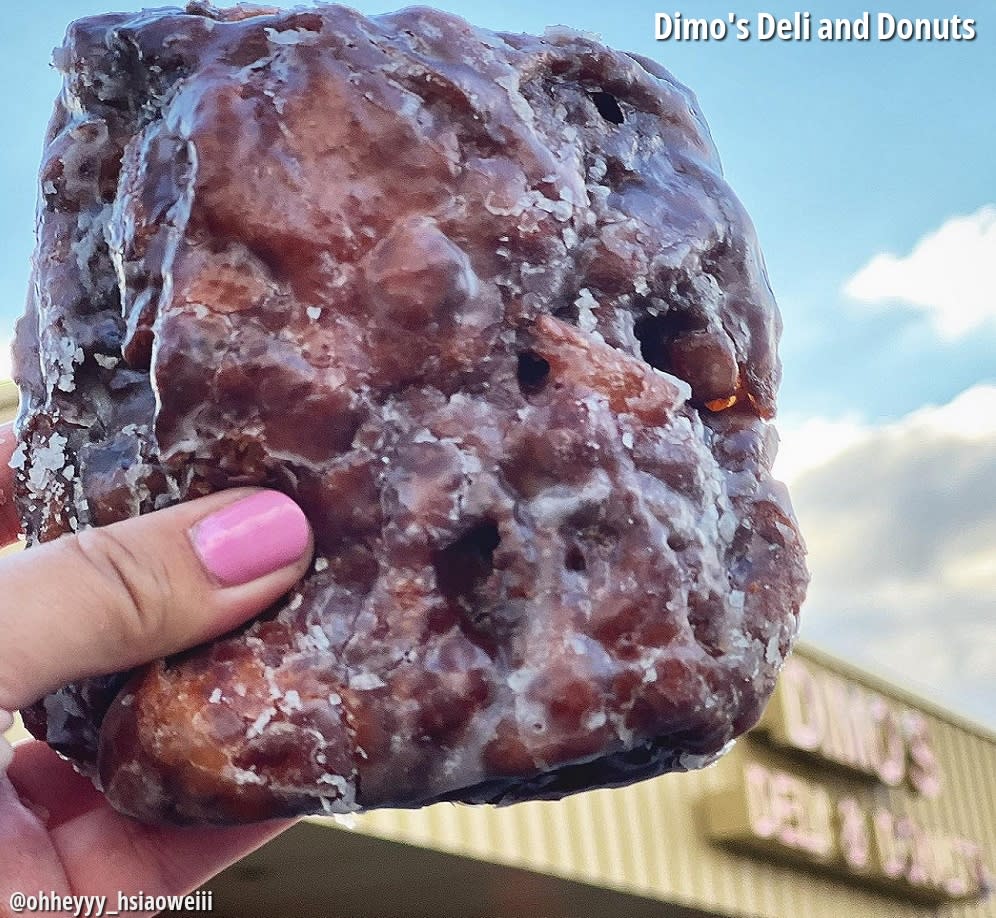 LIKE OUR CONTENT?
Get all of the latest Ann Arbor happenings delivered to your inbox. Subscribe to our monthly newsletter.
Follow Destination Ann Arbor, @AnnArbor on social media. TikTok, Instagram, Facebook, Twitter