Visit Ann Arbor June 9-25 to experience the Ann Arbor Summer Festival, a vibrant annual event that embraces the magic of arts and community. This beloved tradition brings together music, dance, theater, film, visual arts, and outdoor activities to captivate and inspire attendees. With a rich history spanning over three decades, the festival has transformed Ann Arbor into a hub of creativity during the summer months. (Photo above by Myra Klarman)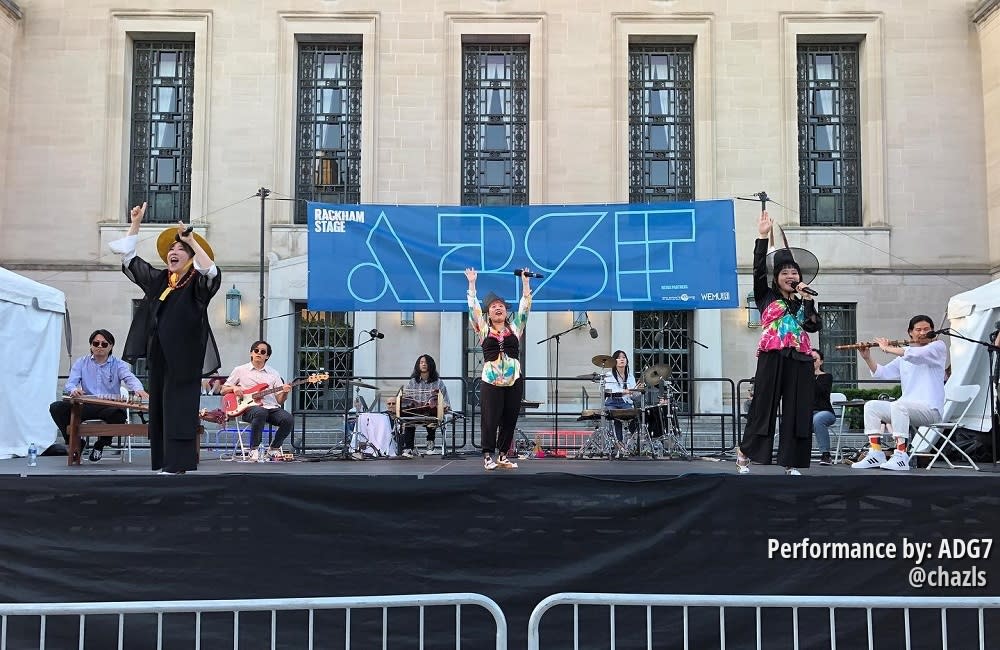 Join us as we explore the diverse performances, immersive experiences, and engaging community events that make this festival a must-attend summer celebration. Many of the outdoor events for Summer Festival are held at Top of the Park, a beautiful campus green on Ingalls Mall, and offers admission-free concerts, Movies by Moonlight, open-air street spectacles, culinary treats, and family-friendly attractions.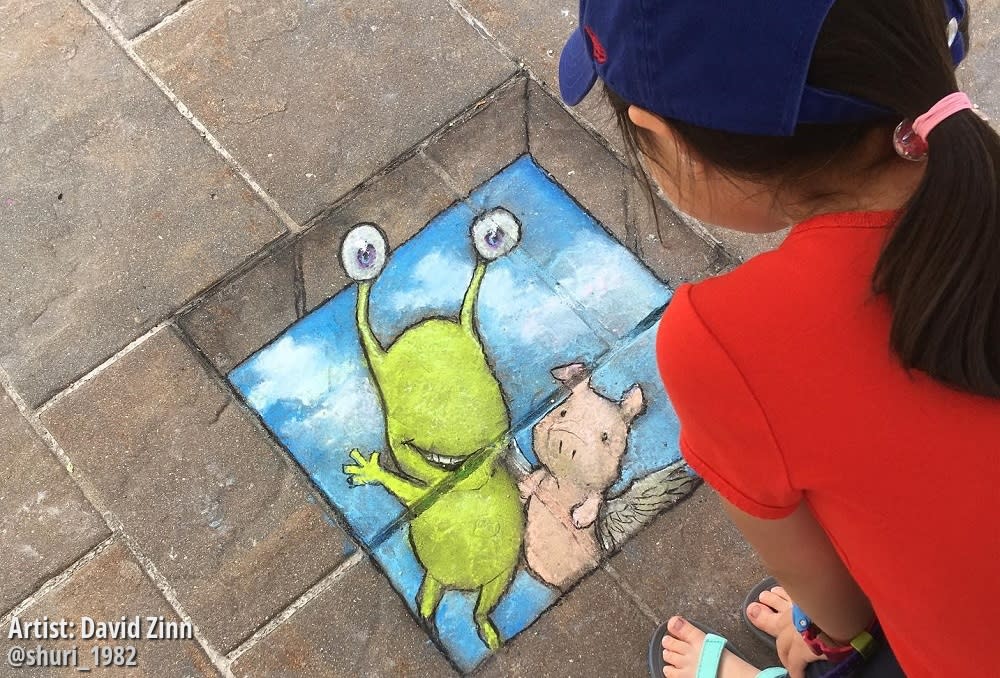 An interactive area for the youngest audience members, the KidZone tent provides a fun and safe area for children and their parents to discover and explore a wide variety of hands-on activities with different community partners. From getting temporary tattoos, creating homemade instruments, or jamming out to the music, KidZone offers different nightly activities for families at Top of the Park.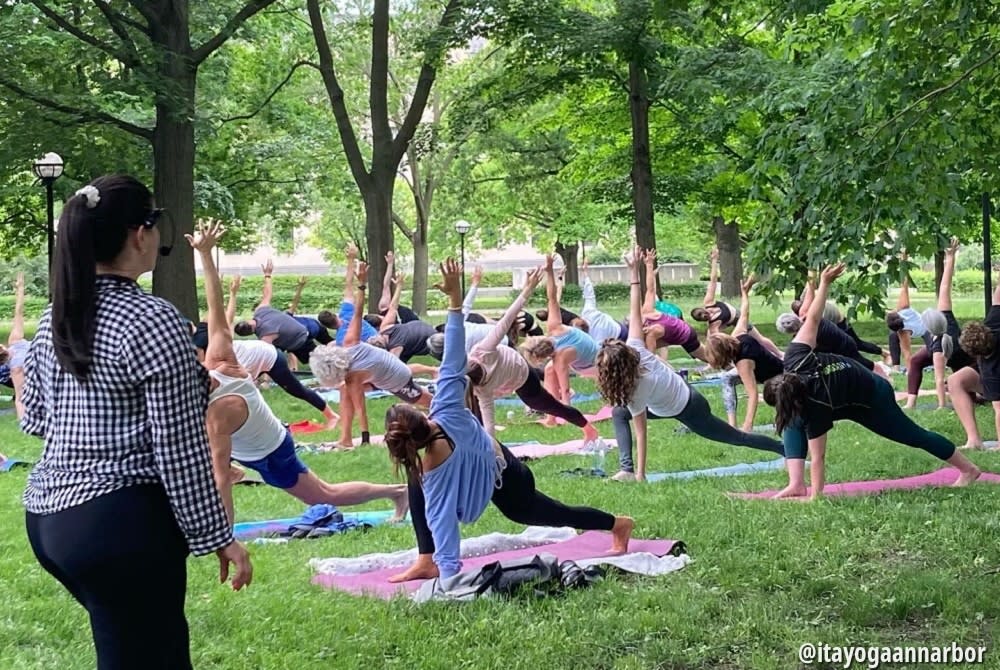 A series of mind-body sessions at Top of the Park, this alternative happy hour lets you enjoy a relaxing late-afternoon nightly workout with classes in yoga, capoeira, and dance fitness. Led by experienced practitioners, all sessions are free, and take place on the lawn in front of the Power Center.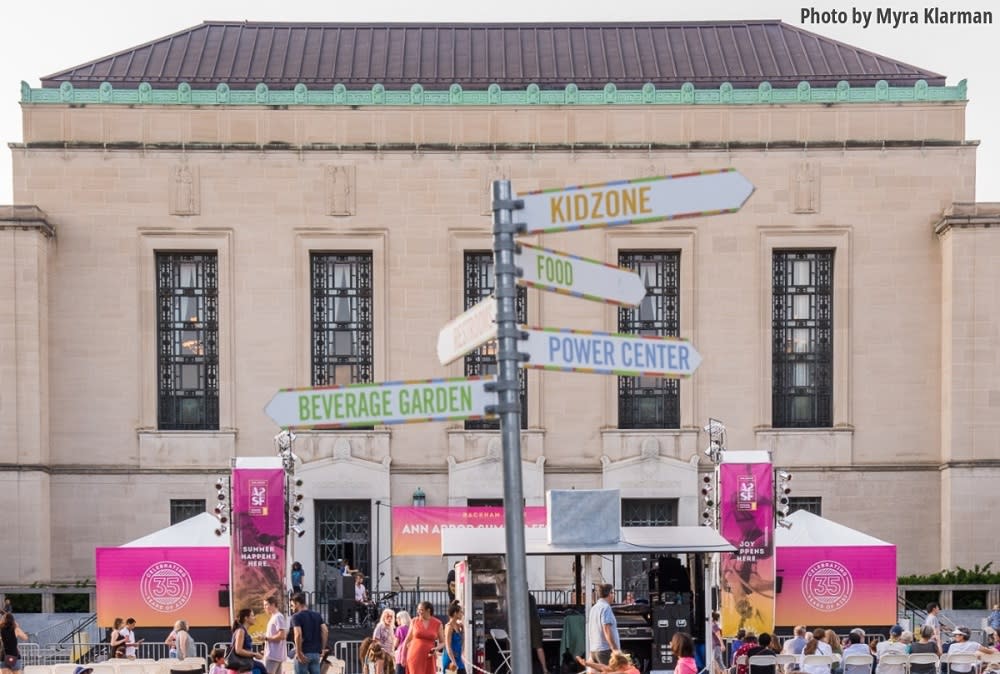 Featuring some of the best national indie rockers turned kiddie-rockers playing kid-friendly music and tunes that make parents feel young again. Join in each Sunday at Top of the Park for this free family dance party with rockin' bands for the kiddie set. The Ann Arbor District Library partners with A2SF on this annual family favorite.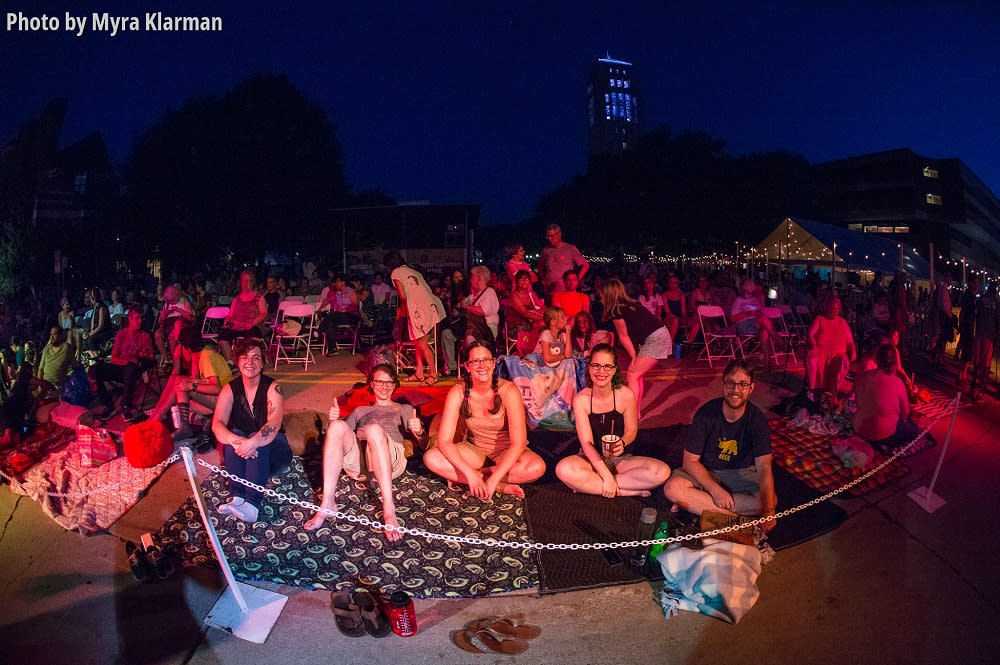 Enjoy movies under the stars at Top of the Park. Catch a selection of recent hits, cult classics, and family-friendly films screened in the open air. Be sure to bring comfy blankets, purchase popcorn and other treats from Culinary Row vendors, and enjoy cinema al fresco on the green.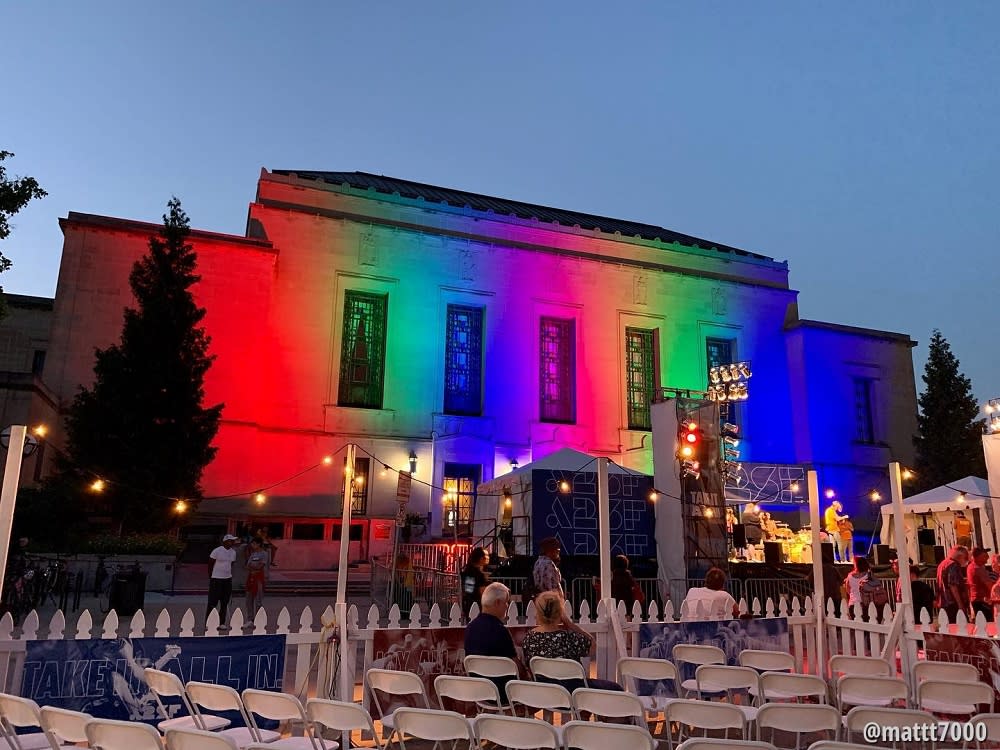 Tickets for several events are now on sale. Enjoy performances from Renee Elise Goldberry and Jason Isbell and the 400 Unit with Peter One, plus tasting events from local chefs and farmers, and much more.  
Attend one of the A2SF Afterparties featuring various artists, AND on August 31st attend a live rendition of the award-winning radio show "Wait Wait, Don't Tell me".  
Live Here Now expands the Summer Festival throughout Ann Arbor, Ypsilanti parks, and neighborhoods in a series of pop-up concerts. More details to come.
With 90% of the 200+ events free to the public, A2SF is committed to providing access to all members of the community. By offering complimentary and low-cost tickets to students and disadvantaged residents with the Good Neighbor Ticket Program and Student Ticket Program, they are able to provide an invaluable opportunity to concertgoers whose financial and/or social situation would otherwise prohibit them from attending a ticketed event and enjoying the festival experience.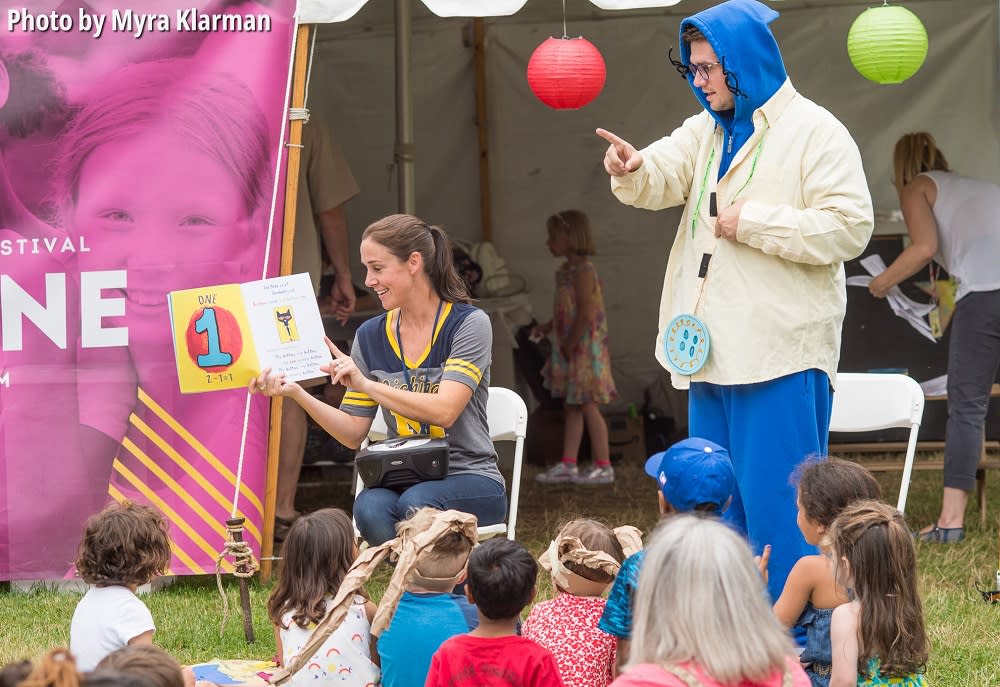 Each season A2SF offers free workshops, master classes, and children's activities that provide imaginative ways for the public to discover and appreciate the performing arts. In addition, they partner with individuals and local organizations on innovative outreach opportunities that foster community engagement with the arts. 
Find the full Ann Arbor Summer Festival calendar here.   
 
Bike Nights 
Every Tuesday is Bike Night at Top of the Park! Leave the car at home and pedal into town for free valet service and complimentary bike tune-ups near the east entrance of the Burton Memorial Tower. 
LIKE OUR CONTENT?
Get all of the latest Ann Arbor happenings delivered to your inbox. Subscribe to our monthly newsletter.
Follow Destination Ann Arbor, @AnnArbor on social media. Instagram, Facebook, TikTok, and Pinterest.