We take our art seriously here in Southeastern Michigan. And walking down the street in Ann Arbor, it's clear we're doing it in style. While the images most associated with the University of Michigan might be the trial and tribulations of the sports teams, the creative side of U-M is just as accessible to our students, residents and visitors. Ann Arbor maintains its passion for the arts at every progressive and cosmopolitan corner. Here, you'll find everything from the quirky, varied lineup at the University Musical Society to the vast variety of adorable bookstores to browse. In Ann Arbor, creativity isn't just a hobby — it's a way of life.
Only a few minutes from the gothic architecture of the famed Law Quad and the University of Michigan Museum of Art with work from Pablo Picasso and Diego Rivera, you're in the heart of downtown. Make sure to keep an eye out for the murals and graffiti around Ann Arbor — we're proud of our public art!
Depending on interests, moods and seasons, there's almost too much artistic flair emanating from our town. But the beauty of Ann Arbor is that the big city feel of our arts scene is countered with the commitment to helping our small art communities thrive.
Photo courtesy of the University of Michigan School of Music, Theatre & Dance.
There are the Michigan and State Theaters, which always have the latest indie flicks but also host the prestigious film festivals that put Ann Arbor on the map with Sundance and Cannes. The Michigan and State theaters host the Ann Arbor Film Festival, the oldest experimental and avant-garde film festival in North America. And if you happen to visit the State Theatre on your way to a film you probably can't see anywhere else, look up — the theater was recently renovated to the tune of $8.15 million and those art deco wall sconces are from the original theater from the 1970s.
If you're not up for a movie, shake it out at some of the live music venues around town. The Ark, a nationally known acoustic and folk club, always puts on a great combination of renowned musicians and up and coming performers. And there's always The Blind Pig, an eclectic yet cozy spot known for a diverse range of performers and themes from Drake Night to promising indie acts like Mitski.
Photo: David Zinn
Ann Arbor's creative book scene is not to be overlooked. First, get down to Literati Bookstore, a place rich in charm, great book recommendations and a coffee shop upstairs. Make sure you get past the aesthetically pleasing first floor to the basement and type out a message on the nostalgic and adorable community typewriter.  Round out your brainy day with a stop in Crazy Wisdom Bookstore and Tea Room, which offers live shows and a wide range of books on the metaphysical and magic. Keep an eye out for the local authors like Eileen Pollack, Charles Baxter and Peter Ho Davies that may be wandering in and out of these stores.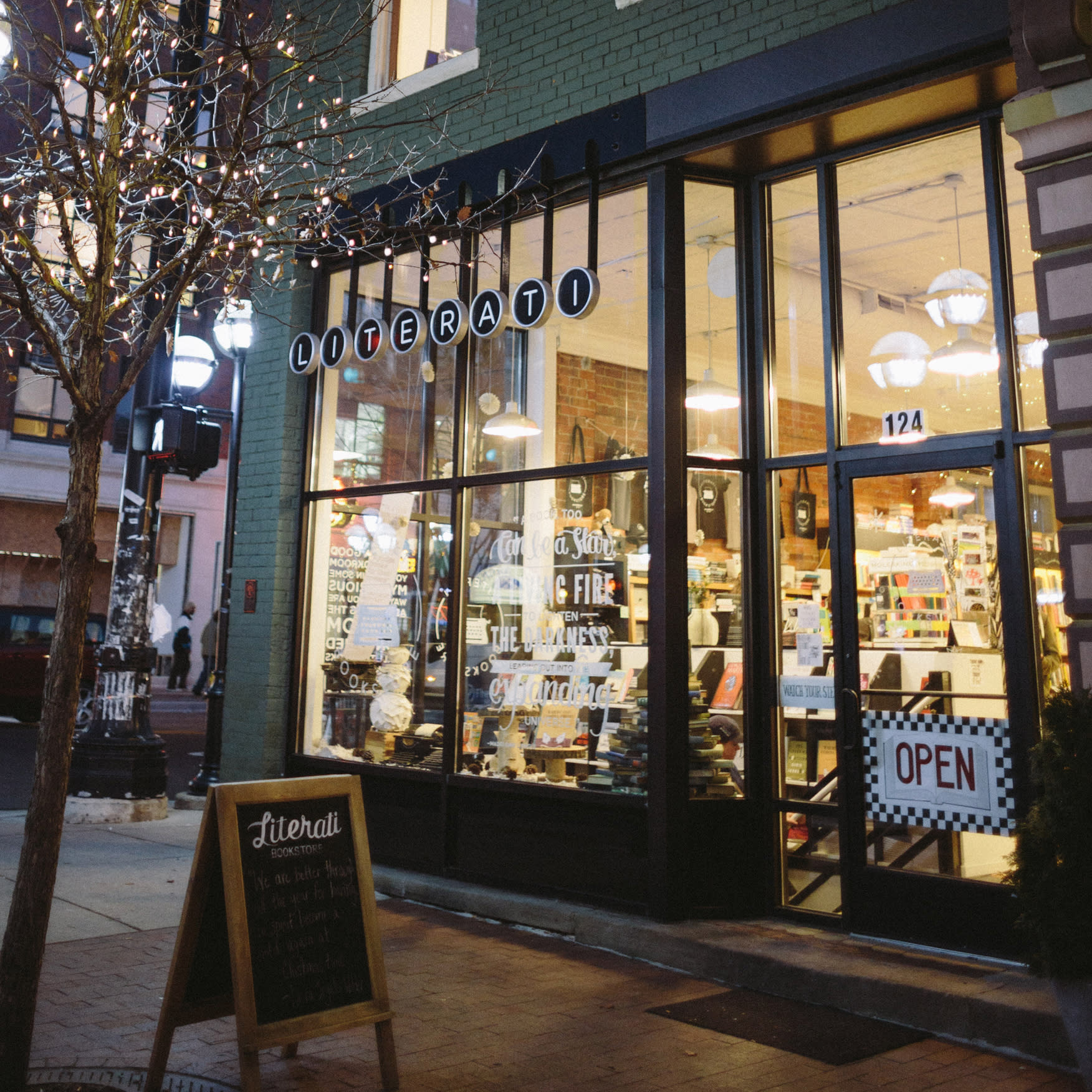 If you're looking to inspire creativity in the next generation, look no further than the Hands On Museum. Even for those patrons a little too big for the child-sized exhibits, this is a fantastic place to explore all the senses. There are four floors of local science, nature and social exhibits complete with interactive and splashy models. It's perfect for opening new eyes to unique experiences.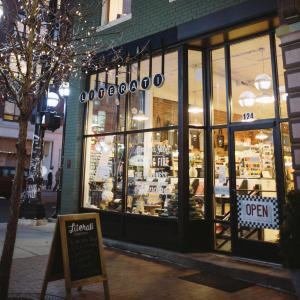 And when you venture outside Ann Arbor, there's no shortage of forward thinking imagination in Southeastern Michigan. Ypsilanti, home to Eastern Michigan University, has an abundance of art studios — just in case you want to take a home a chic memento from your visit. Galleries like 22 North, which focuses on underrepresented and up-and-coming visual artists, as well as The Eyrie and Nelson Amos Studios, which are located in bustling Depot Town. Ypsilanti artists, fueled by the area's great vibes and food scene, pack their unique work into every part of town.
One of the best displays of Ypsi artistry comes with the beauty of the snowy, Michigan winter. In December, DIYpsi comes to town, a handmade arts fair with over 80 vendors. DIYpsi works hard to engage all your senses — walk through the aisles with some handcrafted food and drink and listen to live music! Make sure to leave with a parting gift for the holidays.
For even more local flair, there's the PTD Productions and the Washtenaw Community Concert Band, where you can see the best of Ypsilanti showcasing their talents. And if you've got kids to entertain in Ypsi, take them to the Dreamland Theater — a puppet theater devoted to displaying a wide range of artistic expressions including plays, music, independent film and art exhibitions. For a multicultural experience that reflects the progressive diversity of Ypsilanti, check out the Riverside Arts Center. In between promoting arts education and engaging the community, the Riverside Arts Center puts on theater productions, screens documentaries and sponsors dance nights.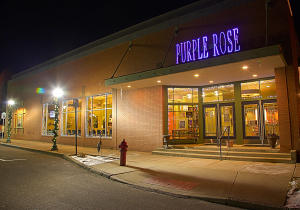 And if you're hanging out in the simple yet chic town of Chelsea, consider stopping by The Purple Rose Theater Company. The intimate theater is perfect for a night out, with original and classic plays. Founded by acclaimed actor Jeff Daniels in 1991, The Purple Rose Theater showcases the beauty of its Midwestern creative roots. Make sure you also stop by the Chelsea Alehouse Brewery: there are great live bands on Mondays and Wednesdays.
For a literary look at Chelsea, stop by Serendipity Books. It's a small store that somehow has everything you could need — just ask one of the friendly employees for a recommendation and get reading. Serendipity also serves as an important community gathering space and everyone is welcome.
When you get to Manchester, the first thing you'll notice is this town's inspiring devotion to its storied past. Manchester's architecture dates back to the 1800s — if you're in town around the holiday season, you can get a tour of five beautiful historic homes. People come from all over to hear the incredible work of the Riverfolk Music and Arts Music Series.
The hip, innovative artistry coming out of Dexter, Michigan, might surprise you. Find the bright red door of Artistica Gallery and snag a cool, handmade gift from a Michigan artisan. Despite its status as one of the fastest growing communities in Michigan, the town of Dexter has a knack for connecting creativity to the natural world. Even if you're not a painter, watching the easels outside as the friendly competition intensifies will surely spark your own creativity.
Creativity is an essential part of what makes our area pure Michigan. Community involvement in the arts is part of our DNA. The artistic spirit is alive and well here, thanks to our modern residents and support from local businesses and universities. Look around the flourishing arts and culture scene and it's easy to see — there's an undeniable culture of creation here.
Enjoy our content? Sign up for Destination Ann Arbor's monthly newsletter to have it delivered straight to your inbox!