To Traveling Artists and Ann Arbor's Small Businesses, the Ann Arbor Art Fair is More Than Just Three Days in July
July 21-23, 2022
For art lovers across the country, the Ann Arbor Art Fair's dates are three of the most anticipated days of the year. Composed of three independently juried nonprofit art fairs that run consecutively — the Ann Arbor Original Street Art Fair, the Ann Arbor Summer Art Fair and the Ann Arbor State Street Art Fair — the beloved Midwest tradition draws nearly half a million attendees to the streets of Downtown Ann Arbor each July. But they aren't the only ones looking forward to this year's July 21-23, 2022 event.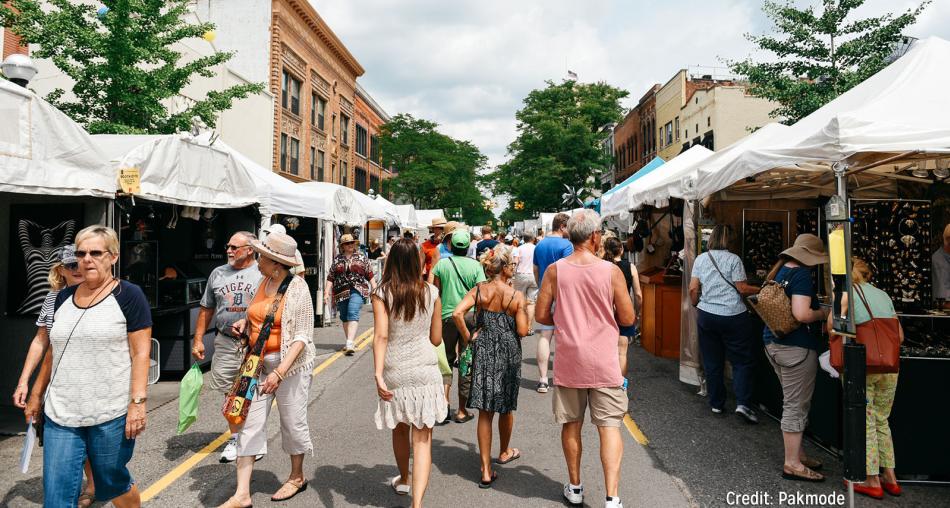 The nearly 1,000 participating artists and Downtown Ann Arbor's countless small businesses are just as eager, if not more so, for the fair to be back in full swing this summer. The cancellation of the 2020 Ann Arbor Art Fair hit both groups hard and, even though it was scaled back, the last-minute return of the fair in 2021 was a welcome relief. Now, with the 2022 Ann Arbor Art Fair set and ready to go, artists and businesses alike are celebrating a return to normal.
Many of the Ann Arbor Art Fair's artists are full-time creators, who make a majority of their yearly profits traveling between art fairs and shows throughout the summer. Essentially, these artists are small business owners and, just like all other small businesses, they were directly impacted by the COVID-19 pandemic. The loss of the 2020 season left many of them scrambling to find a new way to sell their art.
Fortunately, artists are a resilient lot. Many of them banded together through social media to swap ideas and promote each other's work, creating strong and collaborative virtual communities. To continue selling their art, they switched gears to selling online by building new websites and relying on their loyal customer bases. Through admirable flexibility and sheer force of will, these artists survived the loss of the 2020 season. And now the return of fairs and festivals has allowed them to resume their travels and meet new customers face to face.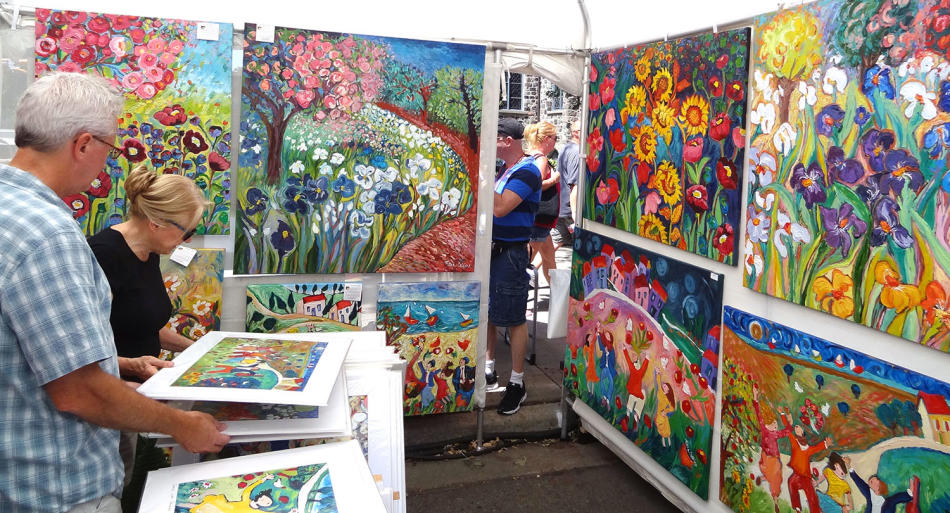 Downtown Ann Arbor's small businesses are looking forward to welcoming both the artists and their customers back to their streets. During the pandemic, many small businesses struggled to stay afloat. Restaurants had to close due to regulations, while shops had to limit customers. And because people were staying home to stay safe, they weren't going out to stimulate the local economy. When the 2020 Ann Arbor Art Fair was cancelled, both missed out on the nearly half a million visitors it draws. Downtown Ann Arbor's restaurants eventually adapted and expanded outdoors into the streets, while its small shops boosted their online sales to stay in business. And while they persevered through these hardships, they all breathed a sigh of relief when the fair returned.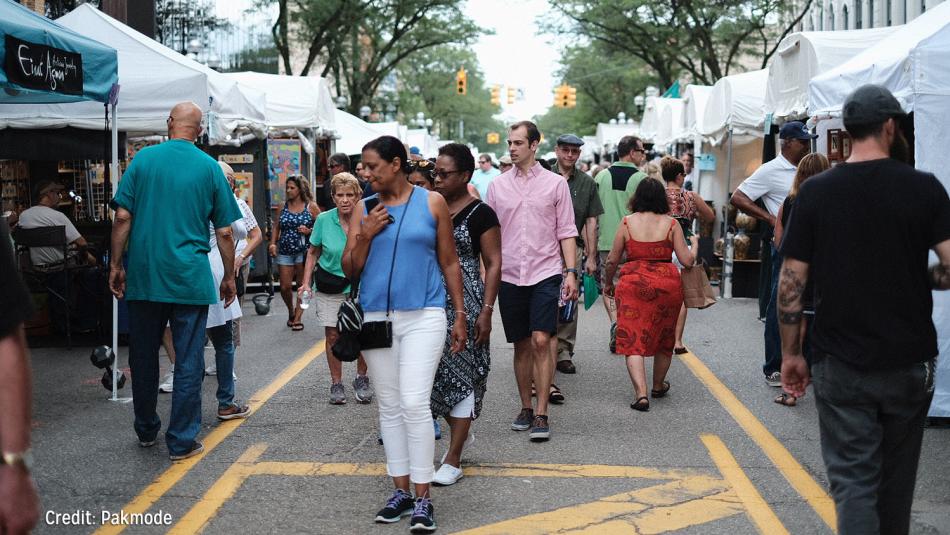 Today, the 2022 Ann Arbor Art Fair is the perfect opportunity for the community to come together and support participating artists and small business owners. Here are some of the artists attending the fair and a few small businesses to check out along the footpath:
ARTISTS
Laura Corle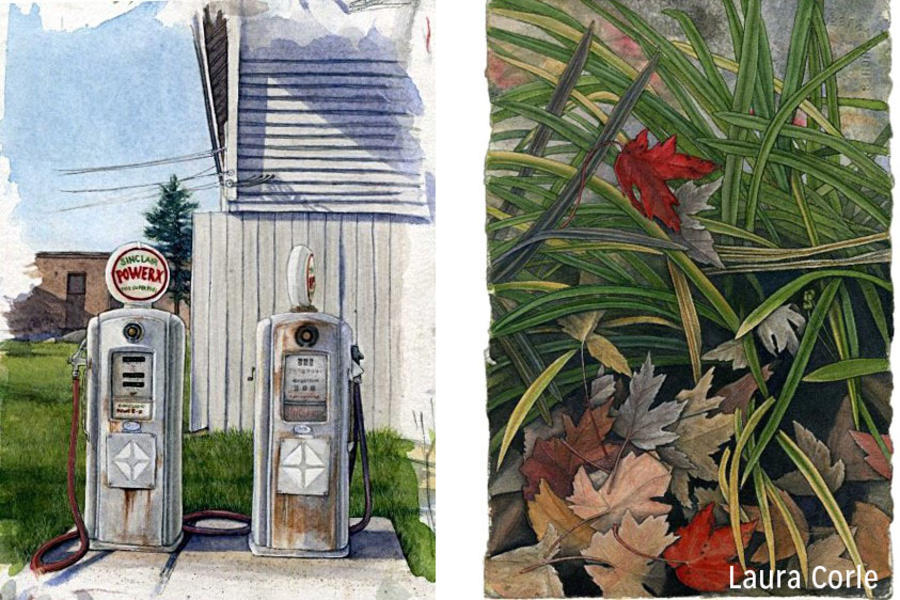 The watercolors of Ann Arbor Summer Art Fair artist Laura Corle are full of such vibrant detail, you feel you could step right into them and be transported to their landscape. And seeing as her work is breathtakingly gorgeous, you'll want to. Laura is also an adjunct instructor at the University of Findlay where she teaches Watercolors to student artists. The Ann Arbor Art Fair is the only fair Laura participates in. After years of traveling across the country to various fairs, Laura says the Ann Arbor Art Fair is worth the journey because of how many people understanding the importance of art come to visit her booth each year, including many repeat customers. Some trek all the way from Seattle and Texas just to see her and her artwork.
Lillian Delgado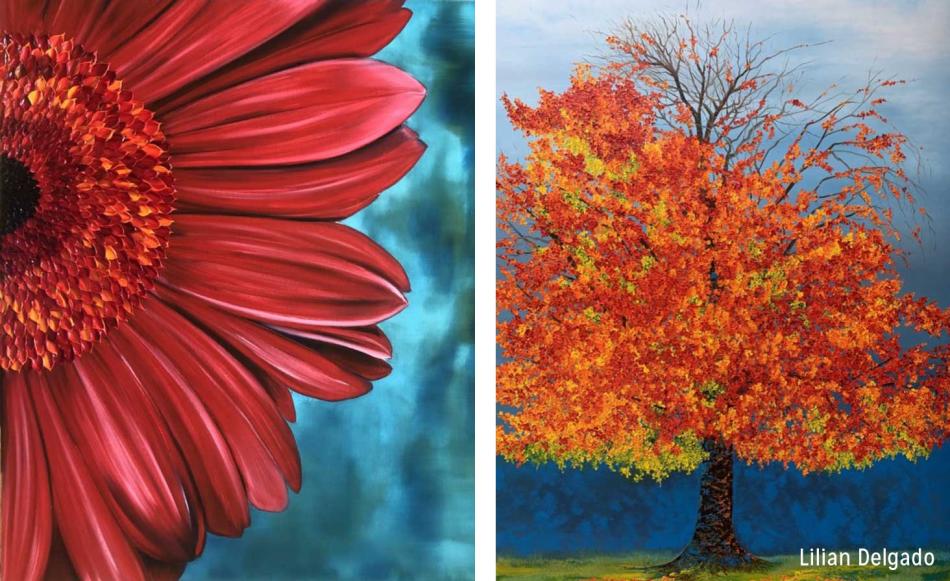 An Ann Arbor State Street Art Fair artist, Lillian Delgado was born in Salvador, Bahia, Brazil and draws her artistic inspiration from memories of traveling and living throughout South America while growing up. You can see this inspiration in her vividly colored impasto oil paintings of flower fields, waterfront views and more. While always an artist at heart (she had her first international show at the age of 13), Lillian spent many successful years in the corporate world before making the jump to being a full-time artist. Now, she spends her summers traveling from city to city to display her gorgeously textured and bright floral paintings.
Amanda Outcalt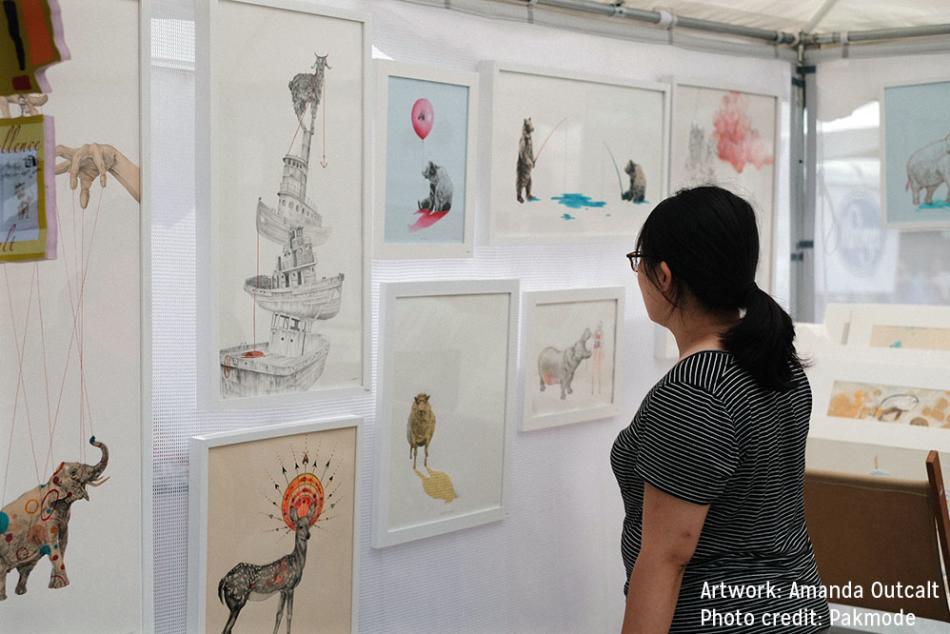 A former featured artist of the Ann Arbor Original Street Art Fair, Amanda is a mixed media artist who incorporates printmaking, metal smithing, painting and more into each of her paintings. Amanda was originally an elementary school art teacher, using the school year to teach the next generation about the joys of creativity and then spending the summers creating her own unique artwork. In 2016, she turned her passion and hobby into a full-time career. Amanda spends up to three months creating her pieces from her home studio in Washington, D.C.
SMALL BUSINESSES
336 S State St.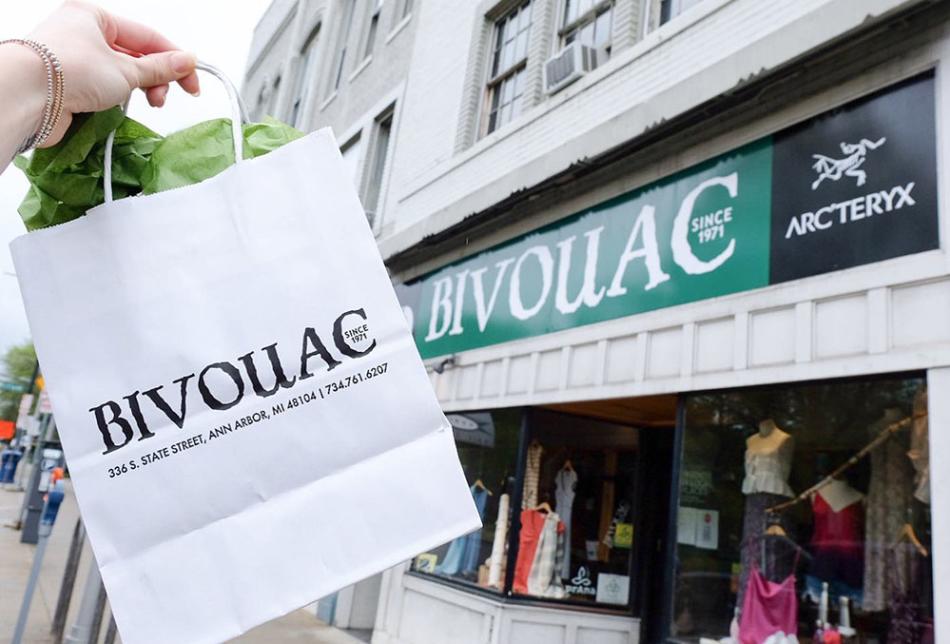 "Bivouac" is a temporary campsite, and the word can be used as a noun or a verb. Originally an army surplus store, Bivouac has now evolved into a clothing and gear store for the great outdoors (and indoors). A top shopping destination in Ann Arbor, Bivouac offers a wide selection of clothing, accessories, indie designer pieces and popular street brands. Stop in during the art fair to shop for Patagonia backpacks, The North Face jackets, AGOLDE denim and more, while also supporting an Ann Arbor small business that's been around for more than 50 years.
341 S Main St.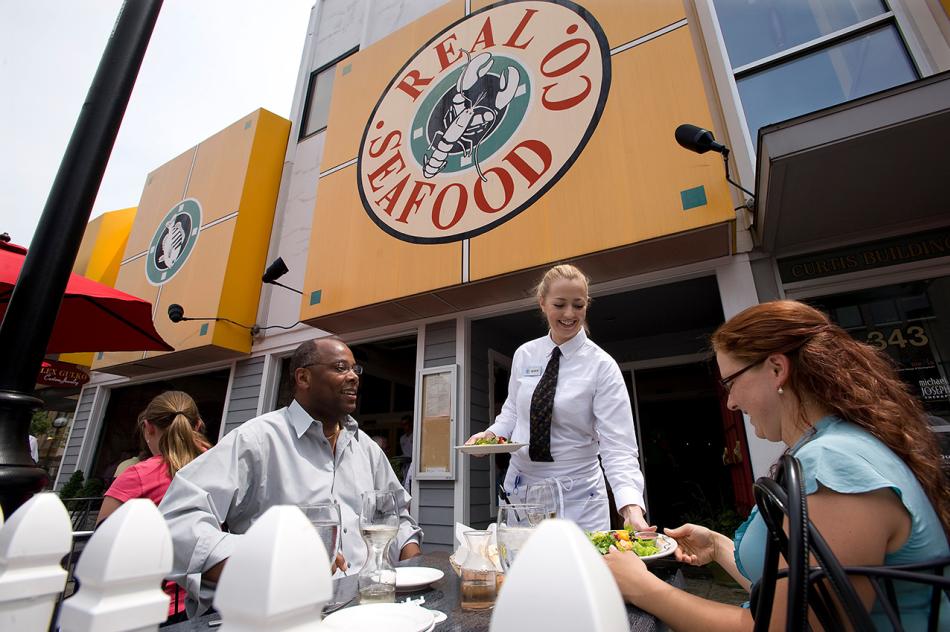 The original Real Seafood Company opened in Ann Arbor in 1975 (there are now five locations) and has been known for its top-catch fish and premium seafood for years. With fish, lobster, shrimp, mussels and more, the Real Seafood Company's fresh-caught seafood comes from the waters of New England to the Great Lakes and to the Gulf of Mexico. If you're feeling hungry during the art fair, pay a visit to the Real Seafood Company for the full oyster bar experience or to enjoy the restaurant's famous happy hour menu. As it says on the website, the Real Seafood Company is "quite simply, seafood as it should be."
17 Nickels Arcade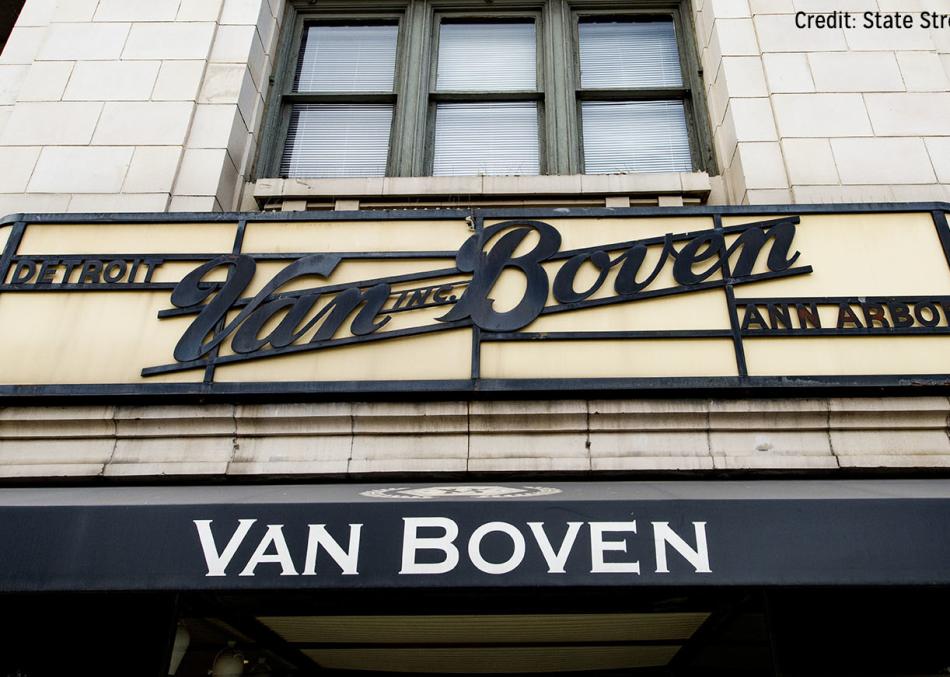 Located in the historic Nickels Arcade, Van Boven Shoes is the place to get the right shoes for you. The local shoe store searches out unique footwear from around the world and specializes in fit and personal service. Shopping for shoes can be a frustrating experience, but the supportive Van Boven team makes it an enjoyable one. If you stop in during the art fair, you'll leave with a pair of shoes or boots that are truly your own, from design to size to color to brand and laces.