The days are growing shorter and the weather is cooling down. It's the perfect time to get out there and enjoy what the Ann Arbor area has to offer this fall! Here are some fun fall activity ideas to get you started.
Area establishments are welcoming visitors with new safety precautions and guidelines in place on social distancing to ensure a safe experience, and to help keep peace of mind. When out and around the Ann Arbor area, please remember to follow CDC guidelines on social distancing, including wearing masks and washing hands regularly.   
Fruit and Pumpkin Picking
U-Pick Wasem Fruit Farm has apples, raspberries, pears, and pumpkins to pick your own or buy in their farm store. In the fall they make fresh donuts in a variety of flavors to go with their delicious cider. Next, pop over to Wing Farm. This real working farm has 205 acres of land and has been in operation for over 150 years! Enjoy farm animals, a hayride to the pumpkin patch, and your choice of pumpkins, from small to huge.

Cider & Donut Hopping
You've heard of bar hopping, well try the fall version! The Ann Arbor area is chock full of cider mills that offer donuts, cider, apple butter, maple candies, baked goods, fall décor and more! Make a day of it, by hopping from one to the next. Start with the oldest continuously operating cider mill in Michigan, Dexter Cider Mill. Nestled on the banks of the Huron River, this signature red barn is a local favorite. Enjoy your hot donuts sitting by the river and be sure to get a cinnamon cider slushie while they are still available.
From there, head over to Alber Orchard and Cider Mill. This beautiful orchard has a huge variety of apples available including heirloom apples no longer available in grocery stores. Don't forget to try their cider and donuts too! A few others to consider are Wasem Fruit Farm, Jenny's Farm Stand, and Wiard's Country Store.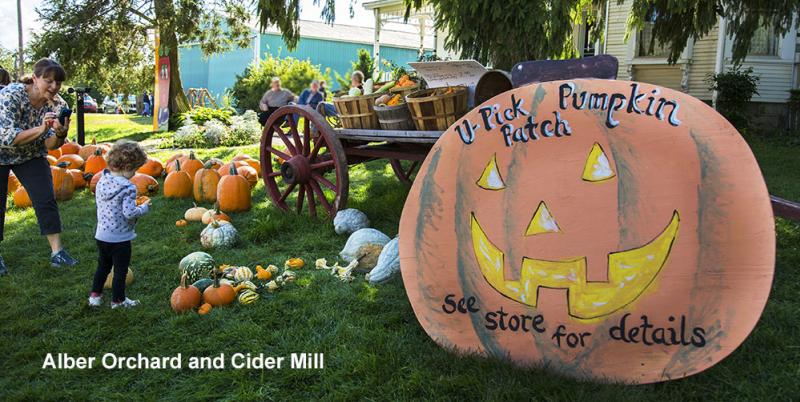 Hit the Trails
Cooler weather means exercise outdoors becomes much more comfortable. At Hudson Mills Metro Park in Dexter, you'll find a three mile paved loop through meadows, woods, and river crossings. If you'd like to go further, you can hop on the Border to Border Trailhead here as well!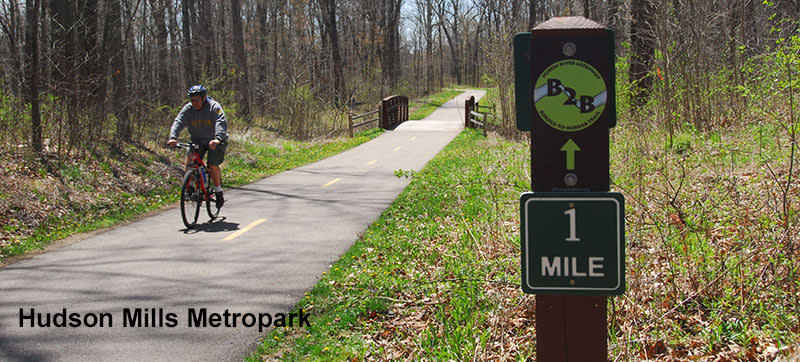 Bird Hills Nature Area is the largest park in the city, boasting over 160 acres. The many trails through mature trees and meadows are not open to bikes but give hikers the unique opportunity to see a rich diversity of native plants.
Parker Mills County Park has a wheelchair and stroller accessible boardwalk. Stretching for a mile through woodlands, visitors will experience an easy and accessible path, with plenty of flora and fauna. Take a run, bike ride, or gentle stroll through the many trails the Ann Arbor Area has to offer.
Haunted Experiences
For some spooky fun visit Wiard's Orchard for Night Terrors! Four haunted attractions are available including an outdoor haunted hayride! If Halloween is your favorite part of fall, this is the place for you. Get your fright on in The Asylum, The Ultimate Haunted Barn, The Hayride of the Lost, and the Mindshaft. Tickets are sold in advance, limited tickets will be available for the 2020 season to allow for social distancing.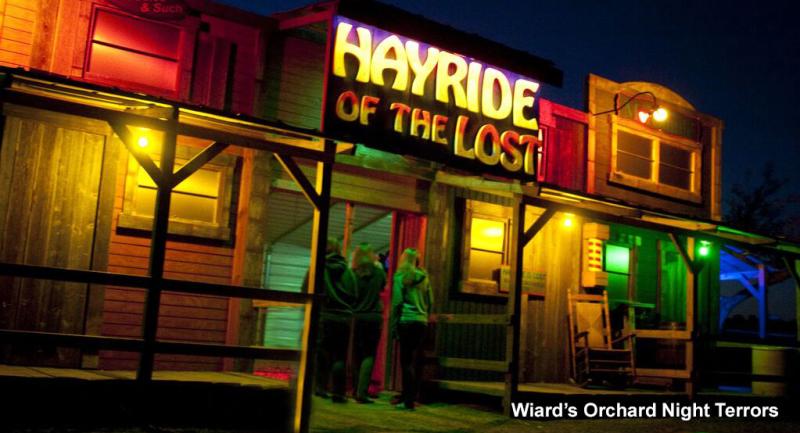 Kid-Friendly Fall Fun
Are you looking for some fall fun with the kids? Check out Jenny's Farm Stand. Not only do they offer fresh produce, cider, and donuts but you'll enjoy a straw maze, pony rides, hayrides, and petting farm!
Would you rather get lost in a sea of corn? Blast Corn Maze at Nixon Farm has 3.5 miles of corn maze fun! With three different exit options you can choose short, medium, or long maze experiences. Don't miss the corn cannon, pet the cuddly farm animals, and pick up some yummy treats in the farm store.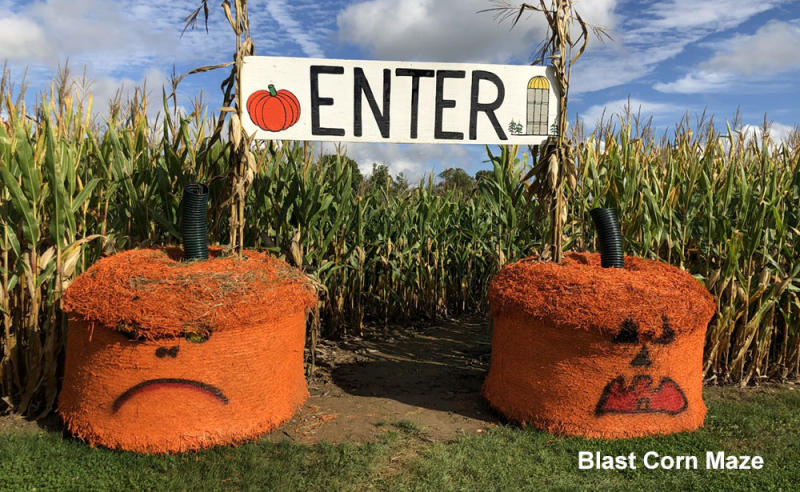 Tour the Fall Colors
There are several ways to take in the fall colors this season. Paddle the Huron River, walk or bike through the many Ann Arbor area parks, or take a drive. According to Foliage.org the peak time for fall colors in 2020 will be early to mid October. Start planning your routes now.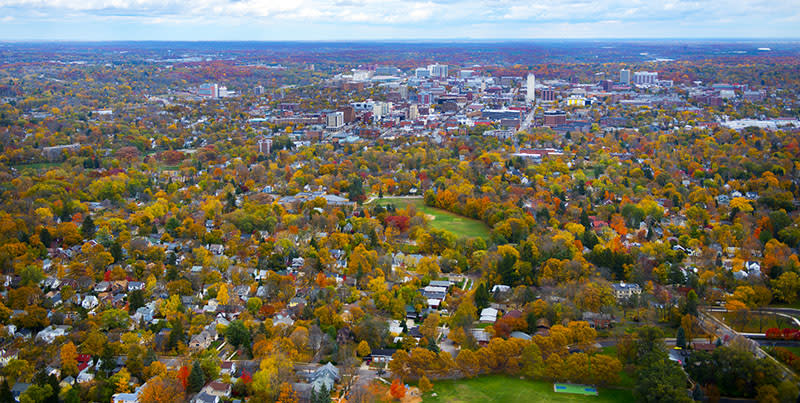 Here are a few drives with beautiful scenery during the fall.
Huron River Drive, between Ann Arbor and Dexter is beautiful in the fall
Old US 12 also offers picturesque views from Chelsea through Ann Arbor to Ypsilanti.
Gale Rd. from Cherry Hill Rd. To Geddes Rd.
Warren Rd. from Curtis Rd. to Dixford Rd.
Mahrle Road from Grossman Rd. to Sharon Hollow Rd.
Marshall Rd. from Zeeb Rd. to Baker Rd.
Within the city of Ann Arbor, Huron Parkway, Geddes Rd., and Dixboro Rd.
This is just a small sampling of the many fall activities available to you in the Ann Arbor area. Leave your favorite fun fall activity in the comments below. Now go grab a donut and start planning your fall adventure!
No matter how you enjoy the Ann Arbor area, we want to emphasize the importance of following the requirements and recommendations of local and state health officials, the Centers for Disease Control, and your health care provider.  All individuals are urged to continue to adhere to social distancing guidelines, practice frequent hand washing, utilize face coverings when in public and be respectful of others.
Enjoy our content? Get all of the latest Ann Arbor info sent right to your inbox. Subscribe to our monthly newsletter.