The Ann Arbor Film Festival is nearly upon us! March 24-29, 2020 marks the 58th year for the longest-running avant-garde and experimental film festival in North America, fouded in 1963. Since its inception, thousands of influential filmmakers and artists have showcased early work at the AAFF, including luminaries such as Kenneth Anger, Agnès Varda, Andy Warhol, Yoko Ono, Gus Van Sant, Barbara Hammer, Lawrence Kasdan, Devo, and George Lucas.
In 2019, the Ann Arbor Film Festival was voted the #1 Film Festival in North America, according to a USA Today readers poll. They have been nominated again this year! Let's keep the winning streak going, vote for the Ann Arbor Film Festival for 2020.
The Ann Arbor Film Festival receives more than 3,000 submissions annually from more than 65 countries and serves as one of only a handful of Academy Award®-qualifying festivals in the United States.
While the six-day festival presents more than 180 films from over 20 countries of all lengths and genres, including experimental, animation, documentary, and fiction, there are also many performance-based works woven throughout the festival. From an all-female drum line to interactive video, dance, and live drawing. All this and more will be happening throughout the week, in addition to the films being presented.
Here are some of the exciting performances to experience at this year's Ann Arbor Film Festival. For a complete listing, visit the Ann Arbor Film Festival website.
---
Bitch, Thunder!
Michigan Theater Lobby - Tuesday, March 24 - 6:30 p.m.
All-female drum line committed to inspiring female musicians and proving the power of percussion in public spaces.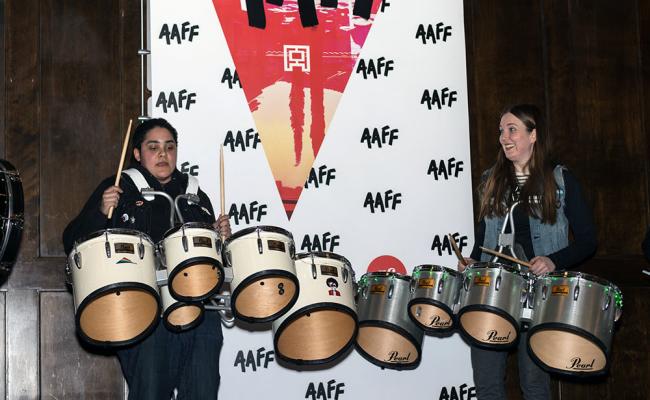 ---
Pat Oleszko
Michigan Theater Main Auditorium - Wednesday, March 25 - 8:00 p.m. and daily throughout the festival week
Pat Oleszko is a visual and performing artist who has a long history of performances at the AAFF, and "makes a spectacle of herself". Pat will be an honoree at this year's festival and will be doing a series of performances throughout the week.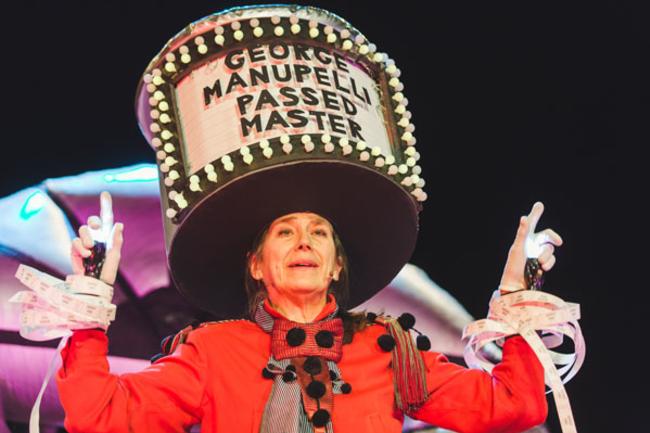 ---
«her* hands and his shape» - Masha Godovannaya and Silvia das Fadas
 Included in Films in Competition 4
Michigan Theater Main Auditorium - Wednesday March 25 - 9:00 p.m.
«her* hands and his shape», will conjure past and future ghosts of women who made films politically, or gave their presence to films politically. The performance is conducted with the help of two 16 mm projectors. Each of them has b/w and color films. The b/w parts of the films are colored by filters during the performance.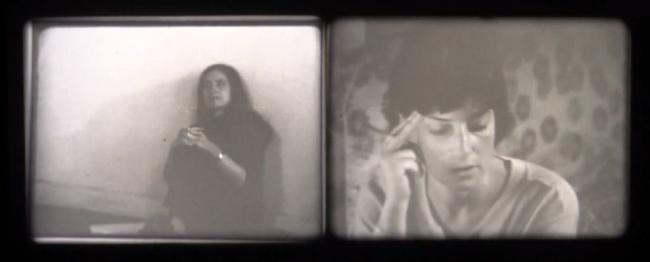 ---
The Sick Sense, Part 2 - Brent Coughenour
Included in  Films in Competition 4
Michigan Theater Main Auditorium - Wednesday March 25 - 9:00 p.m.
Live video generated by custom software. Building on research by Diana Deutsch, Alfred Bregman, Maryanne Amacher, and others, The Sick Sense is an ongoing project exploring the limits of the perceptual system. These projects stimulate otoacoustic and flicker phenomena and auditory and visual hallucinations while searching for stimulus patterns that deactivate the brain's default mode network, switching the brain into the role of ecstatic perceiver.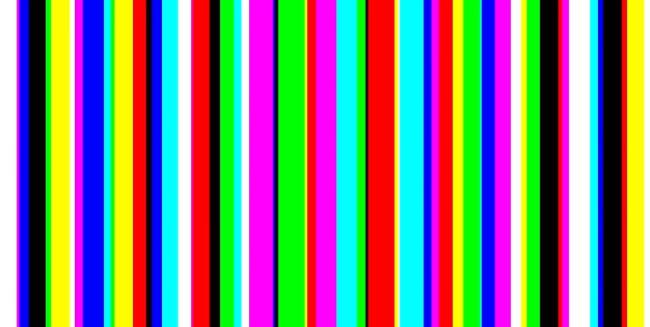 ---
Mud Season- Sean Clute
Included in the Off the Screen! Reception (Free to the public)
Ann Arbor Art Center - Thursday March 26 - 3:30 p.m.
Mud Season is an audiovisual performance that incorporates hand-drawn animations, interactive video, and sound. The performance is 40 minutes in duration. The performance is one continuous piece. Within it, there are eight sections with different improvisatory visual techniques. Overall the audience can witness a mix of live video, drawings, and props (such as sticks and mud) that are at times composited with video field recordings.

---
Two Steps on the Water - Angelo Madsen Minax
Included in Films in Competition 6
Michigan Theater Main - Thursday March 26 - 9:00 p.m.
Two Steps on The Water is a 15-minute long live cinema documentary, wherein a live character-narrator engages with the screen though voice, live soundscape, and musical performance. On the screen, two boys discuss the nature of their ambiguous relationship, the way they pass the time in their small river town, and the culture of bullying in the age of social media. Their relationships with their mobile devices mark their drive to connect in the face of the anachronistic landscape of their town. The voice of a narrator, who is compelled to ask unanswerable questions, responds to the images.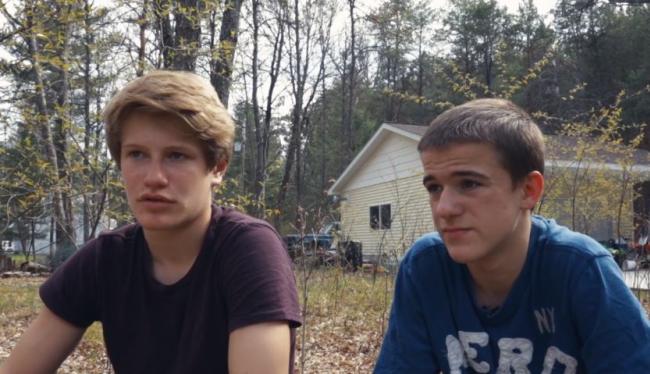 ---
Emotions in Metal - Tommy Becker
Included in Films in Competition 8
Michigan Theater Main Auditorium - Friday March 27 - 7:00 p.m.
A visual concept album written, recorded, edited and performed by Tommy Becker. Divided into nine video vignettes that blend the artist's: video, music, poetry, performance and computer-generated design. The short works link thematically in their investigations into human-vehicle relationships. Whether, acting out instructional poetry in the garage, documenting the interiors of strangers' cars or celebrating art world connections to the road, the video work balances playful humor with a critical eye on where society is currently parked.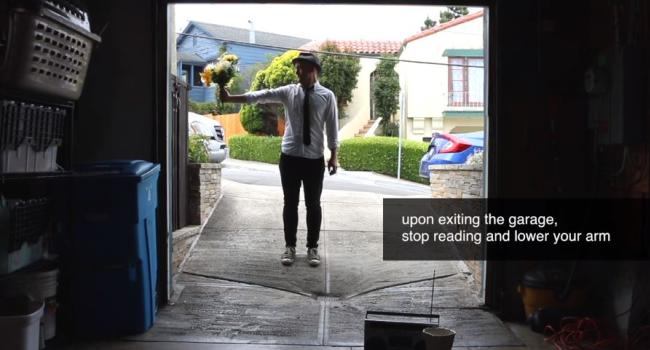 ---
A Concise History of American Progress - Kit Young
Included in the After-Party
Club Above - Friday March 27 - 11:00 p.m.
A 15 to 20-minute piece using a video feedback diorama and video synthesis systems. The video feedback diorama is a miniature stage that will be set with motion-controlled video sculpture and Lumia. The synthesis system allows the artist to layer up to five video signals which become interactive and generative as they perceive and interact with each other. The resulting video signal is to be projected.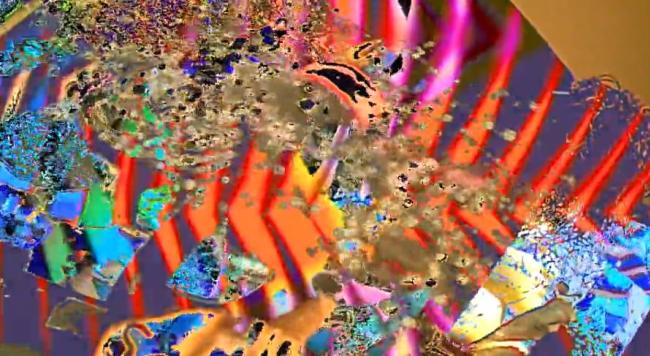 ---
The Sixth Sun - Luis Macias
Included in Films in Competition 14
Michigan Theater Main Auditorium - Saturday March 28 - 9:00 p.m.
The Sixth Sun is an immersive film experience created live, in the moment. It explores the cosmovision of man, nature, the need to make sense of the world, and to understand how it was created and thereby control it... and destroy it. Inspired in the different mesoamerican legends and myths of The Sixth Sun.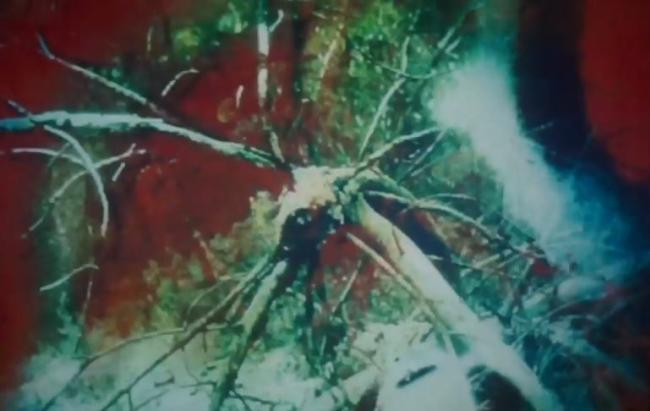 ---
Works on White - Marit Shalem and Tony Kennedy
Included in the After-Party
Bab's Underground - Sunday March 29 - 9:00 p.m.
A sound and vision project bringing forth sequenced video films and live performances. The performance itself consists of audio loops, live bass, Moog, samples and a plethora of noisy toys that go along with a projection of mixed video loops based on the films Works on White #1 and #2. The visuals emerge from an ever-growing archive of found footage, manipulated video (CGI) and animations, filmed characters, typographical quotes, landscapes, and abstract images. Mixed through a VJ application (modul8)  and presented as a build-up of cinematographic chronology.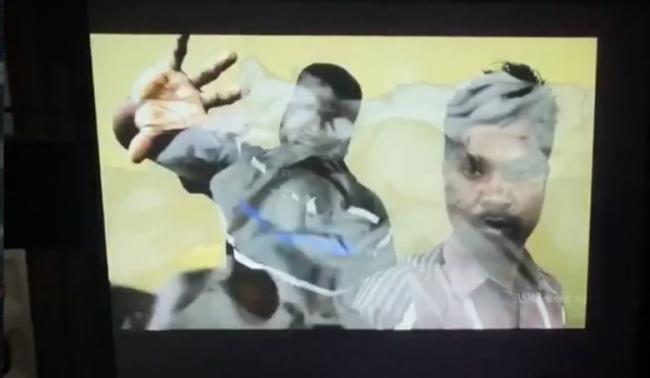 ---

SPECIAL PROGRAMS
Unseen Migrations - Jacob D. Barreras and Deborah Greer
Michigan Theater Main Auditorium - Sunday March 26 - 2:00 p.m.
A program of dance, film, and spoken word realized by Jacob D. Barreras and Deborah Greer. Exploring new definitions of experimental film, writing, movement, and performance, Counterpath Press and the Unseen Festival present a program titled Unseen Migrations, invoking notions of the resistant, the excluded, and the unacknowledged. Interweaving five films, three movement performances, song, and spoken word; physical and metaphysical elements collide and form an explosion of art, light, sound.
---
So, open your mind and get ready for it to be blown away! Films in the AAFF do away with familiar formats to free the medium for the full range of human expression. If you don't get it (or don't think you do), don't worry. Some films are meant to be vague. Some are evocative and strange. Some are meant to be experienced in the moment -- they may not make sense until weeks later or never. Just be prepared to see things at the 58th annual Ann Arbor Film Festival on March 24-29, 2020 that you have never seen before.
Like our content? Get all the latest Ann Arbor info delivered right to your inbox. Subscribe to our monthly e-mail newsletter.