Spending time in the Ann Arbor area is beyond comparison. From exploring museums fit for every age, to artful experiences and outdoor adventures, there are several reasons to make Ann Arbor your next destination! We've compiled 40 exclusive experiences you can only find here. How many of these activities have you tried?  
Unique Attractions

1. Visit world-class museums fit for many interests. Plan a visit to the Hands-On Museum for interactive family fun, or the Michigan Firehouse Museum and Automotive Heritage Museum in Ypsilanti for auto history.
2. Visit Best in Games, a 3-story epicenter full of arcade games, go-karts, bars and restaurants.
3. Catch a movie or special event at the historic Michigan Theater and State Theatre.
4. Stroll around Ann Arbor and see how many fairy doors you can find, fun for kids of all ages.
5. Visit University of Michigan campus Law Quad and admire the architecture. Spend time at U-M museums including the Museum of Art and Museum of Natural History.
6. Spend a day in the sunshine at Rolling Hills County & Water Park.
7. Dine in at Zingerman's Roadhouse or order a famous Reuben sandwich at Zingerman's Deli.

Annual Events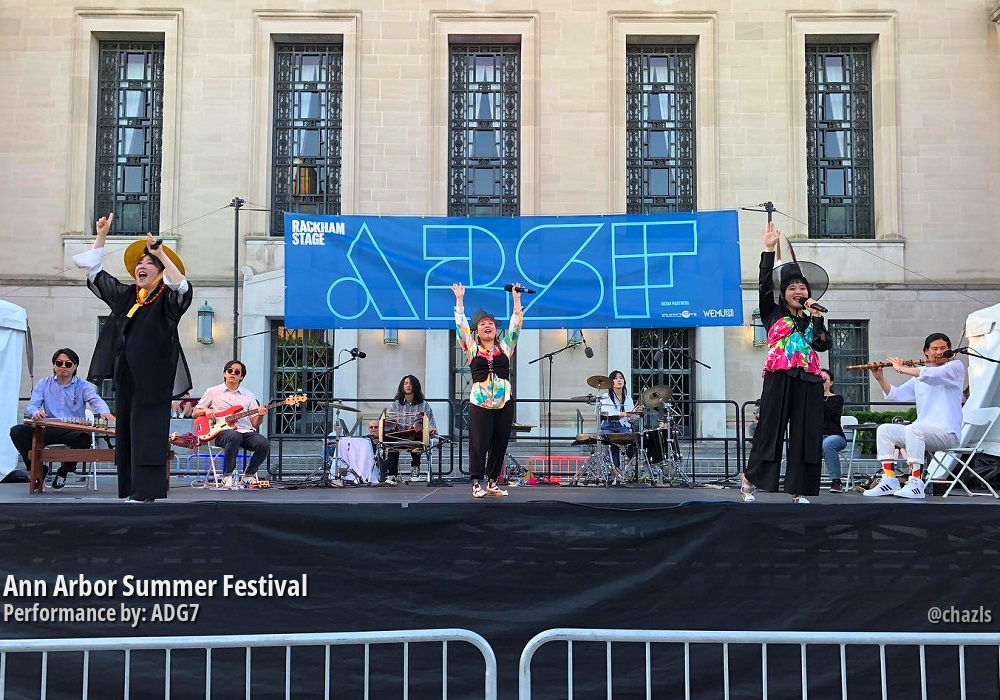 8. Experience Ann Arbor through festivals and events planned year-round. Head downtown for the African American Downtown Festival now in its 26th year, and the Ann Arbor Summer Festival featuring music, movies, activities, and more. The Ann Arbor Film Festival is the oldest experimental film festival in North America.
9. Enjoy smooth summer jazz at the John E. Lawrence Summer Jazz Series and Ypsilanti Jazz Fest.
10. Find community connection through music at Sounds & Sights on Thursday Nights in Chelsea and Live from Tolan Square in Milan.
11. Head to Saline for the annual Saline Celtic Festival and popular Saline Oktoberfest.
12. Celebrate LGBTQ+ pride, alleyship, and authenticity at Ann Arbor Pride and Ypsi Pride.
13. Immerse yourself in aviation activities and history at the annual Thunder Over Michigan.   
14. Attend the Manchester Chicken Broil, Michigan's oldest and largest single-day chicken broil.
 
Nature & Outdoor

15. Kayak, tube, or canoe the Huron River with access points at parks across the county. Start your journey at Hudson Mills Metropark, coast through the Argo Cascades, and end at Frog Island Park in Ypsilanti. Find accessible kayak launches at Gallup Park.
16. Birdwatch and connect with nature at Leslie Science & Nature Center.
17. Hike, bike, or stroll the county-wide Border-to-Border trail.
18. Play over 20 highly-rated golf courses and driving ranges.
19. Mountain bike the DTE Energy Foundation Trail, a 20+ mile trail system at Waterloo Recreation Area.
20. Spend time smelling the blooming peonies at Nichols Arboretum and visit greenhouse full of exotic plants at Matthaei Botanical Gardens.
21. Visit the Wave Field, created by world-renowned architect and sculptor Maya Lin.
Art Experiences
22. Attend the Ann Arbor Art Fair, a three-day, Midwest tradition and largest juried art fair in the country, featuring over 1,000 artists spanning 30 city blocks downtown Ann Arbor.
23. Admire local and international artwork at the Ann Arbor Art Center or WSG Gallery and area art galleries.
24. Reserve your seat for a theater performance at Encore Musical Theater Company and the Ann Arbor Civic Theatre.
25. Take a self-guided tour of the Sculpture Walk, an outdoor public art display in Chelsea.
26. Sign up for a class or workshop at Riverside Arts Center or the 109 Cultural Exchange.
27. Discover 10 must-visit murals in Ann Arbor.  
28. Listen to live music at area nightlife spots.
 
Sports Fan & Activity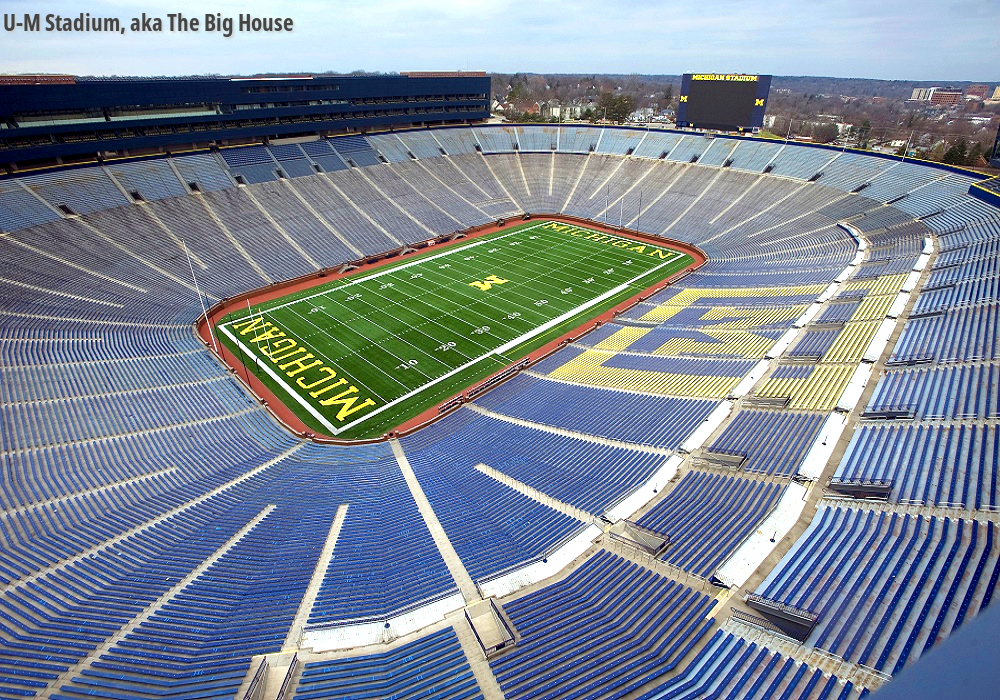 29. Schedule a tour of the Big House, home of the Michigan Wolverines football team and the largest stadium in the United States and third largest in the world. 
30. Visit the M-Den while shopping on State Street downtown.  
31. Attend open ice skating sessions at the Yost Ice Area and Chelsea Arctic Coliseum.
32. Spend time fishing along the Huron River or bring the family to Spring Valley Trout Farm.
33. Skateboard or rollerblade at the Ann Arbor Skatepark, over 30,000 square feet in size.  
34. Play through top disc golf courses at various parks. Gear up at The Throw Shop, Michigan's largest disc golf pro shop.
35. Head to the Fowling Warehouse with friends for hours of fun, or go axe-throwing at Axe Ventura.
At Your Leisure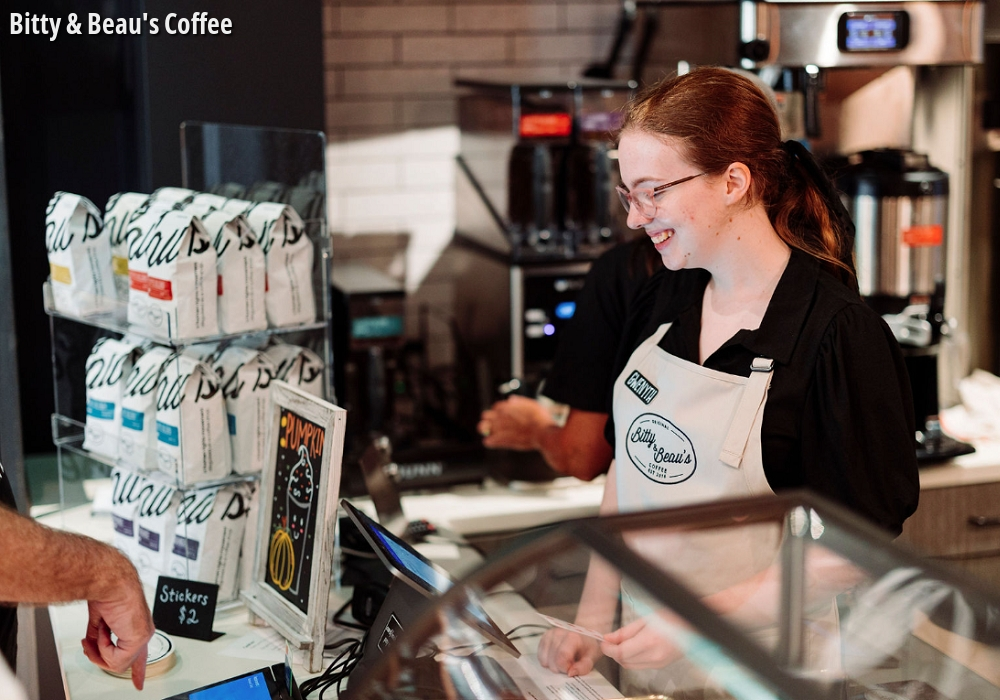 36. Shop small and independently owned businesses in downtown Ann Arbor and surrounding destinations. Each main street area provides a totally unique shopping experience and offers something new. From cafes and bakeries, to record stores, to all things lavender, you can find it here.
37. Explore area breweries and distilleries with the Ann Arbor Area Craft Pass and win prizes.
38. Travel around the world through Ann Arbor's international food scene.
39. Experience the Ann Arbor area in a new way, like a local through food, shopping, and adventure. 
40. Browse our itinerary ideas for your next weekend trip.
 
Check out area hotel packages and promotions and start creating your Ann Arbor getaway in celebration of National Travel and Tourism Week!
 
LIKE OUR CONTENT?
Get all of the latest Ann Arbor happenings delivered to your inbox. Subscribe to our monthly newsletter.
Follow Destination Ann Arbor, @AnnArbor on social media. TikTok, Instagram, Facebook