Ann Arbor is well known as a great place to grab a drink. Whether it's a craft beer at HOMES Brewery, cocktails from Ann Arbor Distilling Co., or a mead at Bløm Meadworks. These are all great places that deserve a visit, however in this blog we want to talk about the hidden gems in our surrounding communities- The neighborhood bars, breweries, and distilleries even locals may have yet to discover.  
 
Distilleries 
While breweries are more prevalent, Washtenaw county does have two distilleries outside of Ann Arbor. A unique distillery and tasting room in Manchester, River Raisin Distillery crafts a liquor called "Cane & Grain" and produces it 100% from scratch. This smooth, clear spirit is sweeter than a vodka but not as sweet as rum, and the gentle distilling process ensures you can taste the ingredients. The tasting room offers a range of cocktails featuring this signature spirit. You can also purchase Cane & Grain to take home or give as a gift.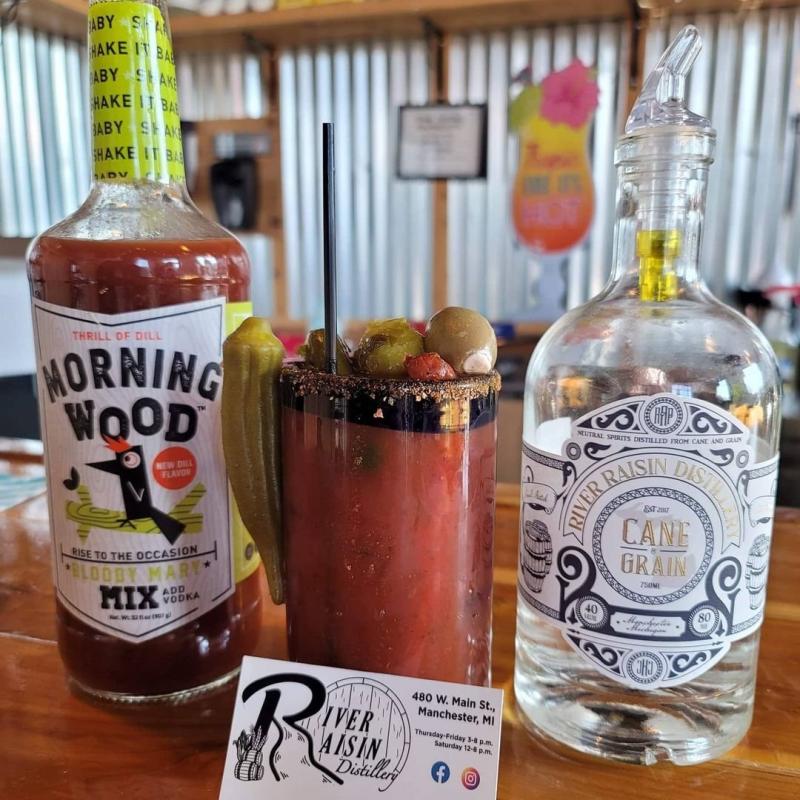 Born from conversation around the campfire and a sweet dog named Ruger, Ugly Dog Distillery in the heart of Chelsea creates small-batch spirits in a variety of flavors. Distilling vodka, gin, rum, whiskey, and bourbon, they have a wide range for every occasion. From a bacon vodka, for the perfect bloody mary, to s'mores whiskey for a sweet concoction, you're sure to find something you'll savor. Enjoy the bar and try one of their signature cocktails or pick out some bottles to take home. Keep an eye on their calendar as they often host live music as well.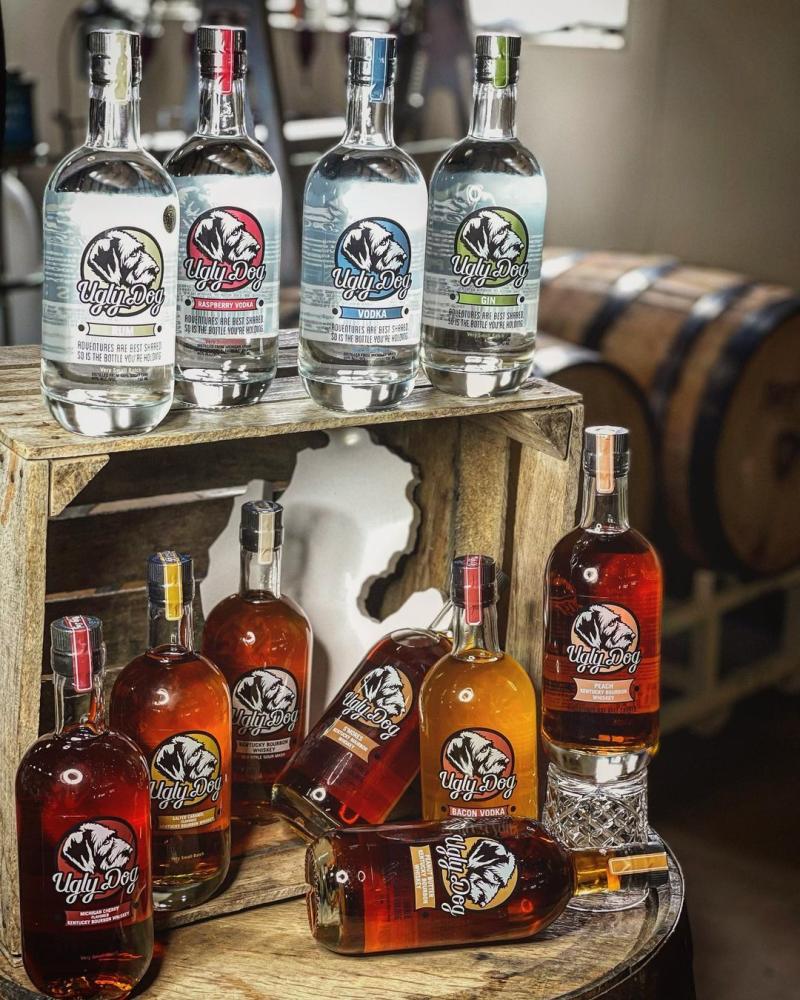 Breweries 
Washtenaw county has a number of craft breweries, both in Ann Arbor and in the surrounding areas. Each brewery offers a different vibe, a different specialty, and something for everyone. At 734 Brewing in Ypsilanti's Depot Town, the founders have a deep pride for their city and the people who reside there. They believe everyone should have access to the best and have curated a space that is inclusive and unpretentious. With various food trucks frequenting their lot and an outdoor patio to enjoy, you'll love relaxing here for a few.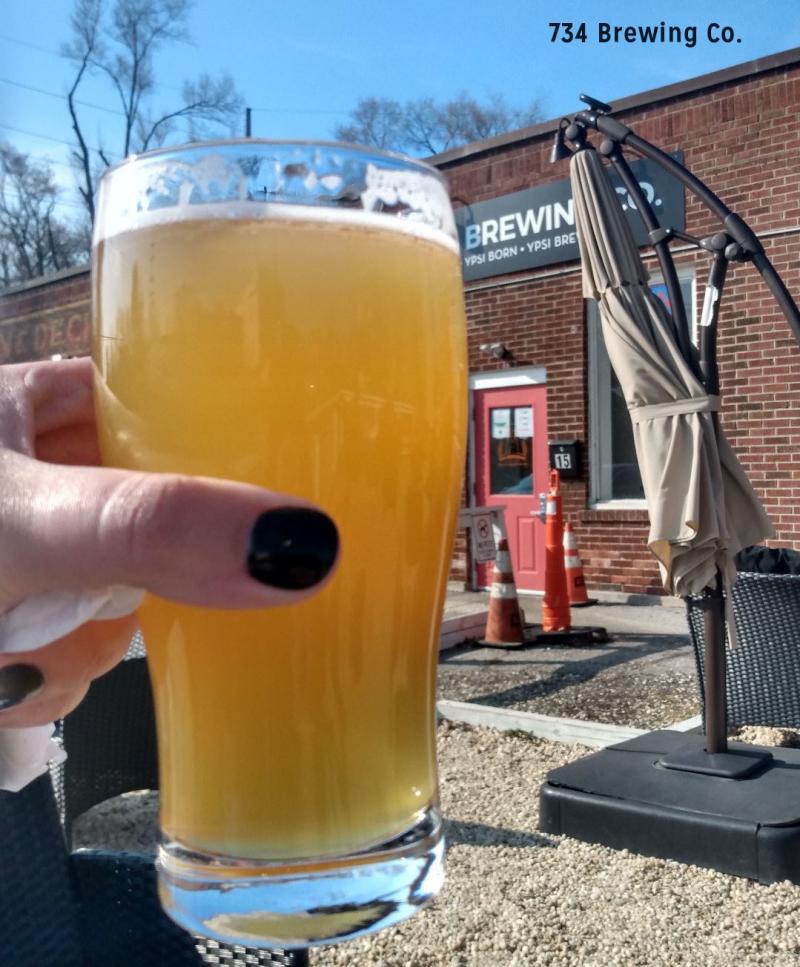 Downtown Ypsilanti is home to Ypsi Alehouse, at the corner of Pearl and North Washington Street. This brewery is housed in a historic building dating back to 1923! Stepping inside, the interior feels like a true, traditional pub. Serving up classic pub food and original brews including the award-winning beer, "Javine" a Baltic porter, this is a beer lovers paradise. 
If you're interested in experiencing something different, check out Unity Vibration on the east side of Ypsi! Starting out in a basement spare bedroom and now distributing to 19 States all over the USA, this unique concept offers Kombucha beer, the first to develop a beverage that makes you happy and healthy all in one. Their tasting room is a great place to try out all the flavors and to enjoy live music and performances.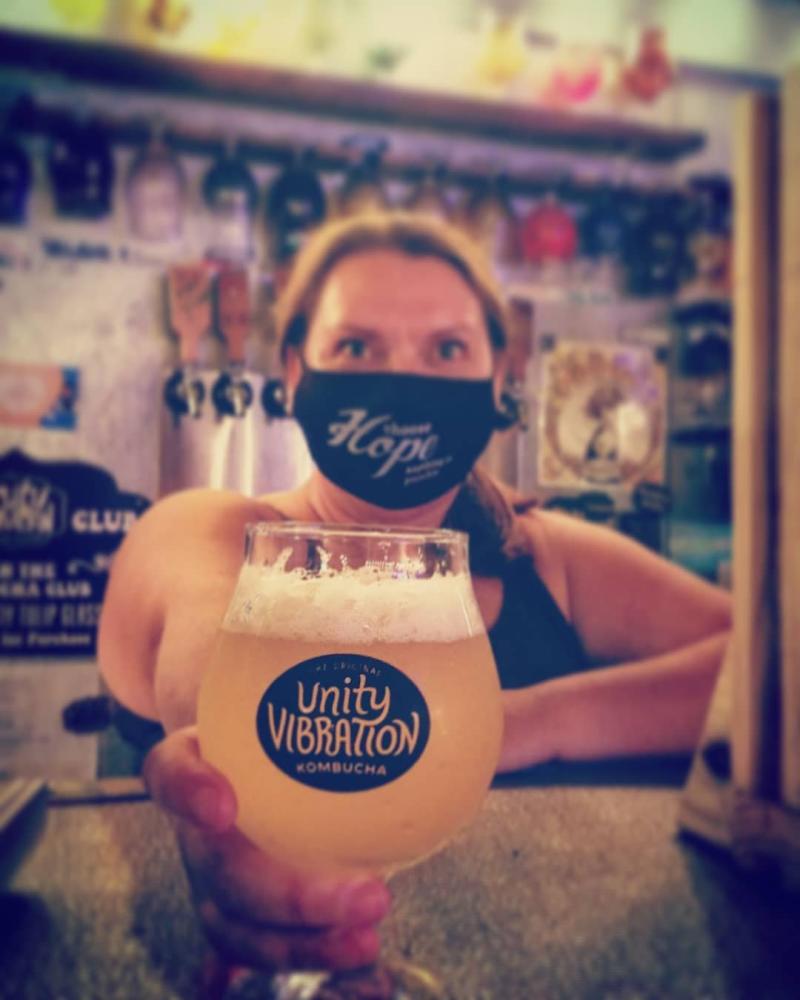 Head a little south of Ann Arbor to the sweet city of Saline. Named for the ancient salt spring in this area, Salt Springs Brewery set up shop in a renovated 122-year-old church. Complete with stained-glass windows and a biergarten outside, this is a beautiful place to drink an expertly crafted draft. The brewmaster is a self-described mad scientist, constantly learning and creating. With classic options like true-to-style ales and lagers (like the crisp Kolsch or Heavenly Hefeweizen) and a few new creations of their own, like the ever-popular Cashmere Zeppelin IPA, there's an option for every beer drinker. Not big on beer? No problem! The brewery offers several cocktails and wines to go along with their locally sourced menu. Enjoy brunch in the biergarten or inside, with the sun streaming through the breathtaking stained-glass.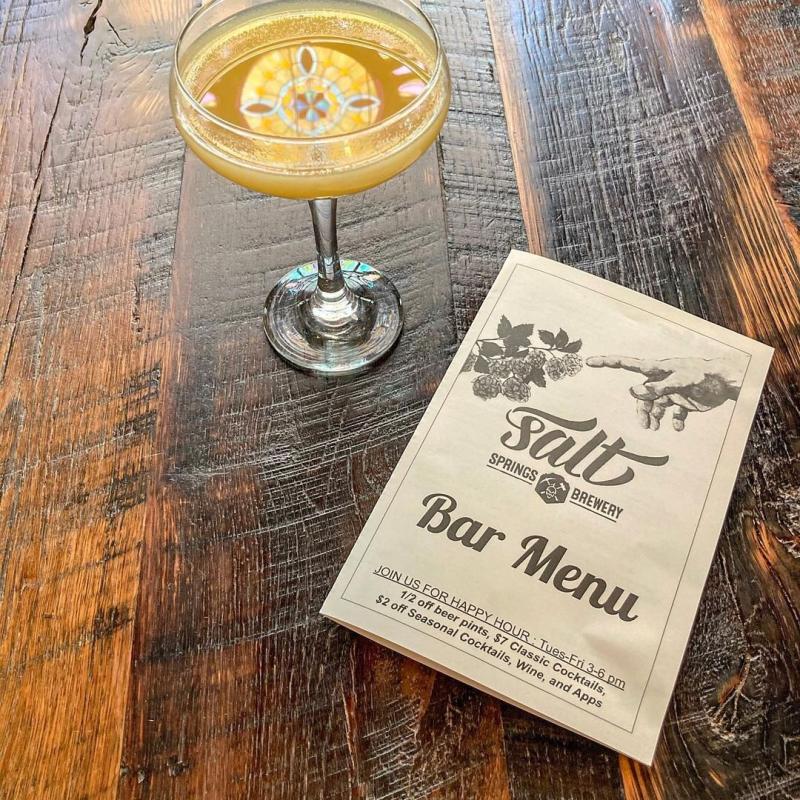 Who knew you could find great beer in a strip mall? Well, Stony Lake Brewing Co. in Saline is proof! Founded and run by a husband/wife team, this brewery is a great place to bring the family for an evening out. Offering craft beers, hard ciders, wines and select sodas along with games and TVs for sports, you'll have plenty to keep you entertained. While they don't serve food, they allow and encourage you to bring your own or order take out!  
Head over to Dexter, just west of Ann Arbor, for some fantastic brews at the nanobrewery, Erratic Ale Co.. We especially like the uniqueness of their "Simi and the Whale", a sweet stout with a blend of chai tea inspired spices for extra warmth and depth. The brewery offers a small menu with finger foods and 9 to 10 rotating beers on tap. This is a local spot not to be missed! If you need something more substantial in your belly, plan your visit when a food truck is in residence or feel free to grab some grub from a local Dexter eatery and bring it over.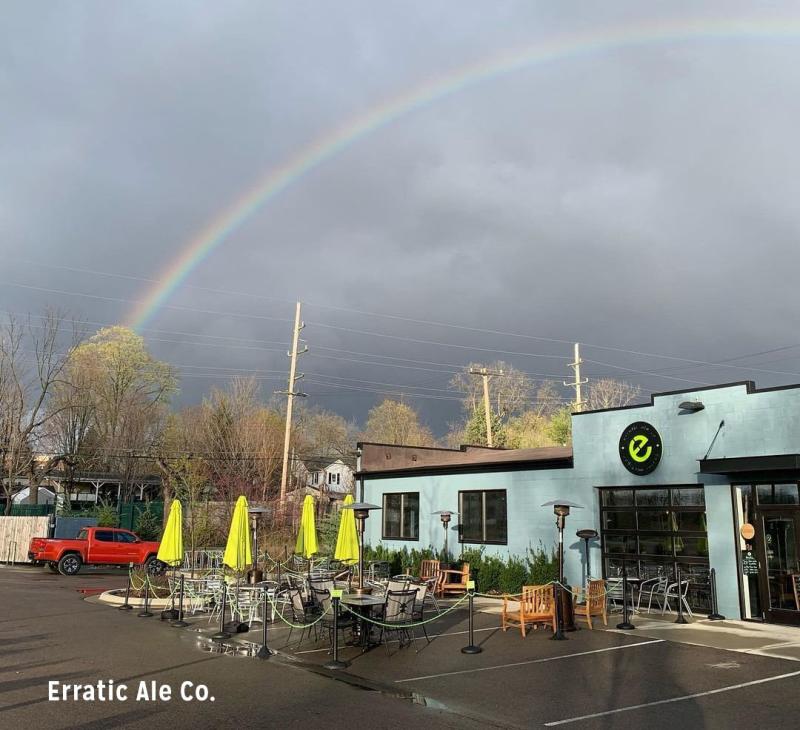 Just a short drive away is Chelsea Alehouse Brewery in Chelsea, a warm and inviting space, perfect for a pint with friends. On offer is several rotating in-house brews as well as beer from mostly Michigan breweries, scratch-made dishes, and a selection of Michigan made spirits including over a dozen scotch whiskeys! This brewery has it all. Fill up a growler to take home and enjoy a brew while you're there. 
Located in Milan, south of Ann Arbor, is Original Gravity Brewing Co., a small town, family friendly microbrewery that prides itself on fantastic beer and awesome deli sandwiches. Owned by an Engineer turned brewmaster, this brewery is focused on offering a relaxing and tasty taproom experience. Enjoy an ale while playing an old-school arcade game, a board game, or just relaxing on the spacious patio and taking in some live music.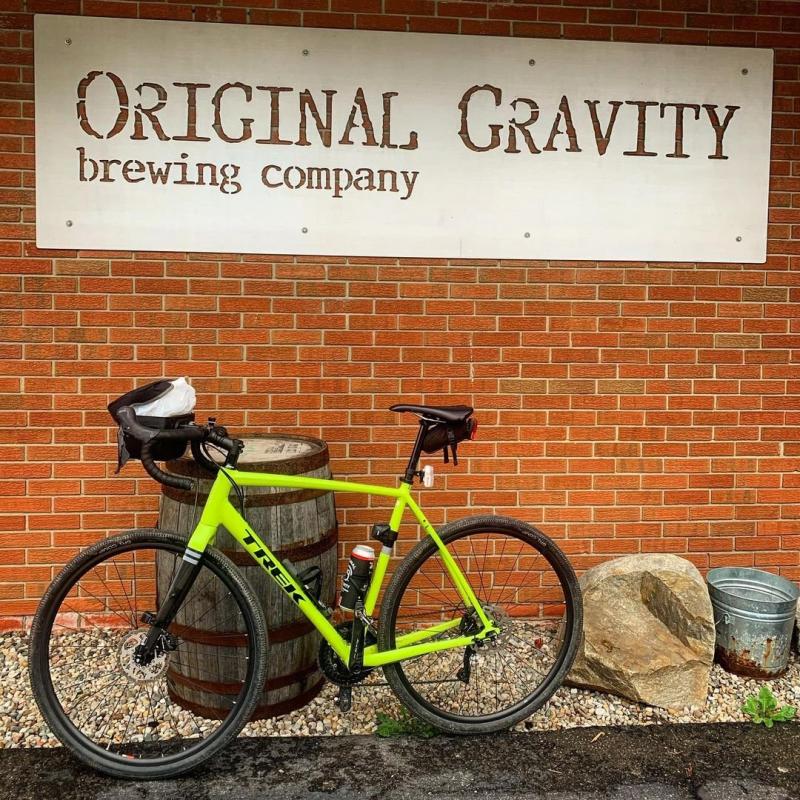 Bars 
Near Eastern Michigan University's campus in Ypsilanti, you'll be pleased to visit The Wurst Bar. This place offers up house-made bratwurst, scotch eggs, and tachos (Tater Tots with tons of toppings) along with other deliciously made pub fair. A great place to catch a Tigers game or chill with your gang.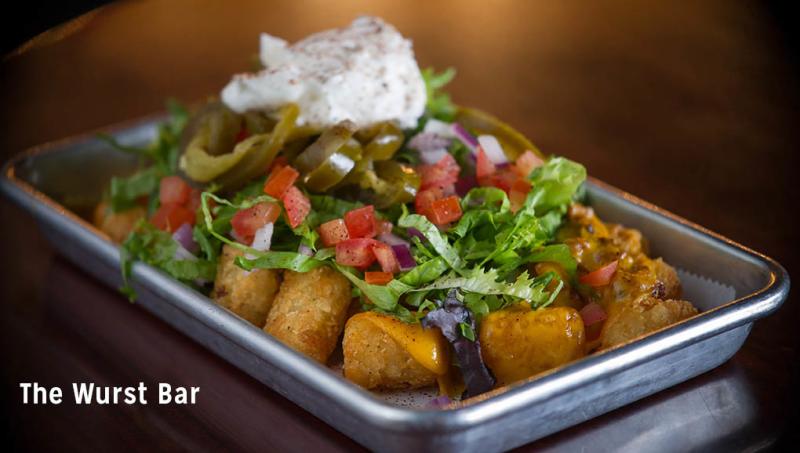 Bars come in many forms. There are upscale bars with sophisticated cocktails, small hometown dives, and everything in between. The Owl, Morning 'til Night in Milan takes on a role in the community as a local gathering place for friends and family. Operating as a coffee shop during the day, they change over to a bar atmosphere in the evening. Serving beer brewed by local breweries, including some of the ones listed above, as well as cocktails, they also host events such as trivia and live music.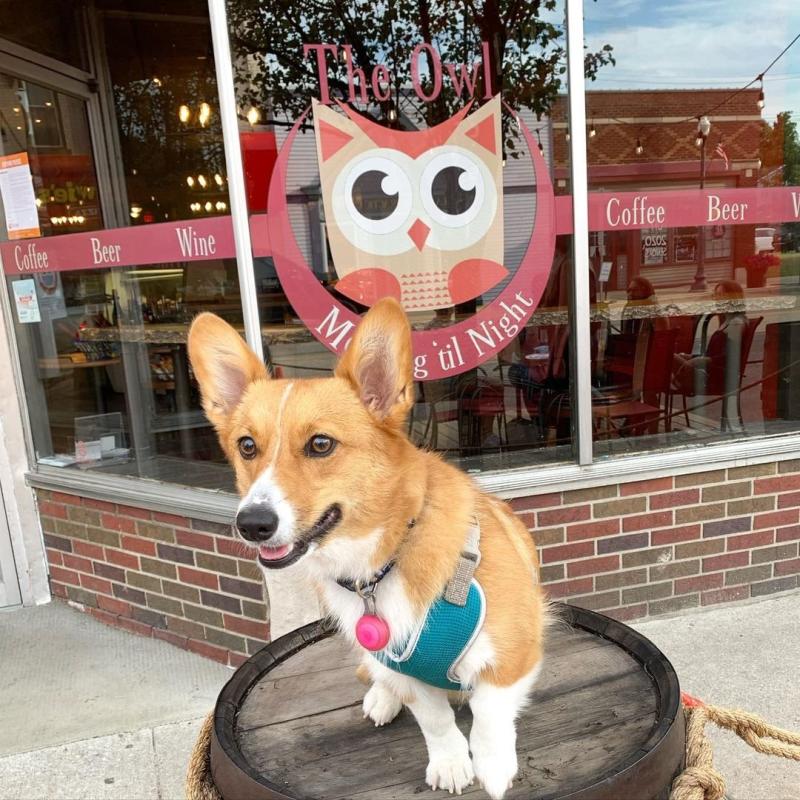 Unique and colorful, The Rumpus Room in Chelsea offers a huge draft list with brews from Michigan and beyond. They host a weekly event called "Brew & View" which includes beer and a movie! Live music is also featured frequently.  
In the tiny town of Bridgewater, just west of Saline, in the middle of farm country sits Bridgewater Bank Tavern. Run by two sisters and home to award winning burgers, this tavern might win the prize for friendliest bar on the planet. This is the type of place you become a "regular". The servers know your name, know your order, and have a beer waiting for you when you pull up. With all day "fish fry Fridays", an outdoor patio with fire tables, and TV's all around to catch the latest sports game, there really is nothing missing.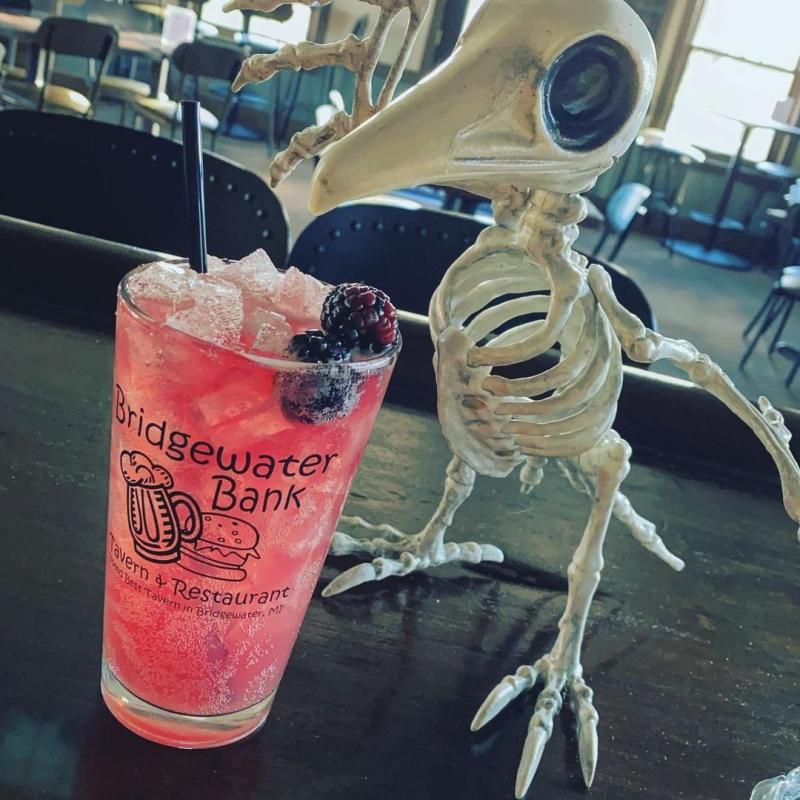 We love The Beer Grotto in Dexter's motto, "Life happens, beer helps". They have a craft beer bar, a cocktail lounge, and an outdoor patio that can be heated if the night is chilly. Overlooking picturesque downtown Dexter, this really is a fabulous spot for a drink with friends.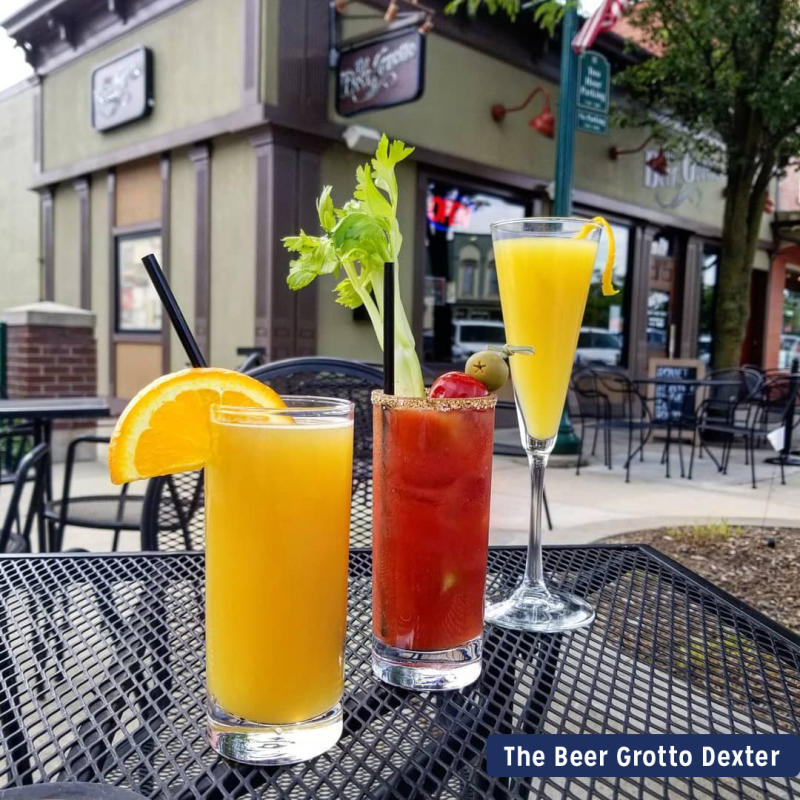 This list is far from complete! Be sure to check out our other bars, breweries, and distilleries here. 
Please be sure to follow all safety policies and procedures for the State, County, and establishments you visit.  
Did we miss your favorite? Share it with us in the comments below!  
Like our content?
Get all of the latest Ann Arbor happenings delivered to your inbox. Subscribe to our monthly newsletter.
Follow Destination Ann Arbor, @AnnArbor on social media. Instagram, Facebook, Twitter