Learning to play golf can be one of the most relaxing and rewarding experiences, and the Ann Arbor area is home to over 20 visually stunning golf courses for you to explore.
If you're new to the sport, we've put together a list of four courses that will help you develop your skills, understanding, and abilities to ease you into the game: 
 
Created in 1922, The Huron Hills Golf Club is a classic golfing delight praised for its beautiful field and 18-hole, 5,071-yard golf course. Located along the Huron Parkway, this course is visually pleasing for its views of the historic Huron River.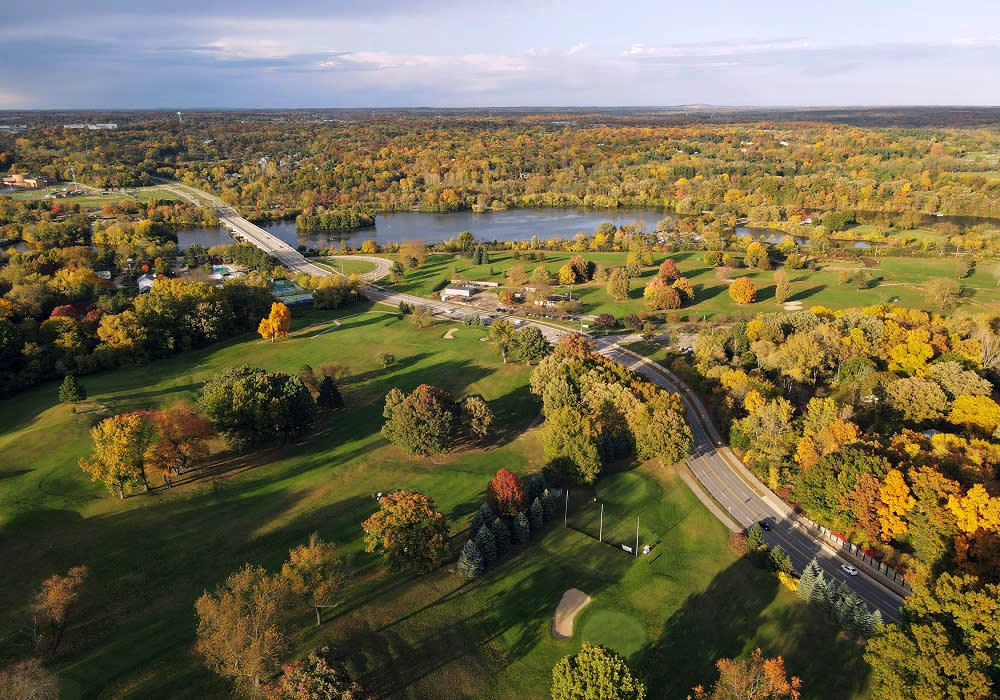 Andrew Walton, Huron Hills facility general manager, says the beauty of their golf course is a treat for anyone regardless of skill level.  
"Huron is a shorter golf course," Walton said, "When people get into the game of golf, there is intimidation due to it being formal and usually expensive. At Huron, we eliminate those concerns."  
Novice golfers can take advantage of Huron's beginner-level program, created to ensure a solid foundation while diving deeper into short-game strategies. For aspiring golfers looking to learn consistently, take beginner classes that meet for five one-hour-long sessions and a two-hour, on-course playing lesson.   
"We have a reputation for being an easy golf course." Walton said, "Having been around the golf course for a long time, I can attest that this course can be a fun challenge for anyone, no matter your skill level." 
Instruction Class Costs: $120-$160. Click here for Huron Hills information.  
 
Georgetown Country Club, constructed in 1970, is a member-owned and operated community fixture in the Ann Arbor area. The vision of the course is to "promote lasting connections in a fun, relaxing, down-to-earth atmosphere."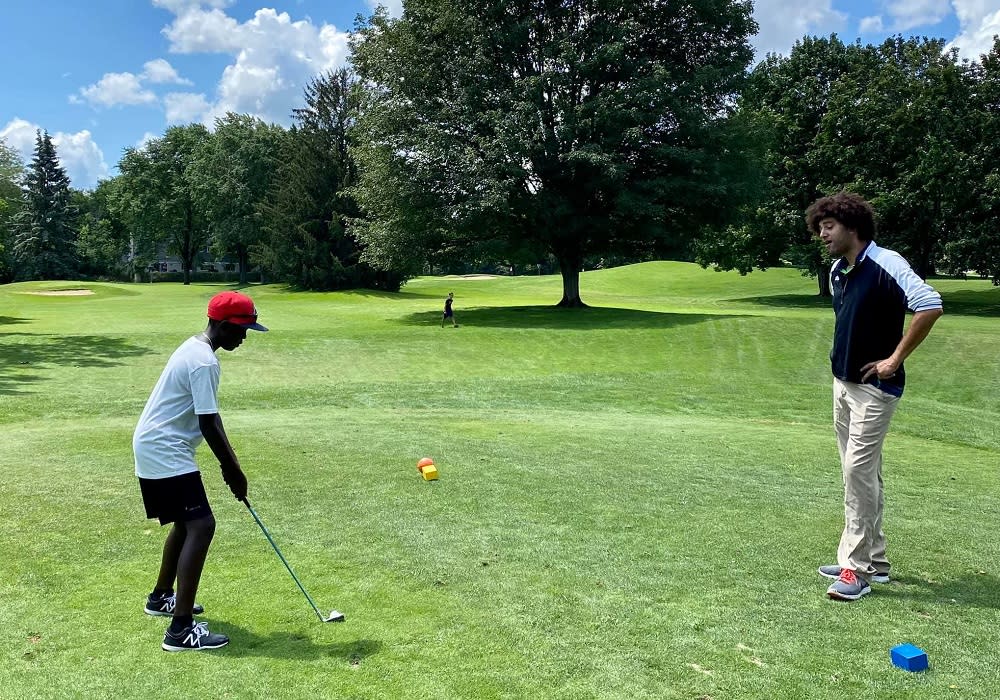 With its nine-hole and foot-golf course, Georgetown is for beginners. Their golf course includes a delightful par four where long-ball hitters can try their luck for green.   
They also offer classes by the University of Detroit Mercy's Director of Golf, Jordan McArleton. Over five weeks, lessons cover rules, skill, and technique preparation to help you prepare for the game. 
With the inclusion of several other recreational games and activities, Mike Hultz, General Manager of Georgetown Country Club, called Georgetown one of the best-hidden gems in the Ann Arbor area.  
"The club began as a neighborhood club," Hultz said. "With the course getting better year by year and with opportunities with golf and foot-golf. A lot of the public can come in and experience what we have. We have pool, tennis, pickleball, golf, and foot-golf. There's an opportunity for everyone to be active. This is an awesome place to be." 
Instruction Class Costs: $100-$300. Click here for Georgetown Country Club information. 
 
Pine View prides itself on its tournament-ready quality fields and is one of the best ranges for beginning to mid-level golfers.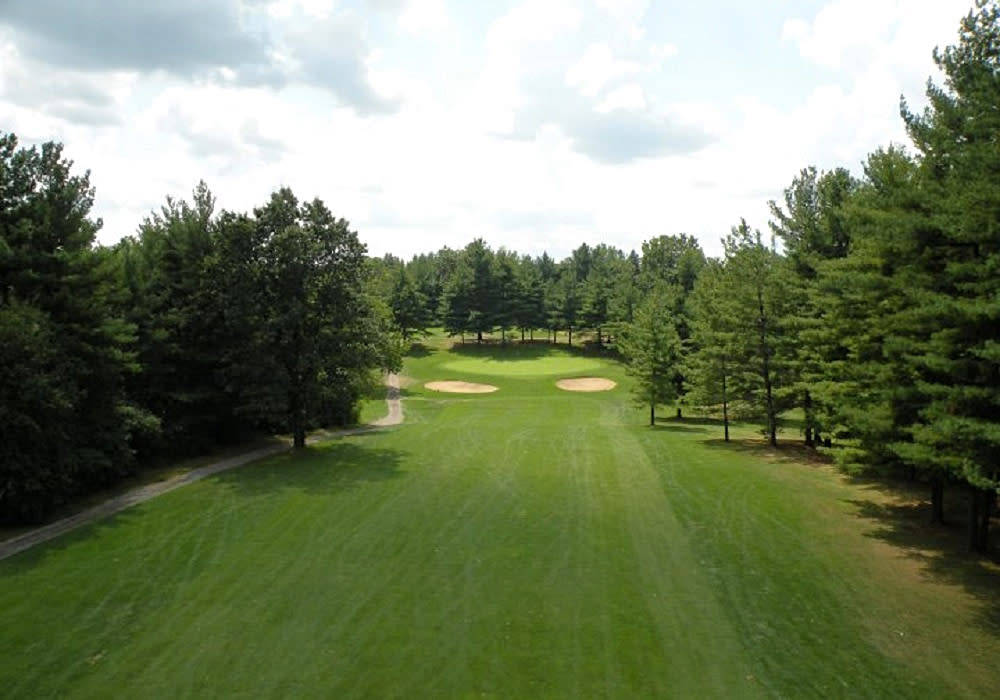 Pine View hosts learning courses taught by a selection of PGA professionals. Classes range from putting, chipping and short games to an individual course for learning rules and etiquette.  
According to course instructor Paul Van Slambrouck, Pine View equips each of their students with the proper philosophies to help each student understand the game and progress their skills. 
"We have four certified golf professionals to instruct people one-on-one." Van Slambrouck said. "My goal as an instructor is to instill how interesting this game can be. The idea of golf is that you can play it forever but never master it. That is an interesting concept. I try to instill a love for the challenge of the game. How the game is fun yet social." 
This course is visually stunning, from the vibrant greens to the long stretches of trees. Beginning golfers will enjoy the experience for the visual aesthetic alone.  
Instruction Class Costs: $50-$320. Click here for Pine View information.  
Hickory Creek, by design, provides a fun, challenging golfing experience for all skill levels. For beginners, their lessons are best for an individual style and experience. Led by Head Golf Professional Kathy Kowalczyk at Kowality Golf, their teachings focus on you to help you find the best style that suits your game.
"Our course is beautiful and a hidden gem in the Ypsilanti and Superior Township area," Kowalczyk said. "It is a great course for beginners. I keep my classes small, regardless of if they are juniors or beginning seniors. I want them to have that experience and know what it feels like before they try to tackle a round of nine or 18 holes." 
It's this invaluable one-on-one service that will help you understand the game while developing your skills. 
Hickory Creek's goal "is to build or assess the key fundamentals of golf from the set-up through full swing while keeping the learning process positive and fun; utilizing drills, teaching aids and simple swing thoughts, as needed."  
Instruction Class Costs: $65-$150. Click here for Hickory Creek Golf Course information.  
 
The courses listed above are just a few examples of the many courses where beginning golfers can improve their skills. The Ann Arbor area is home to over 20 amazing golf courses. which you can Click here to learn more! 
LIKE OUR CONTENT?
Get all of the latest Ann Arbor happenings delivered to your inbox. Subscribe to our monthly newsletter.
Follow Destination Ann Arbor, @AnnArbor on social media: Instagram, Facebook, TikTok, and Pinterest.