Update: As of April 2019, the Museum of Natural History has re-opened in the new Biological Sciences Building. In this new location amongst U-M's new labs, visitors can experience the latest in research as well as interactive exhibits. The upgraded facilities feature 50% specimens housed at the old location and 50% new to the public specimens. View the all-new planetarium and the only existing display of a male and female mastodon couple together. Admission to the Museum of Natural History is free, and more new exhibits are scheduled to open on Sunday, November 10th, 2019.
Continue on to see more about the Museum of Natural History over time:
"The Museum is not finished. It never can be if it is to be a functioning unit of the University. My earnest hope is that it will grow and change with the times and serve science and the University with increasing effectiveness."
-- Alexander Ruthven, 1931
The Museum of Natural History has inhabited the Ruthven Museums Building building for 90 years, and has clearly settled in. Generations of families have memories of favorite exhibits, specimens, and experiences. 
But this is just one of three homes our museum had so far, and the layout of the exhibits has changed completely since we moved in.
As we prepare to move to a fourth home, with new and exciting things to offer, it turns out isn't quite as new and different as it seems. Despite seeming stationary, our museum has been constantly on the move, shifting and changing throughout its 180-year existence.
Below are the plans for the University Museum Building (1882-1928), the Ruthven Building (1929-2018), and the new Biological Sciences Building (2019):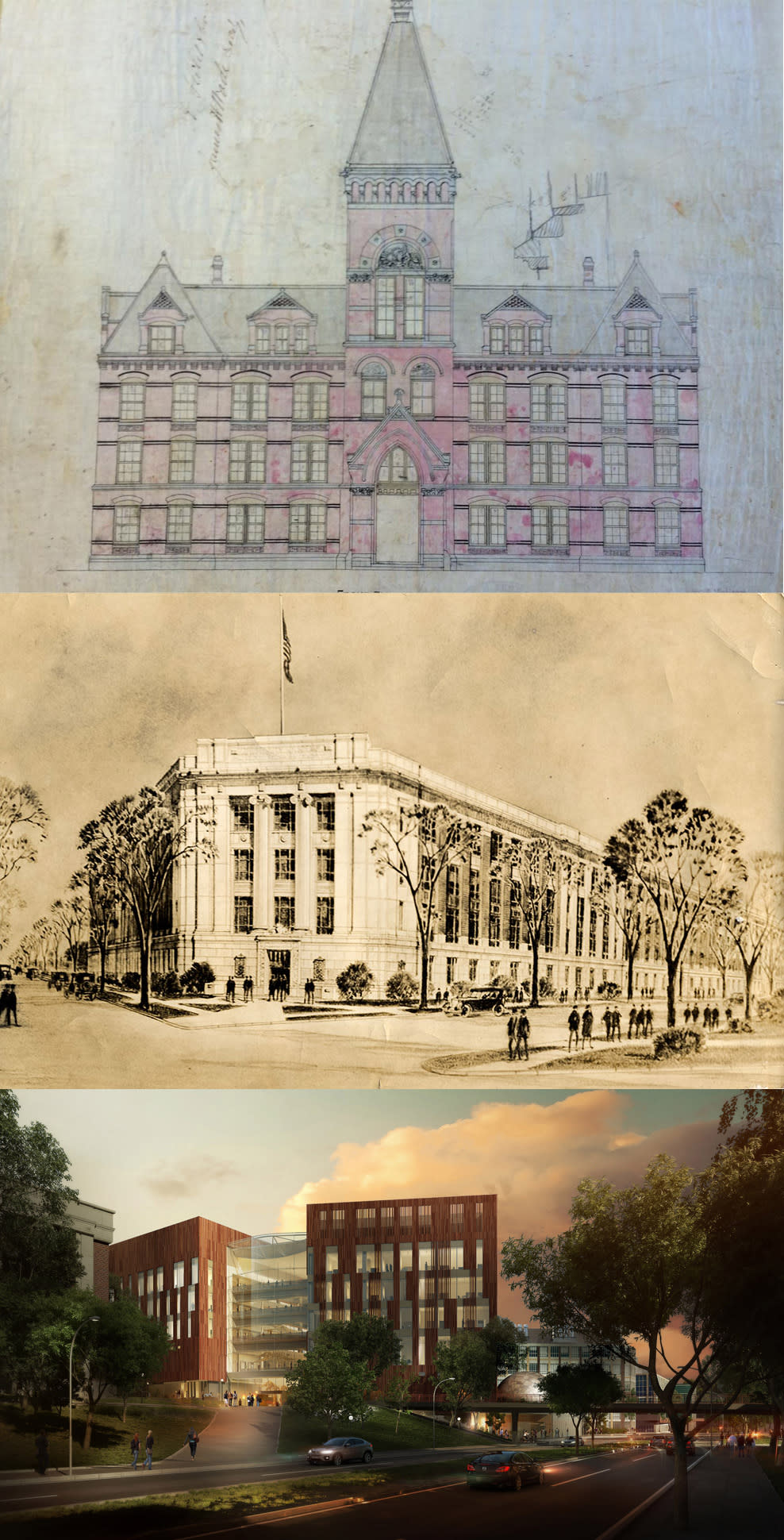 As we prepare for the future, the Ruthven Museum closes at the end of December, we invite visitors to wish farewell to their favorite exhibits and check out the Museum on the Move exhibit currently on display at the museum to learn more about our past, present, and future homes!