Two things we love in the Ann Arbor area? A good cup of coffee and a snow dusted nature trail. Why not put the two together for an epic outdoor adventure? We've partnered with two local influencers, Aaron Cruz @CoffeeAnnArbor and Dee Dorsey @Dee_Dorsey, matching up local coffee joints with beautiful trails for you to sip and step to your heart's delight. 
 
Vertex Coffee Roasters & Gallup Park 
A vertex is a point where two lines meet. This corner shop is situated at the point where Washtenaw meets South University, so the name is fitting. At Vertex Coffee Roasters, they are committed to honoring the entire coffee process by serving high-quality products as well as striving for a zero-waste space. Inclusive and creative with huge windows bringing light through, you'll feel nothing but warm and welcoming vibes. Aaron's drink of choice? A Café Miel. This coffee is sweetened with honey and includes spices like cinnamon for a warm, aromatic experience.  Now that you've got something to keep you warm, head over to Gallup Park. Dee particularly enjoys this trail along the river. This is Ann Arbor's most popular park, but don't worry, you have 69 acres to spread out. The park offers scenic walkways that traverse small islands with pedestrian bridges, open fields for your snowman building needs, and four convenient parking areas.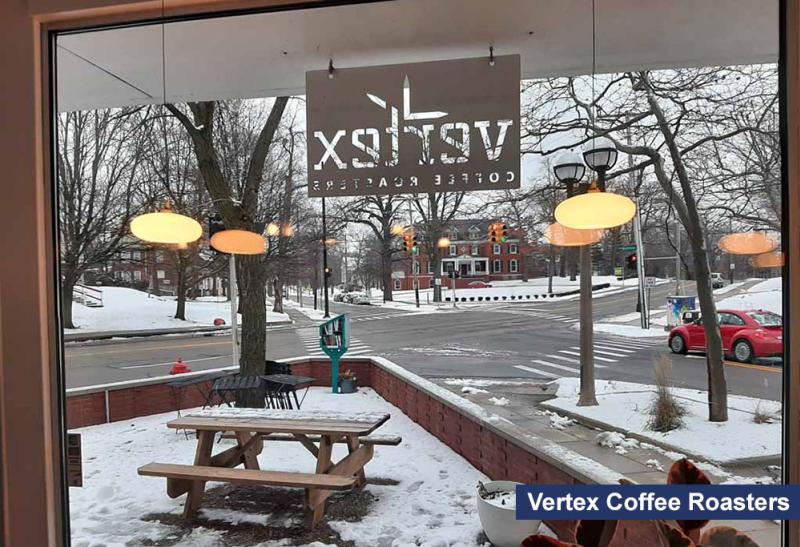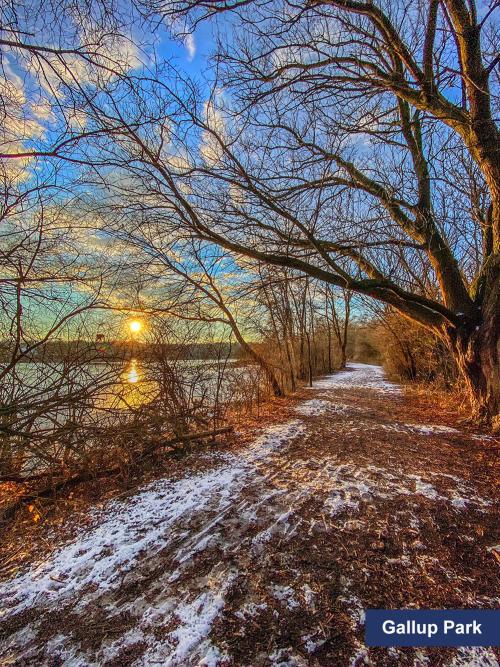 19 Drips Coffee and Tea & Saginaw Forest 
On the west side of Ann Arbor stop by 19 Drips Coffee & Tea, a third-wave family-owned shop focusing on coffee as an art. Aaron suggests a simple Flat White, but the menu does offer unique options such as Yemeni Tea. This is a great spot to try something new. Ready to hike? Dee invites you to head over to Saginaw Forest. This 2-mile loop trail winds through 80 acres and around Third Sister Lake. The land was a gift to the University of Michigan from University Regent Arthur Hill of Saginaw in 1903.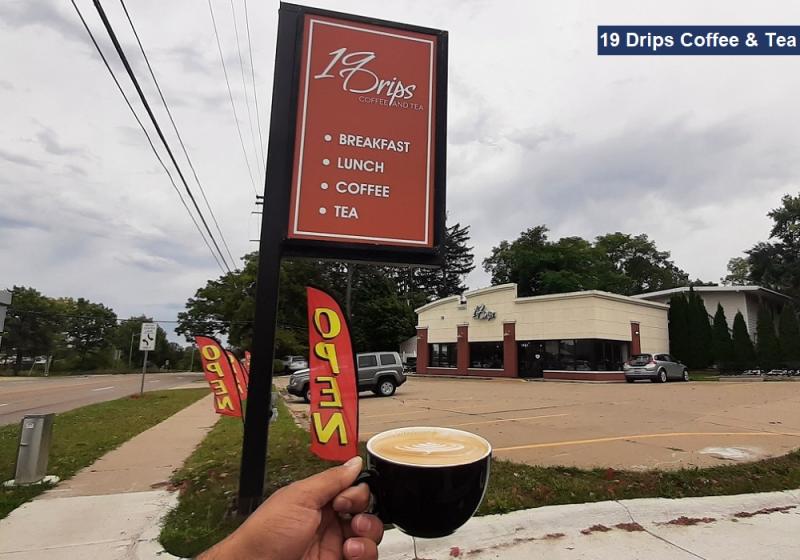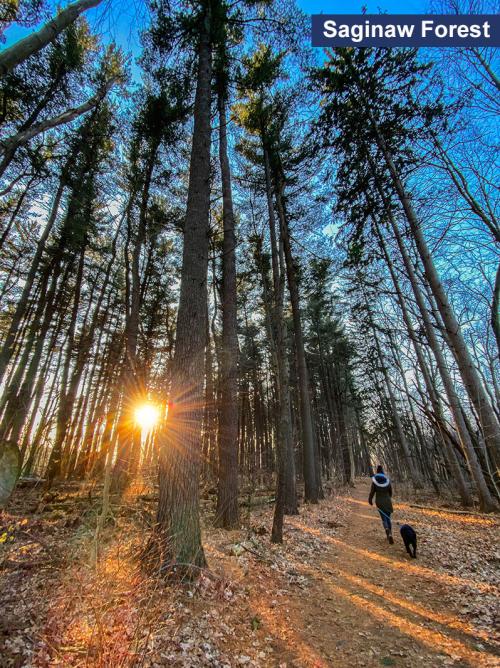 Lab Cafe & Nichols Arboretum 
Right in the heart of downtown Ann Arbor on State Street is Lab Café. Aesthetically stunning, this café offers a unique array of options. Aaron suggests sipping a Butterfly Pea Flower Latte. While this latte does not contain coffee, it does have a subtle flavor accompanied by a beautiful blue color. If caffeine is a must, as it is for Aaron, order a shot of espresso on the side. Finished capturing your latte for Instagram? Head over to Nichols Arboretum. Dee knows how hard it is to choose where to point the camera here. This park offers so many lovely trails through meadows, hills, forests, and along the riverbank of the mighty Huron.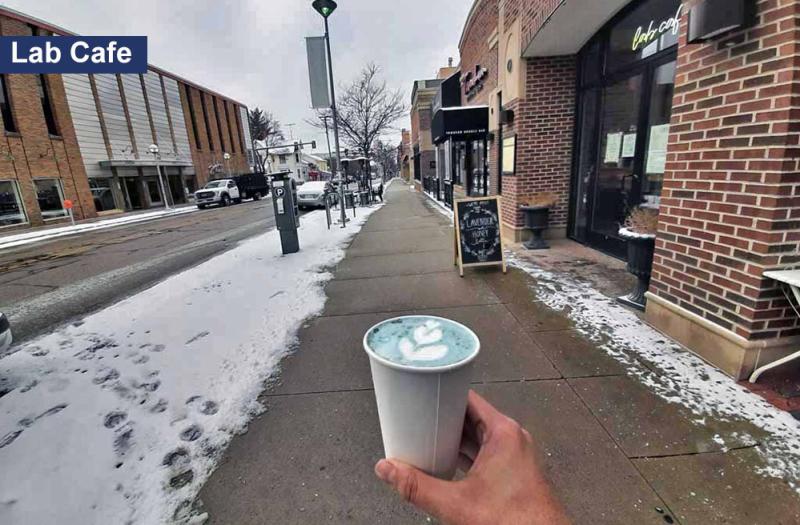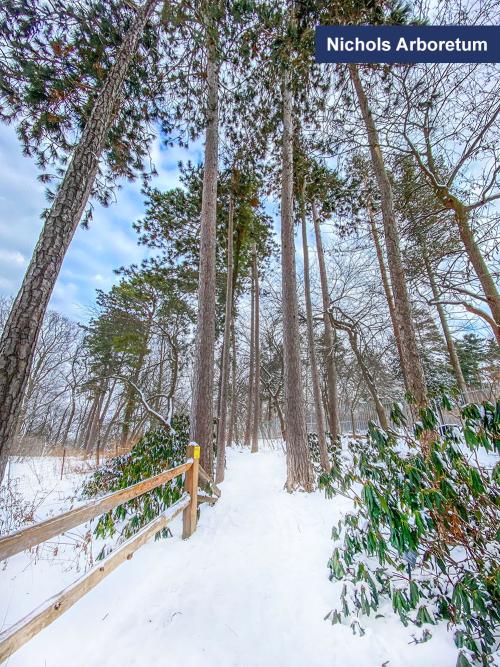 The Songbird Café & Barton Nature Area 
Into the north! Northern Ann Arbor that is, to the Songbird café for Aaron's beverage of choice, a floral Lavender Latte. This beautiful unassuming shop is conveniently situated near US 23 and offers not only coffee but breakfast and lunch options as well! Fueled up for a stunning walk? Dee has us visiting Barton Nature Area. Here, you will get amazing views of the river, the dam, and the bridges. An ideal location to soak up some much-needed peace. An ideal location to be inspired and reset.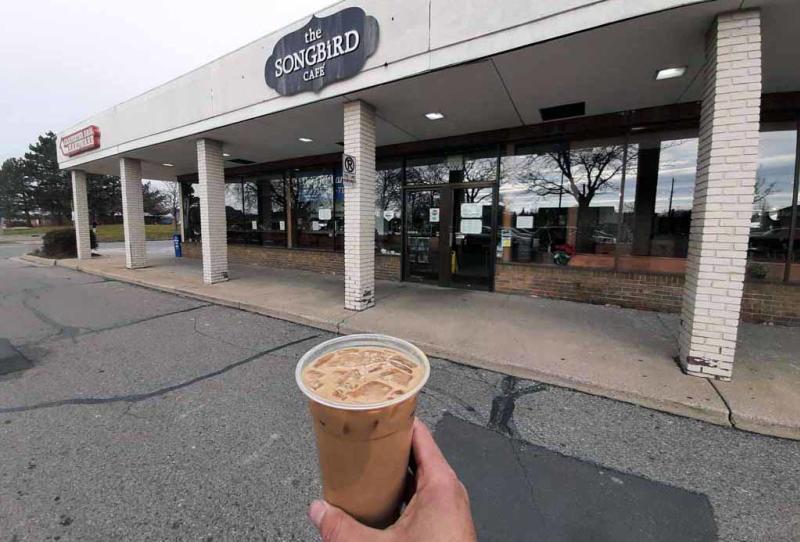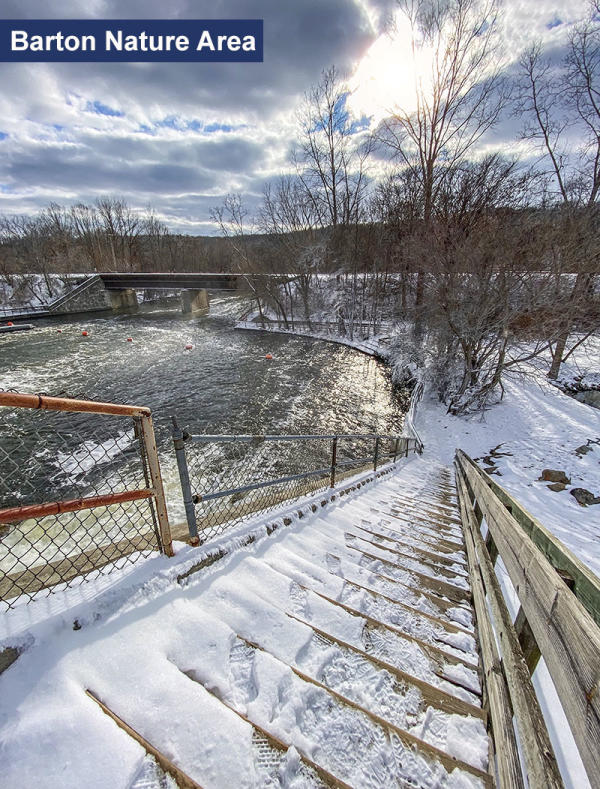 Agricole Farm Stop & Park Lyndon South 
Agricole Farm Stop is a great little farm stop and café in Chelsea. A 15-minute drive from Ann Arbor, you can pick up fresh produce, meats, cheese, local artisan products, pastries, and most importantly, coffee! Aaron recommends the Dirty Beetroot Latte, an earthy little number with a festive pink hue. The perfect trail pairing? Dee directs us to Park Lyndon South. This park boasts two miles of marked nature trails winding through the steep, glacially sculpted hillsides, a lake, and over 500 species of plants found in a wide variety of habitats including fens, marshes, bogs, ponds, forest, and prairie.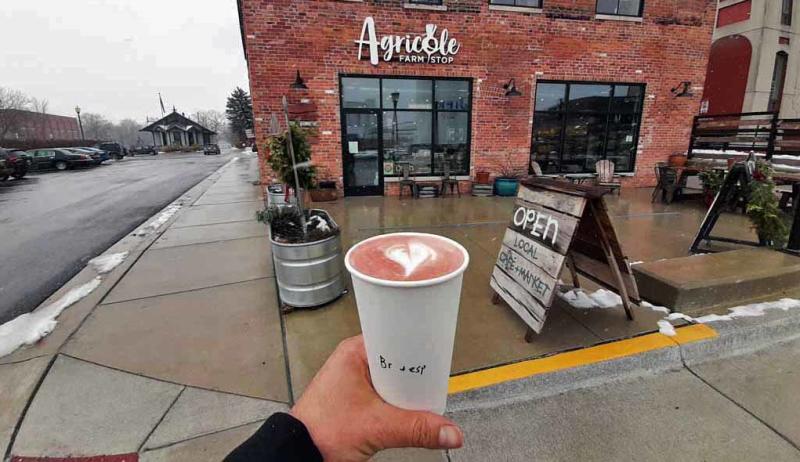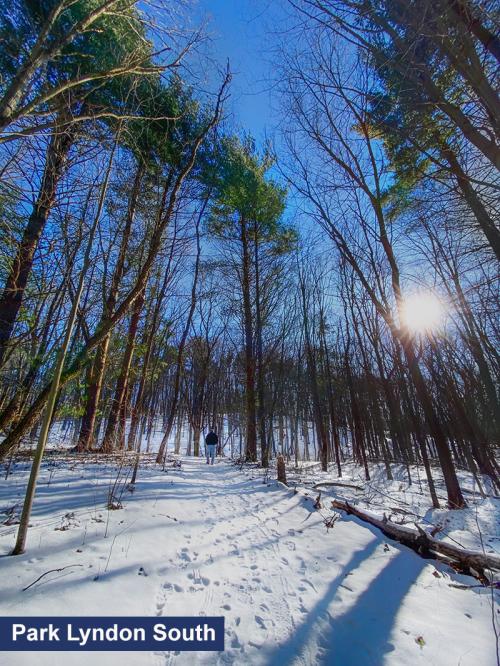 Joe and Rosie Coffee and Tea & Hudson Mills Metropark 
Nestled in the heart of Downtown Dexter, a short drive west of Ann Arbor, you'll find Joe and Rosie Coffee and Tea, a coffee shop serving up creamy cappuccinos and freshly baked pastries. Focusing on fair-trade and organic, with options for those of us who are gluten-free or vegan, this café is inclusive and accessible. Aaron says the Toasted Marshmallow Latte is a must try! Once you have your steaming beverage in hand, head over to Hudson Mills Metropark. Dee loves to trek along the Huron River and enjoy the paved three-mile trail winding through woods and meadows.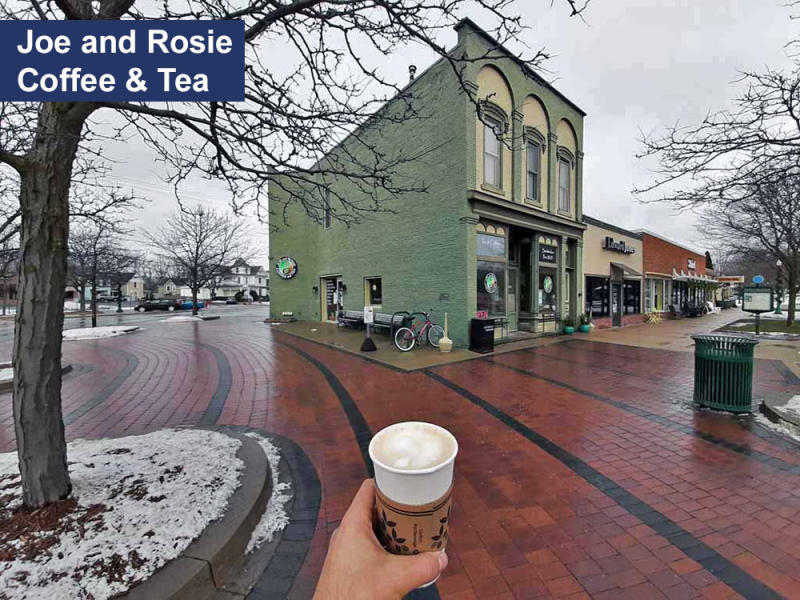 Black Diesel Coffee & County Farm Park 
Black Diesel Coffee is a southside joint for coffee lovers. Aaron suggests getting a pour-over with their locally roasted beans, a deceptively simple drink that offers complexity that'll have your tastebuds saying, "give me more!". Drink it black or add cream and sugar, either way it's delightful. With coffee in hand, let's head over to County Farm Park. This 141-acre nature area hosted a Mental Institution in the 1800's. Now, this area has been given over to nature, offering beautiful trails including the parkour exercise trail.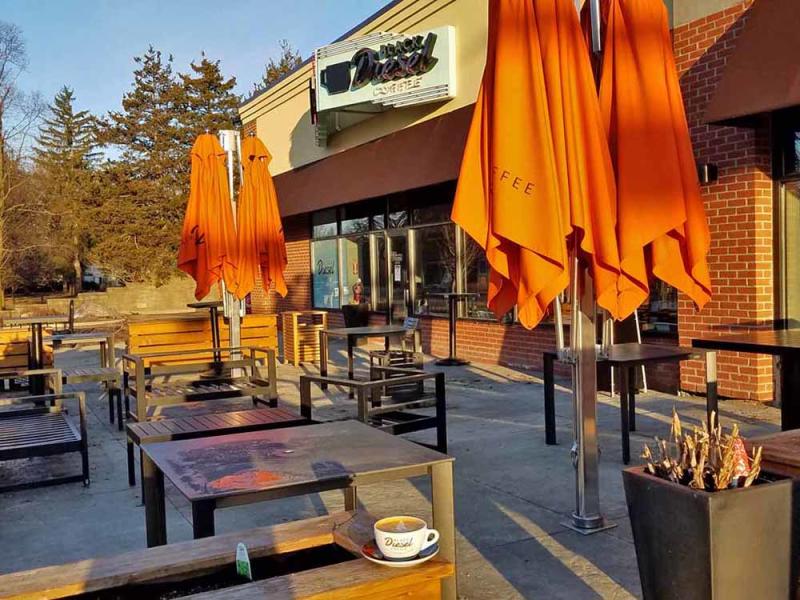 Brewed Awakenings Café & Pittsfield Preserve Nature Trail Area 
Located just outside of charming downtown Saline, south of Ann Arbor, is Brewed Awakenings Café. This small-town café is quite large inside with cozy fireside lounge chairs along with traditional tables and chairs. While their menu is extensive it says a lot about quality when Aaron suggests getting a basic cup of joe! Next up: Pittsfield Preserve Nature Trail. You'll see meadow and prairie lands, as well as mature woods and wetlands. With 535 acres to explore, you could be like Dee and spend the entire afternoon here.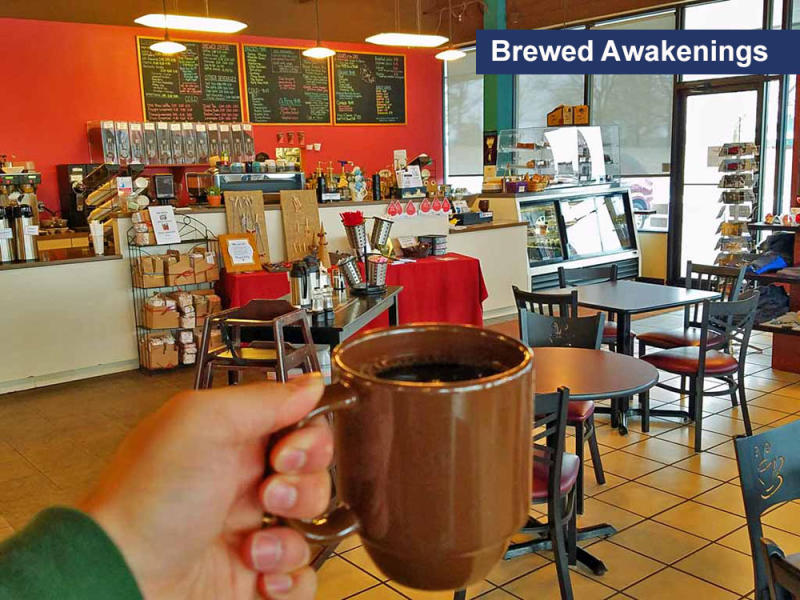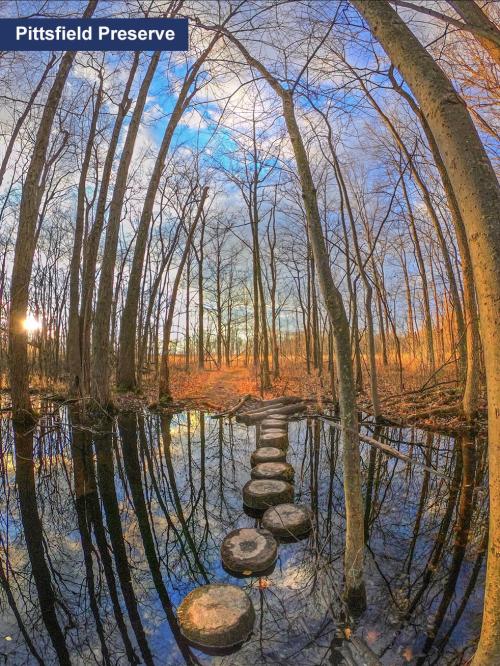 The Owl & Draper-Houston Meadows Preserve 
The Owl, Morning Til' Night, situated in Milan, 15 minutes south of Ann Arbor, is a community gathering place. They offer coffee drinks in the morning and craft beer at night with events sprinkled in. Aaron has two suggestions. If you're ordering in the morning, an iced Vanilla Cappuccino and at night, live it up with a coffee cocktail, like the Vanilla Jameson Cappuccino with Coffee Liqueur! Grab your capp and head over to Draper-Houston Meadows Preserve. Dee captured the boardwalk in the floodplain wooded area. You'll also find a lovely mature woodlot and two creeks meandering through hedgerows on their way to the Saline River.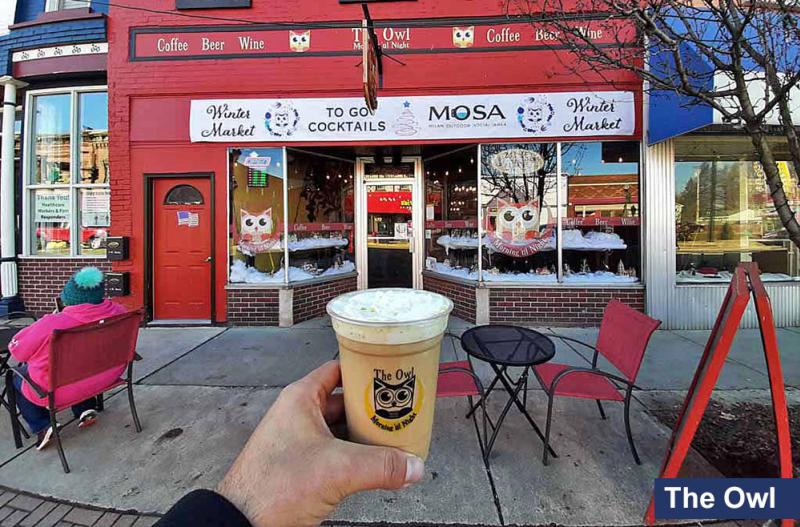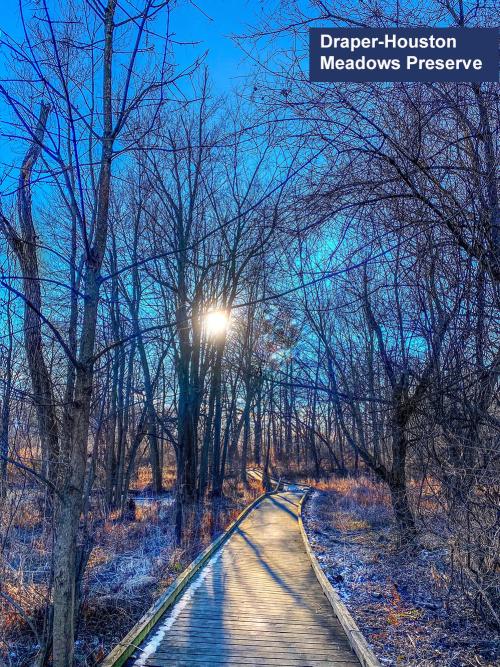 Hyperion Coffee Co. & Frog Island Park 
Ann Arbor's eastside sister city of Ypsilanti is home to Hyperion Coffee Co. The interior is sparse with a cool hipster vibe. This place takes coffee seriously; roasting their beans in-house and offering several brewing methods to give you a different flavor profile of the same bean. Aaron recommends a Drip Coffee, generally using the featured beans of the day. From here you can walk to Frog Island Park. This park is not an island but is situated along the banks of the Huron River. Sporting a gravel track as well as a soccer field, community garden, and amphitheater it also connects to Riverside Park via the 'Tridge'.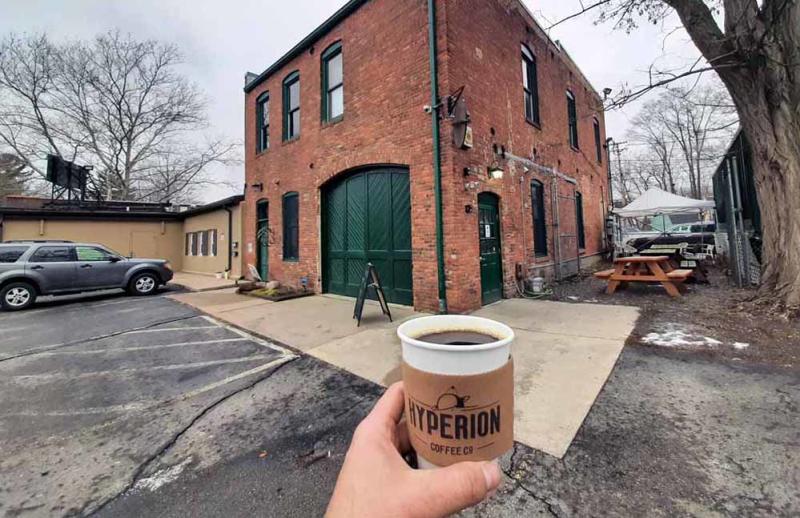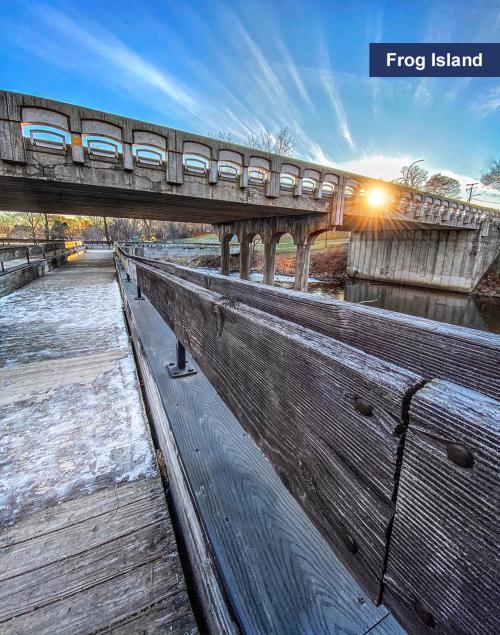 We want to thank Aaron @CoffeeAnnArbor for his drink suggestions and photography. We highly encourage you to follow him on one or all of the social media platforms linked below. Aaron Cruz is a long time Ann Arbor area-based coffee lover. He's always drinking coffee whether at the coffee shop or at home. He loves exploring independent coffee shops and making craft brew and coffee-based cocktails at home. He is the founder of Coffee Ann Arbor, with the goal of helping to show off the college town areas thriving coffee scene. You can also find Aaron Cruz on Tik Tok, Facebook and Twitter.
We also want to thank Dee @Dee_Dorsey for her stunning photography. Dee Dorsey is a long-time resident of Ann Arbor. An avid landscape photographer, she enjoys capturing the beauty of all seasons in Washtenaw County's parks and nature areas (often with her Labrador retriever, Lola, in tow.) If you love stunning landscapes, sunsets, and top-quality images, we highly recommend following her on Instagram!  
Like our content?
Get all of the latest Ann Arbor happenings delivered to your inbox. Subscribe to our monthly newsletter.
Follow Destination Ann Arbor, @AnnArbor on social media. Instagram, Facebook, Twitter