Few pleasures match the late fall weather. The crinkling colorful leaves and crisp air make it the perfect time to break out those sweaters, hoodies, or crewnecks. 
In this blog, we're exploring the unique clothing stores and cafes within walking distance around the Ann Arbor area. Whether you're buying a soft sweater to wear or picking up the latest winter style trends, Ann Arbor has your back. When it's time to take a break and get cozy in cafes, here are some suggestions to do just that.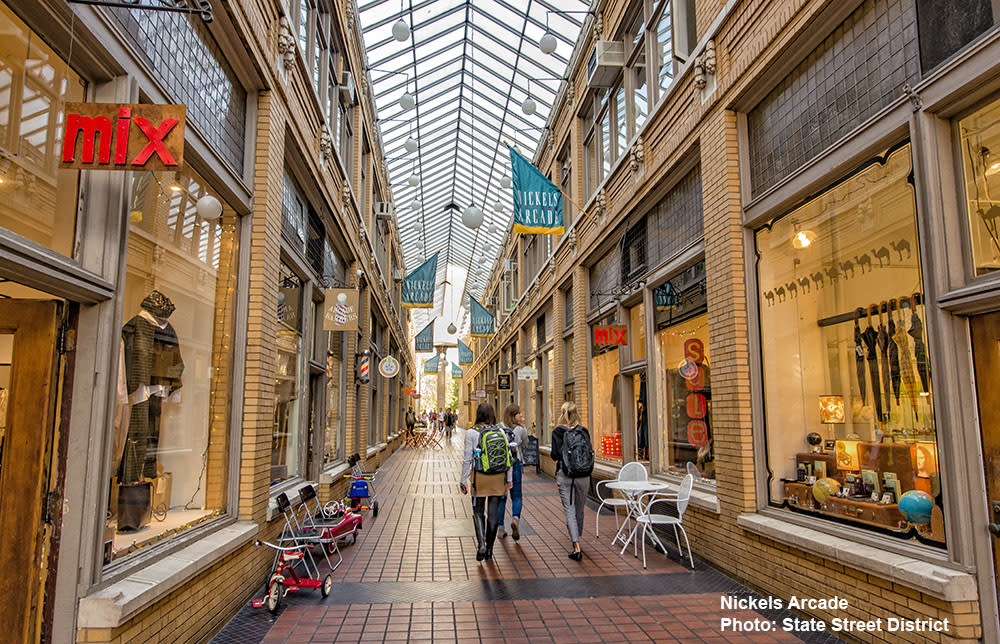 One DNA in Ann Arbor is your gateway to all-inclusive fashion with trendy accessories, knitted sweaters, and stylish hoodies. It's the perfect combination of comfortability and high-quality style. Following, you can take a quaint trip down Nickels Arcade and visit Comet Coffee, which serves sweet pastries and coffee from a delicious roster of roasts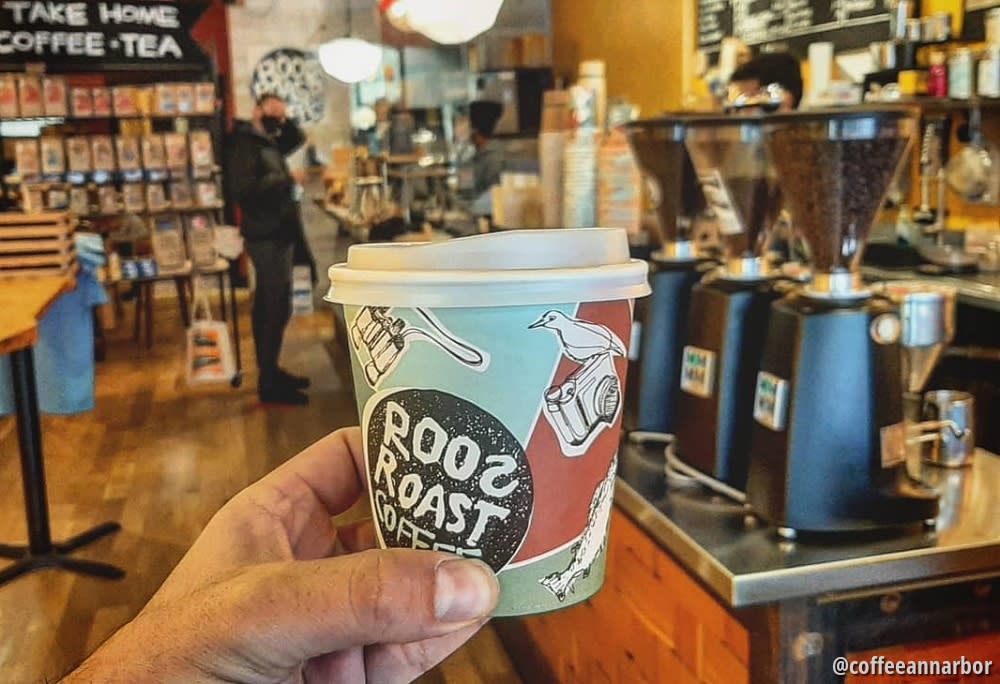 RoosRoast, known for its signature coffee, "Lobster Butter Love," is a smooth and flavorful original cafe creation. Located downtown, your scenic stroll will pass a highlight of shops, including Sam's Clothing, an Ann Arbor staple, having been in the community for over 75 years with clothing as affordable as it is charming. 
Ann Arbor's Ragstock is a vintage, fashionable haven with casual clothing and cute accessories to live your most comfortable life. Enjoy the beautiful cityscape of downtown Ann Arbor and visit nearby Lab Cafe, known for rich drip coffee & baked-treats.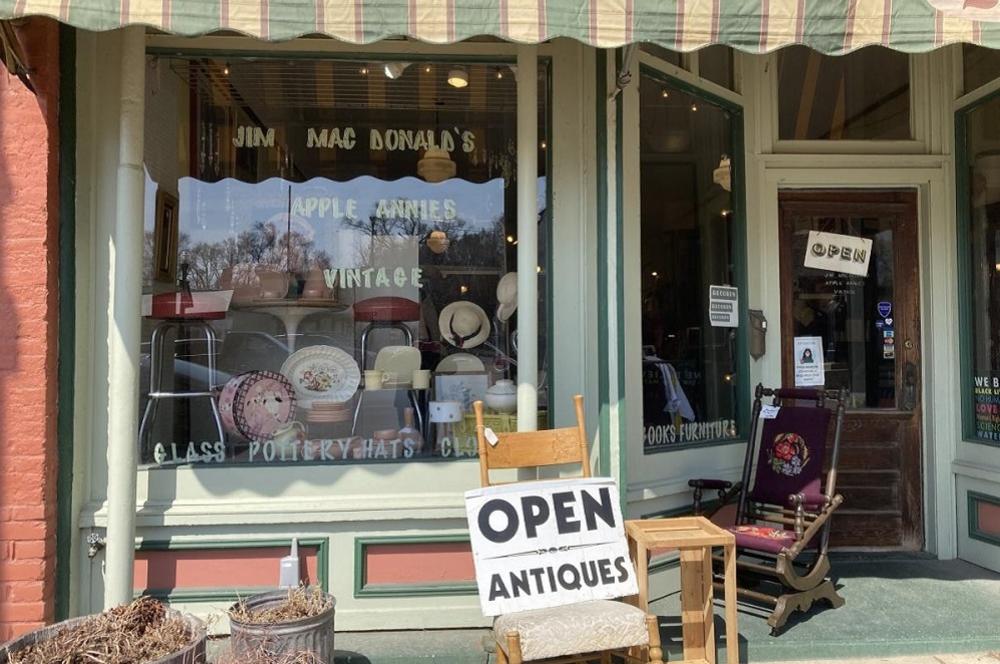 In Ypsilanti's Depot Town, Jim MacDonald's Antiques & Apple Annie's Vintage makes sustainability fashionable with its selection of clothing ranging from adorable dresses to suave denim jackets. On your Ypsilanti adventure, stop over to Hyperion Coffee to enjoy the full breadth of its traditional cafe menu featuring baked goods and a line of coffee drinks featuring Hyperion's beans.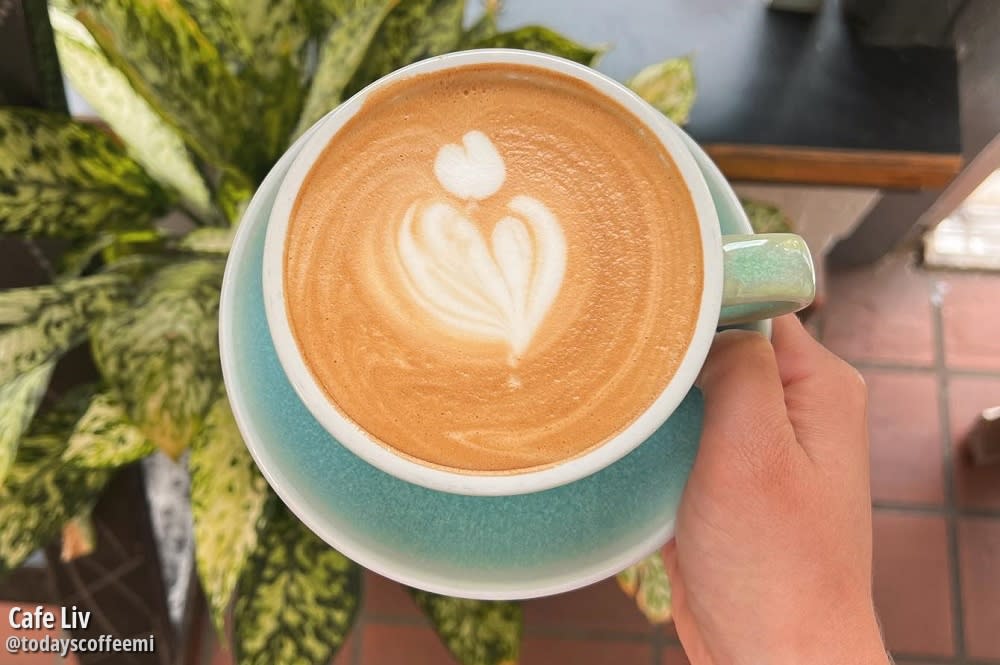 Head towards downtown Ypsi and check out Cafe Liv, a loveable neighborhood coffee shop near a picturesque setting and serving up a variety of warming teas and traditional coffee selections. Walk or bike to downtown specialty shops and visit Love at First Try, a women's clothing store known for its innovative tops and charming accessories, like its "Random Lovely Things" category, which features items like fuzzy bucket hats and gold earrings.       
Sandy's Boutique offers an eclectic list of fashion brands in women's apparel to help you find a way to make your autumn attire shine. Only a few steps away, Cahoots Cafe is a relaxing cafe with serene and inviting decor. While you mosey around Ann Arbor, you can enjoy drinks such as their lavender latte, made with Michigan-grown lavender syrup.      .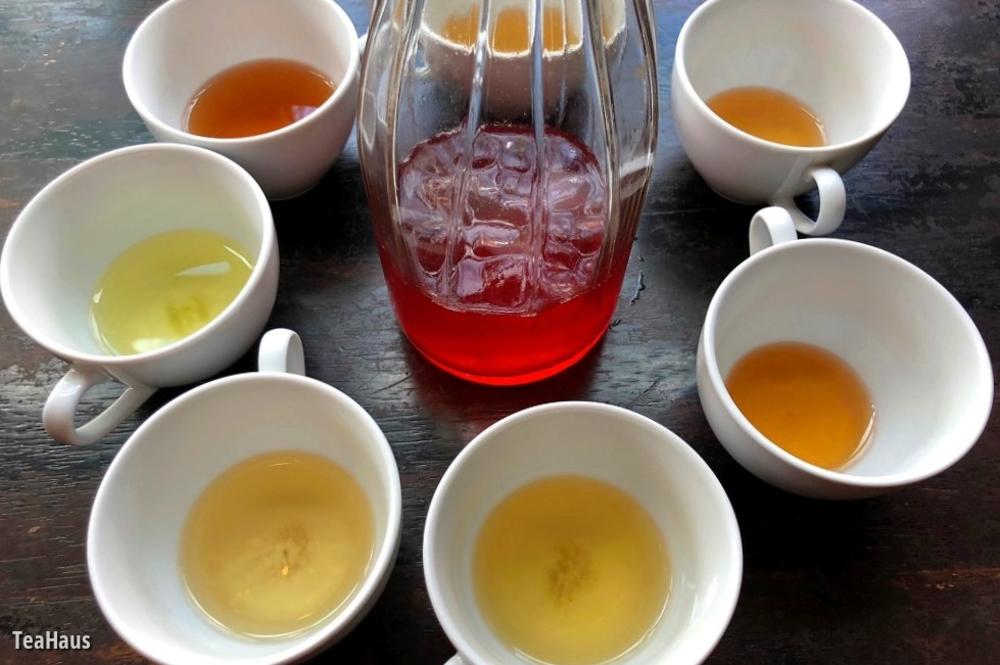 V2V combines fashion-forward shopping and self-care beauty, offering stylish items like plaid-blazer coats and refreshing skincare. While you enjoy your new skincare glow, take a tranquil walk through Ann Arbor's Kerrytown, visit TeaHaus, and taste one of their 260+ teas. A rare warm beverage and pastry always hits the right spot.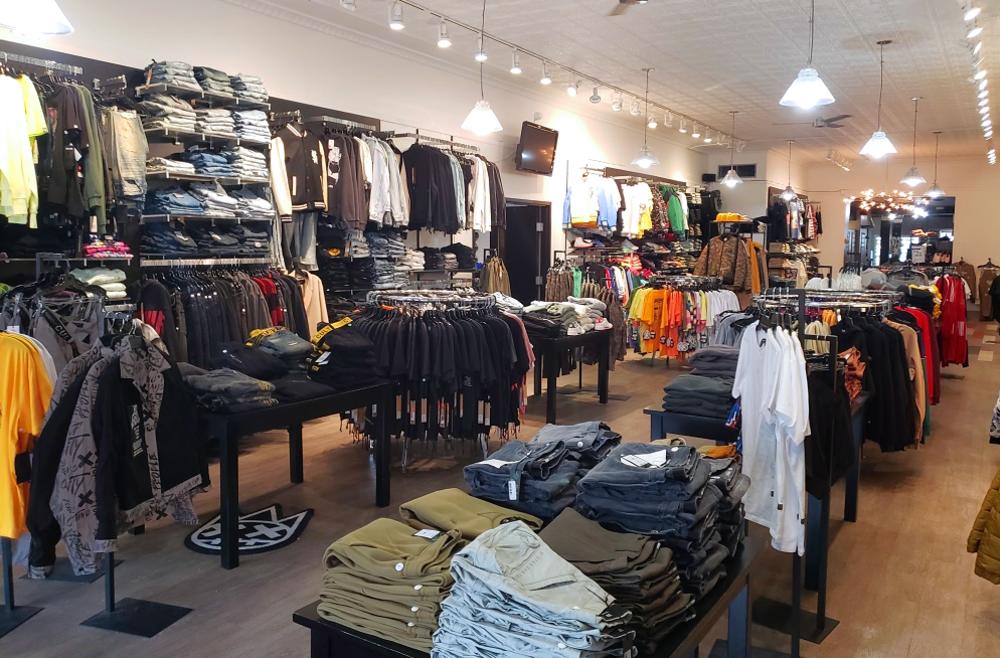 Located in the West Cross district of Ypsilanti is a mellow neighborhood-oriented, northern Michigan inspired coffee shop. From homemade pastries to a bevy of delicious drinks, Northern Grind Coffee is a comforting experience. A few blocks away is Puffer Reds provides the latest streetwear, carrying items from brands like Jordan and Reebok to help you find your new wardrobe-standout.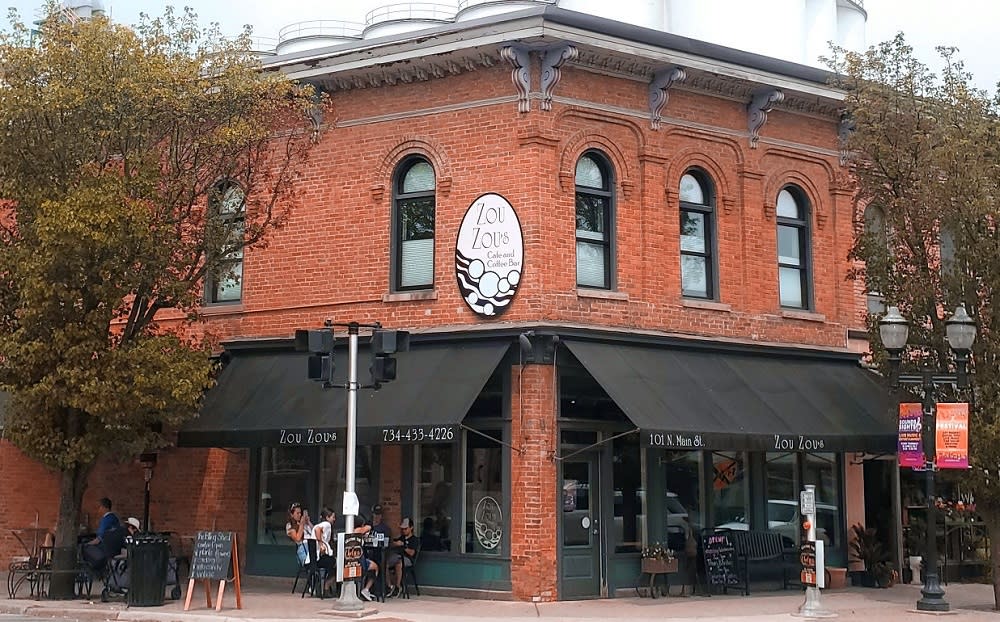 Artisan Knitworks in Chelsea gives you the best option to find your cozy sweet spot, as the local yarn store lets guests weave custom-made scarves or hats, or buy pre-made hand-crafted gifts. On your Chelsea tour, visit Zou Zou's, a French-themed corner cafe where customers can savor a unique cafe food experience like 'The Just Try It' breakfast sandwich.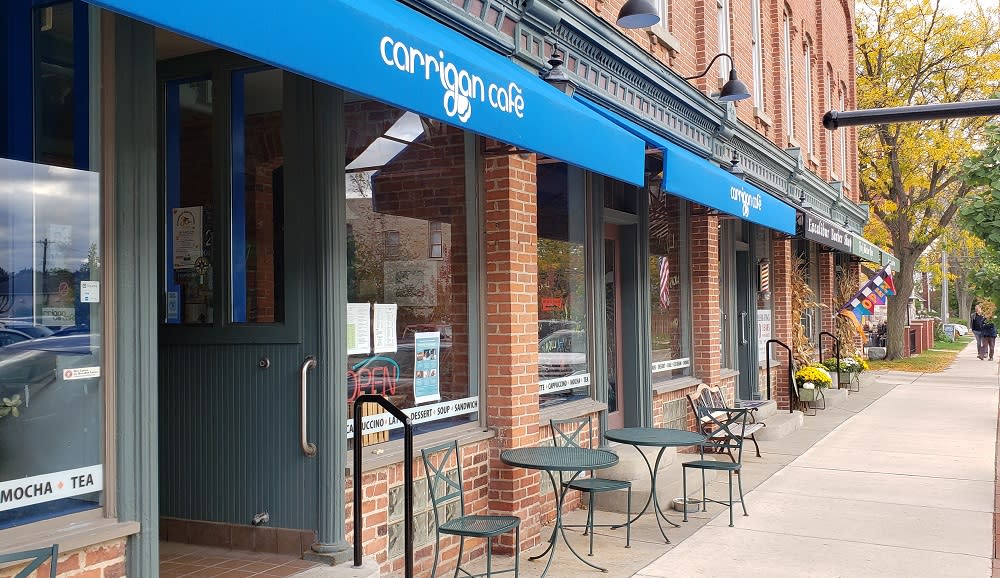 The Carrigan Cafe is a family-owned Saline treasure known for its coffee and breakfast sandwiches. This cafe is aesthetically warm and inviting for you to enjoy a delicious meal. While unique storefronts line this Saline downtown district, you'll find The Resale Boutique just two blocks from the cafe. This equally, visually enjoyable and affordable shop offers your favorite designer-label items from boots to shoulder bags for less. 
The Ann Arbor area has a wide range of unique shops and cafes to discover. While you get cozy in the cafe, we recommend you visit our annarbor.org to find more about the area.   
---
Like Our Content? 
Get all of the latest Ann Arbor happenings delivered to your inbox. Subscribe to our monthly newsletter.
Follow Destination Ann Arbor, @AnnArbor on social media. TikTok, Instagram, Facebook