Shopping for gifts for loved ones is one of the best parts about the Holidays. We encourage you to buy local from the plethora of shops in the Ann Arbor area. You'll find something for everyone on your list. We've made it a little easier by compiling a few places based on the type of person your gift is for.  
 
Craft Beer Lover 
The Ann Arbor area has some truly outstanding craft breweries. Pick up bottles from Erratic Ale Co., Mothfire Brewing Company, 734 Brewing Co., Townies, and many more. Another idea is to buy gift cards to breweries so they can choose their drink of choice, plus some merch like hats and sweatshirts to show off their favorite craft brewery. If your beer lover is interested in trying their hand at brewing their own concoctions, pop over to Adventures in Homebrewing for supplies or a gift card!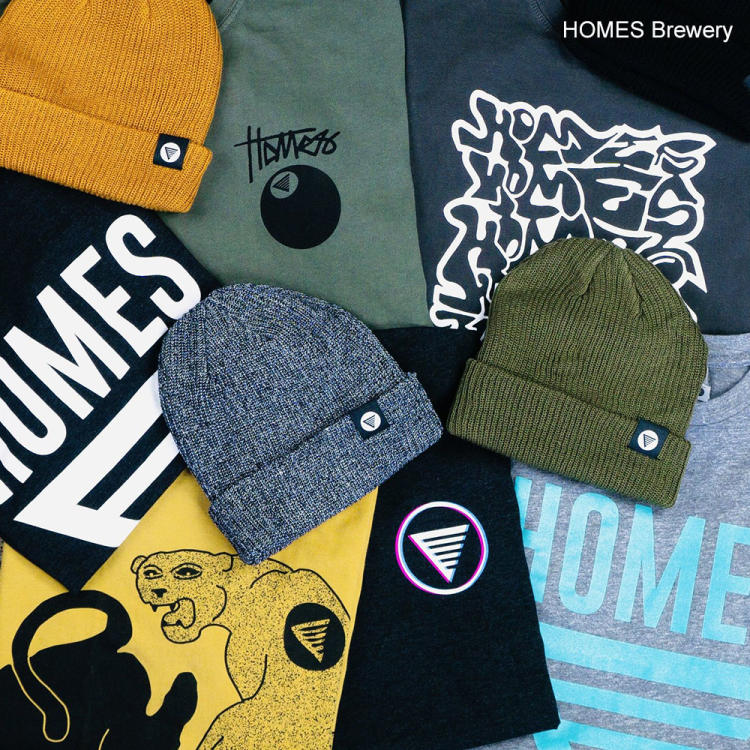 All About Style 
Shopping for a fashion lover? Ann Arbor is full of boutiques and shops to fit every style. Ferne Boutique offers feminine staples and trendy styles. Pick up an Ann Arbor themed sweatshirt to show A2 pride. The Getup Vintage has styles from the past in fantastic condition. Choose stylish accessories to spice up a modern look or a whole outfit that takes you back in time. Mix Ann Arbor is a great spot to find unique, statement pieces. They believe that clothing is art and choosing artful pieces is a way to amplify your soul. Van Boven has been in business for a hundred years, literally. They know men's fashion and sell quality clothing items and accessories for the modern man. Renaissance Clothing specializes in high-quality apparel for professionals. They also offer custom and "made to measure" clothing ensuring each piece fits flawlessly.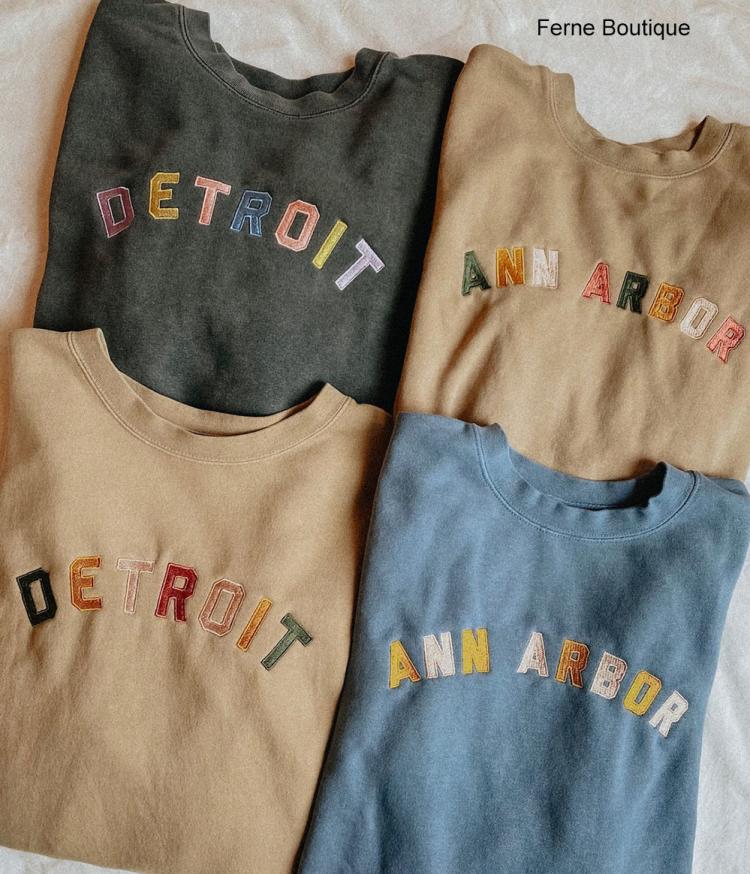 Bookworm 
For the book lovers in your life, look no further! Ann Arbor has some fantastic independent bookstores available. Booksweet, a newer shop on the northside, has a cozy atmosphere and a passionate staff ready to help you pick out the perfect read. Another newcomer to the area, Fine Print Bookshop in Saline offers a personal touch. The owners, Lindsay and Bill, are literacy advocates and want their shop to be more than just a place to buy books. They strive to be a community space for those who share a love for books, learning, and inclusiveness.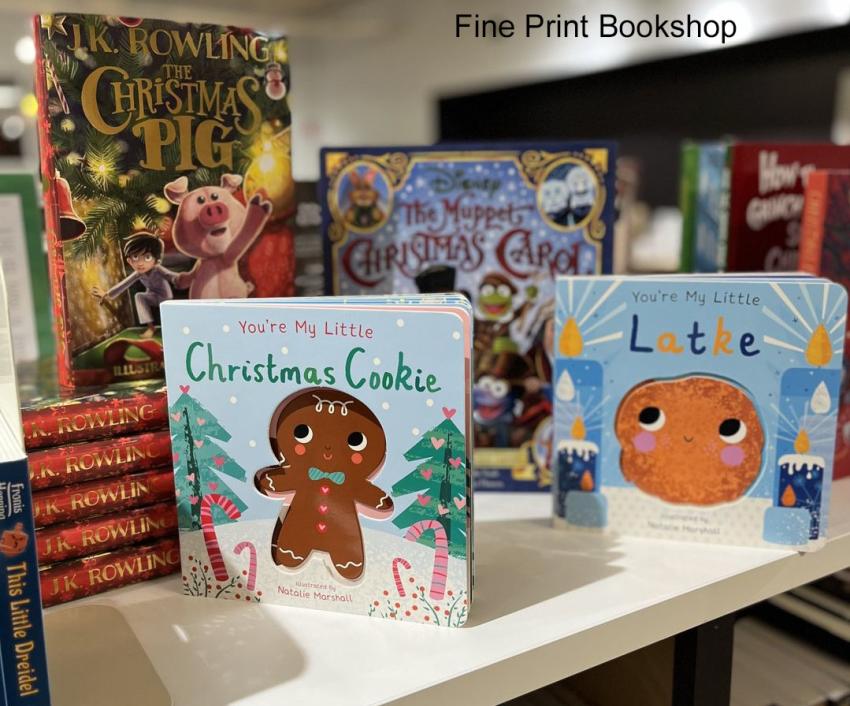 You may have heard of Literati. This hip bookshop in the heart of Ann Arbor offers hundreds of titles, a café upstairs, and community events. Don't forget to type a message on their famous typewriter! Serendipity Books is a one-of-a-kind independent bookstore in downtown Chelsea. Serendipity Books carries both new and used books with an exchange/credit program!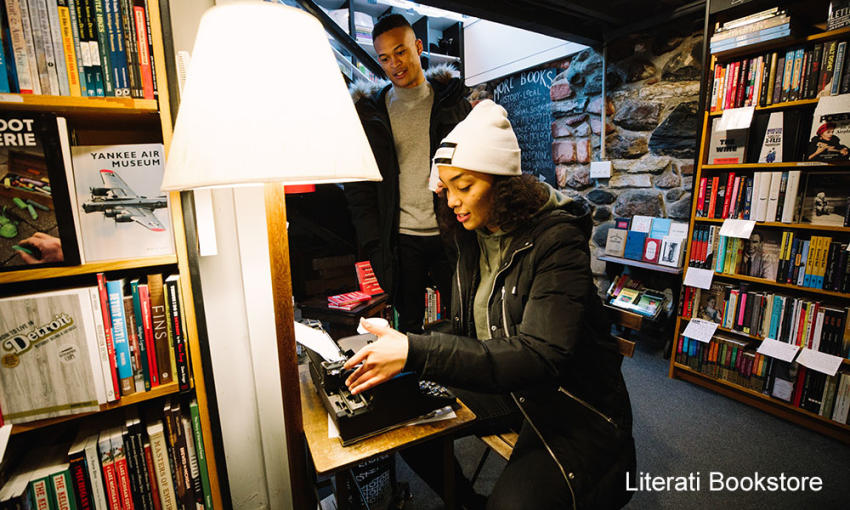 Foodie and Cook 
Cooks and food lovers are so fun to shop for. From kitchen gadgets to specialty foods, Ann Arbor has the shops for your foodie gifts. Who doesn't love chocolate? If you're looking for a host/hostess gift, stocking stuffers, etc. Bon Bon Bon is a must. The quirky, sustainable packaging adds to the charm of these little bites of heaven. For more tasty gifts head to Detroit Cookie Co. This local, woman-owned bakeshop offers up dozens of different flavors along with brownies and other treats. Eleanor's Sweets & Sodas in Saline offers a variety of candies from around the world!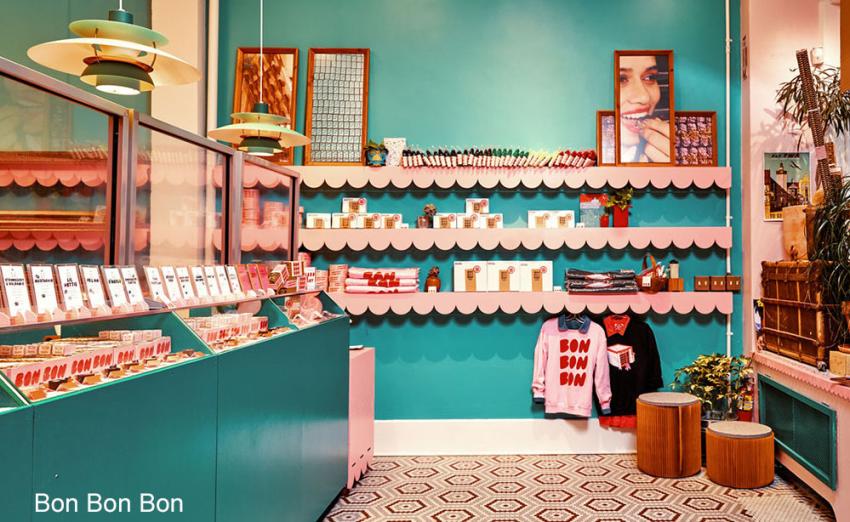 You know we can't help but recommend Zingerman's. Along with the iconic Ann Arbor Deli, Zingerman's has a bakeshop, creamery, coffee roaster, and mail order. Send a gift basket filled with all your foodie's favorites. Just across the street from Zingerman's Deli you will find Kerrytown Market and Shops. This collection of stores hosts The Spice Merchant and Fustini Oils & Vinegars, perfect pairings for a chef-themed gift. 
 
Self-Care Aficionado  
Sometimes we want to give an experience instead of a physical object. Give the gift of relaxation with a gift card from somewhere like Bebe's Nail and Spa or Hand and Stone Massage and Facial Spa. Having a facial, massage, or mani/pedi can be the perfect cure to recover from the Holiday hustle and bustle. Are you searching for self-care products to put under the tree? Visit Bohmey Beauty where the trained staff can help you choose cruelty-free and non-toxic products for everyone on your checklist.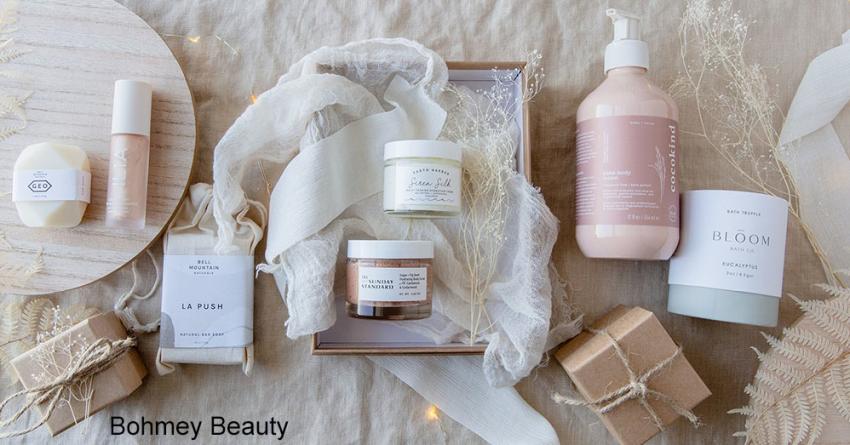 Art Lover 
Ann Arbor is an arts hub with several galleries and shops dedicated to artwork in all forms. WSG Gallery is owned and operated by local artists. Get your art lover a one-of-a-kind piece just for them. Find more artistically inspired gifts at Caravan Gifts. This shop has been in operation for over 90 years and is full of wonderfully unique options. Give the gift of learning a new art form! The Ann Arbor Art Center not only has beautiful art for sale, but they also offer classes as well as art boxes! Get a gift card so your person can choose their new obsession.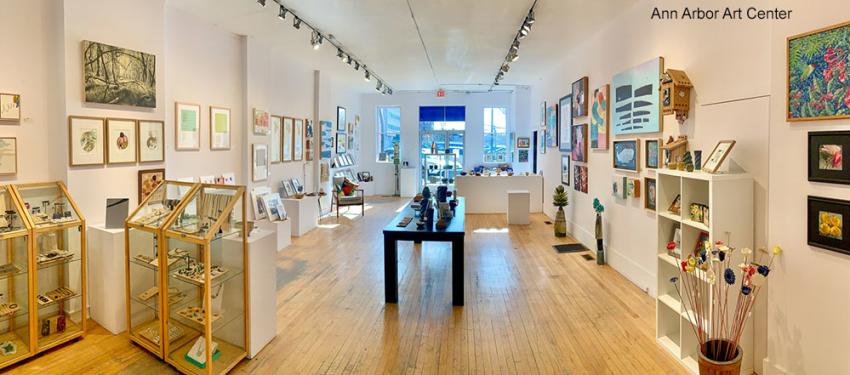 Outdoors and Sports 
Ah, the great outdoors! Whether you're shopping for a runner, cyclist, hiker, skier, and beyond, we've got all the gear here. Shop Sun & Snow for skis, snowboards, boots, and more! For the runners heads to Ann Arbor Running Co.. They will help you find the perfect fit for top notch running shoes and apparel. The M Den is the place for all your Michigan fan gear! Get all the maize and blue to cheer on the teams, the teams, the teams.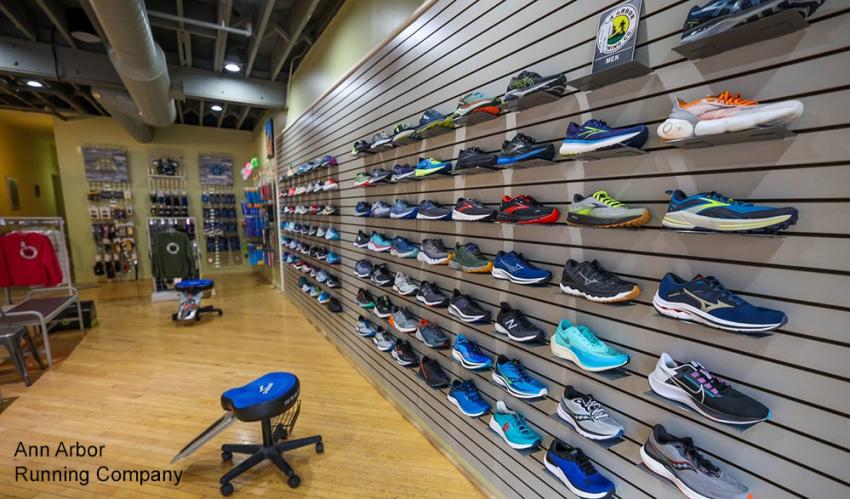 Have a favorite hiker you're shopping for? Bivouac has you covered. The staff can help you find the best outdoor gear from day packs to carabiners. Pick out fashionable and high-quality sweaters, socks, and more.  
Hobbies and Games 
Shopping for tech and comic lovers? Ann Arbor has some unique shops you need to check out. Ann Arbor Robot Supply Co. gives you the opportunity to gift something and give back to the community! All proceeds directly benefit the free student writing programs offered at 826michigan, a nonprofit writing and tutoring center for students aged 6 to 18. Vault of Midnight and Fun 4 All Comics & Games offer comics, games, and more. The staff can help you find the gift that fits your loved one so you can provide something they are truly excited about.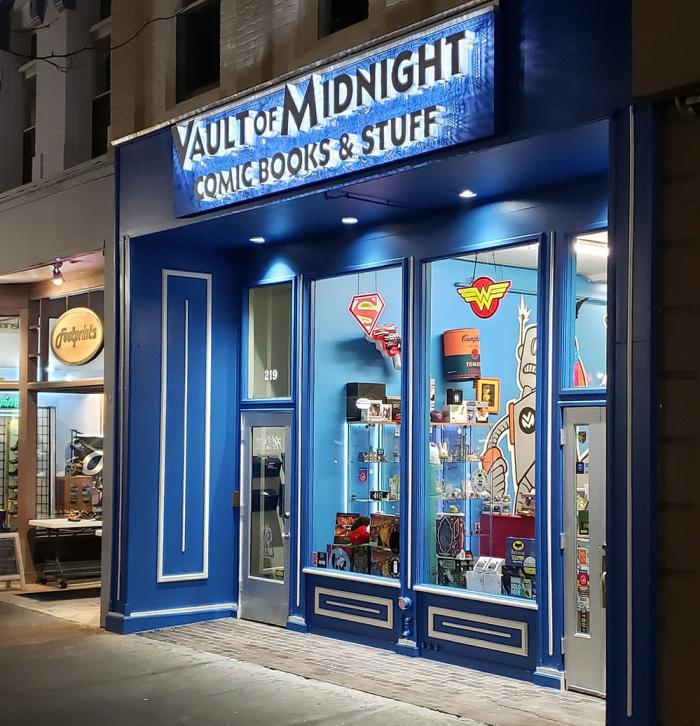 This is just a small sample of the many places to get your gifts this season. We hope this inspires you to discover more and shop local. 
 
Like our Content?
Get all of the latest Ann Arbor happenings delivered to your inbox. Subscribe to our monthly newsletter.
Follow Destination Ann Arbor, @AnnArbor on social media. Instagram, Facebook, Twitter