The sunny Spring weather has arrived! With warmer weather and longer days comes more opportunities to get out and tour the town. If you're ready to safely venture out and explore, there is plenty to do while keeping a safe distance. Explore shopping, dining, entertainment, and upcoming virtual events taking place, and feel great knowing you are helping support local businesses and initiatives. Curious on where to get started? We've put together suggestions for activities that you can do this Spring in Ypsilanti!  
Many area shops and eateries have taken extra safety precautions to help keep visitors and workers safe. We recommend calling ahead for the latest protocols and updates and expectations before visiting.  
Shop and Dine on Pedestrian-Only Streets  
Beginning April 1, a portion of North Washington Street will be open to pedestrians only to enjoy beautiful weather while patio dining and shopping around town! Order a bloody Mary with Sunday brunch at Bobcat Bonnies before finding your next fashionable piece at MIX downtown. On May 15, head to Depot Town and hit up Taco Tuesday at Maiz Mexican Cantina and shop on weekends at Brick & Mortar Modern General Store. Spend the rest of the day soaking in the sun at the Riverside Park that connects the two districts alongside the Huron River. Searching for more fun? Enjoy live entertainment on select Friday and Saturday evenings while exploring the Downtown area! Click here to learn more.
Streets open to pedestrians:  
April 1: North Washington Street between Michigan Avenue & Pearl Street 
May 15: East Cross Street between River Street & Rice Street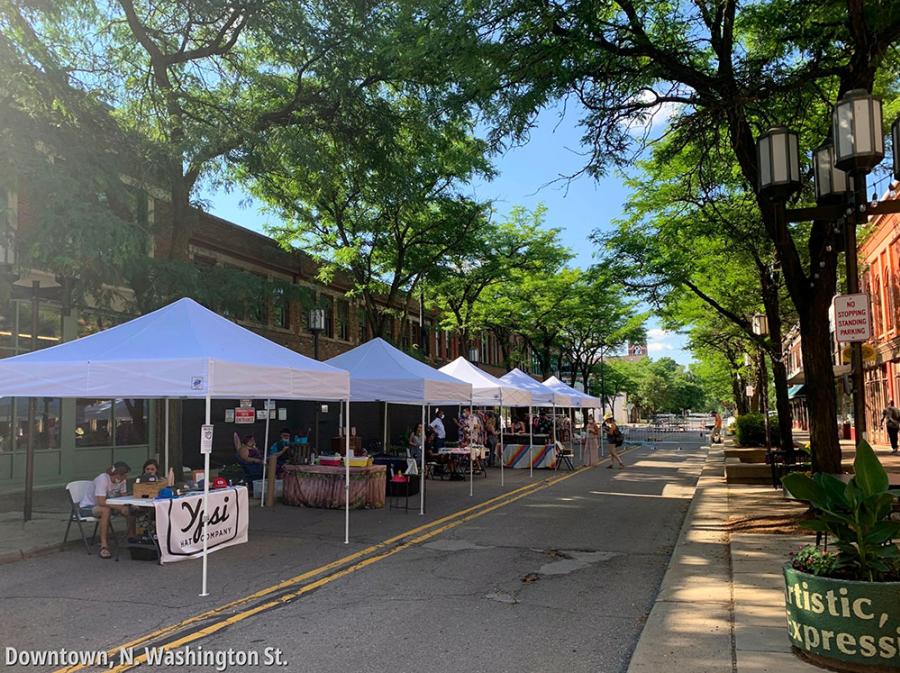 Catch a Live Show at Unity Vibration 
The Triple Goddess Tasting Room at Unity Vibration is a relaxed drinking spot that delivers great tunes. Kick back and chill with friends, family, or for a solo hang and enjoy the show. Bands and solo musicians perform indoors behind the 'fishbowl', a plexiglass shield protecting both the visitors and musicians. When weather permits, enjoy the live music outside with options for outdoor dining. This casual space is topped with artful décor, and we can't say enough about the delicious kombucha beer and tea! The atmosphere, carefully crafted drinks make visiting the Tasting Room a true unique-to-Ypsilanti experience 
 
Stay tuned for more events like upcoming community open-mic nights and pop-up partnerships, most recently partnering with 24th Cheesecakerie for a local collaborative event! The Tasting Room is open for live entertainment Thursdays, Fridays, and Saturdays. Visit the Tasting Room's Facebook page for the most updated dates and information.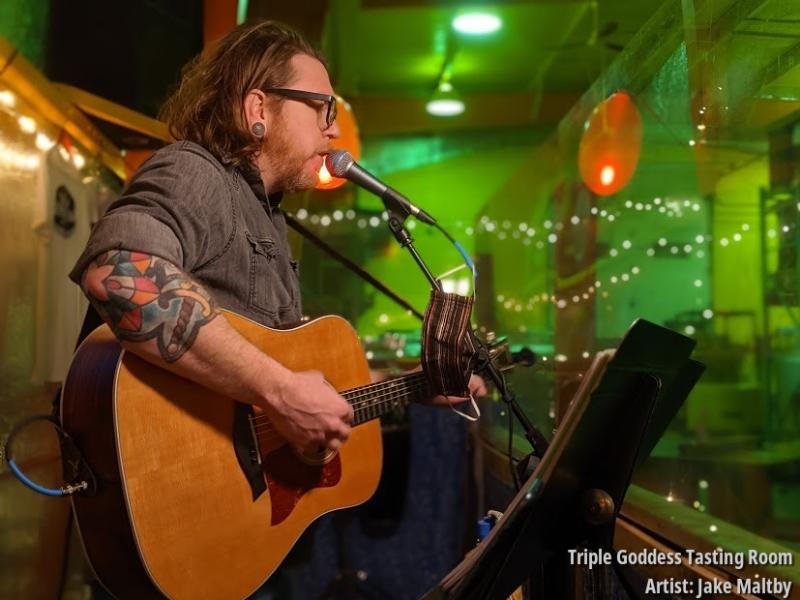 Participate in First Fridays Ypsilanti  
Celebrate each first Friday of the month in Ypsilanti with a self-guided arts + culture walk! Catch the season kick-off April 2, and celebrate every Friday through November. This free-roaming tour takes place throughout Downtown and the surrounding areas. Dozens of participating locations including restaurants and retail shops host artists of all kinds, and offer exclusive deals only available on First Fridays. Catch local artists performing live art paintings, musical acts, spoken word, and creative originality all around Ypsilanti!  
Maps and participating locations are announced one week prior to each First Friday event. Please visit the First Fridays Facebook page for additional details.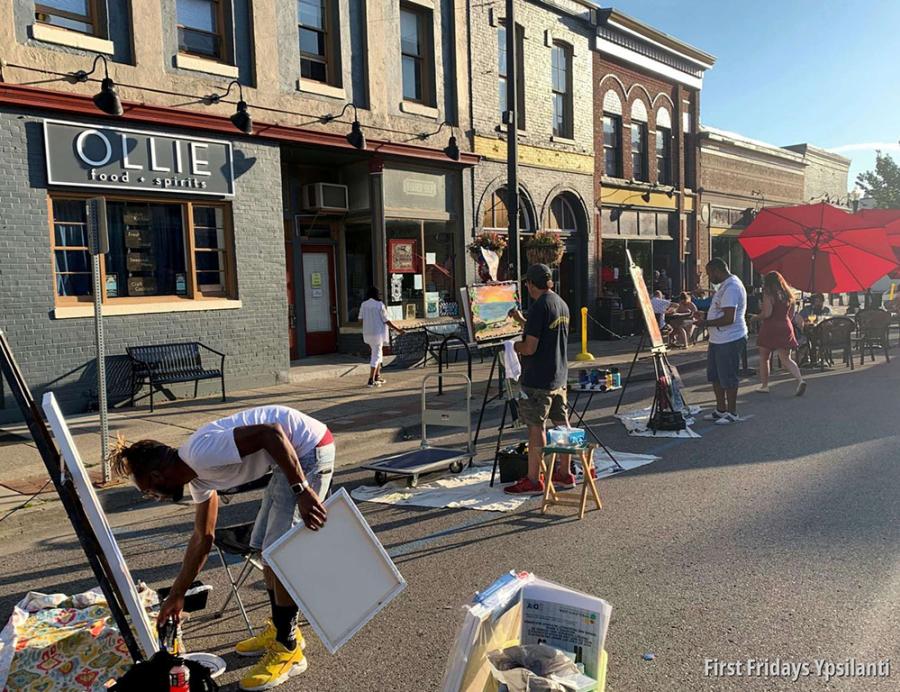 Visit the Yankee Air Museum  
The Yankee Air Museum allows visitors to interact with some of the most amazing aircraft throughout aviation history. This aerospace and science museum carries historic aircraft and memorabilia ranging from World War I to the Vietnam era. The collections and exhibits here showcase both permanent and rotating historical displays, including the Willow Run/Rosie the Riveter exhibit and the static aircraft displays both inside and outside of the museum. When visiting, check out the brand-new nose art on the B-25D aircraft now known as 'Rosie's Reply'! Find more information on Rosie's Reply in Warbird Digest.  
Visitors can book a seat on one of the museum's 5 historical aircraft for an experience of a lifetime! Find out what it's like to take a ride before booking your adventure: Airborne! Bomber Rides in the Yankee Lady 
The Yankee Air Museum is open Tuesday through Saturday 10 AM – 4 PM, and Sunday 11 AM – 4 M.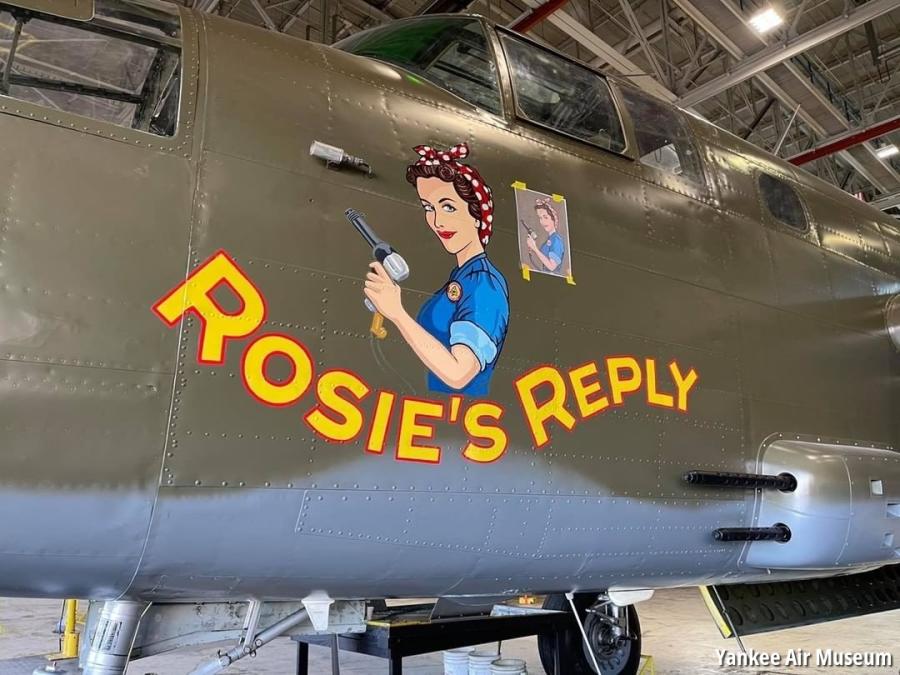 Explore a New Park  
For nature and animal lovers, the nature parks of Ypsilanti are certainly worth exploring! The easily accessible North Bay Park provides winding paths around and through Ford Lake. Look around and you'll see wildlife of all kinds to admire from a distance. Walkers and hikers will enjoy visiting North Hydro Park located near the Ford lake dam. Here, you can begin your journey on the Border-to-Border Trail, a non-motorized pathway connecting cities, parks, and destinations throughout Washtenaw County. 
Pick up a new hobby that will keep you outdoors this Spring! Purchase or borrow a bike, skateboard, or a pair of skates and visit the free Community Skate Park in Ypsilanti Township. Completed in 2020, this skater's paradise combines street-style skating and bowl skating features and is packed with bowls, rails, and ramps. Start off easy and build up to more challenging obstacles.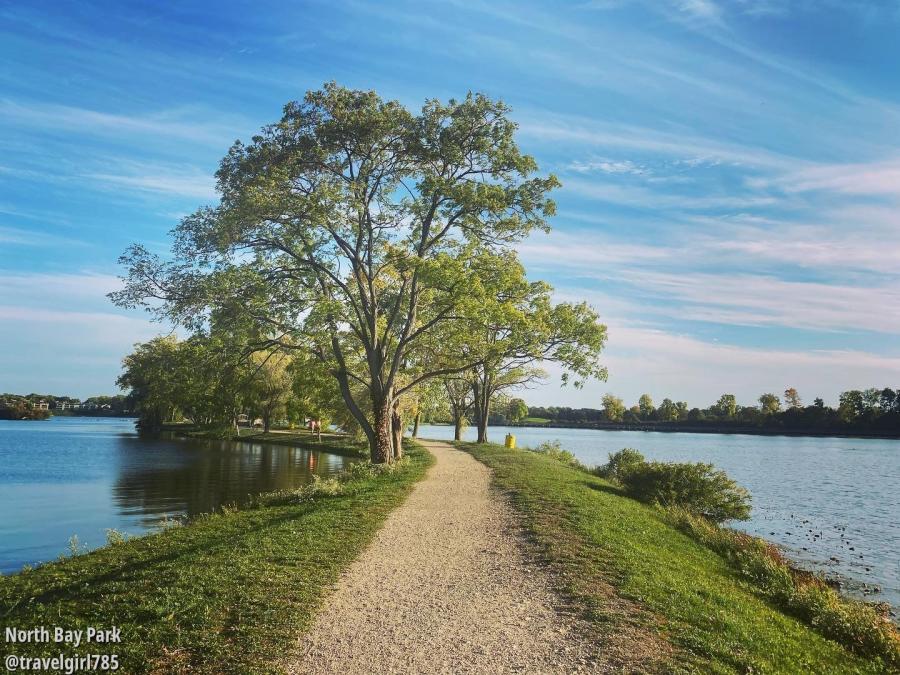 Virtual Fun for Everyone 
Staying home and wish to join in on the fun? Tune in online and catch virtual performances and entertainment of all kinds. Find online concerts from area musicians and local podcasts hosted by Grove Studios, and check out virtual performances and panel discussions from the Amplify Fellowship's Kickback Series, centered around supporting local artists and community organizations. Register for weekly drag shows and family-friendly storytime with Boylesque, donating portions of each show's proceeds to a local cause. Feeling artsy? Set up an online painting party or art class with Be Creative Studio and paint together with friends!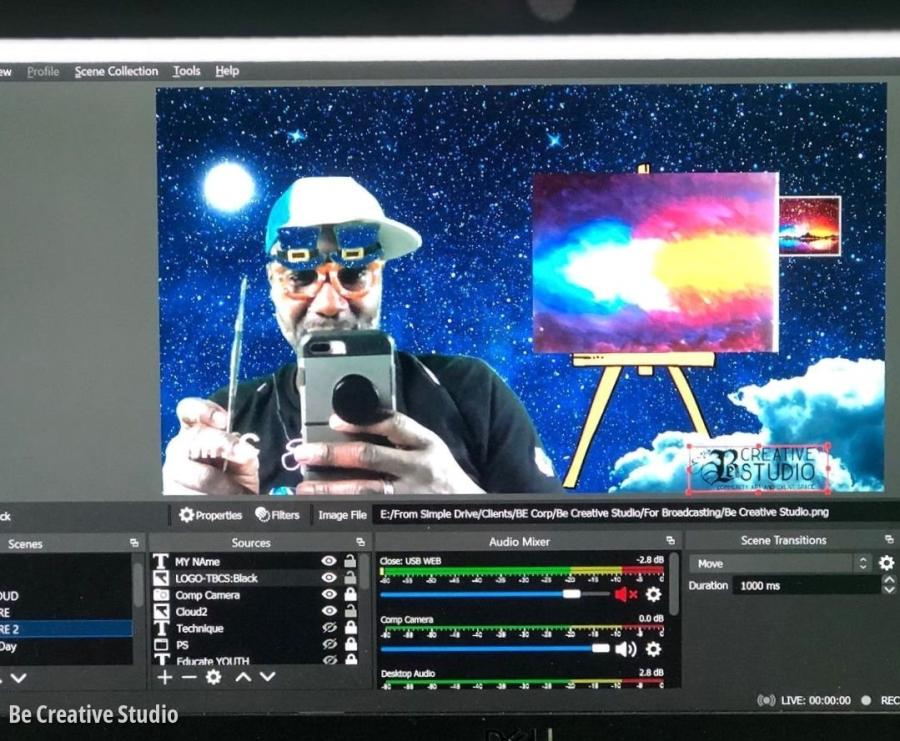 Which activities are you excited to take on? Share your adventures with us by tagging us on Social Media and using #YpsiReal. You could be featured in an upcoming blog!  
Like our content?
Get all of the latest Ypsilanti happenings delivered to your inbox. Subscribe to our monthly newsletter.
Follow Ypsi Real, @YpsiReal on social media. Instagram, Facebook, Twitter