These are uncommon times, but Ann Arbor is an uncommon place! As Michigan and the Ann Arbor area begins the process of reopening, there are many iconic Ann Arbor experiences that we can enjoy safely right now.
No matter how you choose to enjoy Ann Arbor, be sure to follow the requirements and recommendations of local and state health officials, the CDC, and your health care provider. All individuals are urged to continue to adhere to social distancing guidelines, practice frequent hand washing and use face coverings when in public.
Effective July 13:  Governor Gretchen Whitmer toughened the mask-wearing requirement for residents through a new executive order. All Michiganders must wear masks in public indoor and crowded outdoor spaces. Refusal to wear a face covering could be punishable with a misdemeanor charge and up to a $500 fine. Businesses will refuse entry or service to people who refuse to wear a face covering.
Arts & Culture 
Order Motawi Tiles online – Motawi Tileworks creates beautiful Art Nouveau tiles, including their latest Peony Collection. Motawi's gallery of handcrafted tiles has resumed normal business hours: Tuesday–Saturday from 10 a.m. to 5 p.m. and Sunday from 10 a.m. to 3 p.m.
Catch a show at The Ark, virtually – The iconic live music venue, The Ark, has created the "Family Room Series" to keep the music going until we can safely attend concerts again. 
 Type virtually on Literati Bookstore's famed typewriter – Now you can type a virtual note on the iconic typewriter, complete with sound effects, carriage returns and of course, no delete button! You can find the virtual typewriter on the homepage of Literati's website. The bookstore is temporarily closed to the public, but they are taking online orders and offering curbside pick up.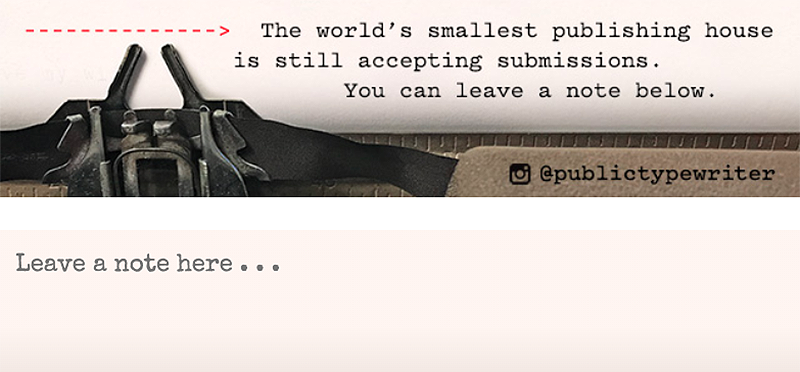 The University of Michigan 
Stock up on U-M fan gear from the M Den  –  The official retailer for the University of Michigan, the M Den has everything you need to show your Wolverine pride. They even have U-M branded masks and face covers. And currently, shipping in the U.S. is free! All M Den locations have now reopened. In addition, they are offering curbside pick up and contactless payment options.
Visit the Wave Field  – Located on U-M's North Campus, this sculpture, created from the earth, makes for great photos! The sculpture looks different as the light changes throughout the day.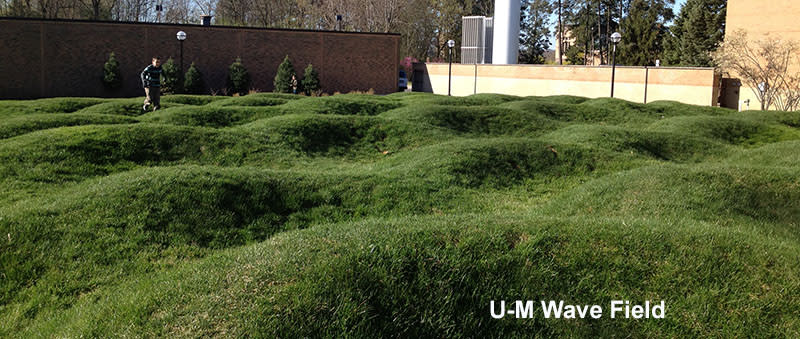 Golf the U-M Golf Course  – The unique course, overlooking the Big House, has reopened with additional precautions, safety measures and strict social distancing measures. Go golf Blue! 
The Food  
 Pick up a sandwich at Zingerman's Deli  – The traditional Rueben is what this Ann Arbor landmark is best known for, but Zingerman's Deli has dozens of delectable sandwiches available. Don't forget to add some classic Jewish sides or soup to your order. The Deli and the Next Door Cafe have reopened for dining and shopping, with curbside pick up and delivery options still available.
Order a Blimpyburger – An Ann Arbor institution for more than 60 years, Krazy Jim's Blimpyburger has its customizable burgers ready for curbside pickup and delivery. 
Grab some Hippie Hash from Fleetwood Diner – Known as the hippest diner in the hippest town, Fleetwood Diner has reopened and resumed their 24 hours a day, 7 days a week schedule. Now you don't have to just dream about those mouth-watering hash brown plates!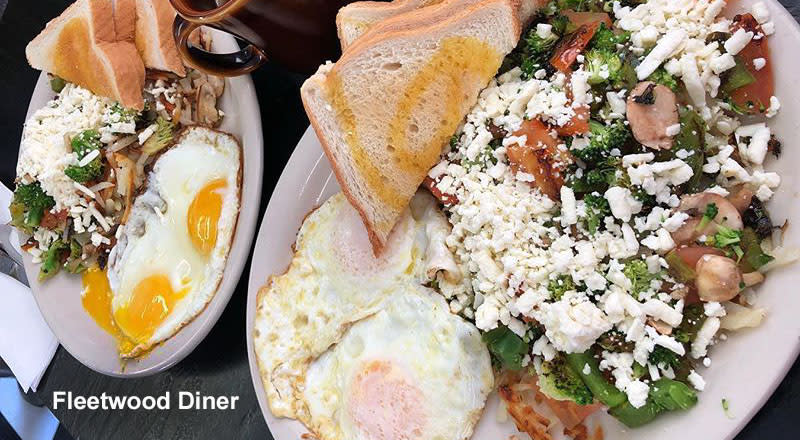 Effective July 1: Governor Whitmer signed an Executive Order closing indoor service at bars throughout most of lower Michigan. The governor's order applies to establishments with on-premises retailer liquor licenses. That means that most breweries, pubs and distilleries can stay open indoors. 
Shopping
Stroll Through Nickels Arcade – The historic covered shopping district, built in 1918, houses a wide variety of unique stores, including Mix, Van Boven Shoes and Comet Coffee. Please check with the individual stores to inquire about their hours and shopping policies. 
Find Your Style at Puffer Reds – Known as one of the area's finest shopping destinations for those seeking the latest in streetwear fashion of quality and style, Puffer Reds has you covered with hard-to-find premiere footwear and apparel. Puffer Reds is located in Downtown Ypsilanti and ready to prepare your order online or for curbside pickup.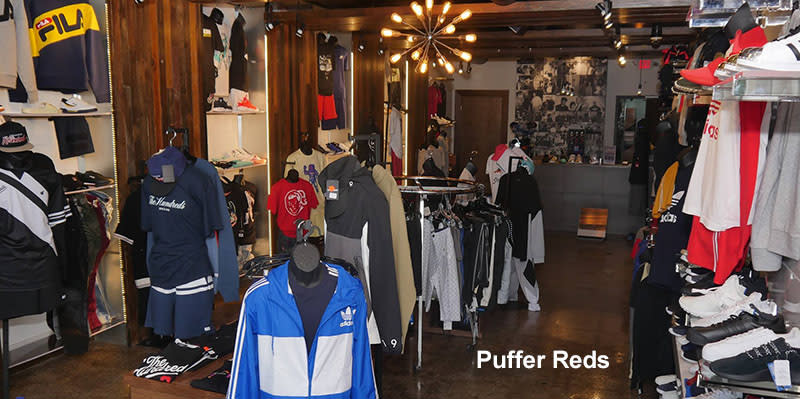 The Outdoors   
Hike the Border-to-Border Trail – With 40 miles of paved and unpaved trails, this pathway system connects cities and parks throughout Washtenaw County. 
Bike the Waterloo Recreation Area – The largest state park in the Lower Peninsula, Waterloo has 20,000 acres of scenic areas to explore. 
 Hike the trails at Matthaei or Nichols Arboretum – While the Botanical Gardens are closed, you can view the peonies virtually and the trails at the parks are open to visitors that observe social distance guidelines.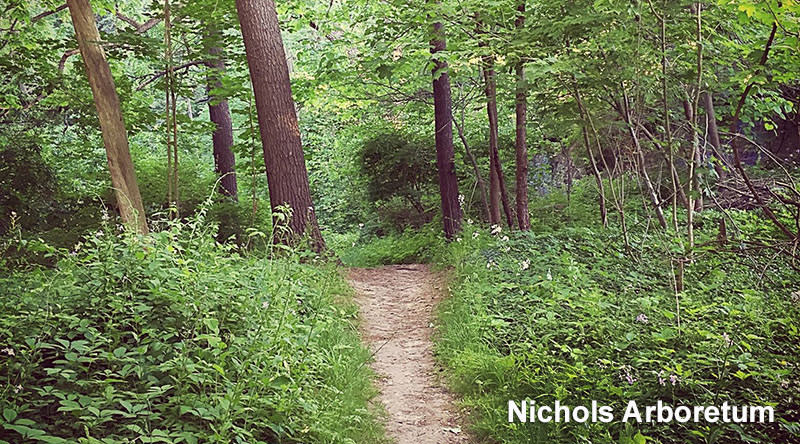 These are definitely uncommon times but Ann Arbor is an uncommon place, full of resilient, passionate people! We are putting out a call. What does Ann Arbor mean to you? Show us by posting photos or videos of all the places in Ann Arbor that you can't wait to get back to. Post using the hashtag #AlwaysA2. Let's spread the Ann Arbor love! Learn more about the #AlwaysA2 campaign. 

Once again we want to emphasize the importance of following the requirements and recommendations of local and state health officials, the CDC, and your health care provider. All individuals are urged to continue to adhere to social distancing guidelines, practice frequent hand washing, utilize face coverings when in public and be respectful of others.
Enjoy our content? Get all of the latest Ann Arbor happenings delivered right to your inbox. Subscribe to our monthly newsletter.