On any given week, finding fun and entertaining things to do in Ypsilanti is effortless, from live music and performing arts to food tastings and festivals. However, while hanging out at local favorite hot spots is on pause, check out how Ypsilanti businesses and organizations are continuously developing ways to connect the community and bring the fun to you! When searching for activities and entertainment during this time of social distancing, the Ypsilanti area has you covered.  
 
ARTS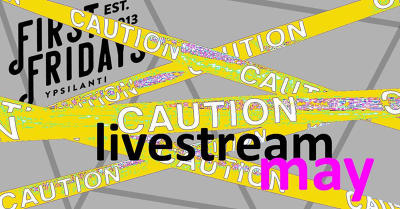 This April, First Fridays Ypsilanti kicked off their 2020 season by livestreaming and sharing live video links to several artists' performances on Facebook, allowing both viewers and artists to continue participating in the monthly arts and culture "walk". From cocktail creations to jewelry-making to live music, First Fridays includes it all in this collective experience found only in Ypsilanti! Stay tuned for more information on the next First Fridays event in May and join in the excitement!  
Perhaps now you're feeling inspired to get your art on?  Sign up for an online painting class with Be Creative Studio. You will need some supplies (listed in each event's description), access to Zoom, and you're ready to go! These guided art projects are available for the whole family as well as offering adult-only classes. Visit their Facebook page for a calendar of events and for more information. 

The Riverside Arts Center is currently running Present: An Online Exhibit, a free and unjuried ongoing exhibit inviting Ypsilantians who wish to display original artwork reflecting how they are currently staying creative. Take some time viewing and appreciating submissions from friends and neighbors!  Then, check out the RAC's FLY Creativity Toolkit, designed for all ages and for those looking for a daily dose of creative inspiration, or for those simply looking for some creative fun! 
  
MUSIC & NIGHTLIFE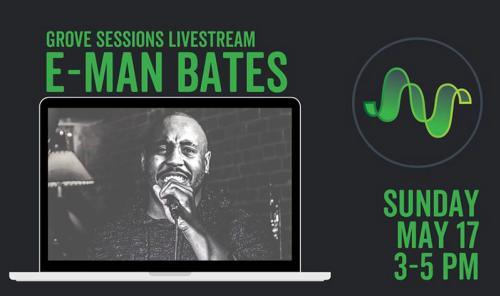 We are seriously missing Ypsi's impressive and incomparable live music scene. Luckily, we can still engage with artists and listen in on their suburb sounds online. Grove Studios launched Grove Sessions, live streaming favorite local musicians to Facebook Live for performances and interviews! Visit their Facebook page for a list of upcoming Grove Sessions and interviews.   
Kick back, relax, and listen in on the first Halcyon Sundaze of the season online! Usually a monthly DJ-spinning set on summer Sundays at Corner Brewery, you can catch the three-hour set of DJs spinning live online through Twitch. Listen to the latest Halcyon Sundaze here!
If you've been wanting to catch Ypsilanti's monthly live drag performances at the Tap Room, they've opened a seat for you! You can now attend a virtual performance every Friday night as the Boylesque cast brings the entertainment right to your living room. Dance along with the performers and experience a fun night out in the comfort of your own home, with a portion of all proceeds benefiting local organizations. Head to Boylesque's Facebook page for a schedule of events and for more announcements! 
 
WORKSHOPS & CLASSES
Zion Well is now offering live, virtual wellness classes through Zoom, as well as pre-recorded guided videos on mindfulness, meditation, and yoga, allowing you to work at your own pace with unlimited watching power, and with new videos uploaded weekly! Check out Zion Well's list of video and class options.
For all fly-fishing fans and those interested in learning more, tune into Schultz Outfitters' weekly live Zoom sessions. The Schultz team will participate in live events and workshops to keep connected with you. Learn tips and tricks and engage and ask the team your fly-fishing questions. Check out their current schedule here.

YpsiWrites has developed writing activities and resources online including journaling prompts and challenges, some specific to this time of social distancing. YpsiWrites has also launched virtual tutoring, allowing writing support for participants with trained consultants reviewing your writing with feedback provided, as well as having conversations about your writing – a great opportunity to brush up on those writing skills! 
Looking for some inspiration in the kitchen? Check out Ypsilanti-based cooking channel, Duke's Apocalypse Kitchen, providing cooking videos and recipes to create flavorful dishes from the miscellaneous items in your cupboards! Learn how to make dips, cocktails, jams, soups, and more through Duke's Apocalypse Kitchen! Available to stream on Facebook or Youtube.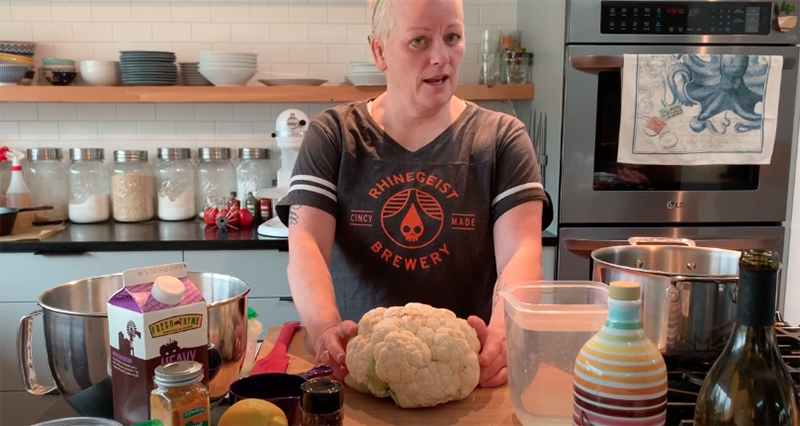 However you choose to engage with the Ypsilanti area during this time, we urge you to follow all requirements and recommendations from governmental and health officials, the CDC, and your healthcare providers. Let's work together to mitigate the COVID-19 outbreak. 
Like our contents? Get all of the latest Ypsilanti information delivered to your inbox. Subscribe to our email newsletter.