Destination Ann Arbor is ecstatic to partner with Erin Klema from The Epicurean Traveler this year! Erin will visit Ann Arbor and the surrounding area periodically in 2018 and 2019 and share with us some photos and blogs inspired by her visits. Follow along with us here, and also on social media with the hashtag #ErininA2. 
Check out her blog - Ann Arbor Weekend Getaway: Where Foodies and Art Lovers Need to Go. 
Here's a preview: 
"With its walkable downtown full of shopping, art, and dining suited for eclectic tastes, visitors can have an artsy and flavor-packed weekend getaway in Ann Arbor, Michigan.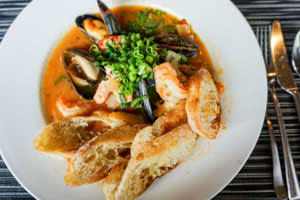 "I feel honored to partner with Destination Ann Arbor and the premier women's travel network Wanderful to share one of my favorite Michigan cities with you. This post is part of a year-long ambassadorship during which I'll bring you fresh content each month about Ann Arbor and its surrounding communities in Washtenaw County."
"Looking for a weekend getaway in the Midwest? Interested in street art or live music? Are you a total foodie? Then I say a trip to Ann Arbor, Michigan, is in order."
"Growing up nearby in the Detroit area, I always loved visiting Ann Arbor for day trips. Now that I've stayed in the city for a weekend getaway, I would urge metro Detroiters to consider Ann Arbor for an overnight stay or weekend getaway, too. There is probably much more to see and do than you realized. I know that was how I felt!"
"In the coming months, I'll dive deeper into where to stay, eat, and explore in Ann Arbor. For now, let's get started with how you can plan a relaxing, delicious, and art-filled weekend getaway in Ann Arbor."