Summer has finally arrived and we know the family is ready to be out and about this season! From soaking up the sun at the Ypsilanti parks or during outdoor events, to interacting with exhibits at local museums and self-guided tours, Ypsilanti has it all. We've put together a list of family-friendly activities to try this summer that will bring lots of fun for everyone!
 
Rolling Hills Water Park  
The Rolling Hills Water Park has opened for the summer and is ready to welcome you back. Float down the lazy river, visit the wave pool, take a trip down the water slides, or do it all! This family-friendly water park also offers fun for little ones providing an activity pool, kiddie slide and waterfall. Inner tubes and life jackets are available for rent, and the concession stand is now open with a limited menu. Bring your own chairs and enjoy the sun in grassy area surrounding the waterpark, as limited lounge chairs are available. This year, tickets must be reserved online. In person admission is not available. Visit the website for the latest updates and protocols before visiting! 
 
"Check Out" Library Happenings  
There's always something happening through the Ypsilanti District Library branches. YDL hosts weekly events like the Storytime Live- an online children's story reading, and the Outdoor Book Browse, a book sale taking place in the library plaza. Discover workshops and classes organized for all ages, plus more. Anyone can find some fun with YDL! Click here for a full calendar of upcoming library events.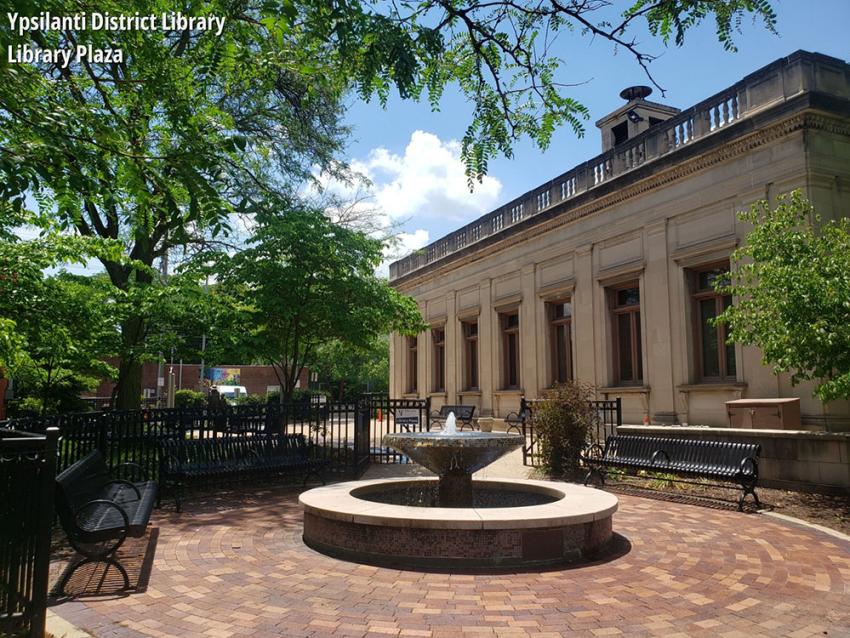 Lunch in the Park 
Pack homemade sandwiches or order takeout from your favorite Ypsi restaurants and head to one of the area's picturesque parks for a family lunch outdoors! Bring a blanket and set up at Riverside Park along the Huron River, Frog Island Park or Ford Lake Park in the open green, or at Prospect Park under the shade provided by surrounding trees. Click here to discover more Ypsilanti parks to find your next outdoor adventure!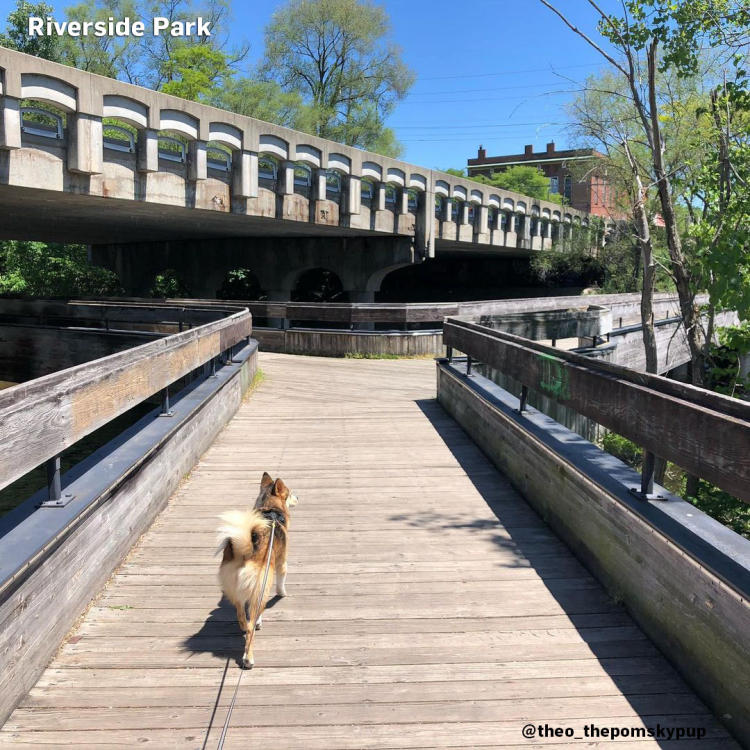 Make a Special Shopping Trip 
The specialty shops of Ypsilanti really cater to interests of all kinds and for all ages. Comic and board game lovers will find tons to browse through at Fun 4 All and Golden Rhino Games. Find thousands of novelty gifts that just about anyone would love at The Rocket, and visit the Thrift Depot to discover more toys and treasures together. For the readers in the family, search the online catalog offered by Black Stone Bookstore for the ABC Children's Group Best Books for young readers, including books youth ages from babies and toddlers to teen ages. These are just a few of the unique shops Ypsilanti is home to. Check out more shopping here.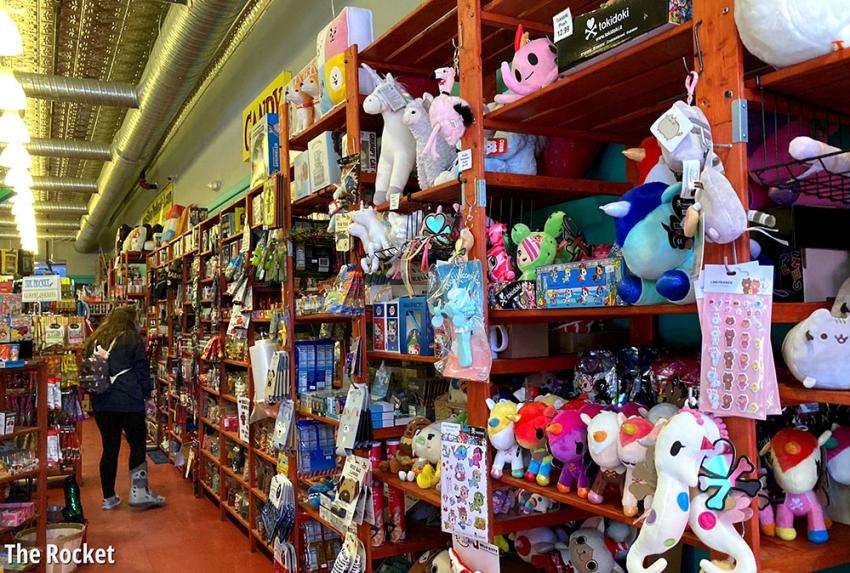 Create a Fairy Garden  
Not only does Unicorn Feed & Supply carry collections of stickers, unicorn and mermaid presents, LGBTQ+ pride gifts, and fabulous glitter accessories, the shop also carries wide variety of fairy garden supplies! Pick your pieces out together to take home and customize your garden or space of choice. Follow a theme, or create a hodge-podge style fairy garden- the kiddos (and fairies) will love the new addition!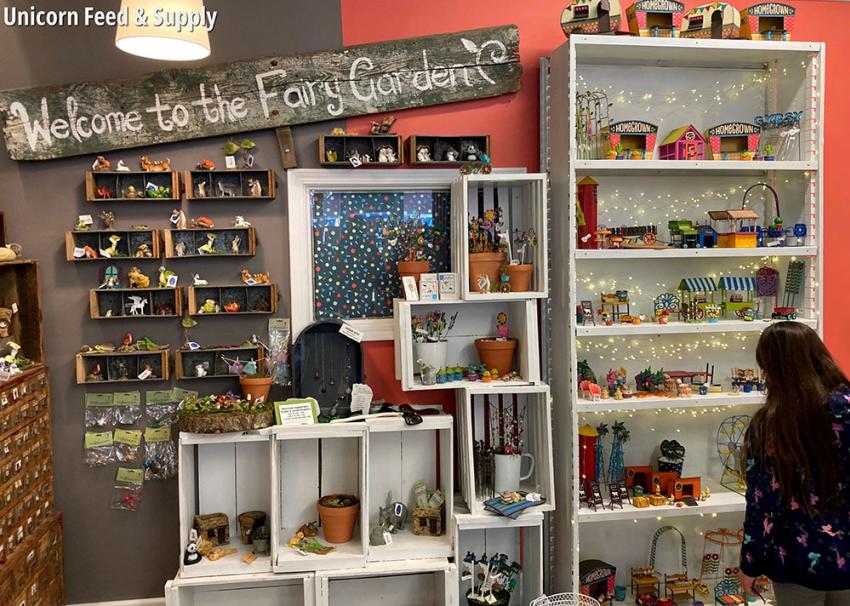 Make-Your-Own Pizza Kits  
Did you know Aubree's offers pizza kits to make and bake at home? These kits come with everything a pizza lover needs to create that classic Aubree's taste, all while having fun cooking in a new way with the family! Work together or create individual pies and eat together. This is a sure way for everyone to have a good time and to enjoy a satisfying meal.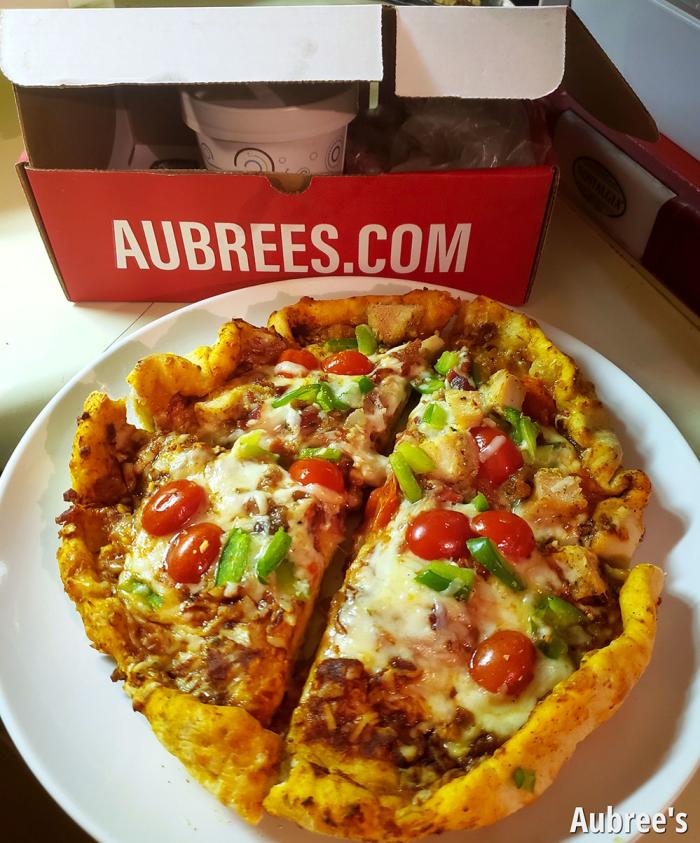 Putterz Mini-Golf & Batting Cages 
Find outdoor adventure at Putterz! Play one or all three courses of mini-golf offered, totaling 54 holes. Each 18-hole course winds around colorful animal and themed statues and easy-going putting obstacles. Visit the batting cages and test out your swing after playing the course!  Putterz offers fun for the whole family and will bring out your inner-child at heart.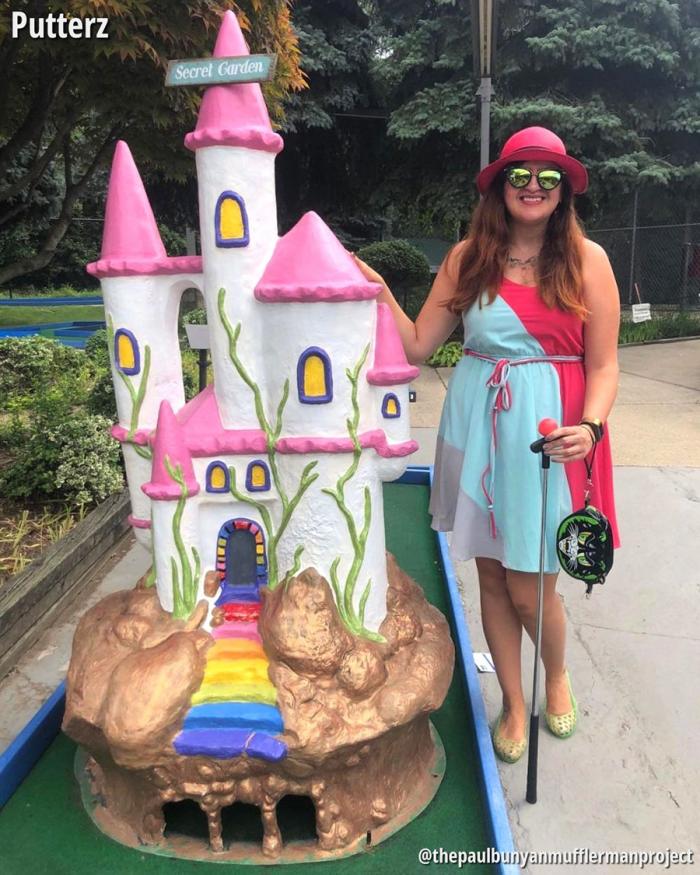 Explore Aviation History 
Both early learners, history buffs, and everyone in between will discover something new at the Yankee Air Museum. This Museum is filled with tons of history and interactive displays that all ages will enjoy. Many displays are designed to touch, feel, and interact with some of the most amazing aircraft throughout aviation history. See aircraft collections and rotating exhibits, explore five simple machines used in aviation, and attend special event days for more museum fun!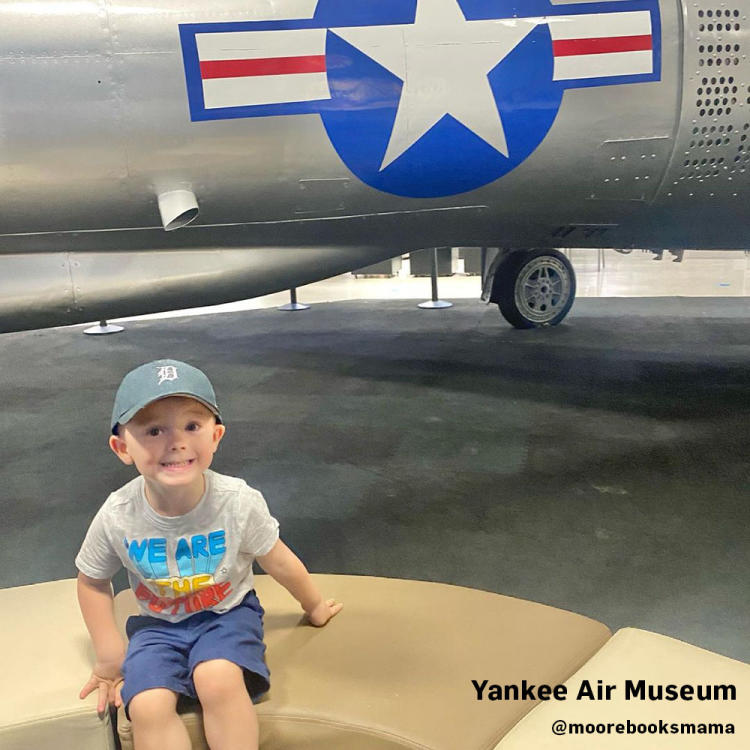 Public Art & Writing Tour  
Explore Ypsilanti through art and writing with YpsiWrites by participating in the newly-launched, self-guided public art and writing tour, in partnership with the University of Michigan Museum of Art (UMMA). These tours will take you on an adventure through Ypsilanti, with each stop highlighting a specific piece of art, including colorful and inspiring murals, sculptures, drawings, architecture and found art. Spend time responding to writing prompts included with your tour packet. Click here to learn more about the tour and to print your writing prompts and guide packets.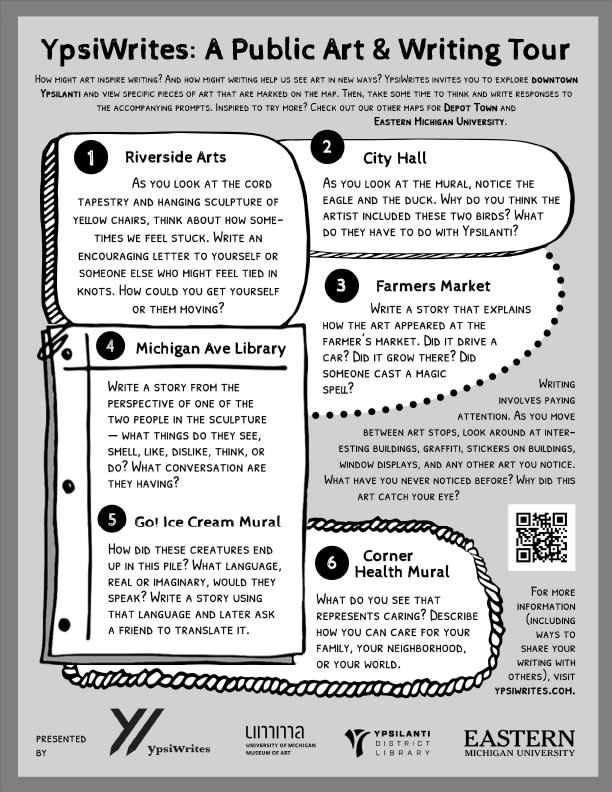 Stroll Through the Saturday Markets 
Start your Saturday mornings at the Ypsilanti Farmers Market in Depot Town, then head to Downtown Ypsilanti to walk through the Ypsi Pop-up Market on the pedestrian-only North Washington Street. Vendors rotate weekly, so each Saturday will be a fun new shopping experience downtown. Catch pop-up events and more while out and about on your Saturdays! Check out our Ypsilanti events calendar here. 

Visit the Michigan Firehouse Museum
With over 26,000 square feet of museum space filled with educational treasures, including the original 1898 Ypsilanti Firehouse, the Michigan Firehouse Museum has recently reopened with new, modern and multilevel exhibit displays. Children will love the hands-on approach to learning about firetruck history along with other interactive exhibits, and folks of all ages will love this new museum experience, whether returning again or visiting for the first time!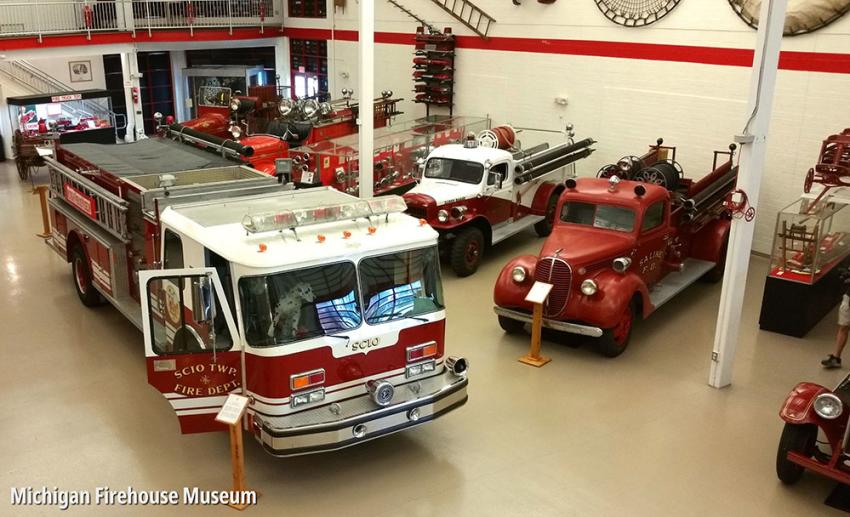 We want to see how you enjoy family fun around Ypsilanti! Tag us at @YpsiReal and use #YpsiReal when posting your photos around town on social media! Did we miss your favorite family-friendly activity? Share with us in the comments below! 
Like our Content?
Get all of the latest Ypsilanti happenings delivered to your inbox. Subscribe to our monthly newsletter.
Follow Ypsi Real, @YpsiReal on social media. Instagram, Facebook, Twitter