Light the luminaries, dress in costume, celebrate, spread smiles, and share your Ann Arbor love!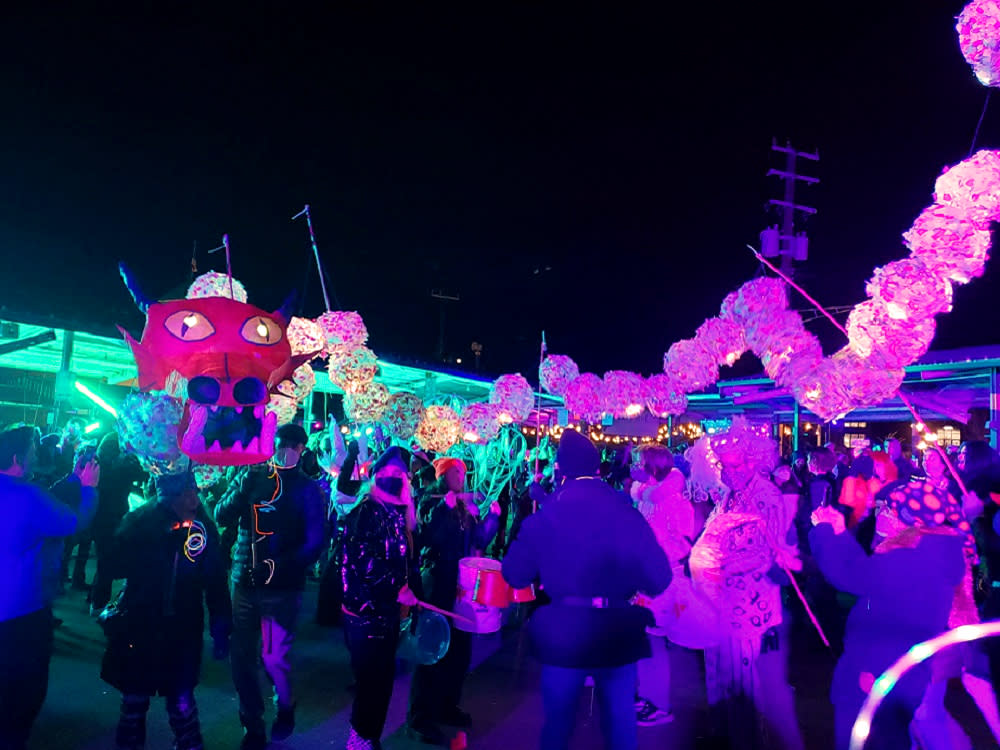 FoolMoon returns to downtown Ann Arbor for an evening of foolish fun. Residents, visitors, and everyone of all ages are invited to come together and share experiences during this community-created, artful celebration. 
 
WHAT TO KNOW: 
Attend FoolMoon on Friday, April 7 from 7- 10 PM at the Ann Arbor Farmers Market in Kerrytown. This year's theme: U.F.O.s - Unidentified Foolish Objects will bring out-of-this-world art installations, live performances, a FoolMoon dance party, luminary processions, and more de-LIGHT-fool surprises.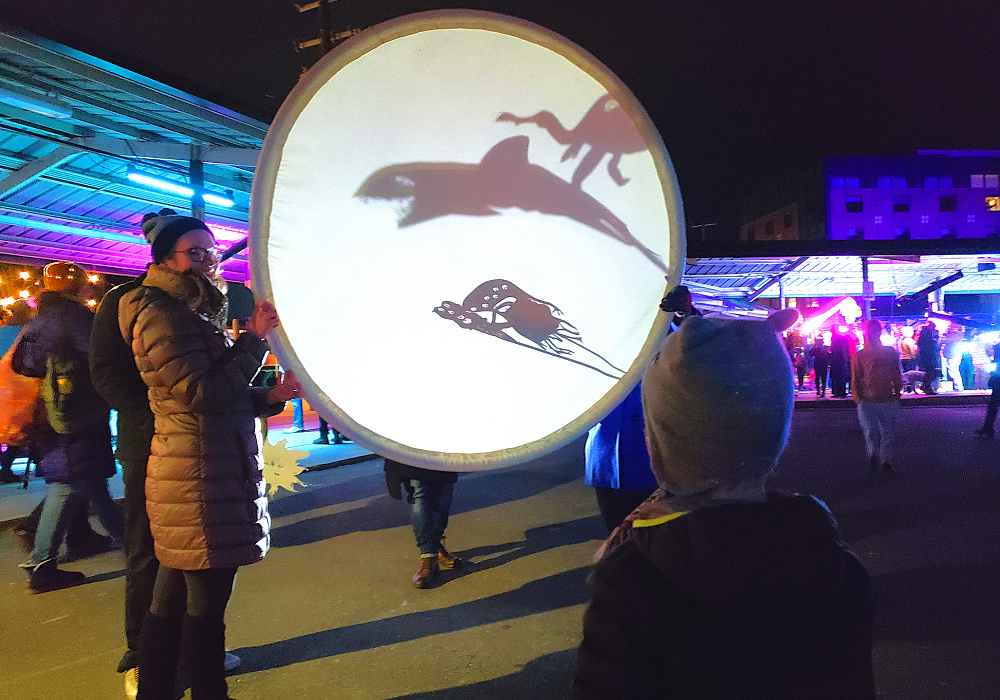 GETTING STARTED: 
You are invited to create your own magic at free art-making community workshops for FoolMoon! Out of this world creatures, celestial places, and alien art are a few ideas to start.  
COMMUNITY LUMINARY WORKSHOPS:  
All ages and abilities are welcome, though younger participants will need adult assistance. All workshops are free and open to the public. Click on the listing for more information:  
Community Luminary Workshops | March 12, 19, 26 & April 2 | 12:00 – 4:00 PM 
Intergalactic Garden Community Build | March 11 & 18 | 12:00 – 3:00 PM 
Caped Crusaders: Glow Edition | March 19 | 2:00 – 3:00 PM  
GLOW Fringe Necklace | March 28 | 1:00 – 2:00 PM 
GLOW in the Dark Halo Headband Workshop  | April 1 | 3:00 – 4:00 PM  
GLOWing Dinos | April 7 | 5:00 – 6:00 PM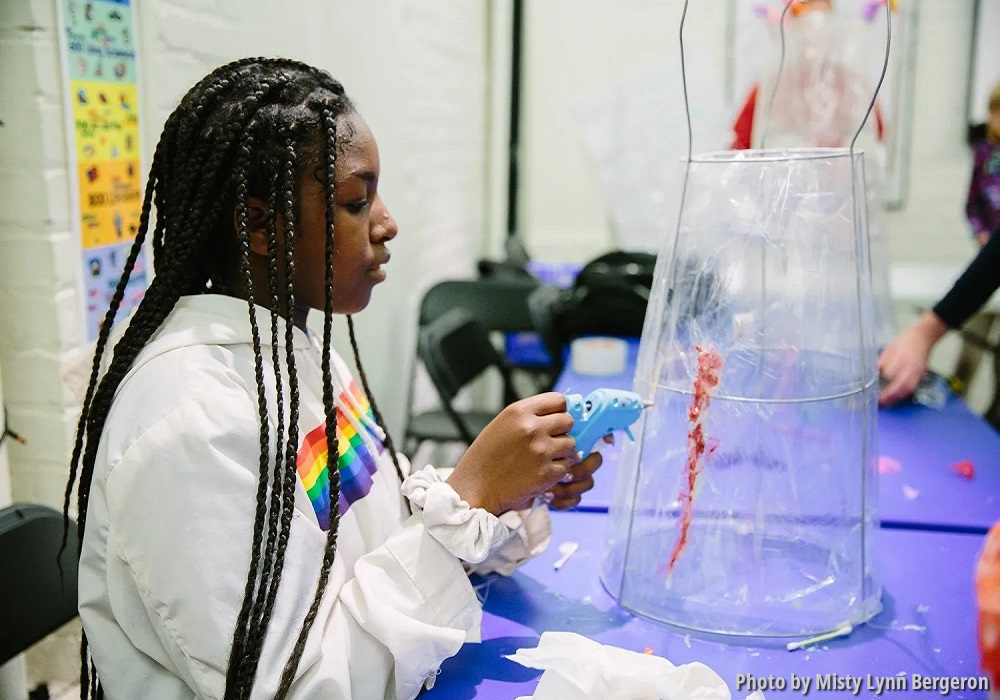 COSTUMES & ARTFUL INSPIRATION:   
Already thinking of costume ideas? You don't have to spend a lot! Find everyday household items and create a new piece of wearable art. Use your imagination to best express yourself. Click here for costume tips, and tricks.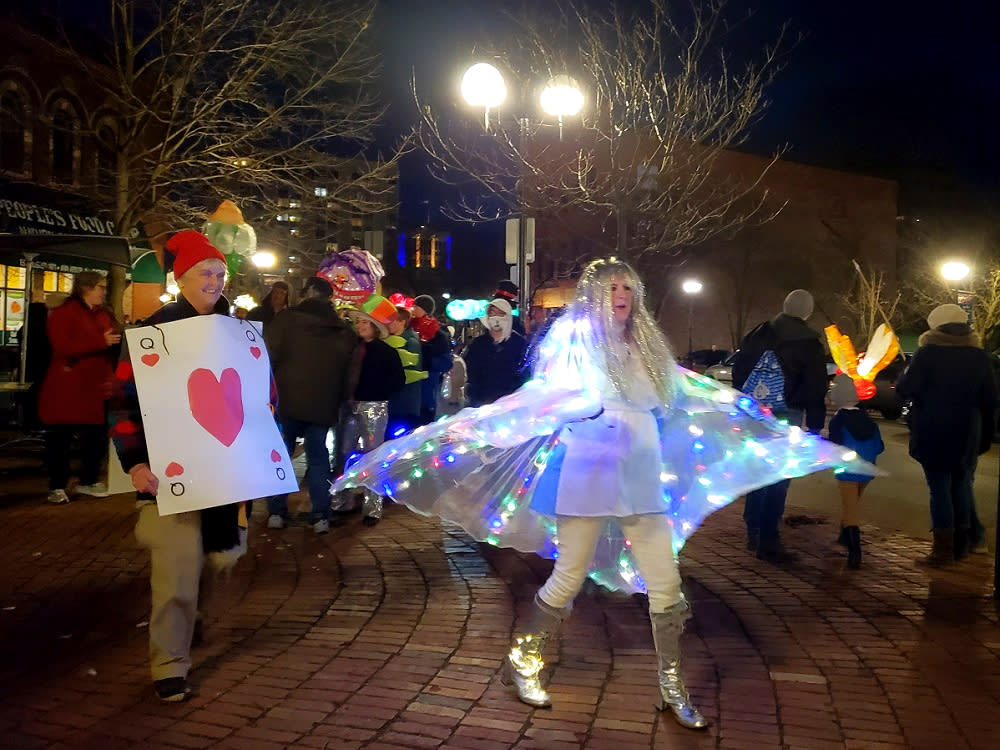 View last year's FoolMoon photos for more luminaries and costume inspiration. Browse the gallery here. 

THE ART TELLS A STORY: 
Take time to learn about the talented artists and performers and their curated installations of cosmic proportions, specifically designed for FoolMoon. You'll discover art all over Ann Arbor by community creatives and youth artists that ties into this year's theme. Click here to learn about the 2023 artists and performers.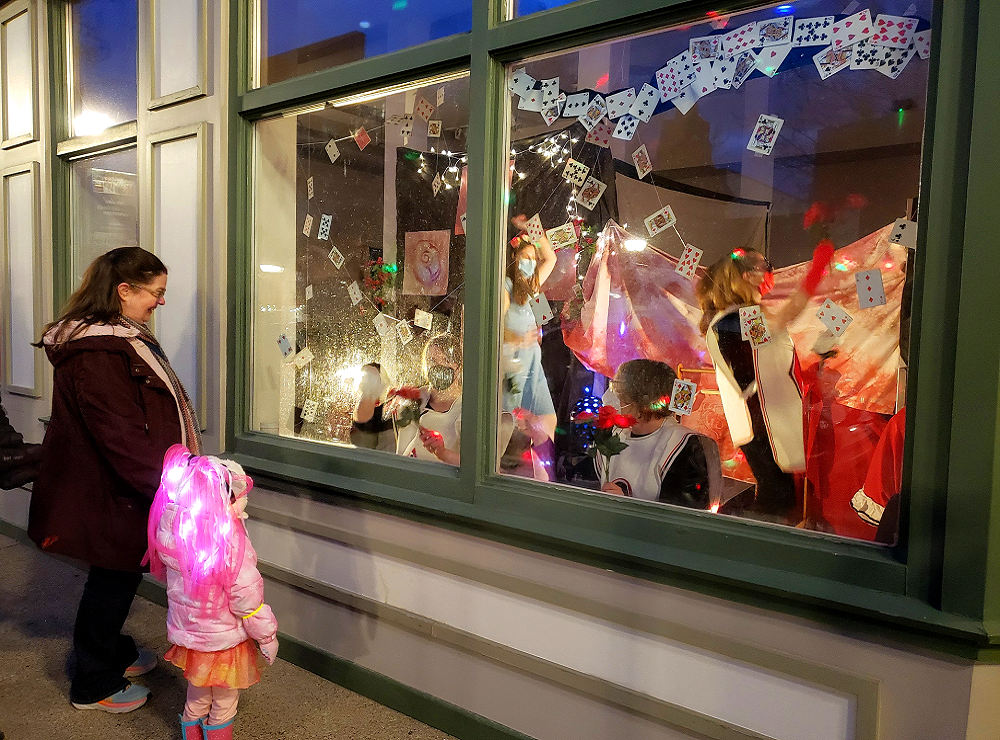 Read about community partners who believe in the magic of FoolMoon, including arts organizations, businesses, and universities.  This year, the Ann Arbor District Library has been announced as the lead community partner and co-producer. Learn about the community partners here.


OUT OF TOWN VISITORS: 
FoolMoon brings folks from all over to the heart of Ann Arbor, and we encourage visitors to stay for the weekend. Browse nearby hotel promotions and create an exciting adventure. Here are a few ideas for weekend fun: 
Dine out: Decide where to eat before and after the event at award-winning restaurants while visiting this dining destination. Browse restaurants here.  
Visit a museum: Spend a day at the Ann Arbor Hands-On Museum or U-M Museum of Natural History. Explore further and visit the Michigan Firehouse Museum in Ypsilanti. 
Things to do: Plan after-hours fun at Pinball Petes arcade, underground bars, lively night clubs, and other area nightlife hotspots.   
Admire artwork: Take a free self-guided tour of Ann Arbor's vibrant arts scene showcasing colorful murals, sculptures, and more public art. Click here for 10 must-visit murals in Ann Arbor. 


LIKE OUR CONTENT?
Get all of the latest Ann Arbor happenings delivered to your inbox. Subscribe to our monthly newsletter.
Follow Destination Ann Arbor, @AnnArbor on social media. TikTok, Instagram, Facebook, Twitter