This article is from 2016, but still has some great ideas for ways to experience Chelsea! For updated event dates, click HERE.
One of the best ways to enjoy winter in Michigan is by planning a post-holiday, relaxing getaway to Chelsea. This picturesque community just west of Ann Arbor is a resplendent mid-winter escape, complete with renowned restaurants, award-winning theatre, and downtown shopping. Take a weekend to unwind and unplug while doing something 'else' in Chelsea.
Kick-off your first night in Chelsea with some mouthwatering comfort food at Smokehouse 52. This amazing barbecue is pit-smoked on site with a signature rub. Try the burnt ends and cornbread made using Chelsea's own Jiffy MIX and you'll happily slip into a food-induced state of bliss for the remainder of the evening. After dinner, stroll over to Zou Zou's Café for acoustic live music and a hot beverage if you want to keep things chill. Alternatively, grab a barstool at Cleary's Pub for a night cap and great conversation with some of Chelsea's most knowledgeable residents.
Day two starts with fresh donuts and coffee at the amazing Chelsea Bakery. Afterward, stroll along Main Street, admiring the outdoor sculptures and historical plaques throughout the town. Be sure to stop in the local boutiques and galleries for some great shopping — and a nice reprieve from the brisk winter air.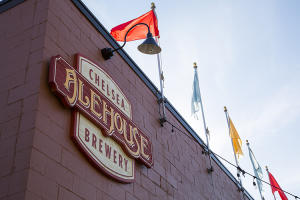 As you make your way toward the north side of town, you'll arrive at the Clocktower Commons, just in time for lunch at the Chelsea Alehouse. Feast on house-made appetizers, sandwiches and more while enjoying a pint of craft beer. Start with an order of warm spinach-artichoke dip to chase any chills away.
After lunch, learn more about historic Chelsea at the Chelsea Historical Museum located at the Historic Boyd House. The museum, which was recently renovated, features five exhibit rooms and a 1911 Flanders motorcycle.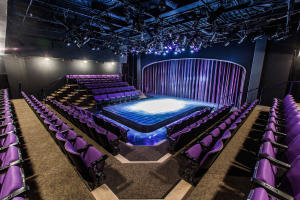 Day two concludes with a memorable night out at the Purple Rose Theatre and dinner at The Common Grill. The Purple Rose Theatre, which recently celebrated its 25th anniversary, was founded by Emmy-award winning actor and Chelsea native, Jeff Daniels. This intimate performance space is home to world-class, original American theatre. Evening performances begin at 8 p.m., making dinner at The Common Grill the perfect co-star.
The Common Grill features inspired meals from the creative mind of owner and executive chef Craig Common, a James Beard 'Best Chefs in America' semi-finalist. For almost three decades, the restaurant has been earning critical praise from publications such as Gourmet and Bon Appetit. It was also heralded as one of Detroit's top 10 restaurants by Zagat. Insider recommendation: enjoy dinner before the play, and then return to The Common Grill after the actors' final bow for a night cap, dessert, and conversation!
Are you ready to plan your relaxing, refreshing winter getaway in Chelsea, Michigan? Request your copy of the Ann Arbor Area Visitors Guide and be sure to share your travel photos of Chelsea with us with the hashtag #ChelseaMI.