Did you wait too long to do your holiday shopping this year? Don't despair - you've got ample opportunity to find the perfect gifts at the independently-owned businesses of Downtown Ypsilanti. No matter who you're looking to surprise this season, you're sure to find a treasure when you visit any of these downtown gems.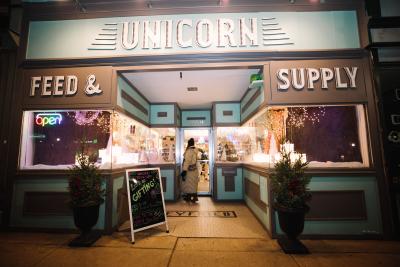 Visit Unicorn Feed & Supply (114 W. Michigan) for the funkiest and most eclectic ornament collection in town. Head straight for the back of the store and behold an entire wall of brightly painted, glittery, and bejeweled ornaments certain to strike your fancy. You'll find rainbow roller skates, wild creatures galore, a shining bowl of ramen noodle soup, a sparkly cake, and even an ornament that is just a stick of butter! At Unicorn Feed & Supply, there is certainly an ornament fit for even the most unique of personalities.
For an introspective holiday gift, choose one of the beautiful tarot decks available at Evenstar's Chalice (36 N. Huron) to see what the future may hold. Create a peaceful environment to welcome the new year with a cleansing sage smudge stick, or soothe the senses with a fragrant incense or candle.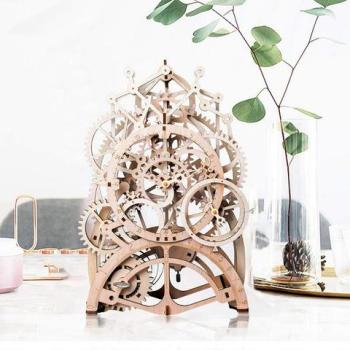 TinkerTech maker space (216 W. Michigan) offers knowledge and creativity combined with their DIY project kits. Kids and grownups alike will love building their own Curiosity rover from laser-cut wood, wiring up an electronic metal detector, or constructing a mechanical wooden clock. Classes are also available for individual tools like the 3-D printer, laser cutter, and sewing machine, or to learn how to use Arduino computer kits to build your dreams.
Appeal to the nature-lover with a captivating crystal specimen or ancient fossil from World of Rocks (32 N. Huron). Specimens created within the Earth are truly unique, and the friendly staff at World of Rocks will be happy to teach you about the geological history within each one. You can also choose a stunning piece of jewelry containing a mineral, fossil, or crystal, or design your own one-of-a-kind piece.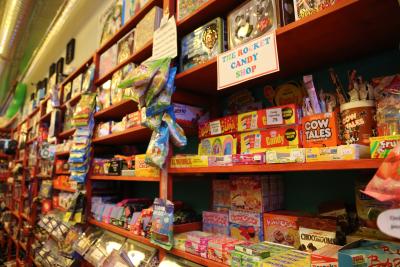 Nothing says love like a sack full of candy, and there is no better place in town to stock up on sweets and treats than The Rocket (122 W. Michigan). Visit their bulk candy section for a pick-and-mix - choose chocolate-covered gummy bears, sugary fruit slices, rainbow-colored gumballs and more, or select from modern, classic, and unusual candies and sodas to make for a truly sweet holiday. 
The music lover in your life will be delighted by a stack of original vintage records from A2 Vintage (109 W. Michigan). Flip through hundreds of records and build a custom selection for the audiophile in your life - and be sure to take the expert suggestions on offer! Don't miss the selection of vintage denim and concert t-shirts as well.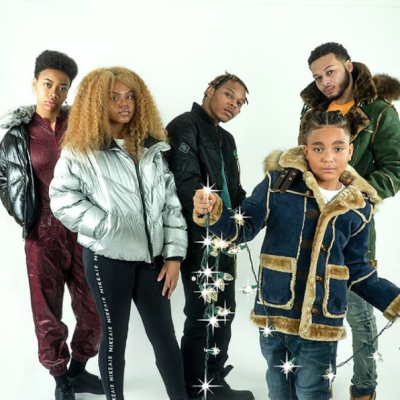 Help your loved one step out in style with a new pair of kicks or a shiny metallic puffer jacket from Puffer Reds (113 W. Michigan), an Ypsi style staple since 1979. With a selection featuring all the top athletic and streetwear brands for adults and kids as well as some rare finds and exclusive releases, a gift from Puffer Reds will do double duty in cementing your cool factor and supporting a family-run local fashion institution.
If you're headed to a holiday party without a gift for your host, stop into Go! Ice Cream (10 N. Washington) for a to-go pint or two of their stupendously flavorful in-house made ice cream. A timeless standby is the rich Sweet Browned Butter, and the shop always has a rotating menu featuring seasonal flavors made with local ingredients, like Michigan Strawberry, spiced Chai Ice Cream, and the richest Chocolate Sorbet you're ever likely to taste. Top off your order with a dozen fresh-baked chocolate chip cookies and you'll be the talk of the party. 
Visit the ModelCave Hobby Shop (103 W. Michigan), Ypsi's one-stop-shop for all of your model-building needs. The ModelCave has an enormous selection of model kits and accessories, from classic cars like a bright yellow 1969 Mustang, to ancient buildings like the Colosseum of Rome, as well as ships, airplanes, trains, and vehicles galore. You can also find models of pop culture characters and vehicles, as well as all the paints and model-building supplies you could ever wish for. 
For those with a fitness resolution this coming year, or those continuing their running journey, step into the Ypsilanti Running Company (126 W. Michigan) and stock up on brand name footwear, socks, apparel, and more. If you're not sure exactly what to pick, grab a one-size-fits-all Ypsilanti Running Company gift card and your loved one can make their own selection.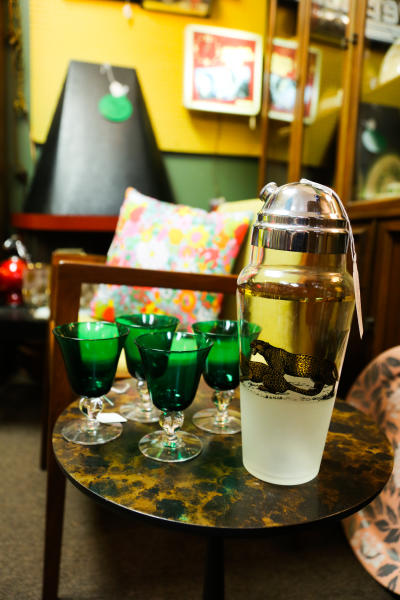 Salt City Antiques (115 W. Michigan) is known for its stunning collection of mid-century furniture, but, for a quick gift, look for the vintage bar and glassware certain to stand out. Your giftee will feel like they've just stepped into a classic film as they sip a beverage from a gilded tumbler with matching martini shaker and vintage swizzle sticks. 
For those needing to wind down and relax after the hustle and bustle of the holiday season, Twisted Things (40 N. Huron) offers an organic apothecary featuring organic handmade bath and body products and over 200 organic, ethically sourced herbs from around the world. Choose a soothing bergamot vanilla salve or a brightly colored, effervescent bath bomb and share the gift of calm with your friends and family.
For the fervent reader in your life, choose a gift from Black Stone Bookstore (214 W. Michigan), an independent bookseller specializing in African American books and culture. Select a book about African culture, urban fiction, poetry, Black and African American history, and more. You can also choose from gifts of art and music, natural beauty and personal care products, or select from Black Stone's assortment of books for young readers. 
Visit Ypsilantique (56 N. Huron), a tiny shop with a big impact, and find a unique treasure from the past. Choose from vintage holiday trinkets and small item antique gifts, as well as vintage coats, dresses, clothing and accessories of all sorts sure to spice up anyone's winter wardrobe.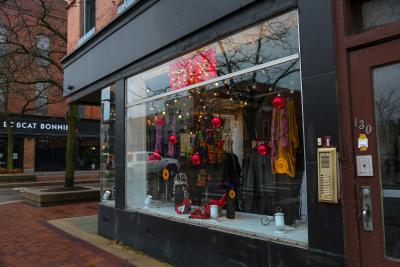 For the artist in your life, visit MIX (130 W. Michigan) for a curated selection of statement jewelry and designer artwear. From colorful patchwork robes to woven necklaces and patterned tunics, you'll find rack after rack of artist-chic at MIX.
For the person who has it all, give the gift of self-care with a gift certificate to Massage Mechanics (7 South Washington). They can choose from a variety of therapeutic and relaxation massage treatments including hot stone and Thai massage, or they can receive an insightful tarot reading or intention setting, designed to focus the mind and energy.
Spread the love this holiday season - shop small and local to support the businesses and people of vibrant Downtown Ypsilanti. For more local shops in Ypsilanti, click here.