If you haven't visited Ypsilanti lately, you may notice exciting new updates and new small businesses popping up around town! From retail shops and visual arts to new dining options, you can find something new on your next venture. We've put together a list of what's new around the Ypsilanti area for you to check out!    
Blazin' Burgerz  
2593 Ellsworth Rd. 
Ypsilanti's newest locally owned burger joint, Blazin' Burgerz, is now open with late evening hours so you can get your burger fix. Blazin' Burgerz serves 100% halal meals and uses fresh ingredients to create tasty gourmet burgers and other specialties like their Blazin' Bowls, plus a selection of flavorful fries and side dishes. Can't decide what to order first? We recommend the Shroom Burger, a meatless option topped with garlic sauce, or the Chicken Tender Blazin' Bowl served on a bed of mac and cheese, grilled onions, pickles and spicy mayo. Your hunger will be satisfied with any menu selection!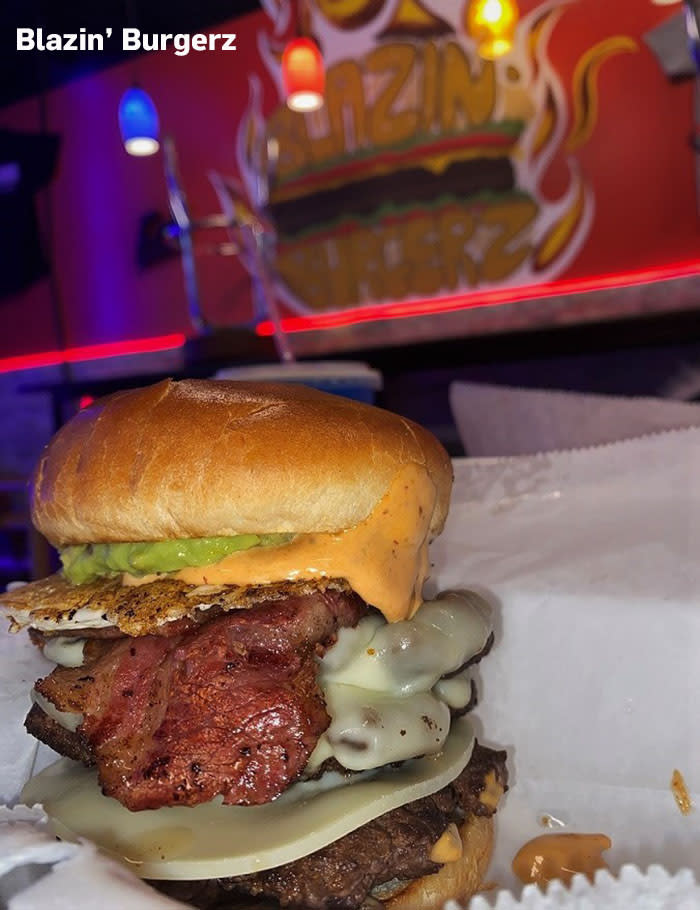 Stardust Ypsi  
224 ½ W. Michigan Ave. 
Welcome to Stardust, Ypsilanti's galactic gift shop located in the heart of Downtown Ypsilanti. Stardust is an art gallery and gift shop whose mission is to provide a safe, universal creative space to highlight and launch artists in the Ypsilanti area and beyond. Upon walking in, you'll notice the colorful planets floating above as you become immersed with artwork of all kinds! Shop original pieces and handmade goods including paintings, jewelry and accessories, bath and body products, and much more. You won't leave empty-handed!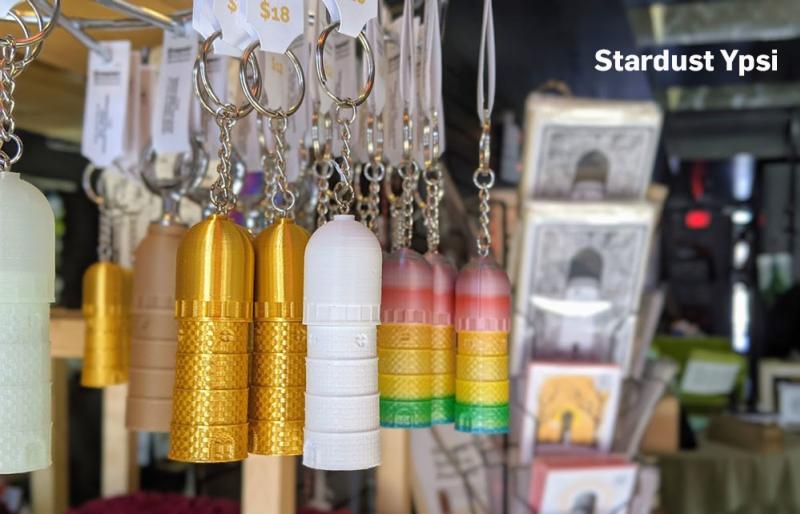 Gora's Grill  
533 W. Cross St. 
Gora's Grill is a quick-service diner offering an all vegetarian and mostly vegan menu. Choose from bowls, wraps, and burgers with proteins added like the grilled chik'n (seitan), or coconut chana, a South Indian inspired favorite to name a few. Load up on toppings and tasty sides to complement your meal. Don't forget to try their specialty sauces- Gora's Got-m Sauce is a signature TexMex inspired masterpiece, and cilantro fans can try the Cilantro Aioli, and plenty of delicious options to choose from! This diner is owned by local non-profit, The Harmony Collective.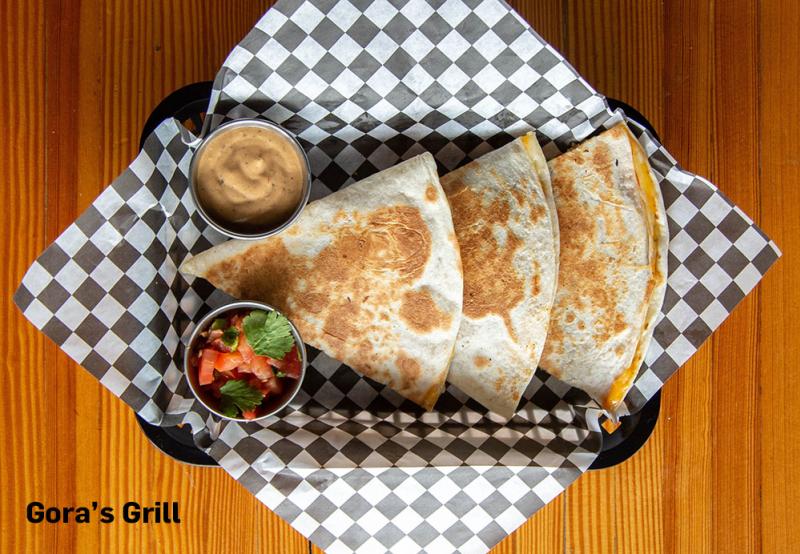 Stone & Spoon  
110 W. Michigan Ave. 
Find locally-grown plants, cookbooks, and specially crafted kitchenware at Stone & Spoon. This charming retail shop carries home and garden goods to inspire cozy living. Shoppers can feel the coziness when visiting the store downtown. Stone & Spoon takes pride in carrying products from small businesses, artists, and makers from the area. The shop offers many options to help give you a comfortable shopping experience. From private shopping appointments to video calls, the team is ready to help!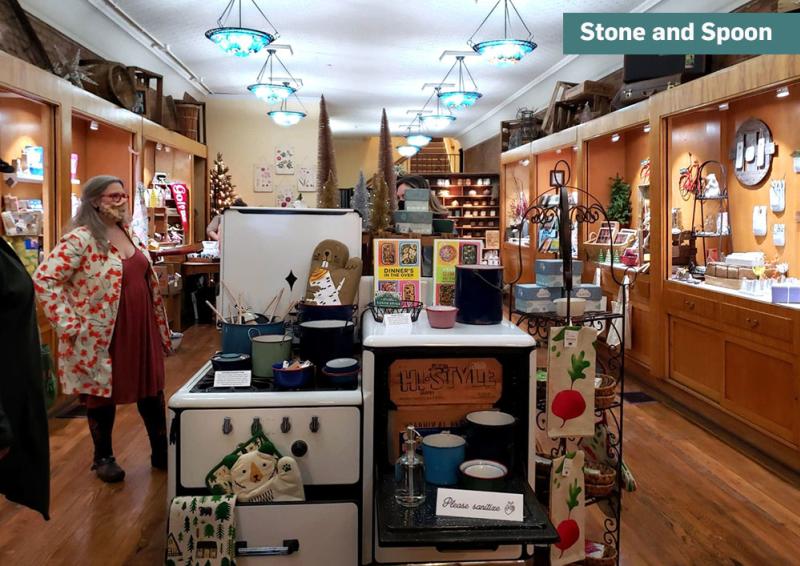 Frog Island Park; B2B Trail + Lights
699 Rice St.  
Stroll along the Huron River on the newly repaved and expanded Border to Border Trail through Frog Island Park. Located in Depot Town, the park is easily accessible with free parking and pathways leading to and from Cross Street and Riverside Park. For the early morning or evening trail-goers, new lights have been installed along the expanded trail for your enjoyment and safety. Check out this B2B Trail map highlighting suggested parking and access points in the Ypsilanti area.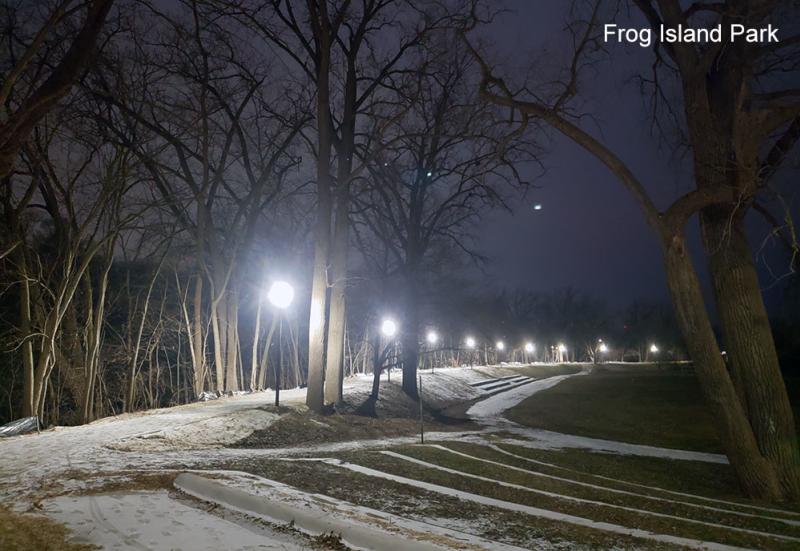 One DNA 
216 W. Michigan Ave.  
Find exclusive collections and fashionable pieces when shopping at One DNA. This gender-neutral apparel and goods store carries eco-conscious and fashion-forward items to add to your stylish wardrobe. Known for breaking boundaries between womenswear and menswear, the brand has been featured in Highsnobiety, among other fashion publications that describe One DNA as leading the unisex trend. Shop these collections online or visit in-store in Downtown Ypsilanti.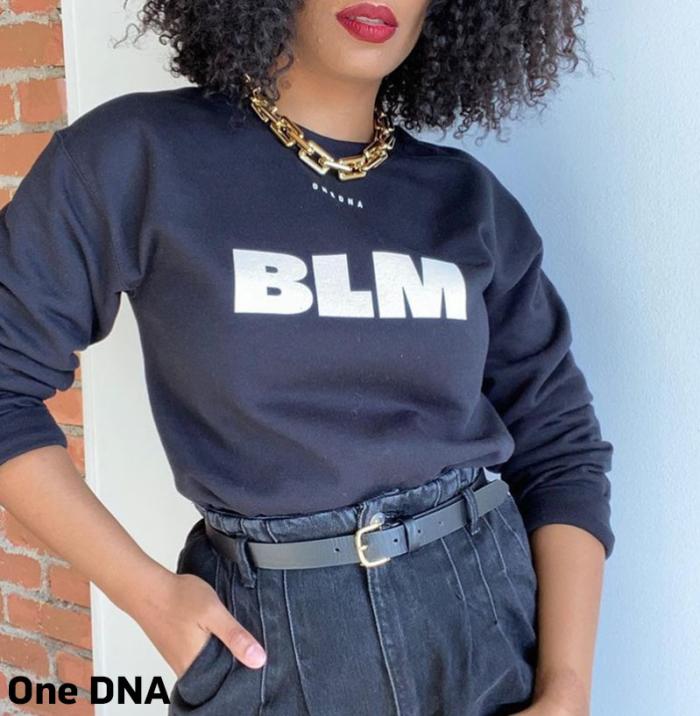 The Bomber Restaurant Mural  
306 E. Michigan Ave. 
You may notice some new additions when dining in or ordering carryout at one of Ypsilanti's staple diners, The Bomber. Recently reopening for breakfast and lunch hours, The Bomber is ready to serve up your favorite specials. A new mural located on the side of the diner was added in July 2020 and depicts the iconic Rosie the Riveter, representing thousands of working women during WWII in Ypsilanti and elsewhere. During this time, the diner stayed open 24 hours and regularly served those working nearby at the Willow Run Bomber Plant, now partially owned by the Yankee Air Museum. Check out the historical marker sign near the back entrance for more facts and information.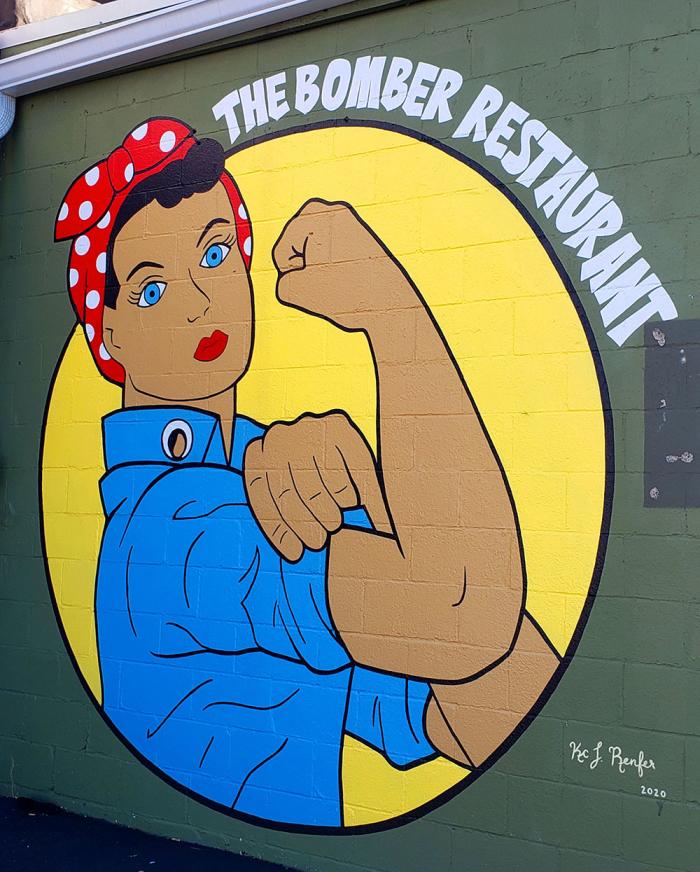 Craving's Dessert Lounge  
2643 Ellsworth Rd. 
Cravings Dessert Lounge offers an extensive list of middle eastern desserts which includes several made-in-house Baklava variations, Harissa, Kanafa, along with other dessert options. Order cake by the slice and pick from a flavorful menu including the Peanut Butter Explosion, or the Caramel Cheesecake cake. In the mood for shakes? The dessert lounge has you covered. Try the Raspberry Roadrunner Shake topped with dark chocolate chips. Order online or stop in to treat yourself!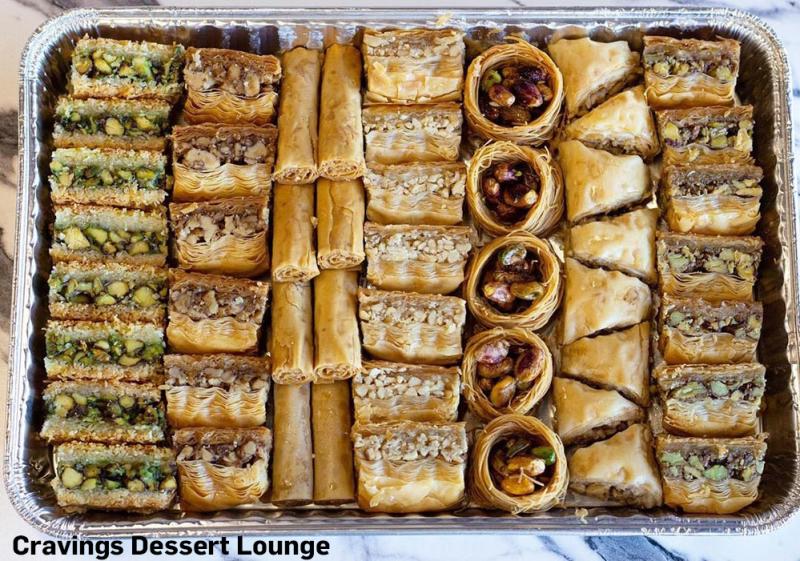 This That & Odder Things  
50 E. Cross St. 
Find gifts of peculiar forms at This, That, & the ODDer Things, located in the colorful and historic buildings of Depot Town. If you see a flashy mannequin striking a pose out front, you have found the right spot! Inside, the walls and display stands are filled with oddities, and original artwork, prints, clothing and accessories, and other forms of unusual gifts and awesome oddities that are truly one of a kind! Keep an eye out for artist pop-ups and business collaboration events happening here.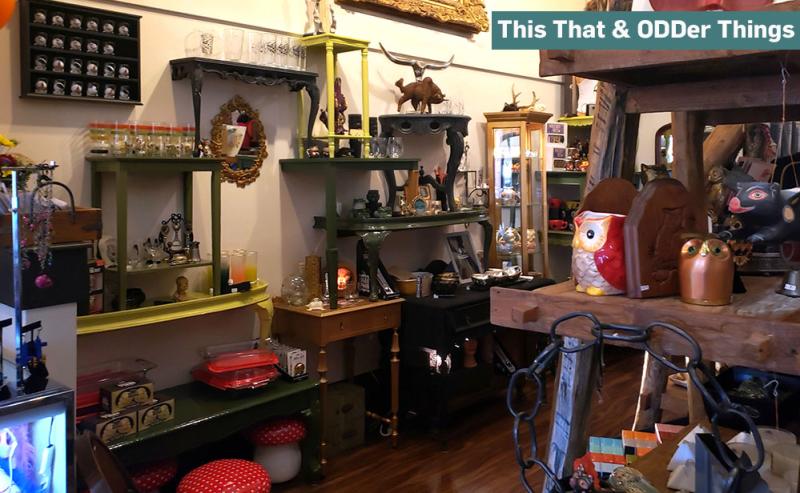 Many Ypsilanti businesses have added extra safety precautions to enhance visitors' shopping experiences including sanitation stations and offering online purchasing options. Please follow safety guidelines recommended by the CDC and mask up when visiting.  
Do you know of something new around Ypsilanti you would like to see highlighted? Share with us in the comments below!  
Like our content?
Get all of the latest Ypsilanti happenings delivered to your inbox. Subscribe to our monthly newsletter.
Follow Ypsi Real, @YpsiReal on social media. Instagram, Facebook, Twitter