Ann Arbor is a lot of things - bold, quirky, independent, unexpected - and the shopping scene in the area certainly reflects that vibe. In the downtown area alone, you'll find shops that offer goods found nowhere else in the world - and if you venture into the other communities in the Ann Arbor area you'll find even more eclectic and unique shops. Here are a few that continually surprise and delight us.
Make a beeline for Bivouac if you're the outdoorsy type. Located on State Street across from the gorgeous University of Michigan Diag, this clothing shop has a reputation for outfitting both the casual hiker and the intense explorer - as well as the average college student! The Personal Shopping experience here is a big perk - just schedule an appointment on their website, and the outfitters at Bivouac will pre-shop for you, making the whole experience super easy.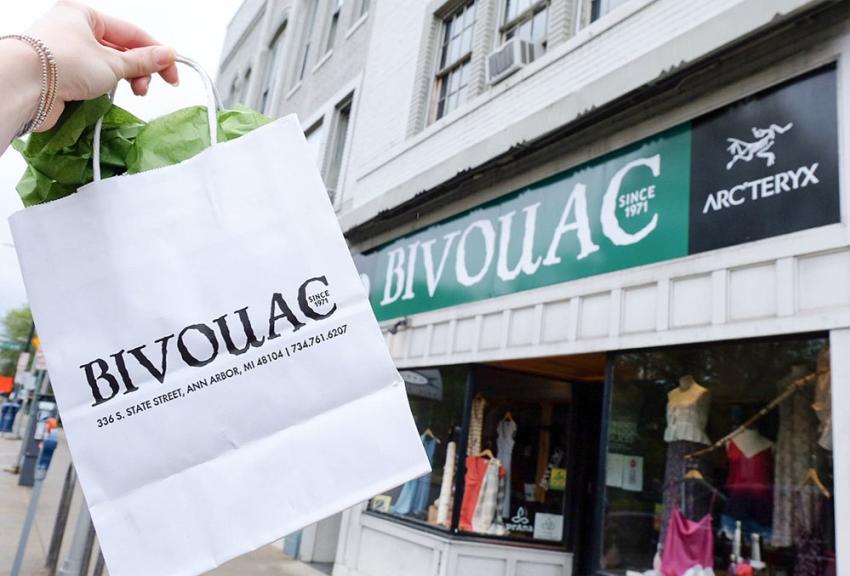 Artistica located just outside Ann Arbor in the small town of Dexter, which as a destination is known for its artists and art culture. Artistica fits right in, as it's a gallery and gift shop full of handmade, gift-able art like pottery, jewelry, fabric art, and more. This is a great place to do some holiday shopping!
Vault of Midnight might sound like a scary space, but this bright, fun, friendly comic book shop is anything but. Boasting a huge collection of graphic novels, board games, action figures and more, you should definitely check out Vault of Midnight at their Main Street location downtown.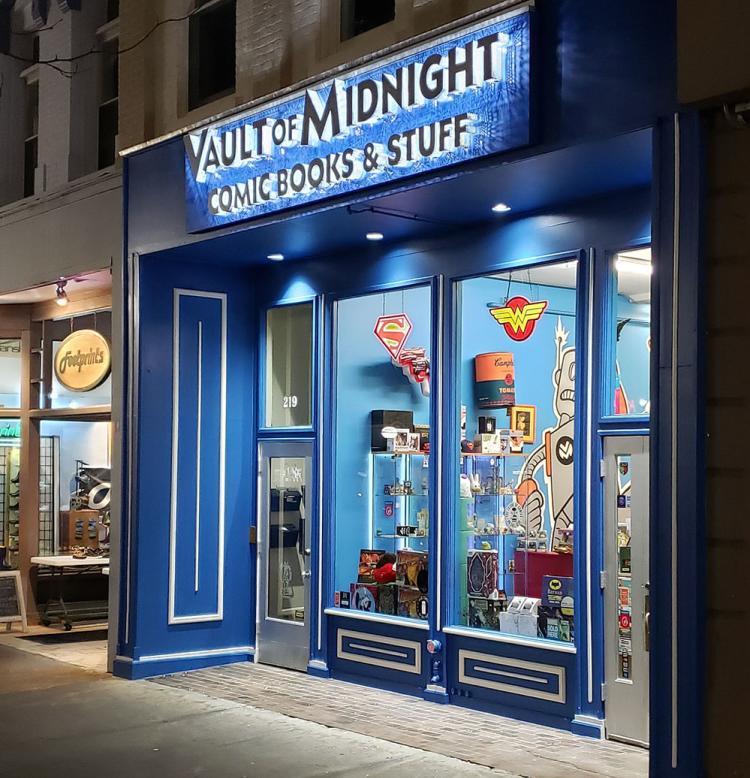 Spun is not your average knitting shop. Run by a former Zingerman's marketer, this yarn shop is just fun, with two bright-eyed sheep as mascots and a helpful, service-oriented atmosphere. Go here if you're into textile art or crafting - and check out their events as well!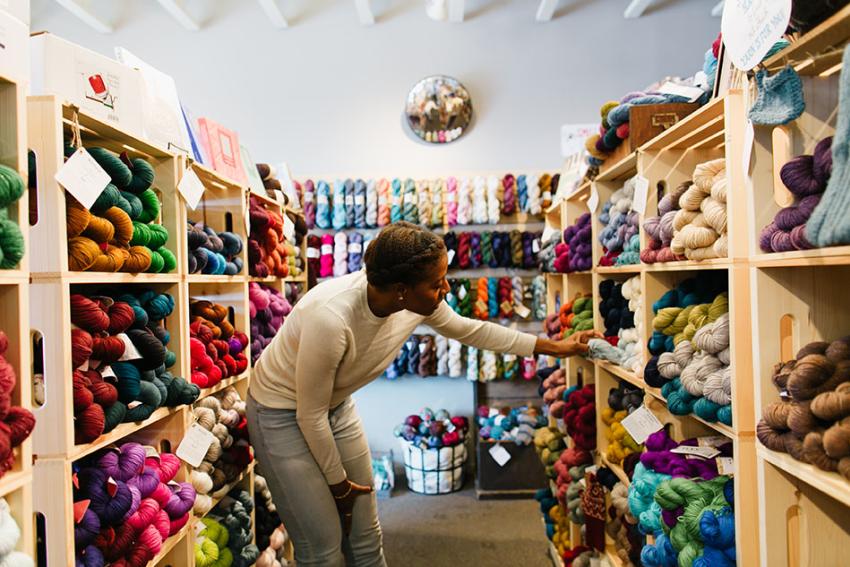 Certainly a great place for an aromatherapy body treatment or an organic facial, Jessica's Apothecary is also known for its bath and body products. In addition to offering an organic Hungarian skin care line, Jessica makes her own products as well. We're particularly in love with the Coconut Rose Whip and Ginger Lemon Salt Scrub. 
Unicorn Feed Supply is the new kid on the block in the unique retail world of the Ann Arbor area. Located in downtown Ypsilanti (about 15 minutes from Ann Arbor), this shop is one of those places that you can find yourself wandering into by what feels like magnetic force. Fairy gardens, sparkly things, terrariums, LGBTQ Pride gifts, and boatloads of stickers abound in this truly magical store.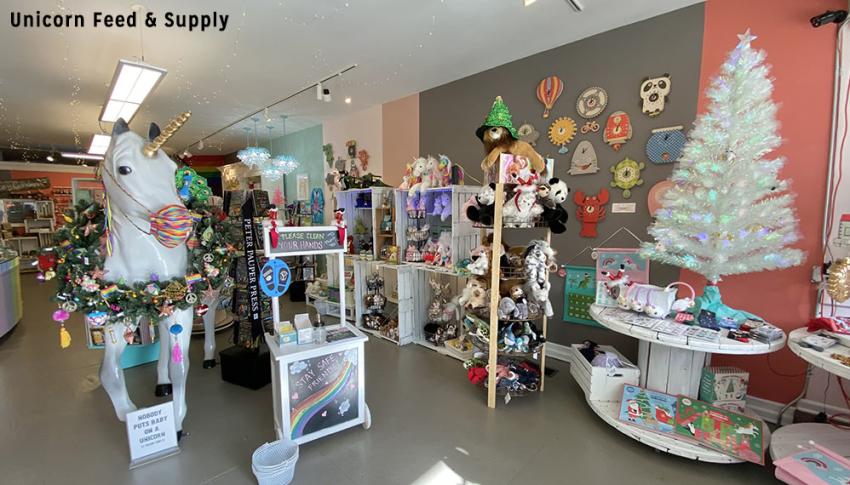 World travelers will feel right at home in the Caravan Gift Shop, one of Ann Arbor's most treasured stores. Located in the gorgeous Nickels Arcade (since 1927 - before Michigan Stadium was even a thing!), the Caravan features handmade art from around the world like German nutcrackers, one-of-a-kind jewelry, and lots more.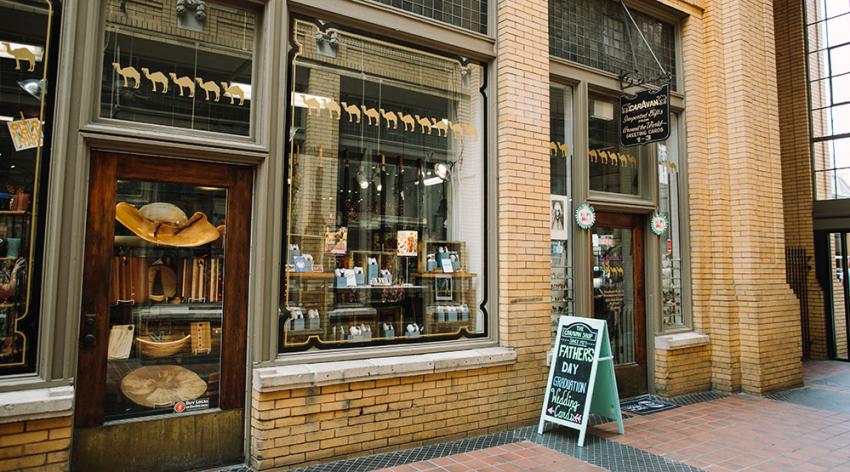 Vintage clothing lovers, rejoice! Dear Golden is perhaps the most esteemed vintage shop in the state, with a robust online presence and a heavenly, light-filled shop in downtown Ann Arbor. Treasures from the 1920s through the 1980s make Dear Golden shoppers stand out from the crowd in the best possible way.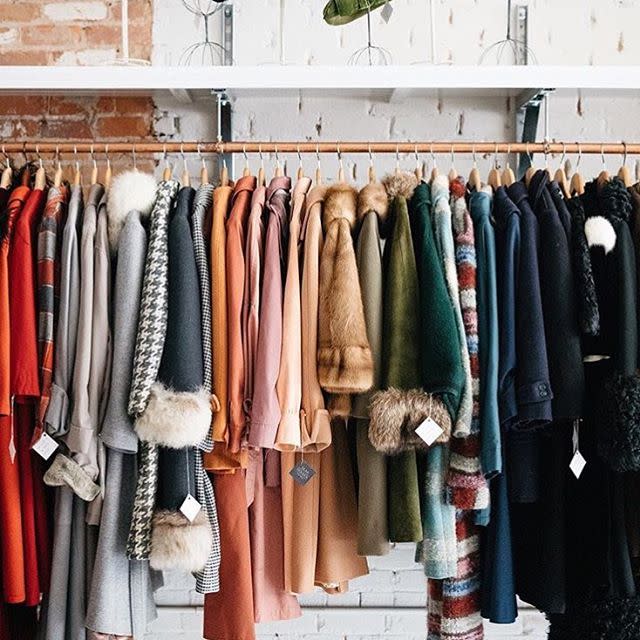 BONUS: Check out The Getup Vintage on the other side of downtown for even more vintage fabulousness.
Like our Content?
Get all of the latest Ann Arbor happenings delivered to your inbox. Subscribe to our monthly newsletter.
Follow Destination Ann Arbor, @AnnArbor on social media. Instagram, Facebook, Twitter