Ypsilanti is an incomparable city full of quirky shop finds, awe-inspiring arts, small town charm and specialty- well, just about anything! Here, you can enjoy the best food and craft beverages, live entertainment, and fun activities that are totally unique. If you're up for a new adventure, Ypsi is the place to be! We've put together a list of 12 must-dos on your next visit to Ypsilanti.
 
Taste-Test Craft Brews 
Become a craft beer connoisseur and put your tastebuds to the test! Order a flight of beer/cider and sample maximum flavor through beloved Ypsi brews. Head to 734 Brewing Company in Depot Town, Ypsi Alehouse located downtown, and Unity Vibration just off the beaten path. Each brewery offers specially curated blends that are full of flavor and bring a new experience with each brewery visit.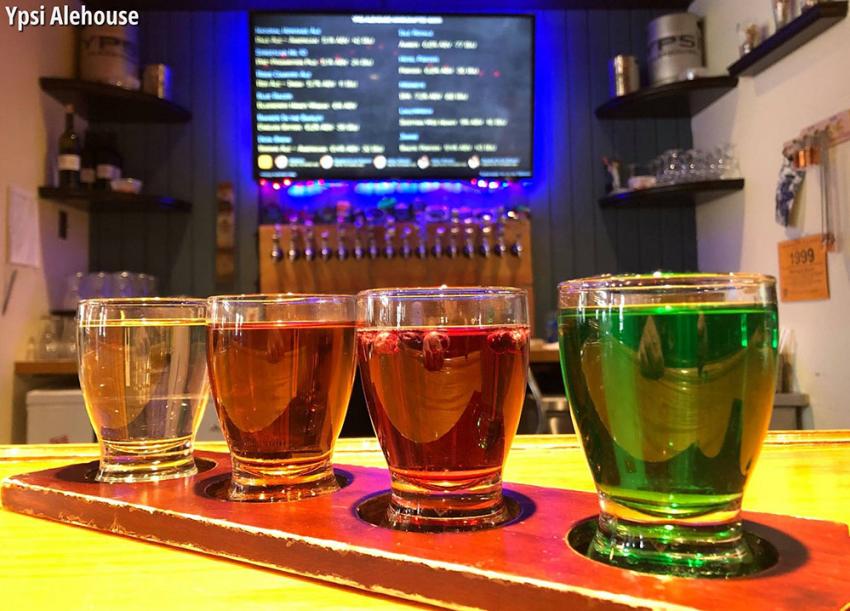 Tour the Statues of Eastern Michigan University   
Stroll through Eastern Michigan University's campus and admire the detailed sculptures and statues on-site. Spend time at the MLK Plaza and see the sculpted bust of Martin Luther King Jr. Visit the Icarus statue welcoming guests into the Legacy/Sponberg Theatre. Feeling inspired by what you see? Check out the YpsiWrites Public Art & Writing Tour for more art on campus and inspiring writing prompts.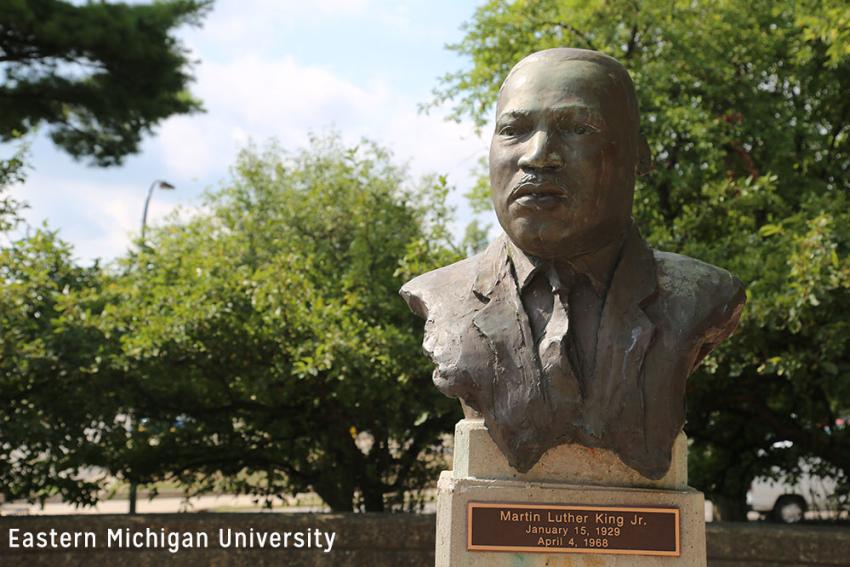 Attend an Event 
From vintage pop-up sales to a Jazz summer series, Ypsilanti events are always 100% unique. For all interests, visitors can be sure there is something cool happening in Ypsi! Attend live music and theatre performances, air shows, live art paintings, outdoor yoga, workshops and festivals, just to name a few! Browse upcoming events here.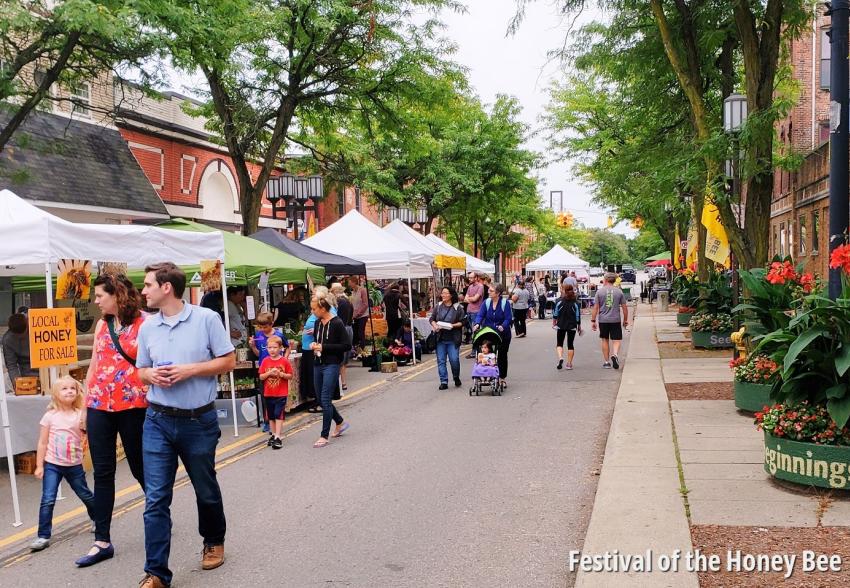 Learn About Ypsilanti's Black History 
From the pre-Civil War period through the 1970s, Ypsilanti was home to one of the most vibrant African-American communities in Michigan- a community of trailblazers in childhood education, civic life, and abolitionist activity. Spend time learning about the importance of the city's Black history through the Ypsilanti Black Heritage Project, giving voice to the under-reported history of Black residents and visitors. Follow the map around the city for signage at notable landmarks, providing readers with knowledge of how these locations tie into Ypsi's prominent Black history. Learn more about the project here.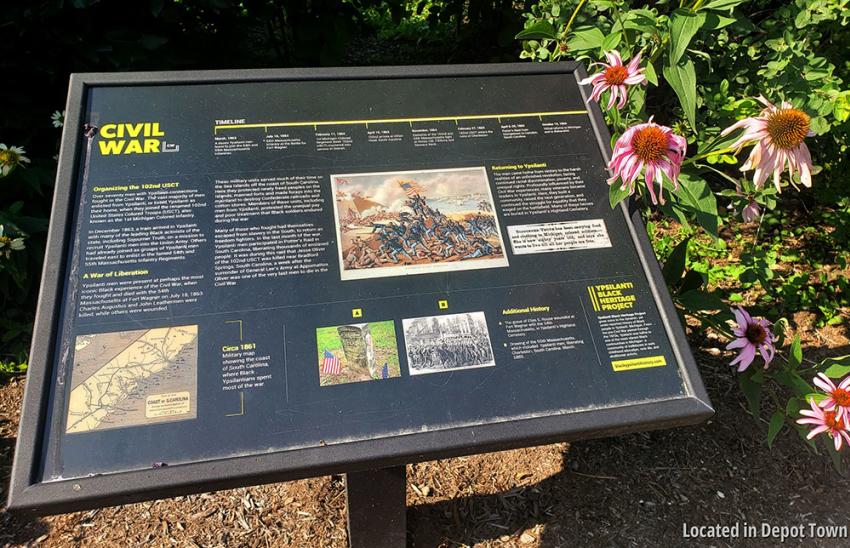 Visit a Museum  
Did you know there are three museums open now around the Ypsilanti area? Explore and admire new exhibits and displays in the multi-level Michigan Firehouse Museum, fun for all ages. Aviation history takes flight at the Yankee Air Museum where visitors will learn about and interact with historic aircraft. Look into the past at the Ypsilanti Historical Museum and explore over 200 years of Ypsilanti heritage and more!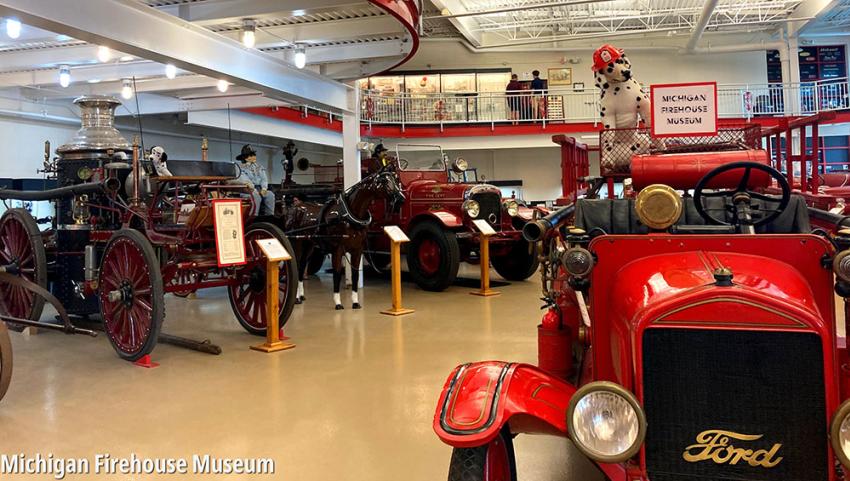 Explore Outdoors  
Walk along the Border-to-Border Trail extending across Washtenaw County for the most picturesque views! The 35-mile trail winds through Ypsi parks including Frog Island Park and Riverside Park along the Huron River. Cross the iconic "tridge" connecting the parks to and from Depot Town. Bikers are also invited on the B2B Trail with portions of the trail offering bike lanes and repair stations for tune-ups along the way.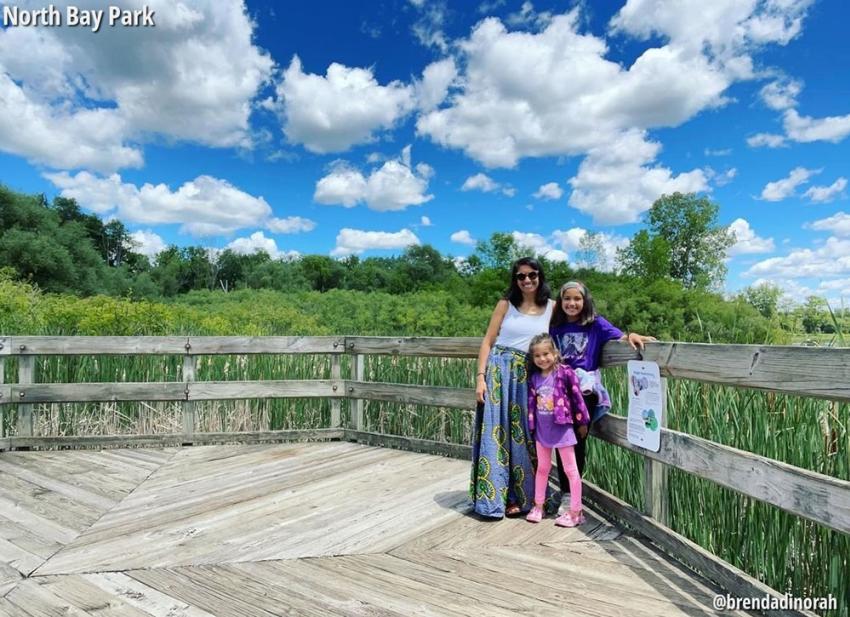 Discover Disc Golfing   
It's no secret that Ypsilanti is a top disc golfing destination. Home to Michigan's largest disc golf pro shop, The Throw Shop, players can find the best equipment before visiting several beginner and challenging courses in the area. Check out Waterworks Park, The Ponds at Lakeshore, and Rolling Hills County Park for playing courses and practicing options!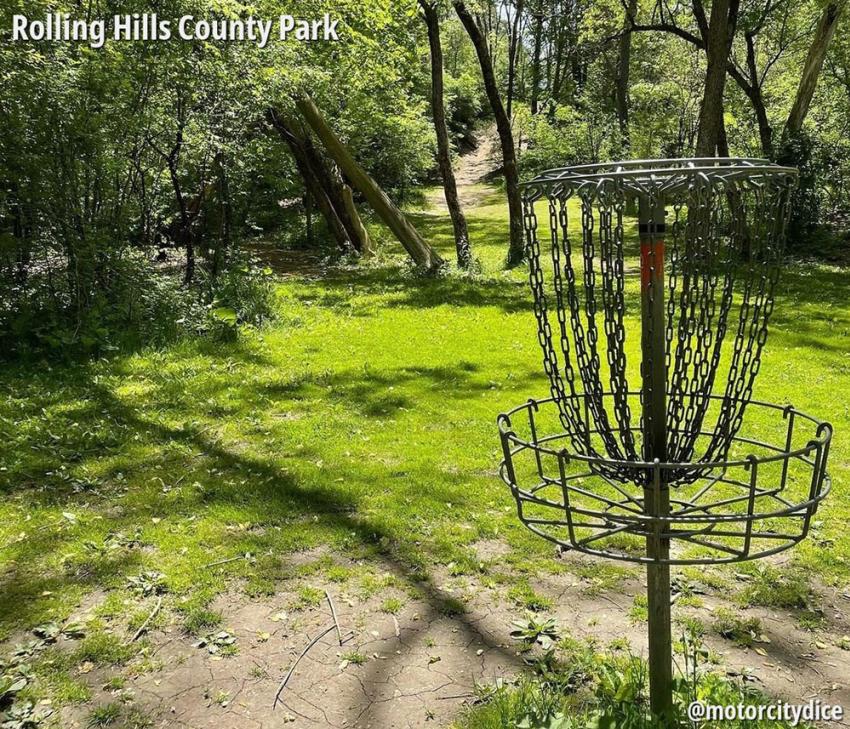 Shop Specialty and Rare Finds  
Buy your loved ones a water tower keychain or 'out of this world' art print at Ypsilanti's galactic gift shop, Stardust Ypsi, carrying goods of all kinds created by local artists! Hobbyists will love visiting ModelCave, selling hundreds of model cars, planes, figurines, and hobby accessories. Stop into A2Vintage next door and take home a hidden treasure. Many area shops around town are part of the Ypsilanti DDA incentive program encouraging shopping at area businesses for a chance to win gift cards to your favorite Ypsi shops! Find more specialty shops here. 
 
Experience the Nightlife 
Bars like Ziggy's connects local music, drinks, and community. Enjoy a drink outdoors in the alley bar with live music playing on weekends. Play arcade games next door at Keystone Bar & Arcade located in the basement of Bobcat Bonnies. Bar hop to the Tap Room nearby for your next round! Order a beverage and brats at Wurst Bar, open until 2am. For non-alcoholic beer, check out Arbor Brewing Company, also serving a full menu! On weekends, catch live music and pop-up entertainment all over town.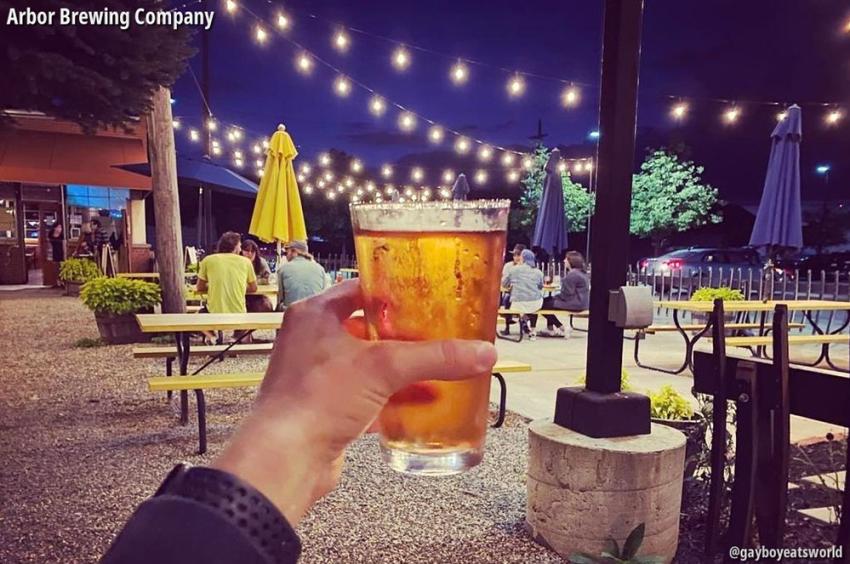 Spend Time at an Art Gallery  
Ypsilanti is home to a vibrant arts scene worth diving into. Tour new exhibitions at 22 North, a gallery providing space and collaboration with emerging and established visual artists. Explore the city during First Fridays Ypsilanti, a monthly arts and culture walk all around town. Additionally, local businesses have turned their walls into galleries by regularly showcasing local artists' work. See artwork at WaxBar, 734 Brewing Company, and plenty more! Keep an eye out for gallery pop-ups at spaces like Riverside Arts Center! 
Indulge in a Savory Meal  
The food scene in Ypsi offers a wide variety of authentic flavor! From fresh, made from scratch West African food at Bon Appetit and American brunch classics at The Bomber, you can find it here. Many eateries offer something for everyone, including vegetarian and vegan options. Find more eateries here.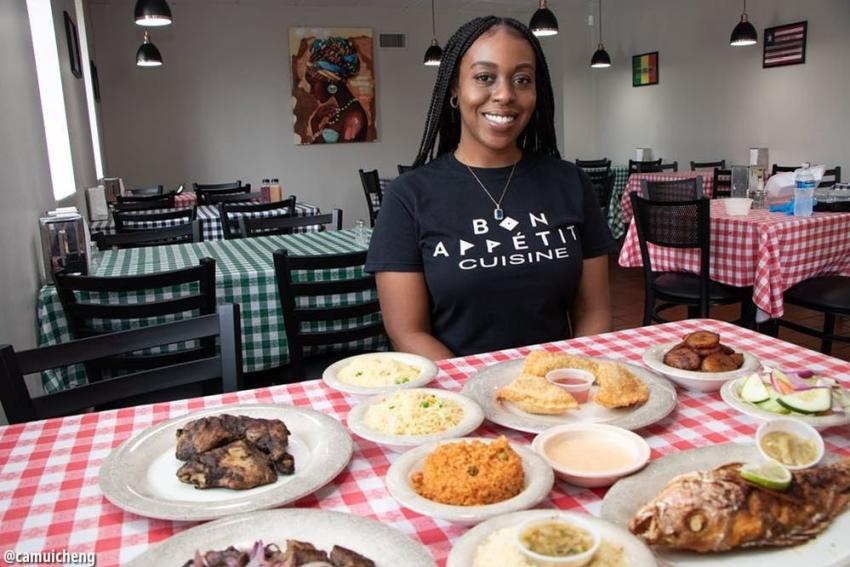 Save Room for Dessert  
Pick up a treat at go-to downtown sweet spots like Go! Ice Cream, taking ice cream orders at their walk-up window, or stock up on cheesecake by the slice at 24th Cheesecakerie. Grab an early-morning donut or muffin at Dom's, or crepe desserts and specialties at Crepe Nation. What kind of sweet treats are you in the mood for? Find more sweet treats here.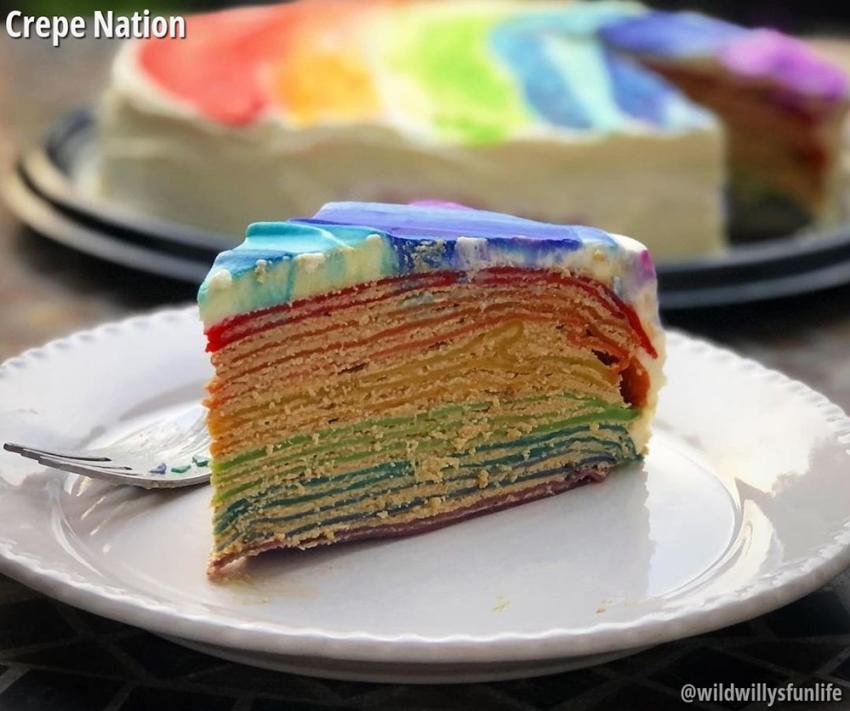 Like our content?
Get all of the latest Ypsilanti happenings delivered to your inbox. Subscribe to our monthly newsletter.
Follow Ypsi Real, @YpsiReal on social media. Instagram, Facebook, Twitter