Local businesses are the backbone of every community. Did you know there are many ways you can support the Ann Arbor Area from the comfort of your own home? From essentials to luxuries, here are 5 ways to patronize businesses in Washtenaw County during COVID-19.
Buy Local
While it is always advisable to support our local businesses, it is especially important to do so now. Many shops have adapted to this new normal by implementing creative ways for you to shop; offering online options, as well as delivery and curbside pickup. Instead of hopping on Amazon for those new running shoes, consider contacting Ann Arbor Running Company. Starting a new hobby? Artisan Knitworks provides quality yarns at every price point. Are you just wanting to curl up and get lost in a literary world of wonder? Bookbound has a wide variety of books to explore!  Whatever your need is, the local shops of Washtenaw County are here to serve you! View more Ann Arbor area shops.

Order Take Out and Delivery
Most of our favorite restaurants and cafes are still open! Supporting them is critical to keeping our community the wonderfully diverse place it is. Take this opportunity to try something new or simply stick with your trusty standby. Hankering a hearty bowl of noodles? Check out Lan City Hand-Pulled Noodles! Want a fresh take on Mediterranean? Loomi Café brings all the flavor! Do you yearn for a delicious meal that is made from local farm fresh ingredients? Fresh Forage has you covered! Whatever you're craving, the restaurants of Washtenaw County have what you need. The options are endless. View more Ann Arbor area restaurants.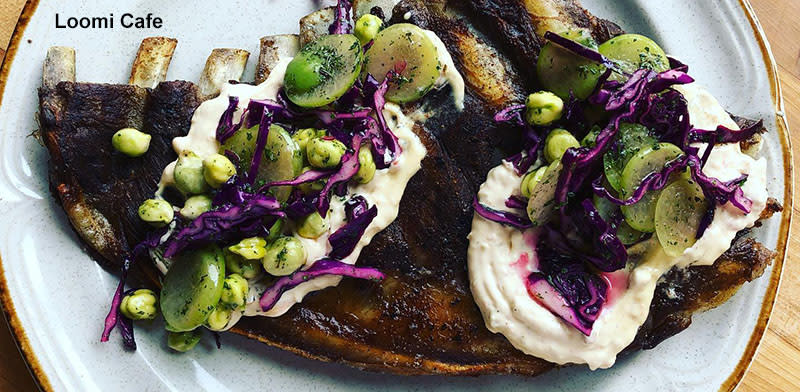 Buy Gift Cards
For some businesses, it is impossible to safely serve the community right now and have been forced to close until further notice. Rolling Hills Water Park is a Washtenaw County mainstay and great fun for kids of all ages. To purchase a gift card for future visits to Rolling Hills, please contact Rhonda by email boumar@washtenaw.org. The Michigan Theater and State Theater offer a myriad of entertainment options, from films to lectures to concerts. Purchase some gift cards now for all of the films and events you will be attending in the future. Decode Ann Arbor is an escape room experience not to be missed! Great for birthday parties, team building, and family fun, don't miss your chance to be a part of it! Plan for your next escape now. Buying gift cards for these local services is a meaningful gesture and will give you something to look forward to! View more Ann Arbor area things to do.

Plan a Future Staycation
Traveling outside of your community may be out of the question for several months and possibly longer, due to the 'Stay Home, Stay Safe' orders. That doesn't mean you can't start planning your next staycation now! Destination Ann Arbor has put together a number of fun travel itineraries to get those planning wheels turning. There are itinerary options for a romantic getaway, family fun, dog-friendly and more. View all of our beautiful Ann Arbor area hotel properties to find the one that will best fits your needs. You'll want to make a list of all the places you plan on visiting, such as discovering the elusive Fairy Doors hidden throughout town or getting back to nature with a leisurely float down the Huron River.  Plan your future vacation in Washtenaw County and uncover all the fun right under your nose. When the time is right, with guidance from our local health officials, you will be all ready to go!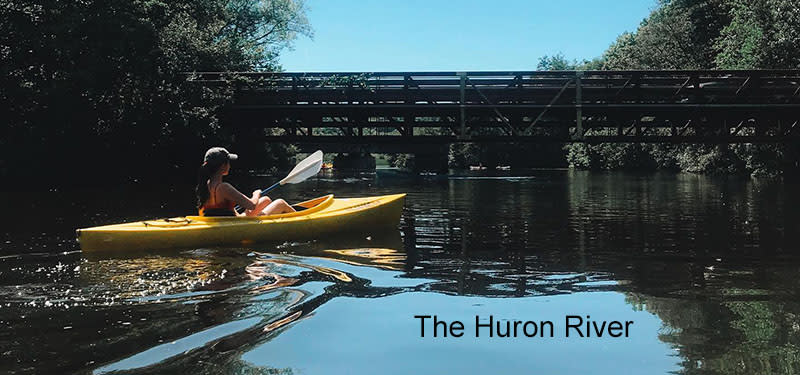 Say Thank You
Let your favorite places know how much you appreciate them! Give their online presence some love by writing a review. Follow them on social media and share their page with your friends and family. Comment on their posts and subscribe to their content!
These are definitely uncommon times but Ann Arbor is an uncommon place, full of resilient, passionate people! We are putting out a call. What does Ann Arbor mean to you? Show us by posting photos or videos of all the places in Ann Arbor that you can't wait to get back to. Post using the hashtag #AlwaysA2. Let's spread the Ann Arbor love! Learn more about the #AlwaysA2 campaign. 

Like our content? Get all of the latest Ann Arbor happenings delivered to your inbox. Subscribe to our monthly newsletter.