Taking a trip to a new destination or even one you've already visited is always fun! Being able to travel sustainably is even better. Here are five sustainable stops to check out during your visit to Ann Arbor. (Photo credit above: @coffeeannarbor) 
Start off the day with coffee and a pastry at Vertex Coffee Roasters. The coffee drinks are exceptionally made and served in compostable cups (lids and straws too!). You are welcome to bring your own travel mug to help reduce single serve containers as well. Visit their website to learn even more about their zero waste practices. 
Next head to Nichols Arboretum. Affectionately known as "the Arb" by locals, this large nature area is Ann Arbor's central park of sorts. Stroll along the river or hike trails through woods and meadows. The city of Ann Arbor's Parks & Rec department is committed to sustainable practices when it comes to our natural resources. Learn about what they are doing to move forward in keeping our water, air, and natural features protected for generations to come.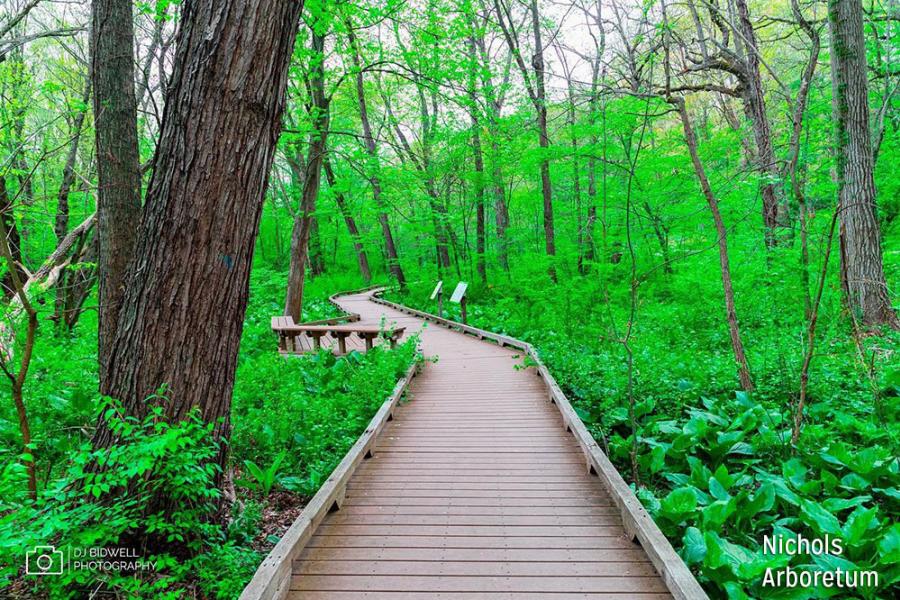 Time to head over to Detroit Street Filling Station for lunch! This 100% vegan restaurant brings flavors from all your favorite dishes without the environmental impact. Using as much locally grown and organic ingredients as possible helps cut down on emissions from trucking. The best part? The food is unbelievably good, featuring a creative, seasonal menu.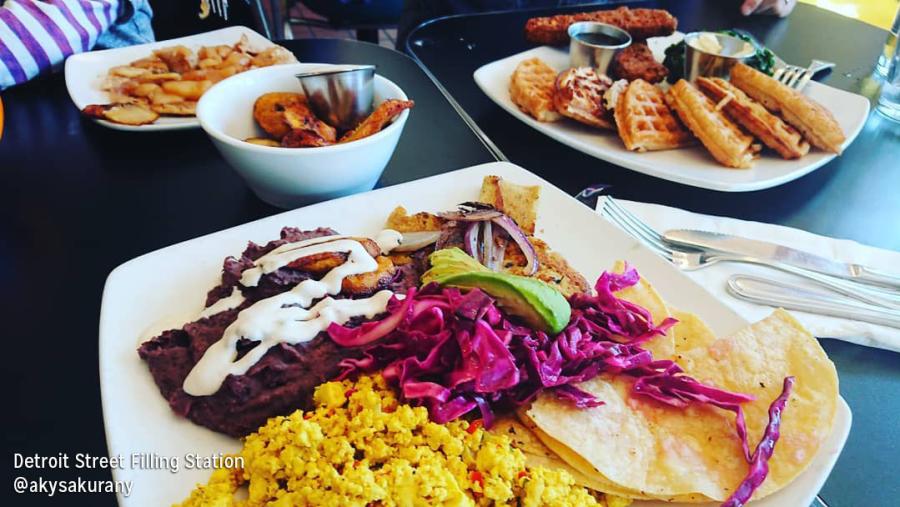 After lunch, take a load off at the Ann Arbor Distilling Co. tasting room. Enjoy cocktails made with spirits distilled right here in Ann Arbor using local grains grown and milled in Dexter, just a few minutes' drive away. The grain is then upcycled to a local farmer who uses it to feed his animals. Your cocktail will come in a reusable glass; however, if they must use disposable products, they make sure everything is compostable, even their garbage bags! If a food truck happens to be there, know that Ann Arbor Distilling Co. installed special outlets so the trucks can use electricity to power their generators instead of gasoline. Help contribute to A2Zero by ordering the Eezy Treezy. Proceeds from the sale of this cocktail go directly to A2Zero to support the planting of trees in low-income neighborhoods. 
Top off the day with a visit to Bløm Meadworks, offering several on-site brewed meads and ciders using locally sourced ingredients alongside a gluten free/veg/vegan friendly menu. Often hosting local events such as board game night, trivia, live music, and more, they serve their delectable beverages and bites in reusable cups and plates. They also employ small practices such as keeping lights off while working during the day, composting the pressed fruit/ingredients from their meads and ciders, using compostable cups for the social district, encouraging their team to recycle/training on what is recyclable, and having a roll towel instead of paper towel for their hand drying area. These are all small steps that add up to a solid sustainability plan.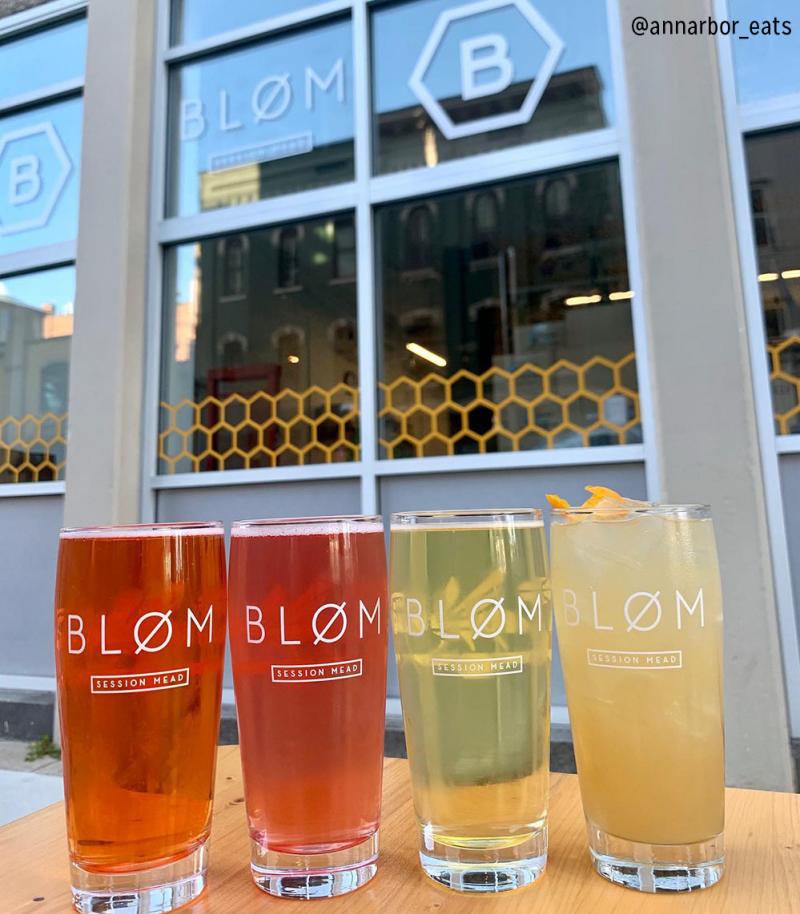 This is a small sample of the Ann Arbor area businesses that make sustainability a priority. Do your part to help keep Ann Arbor sustainable and eco-friendly so we can all enjoy this beautiful area for many years to come.  What is your favorite sustainable business in the Ann Arbor area? Share in the comments below!  
Like our content?
Get all of the latest Ann Arbor happenings delivered to your inbox. Subscribe to our monthly newsletter.
Follow Destination Ann Arbor, @AnnArbor on social media. Instagram, Facebook, Twitter