The city of Ann Arbor is nearly 200 years old and since its founding, newspapers, historians, and Treetown townies have cataloged its growth and progress. The Ann Arbor District Library houses a massive archive of old newspaper articles, photos, and historical documents from the 1800s to present day.
These archives, which are being constantly digitized and preserved, make up oldnews.aadl.org — a treasure trove of Ann Arbor history that can be explored by topic and keyword, opening thousands of rabbit holes to fall into.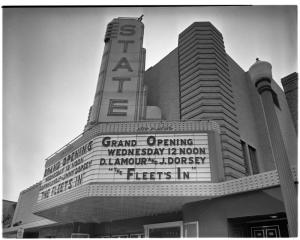 The Old News archive team regularly compiles documents and photos into collections that feature topics like what Ann Arbor was like during the war years, the history of the world-famous Argus Camera, and more. Curious visitors might prefer to browse thousands of old photos and articles instead, learning about the history of Ann Arbor institutions like Art Fair, the Michigan Theater, Nickels Arcade, and more.
The AADL also produces a podcast called Ann Arbor Stories, which paints vivid pictures of the people, places, and goings on throughout Ann Arbor's history. The podcast tells stories about Ann Arbor's first skyscrapers, some of the biggest train crashes in the city's history, tells the story of the famous Blind Pig, and offers a walking tour through a portion of Ann Arbor's historic downtown.
Before planning a trip to Ann Arbor, take a deep dive into some of the city's history to learn how it grew into the amazing city it is today.