Help us give a warm welcome to these new Ypsilanti businesses! In addition to Ypsi's eclectic shopping and restaurant scene, here are several new places to add to your must-visit list on your next adventure.  Where are you most excited to visit first?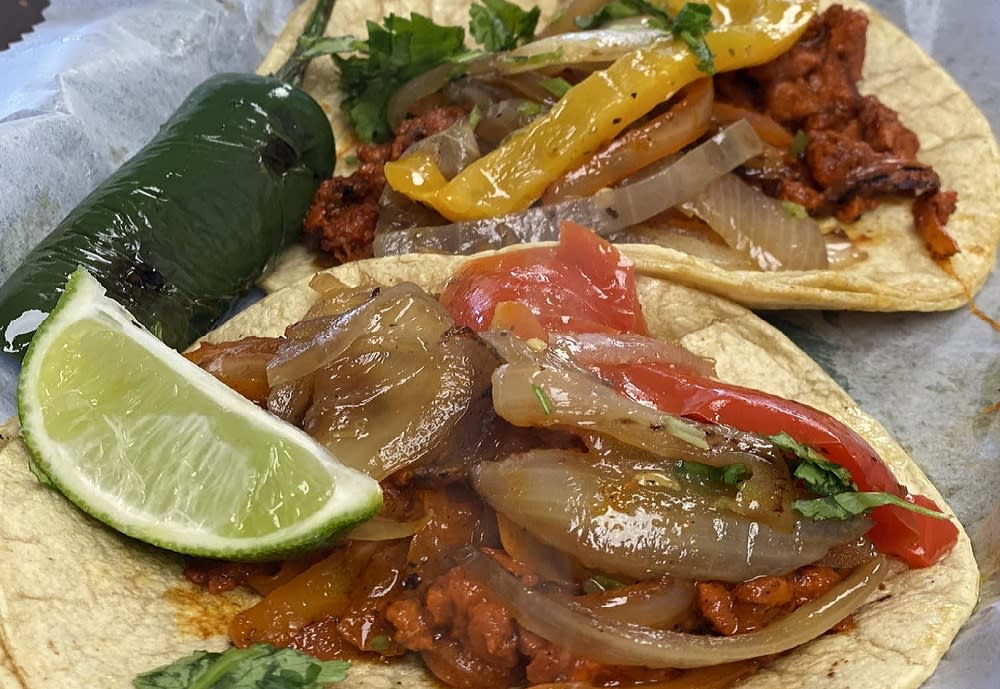 Ypsilanti's beloved Dos Hermanos Market has recently expanded, opening a new Mexican Grill! Order specialties ranging from Mexican, Central & South American cuisine. Locals love the full-size breakfast burritos and tortas. Visit the market after your meal to take home a taste of Ypsi.  402 W. Michigan Ave.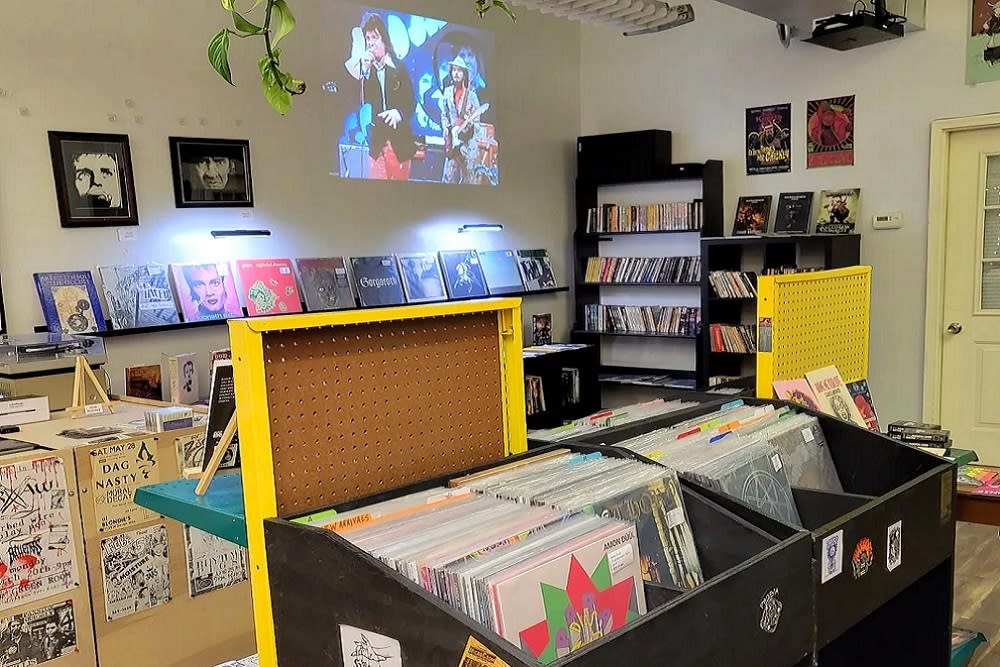 At Wyrd Byrd, (pronounced 'weird bird') find everything from books and zines, to vinyl, film, to role-playing tabletop games, and more. Catch a fun yet interesting throwback movie, and learn more about Ypsi Freak Fest happening in October hosted by Wyrd Byrd. 9 S. Washington St.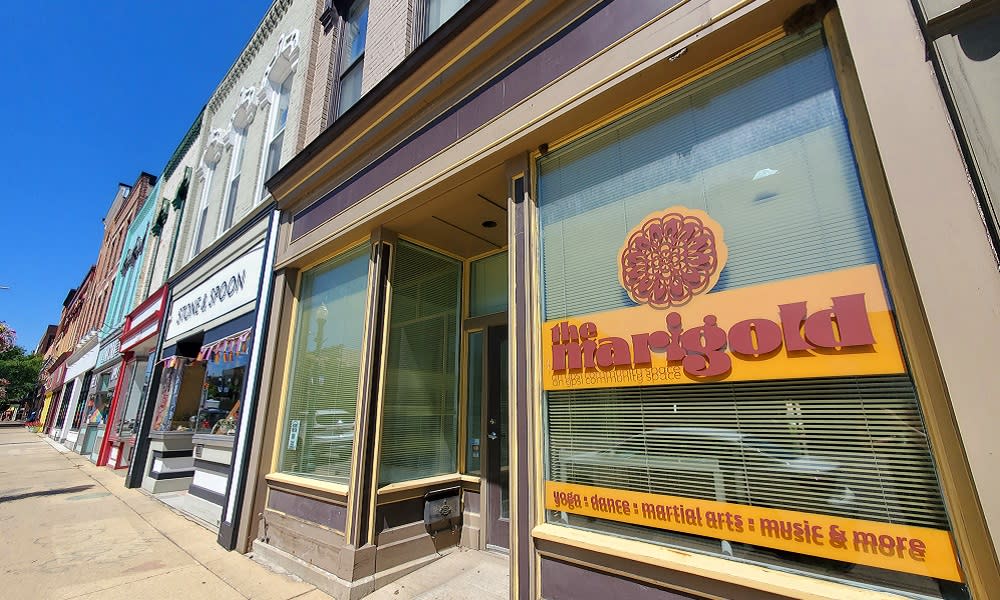 Also new to downtown is The Marigold, a new Ypsi community space offering support to the community and visitors with what they need to blossom. Sign up for yoga classes, jiu jitsu self-defense, and ecstatic dance events. This safe space allows visitors to be their unique self. 108 W. Michigan Ave.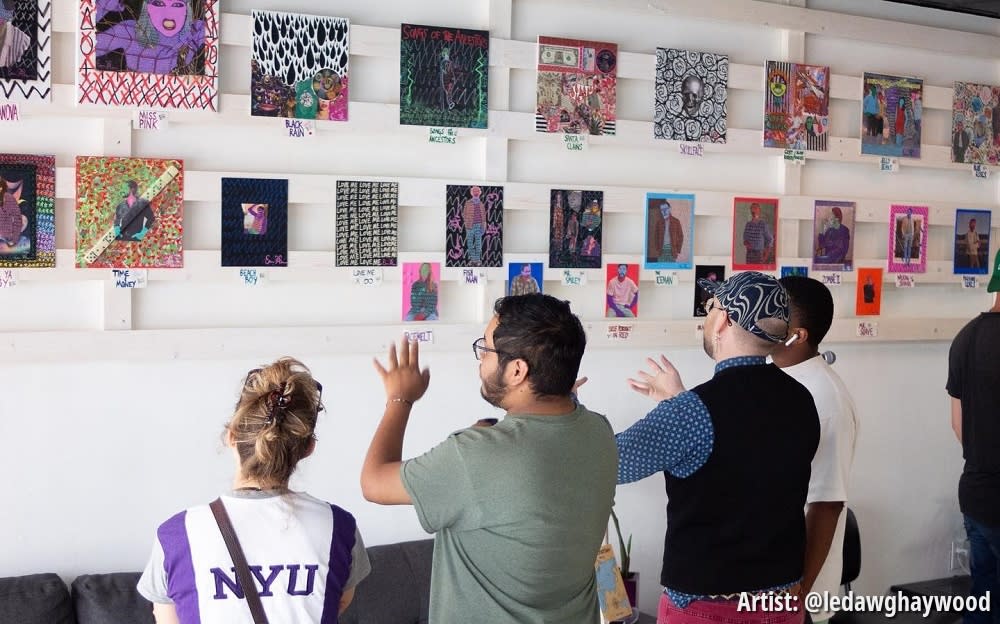 Poet and educator, Oceania Cavazos, opened The Deep End Café & Gallery with a mission to uplift the triumphant, tragic, and heroic stories from people and artists, creating a sense of unity. Browse a full café menu while surrounded by art of both underrepresented and popular artists. Featured in this story's cover photo is the Deep End Cafe & Gallery's team celebrating at the official ribbon cutting. 310 Perrin St.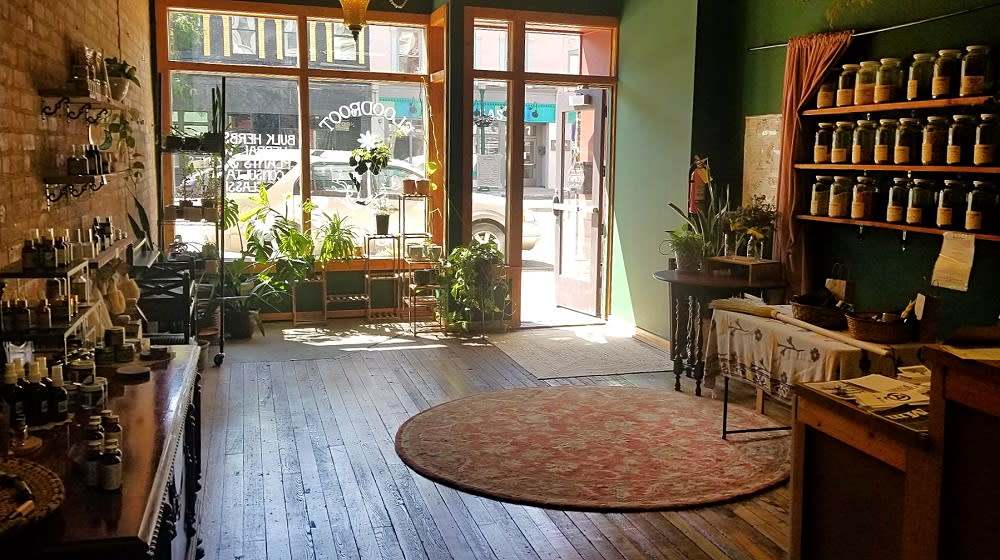 A new specialty shop has opened downtown Ypsilanti! Bloodroot Herb Shop invites guests into their new, communal space to connect with neighbors, learn from the experienced team,  and shop for bulk herbs and tea, herbal wares, plants, zines, and more.  208 W. Michigan Ave.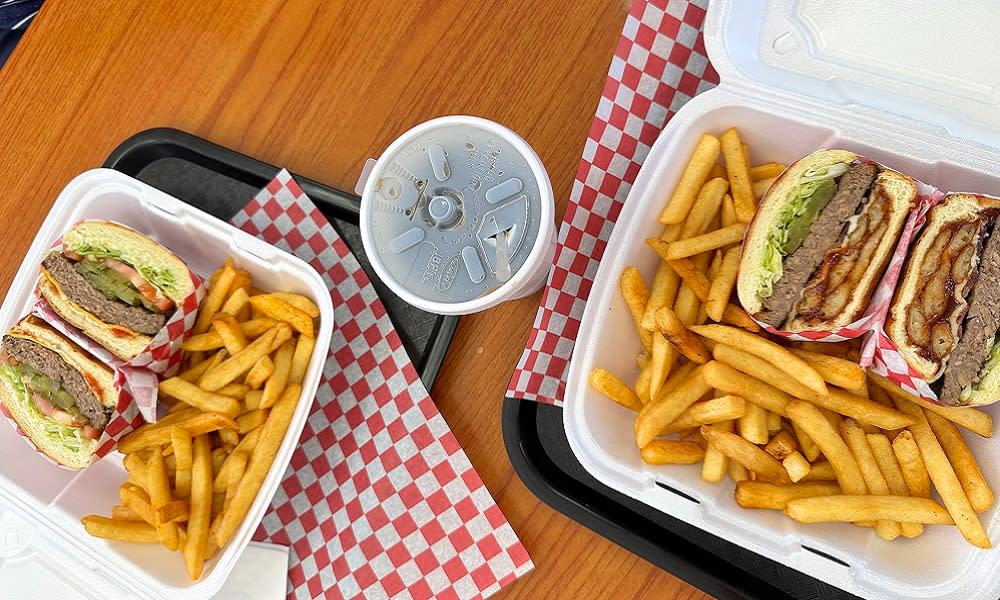 In the mood for a large flavorful burger and loaded fries? Maybe a coney or a milkshake? Hurry over to Speedy's Big Burgers downtown! This family run business is ready to cook up fresh patties and food to satisfy your taste buds.  Be sure to come hungry! 10 N. Adams St. 
Monthly artisan markets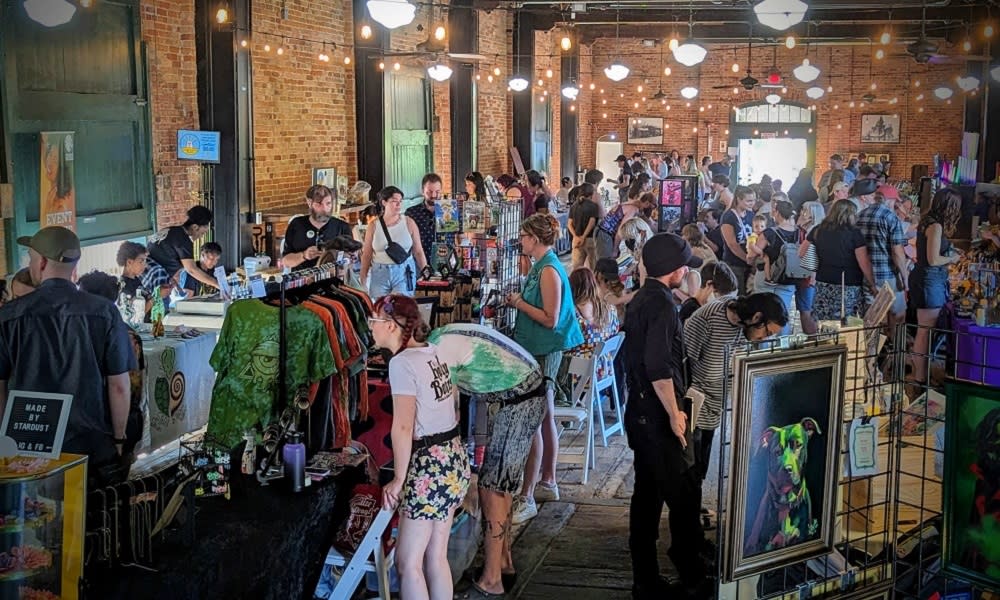 New this year to First Fridays Ypsilanti (FFY), the city's arts & culture self-guided tour, is a monthly artisan market hosted by Holy Bones. Like FFY, each monthly market has a new theme. Be sure to stop by on the first Friday of each month with the exception of October. Save the date for the official Holy Bones Festival October 7. Through December, Ypsilanti Freighthouse.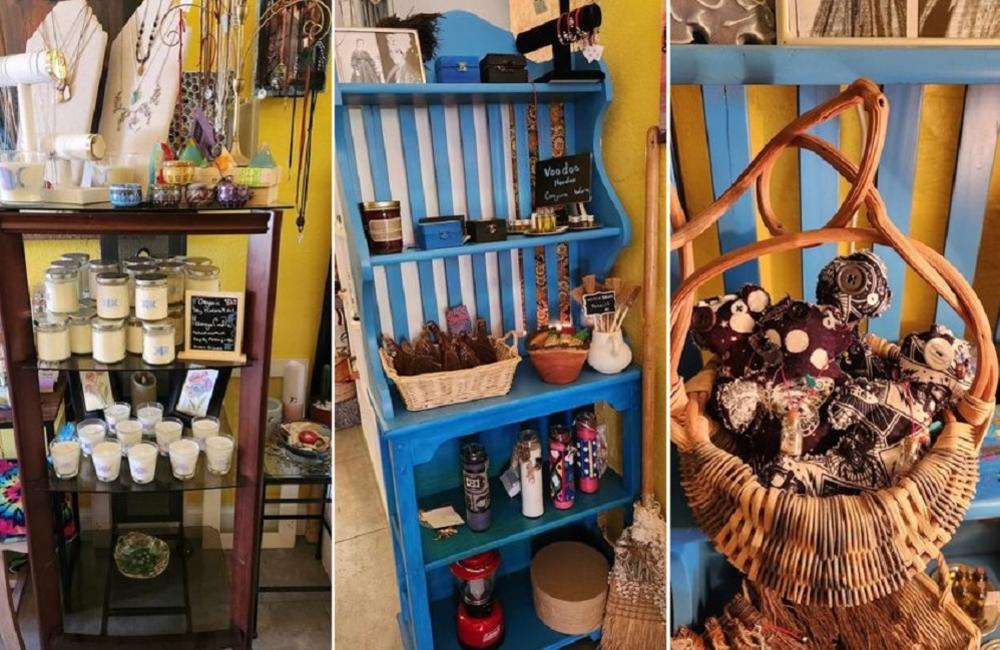 Known as a magical place to shop, Luna Gallery provides shoppers with the best gift-giving experience possible. Shop amazing art created by area artists, including sea glass earrings, prints and paintings, among other specialty, hand-crafted items. 50 N. Huron St.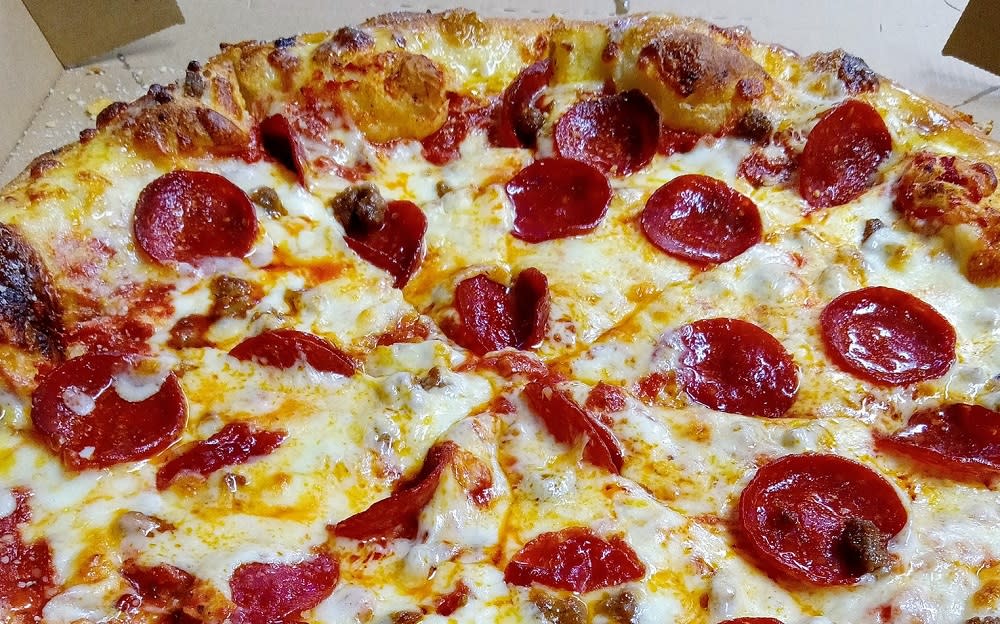 The newly opened, quick service pizza counter, Issa's Pizza, is one of the most popular in Ypsi thanks to its fresh offerings and specialty pizzas. We also recommend trying the benachin, a traditional rice dish from SeneGambia (Senegal and Gambia). 530 N. Huron St.  
Don't pass up pizza by the slice from Mama Pizza!  This small shop welcomes everyone and is a highly rated pizza spot among Ypsi locals. Try the Samosa pizza or paneer tikka masala pizza on your next visit. 5 N. Hamilton St.  
Enjoy delicious and authentic Chinese cuisine right here in Ypsilanti, Michigan at Ypbor Yan.  Recently, this beloved spot moved to a new location to best serve their visitors. 2800 Washtenaw Ave.  

This is just a sample of what Ypsilanti has to offer. We encourage visitors to support both new and longstanding Ypsi establishments. Browse YpsiReal.com for more planning inspiration. 

LIKE OUR CONTENT?
Get all of the latest Ann Arbor happenings delivered to your inbox. Subscribe to our monthly newsletter.
Follow Destination Ann Arbor, @AnnArbor on social media: Instagram, Facebook, TikTok, and Pinterest.