The Fall season is approaching fast and we are excited! The Ypsilanti area offers tons of activities to enjoy in the Fall, including walking paths filled with color-changing trees and finding new family Fall traditions like picking U-pick pumpkins at a nearby orchard.  
Area establishments are welcoming visitors with new safety precautions and guidelines in place on social distancing to ensure a safe experience, and to help keep peace of mind. When out and around the Ypsilanti area, please remember to follow CDC guidelines on social distancing, including wearing masks and using hand sanitizer regularly.   
As the weather cools and the leaves begin to turn, it's the perfect time to visit a cider mill and sip apple cider, take a bike ride and appreciate the Fall colors, and discover new favorite spots all around town. Here are more ways you can enjoy the Fall season around Ypsilanti!  
 
Cider & Donuts at Wiard's Orchard  
The family-friendly Ypsilanti favorite, Wiard's Orchard, is open for the season with new safety precautions and extra cleaning practices in place. You'll notice sanitizing stations around the farm, and easily maintain social distance by exploring over 80 acres of open-air family fun! Head to the U-Pick apples and pumpkins, play a round of mini golf, and visit the country store for fresh cider and donuts! Find clean and spaced out picnic tables around the farm and near the orchard trees for a picture-perfect fall afternoon lunch.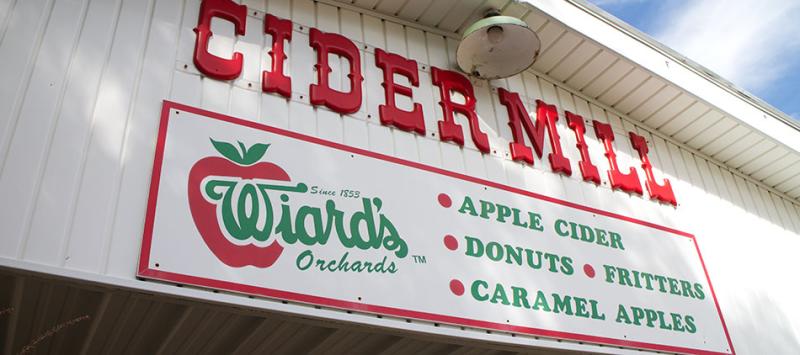 Catch a Live Music Show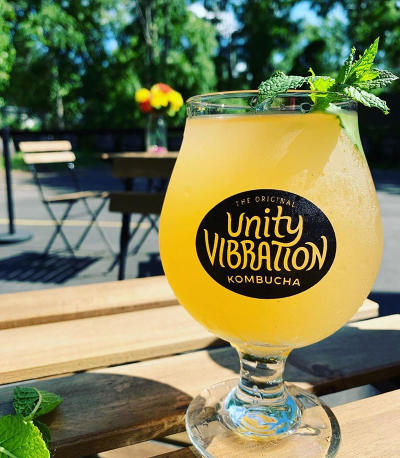 Unity Vibration's Triple Goddess Tasting Room is bringing live music to their beer garden every weekend! There is plenty of outdoor seating to sit back, listen to acoustic sets from local musicians, and enjoy your kombucha beer or tea all at a safe distance. Their kombucha flavors rotate regularly, and they are now offering vegan food options! Visit their Facebook page for the latest show details.
Can't make it to the tasting room? Ypsilanti rehearsing and recording studio, Grove Studios, has created Grove Sessions, live streaming performances and interviews on Facebook Live to view from home! Check their Facebook page weekly for newly-scheduled events. Grove Studios celebrates their 4th anniversary this September and will host an outdoor, socially distant and totally exclusive live music show, the Equinox Party. With precautions in place and limited attendance, there will be space to maintain safety practices and guidelines while helping celebrate with live music. Live streaming available! 
Take in Nature Along the Border-to-Border Trail  
Surround yourself with nature and warm fall colors when exploring the Border-to-Border Trail with winding paths and spectacular views throughout Washtenaw County. Explore miles of this pathway while enjoying that crisp, fresh fall air when biking, hiking, walking, and jogging.  For easy access, find trailheads within Frog Island Park, Loon Feather Point Park, and North Hydro Park in Ypsilanti!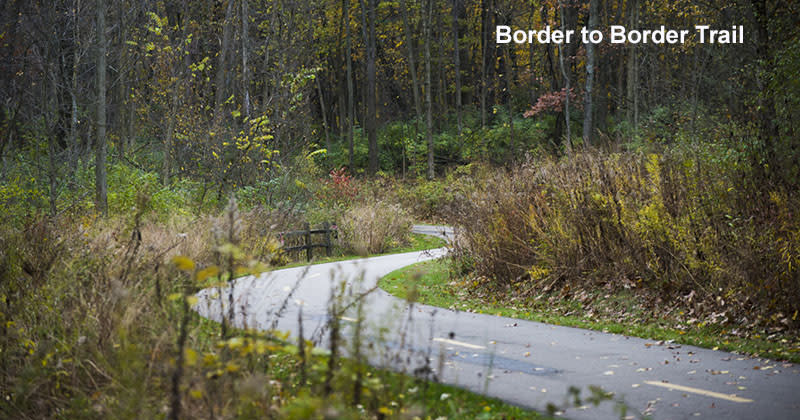 Appreciate Historic Architecture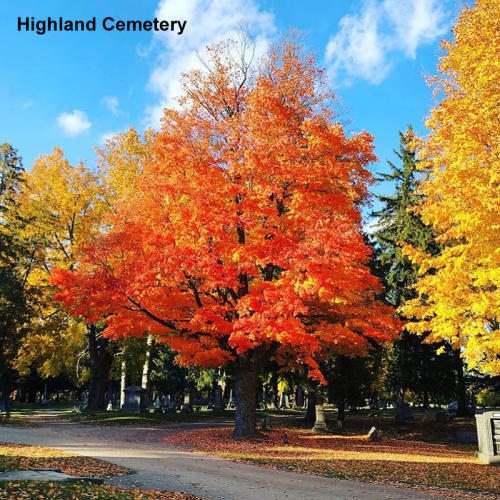 Ypsilanti is full of historic homes and buildings and is known to be one of the largest historic districts in Michigan. Walk around Downtown and Depot Town and notice a number of Historic Structure signs on buildings. Take a self-guided tour of Ypsilanti's historic churches, many of which were built in the 1850s. Nearby is the beautiful Highland Cemetery which was recently added to the National Register of Historic Places. Renovations on the iconic StarkWeather Chapel located within the cemetery are expected to be completed late 2020.  
 
Shop Around Town  
Through November 1, Pedestrian-only streets are open in Downtown and Depot Town, allowing more time to safely shop and dine outdoors while helping support small businesses. 
Head to Downtown Ypsilanti on Friday and Saturday afternoons for a lineup of rotating vendors on the pedestrian-only North Washington Street at the Ypsi Pop-up Market, organized by Back Office Studio. Take a walk along Michigan Ave. and stop in some of the specialty stores and restaurants, some are offering al-fresco dining!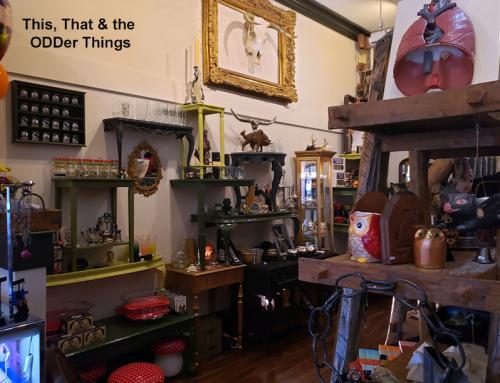 In Depot Town, there are even more outdoor dining and entertainment options, with live music, dancing, and live art performances taking place throughout the week.  Check out Depot Town's newest retail shops, This, That & The ODDer Things, full of oddities and one of a kind gifts, and The Thrift Depot, making clothing and household items available to community members experiencing hardship.   

Prepare for ypsiGLOW  
This year, creative minds from around our community are working hard and planning to bring ypsiGLOW to Ypsilanti, reimagined with safety and accessibility in mind. The fun kicks off during the October event of First Fridays Ypsilanti, and ends with a grand finale on October 23 with a number of art installations created by local artists all around the Ypsilanti area. Stay tuned for more information on ypsiGLOW and how to participate!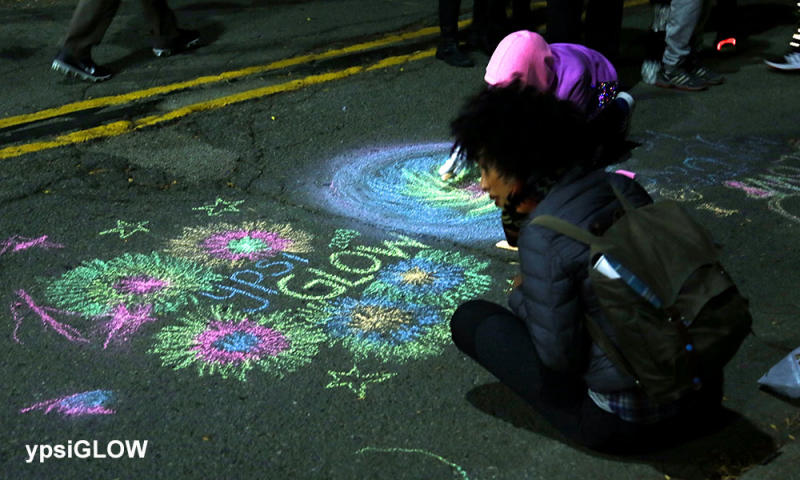 Play Outside 
Play a round of golf on the greens at the Eagle Crest Golf Course, a nationally recognized golf course set up with four sets of tees for different skill levels. The course is sprinkled with thickset trees that will bring those Fall colors for you to admire during your round of golf.  Eagle Crest offers many golfing amenities from their pro shop to their carts, driving range and course.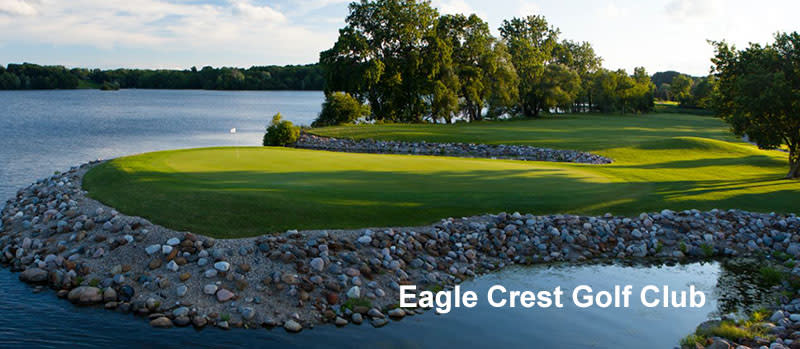 Schultz Outfitters recently celebrated its Fall Kick-off week, preparing fly-fishing enthusiasts for the season. As the days get shorter and water temperatures begin dropping, some areas see an influx of baitfish, catching the eye of blitzing bass for some fast-paced fishing! When fishing this season, enjoy Fall colors, mild temperatures, and fish that take the bait. 
These are just a few ways to enjoy the Ypsilanti area around the Fall season! With Halloween festivities right around the corner, new activities and events taking place with extra precautions, plus tons of specialty shops to browse and a delicious list of food options, you can easily find something catered to your interests in Ypsilanti. 
Like our content? Get the latest Ypsilanti info delivered right to your inbox. Subscribe to our monthly newsletter.