Several shops, restaurants, and businesses of all kinds have recently opened their doors around the Ann Arbor area. Following the latest guidelines, new spots and beloved favorites are ready to welcome you. Check out this featured list of what's new and reopened around Ann Arbor for your next visit!  
What's New in A2 
Stepping into Rocket Fizz is like being a kid in a candy store, literally! Tin signs and concert posters decorate every wall, taking shoppers back in time. This soda pop and candy shop carries all kinds of chocolate and hard candies, and even produces their own sodas using custom flavors. Spot your favorite sweet treat, try something new, and keep in mind for gift-shopping during the Holiday season.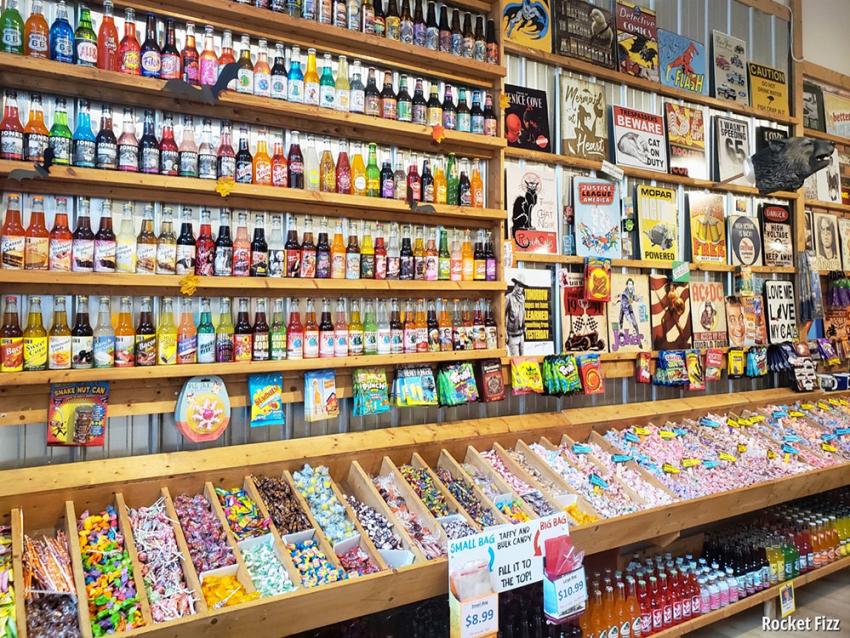 New gallery concepts like CultureVerse combine technology and artwork to expand opportunities for experiencing art from artists, educators, students, and preservationists. CultureVerse recently opened a physical gallery space on Main Street. Using scanning technologies from SCANN ARBOR, the company captures images and creates 3D Models to create virtual galleries accessible to folks beyond the Ann Arbor area.  
Enjoy delicious bubble tea in a unique Tea House environment at Boba Tea House, offering a large tea menu and a variety of toppings. Delivering freshly made teas and high-quality ingredients, the tea house is dedicated to providing a memorable beverage experience for boba tea lovers. Other menu items include juices, coffee, yogurt, and more options.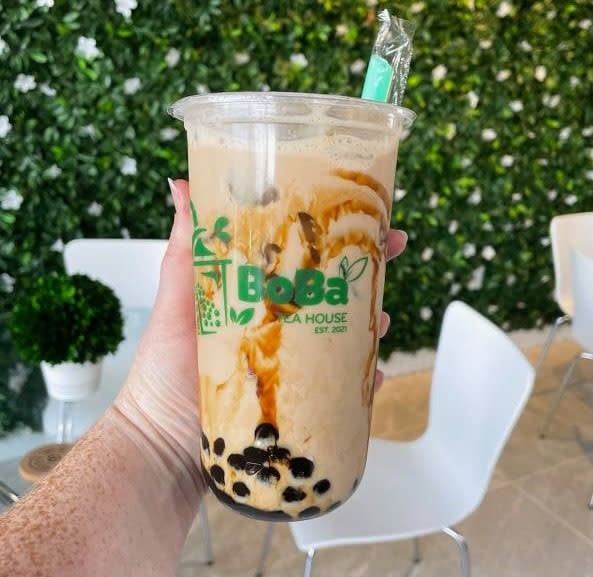 Opening a new Ann Arbor location with 8,000 wines, 3,000 beers, and 3,000 spirits available, Total Wine & More has become an instant attraction for beer enthusiasts and wine connoisseurs. This superstore features a wine sampling station, cigar humidor, and enough choices to always try something new. 
Located near U-M's North Campus, Booksweet is a new family-owned bookshop and cozy spot to browse and chat all about books. Catch upcoming events like 'Grown Folks Salty Storytime,' and stay tuned for book parties cohosted with local area groups like Black Men Read and more organizations uplifting and empowering communities of color.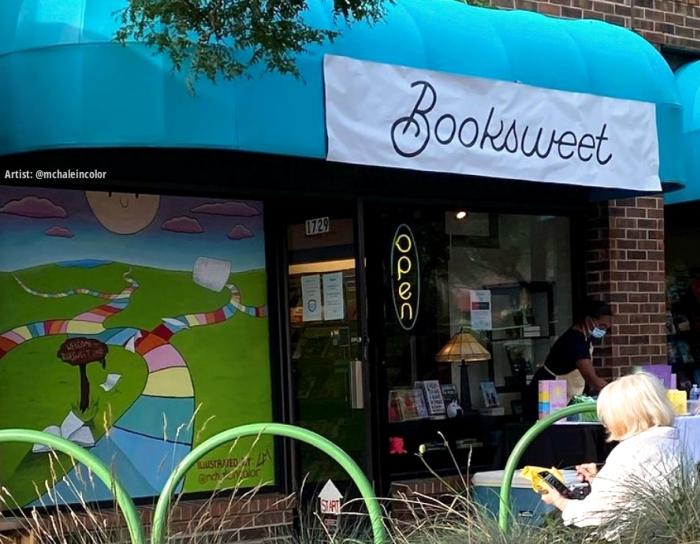 Welcome Ann Arbor's newest breakfast, lunch, and coffee spot. The Stray Hen Café offers traditional breakfast plates, creative combinations, oatmeal bar, and several sweet breakfast entrees like pancakes and waffles with tasty ingredients blended in. Try the Razzle Dazzle pancakes with cream cheese and raspberry sauce, or the Southwest breakfast bowl packed with flavor! 
 
Bakehouse 46 is a modern bakery serving up sweet treats like cupcakes, cookies, donuts, and breakfast sandwiches to help kickstart your day. This bakehouse is a collaborative culinary experience between the Cupcake Station and Blake's Farm, and regularly creates new and innovative flavors for visitors.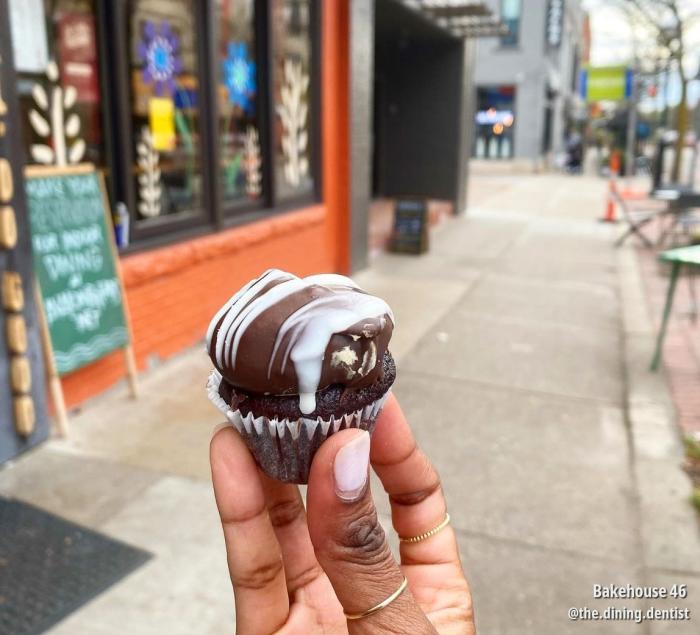 Recently Reopened  
Of Rice and Men  
New decorations and environment come with the Of Rice and Men reopening! Reserve a table and start looking forward to modern Asian-inspired cuisine, dumplings, dim sum, and more. Originally a Blue Llama Jazz Club menu pop-up, Of Rice and Men now has its own location next door. All dishes are prepared with local and globally sourced ingredients that bring out the best flavors in every bite.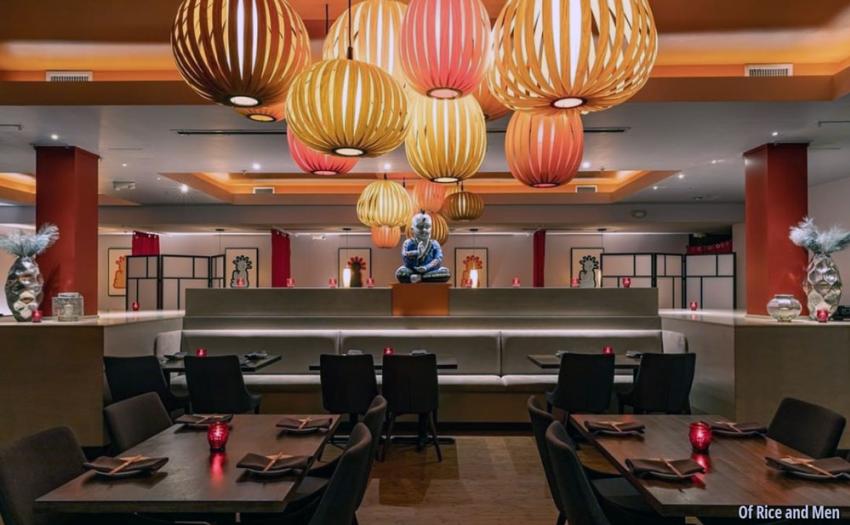 The African American Cultural and Historical Museum has reopened on weekends, showcasing the new exhibit, "AACHM @ 1528: Where Art Meets History". This visual collaboration celebrates six Black artists with Washtenaw County roots and is inspired by community, identity, legacy, resilience, and hope. The museum is dedicated to the preservation of Black history in Washtenaw County.   
 
Recently named Best of Washtenaw's 2021 Best Art Gallery, WSG Gallery is now open in a new Ann Arbor location at 111 E Ann Street. This artist-owned and operated gallery showcases public art shows, virtual exhibitions, and an online store carrying original artwork. Read through featured blogs to see what's new at the gallery and to learn more about the artists.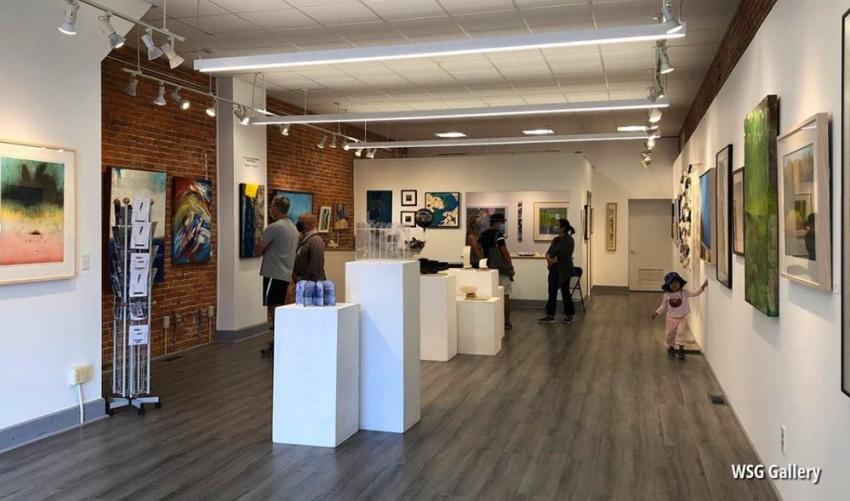 Grabbagreen 2.0  
Grabbagreen is reopening after transforming the brand by crafting a new menu with purposeful products for breakfast, lunch, and dinner. All items are prepped fresh and made to order with quick service, providing nutritional options of healthy food for those on the go. Click here to read more about what to expect!    
 
Ann Arbor's esteemed acoustic venue has reopened for live music! Many local favorites and renowned musicians are returning to Ann Arbor to play The Ark's intimate setting. The team at The Ark is committed to providing a safe and welcoming place by following safety guidelines and protocols so folks can continue to enrich their spirits through the power of music.  Click here to learn more.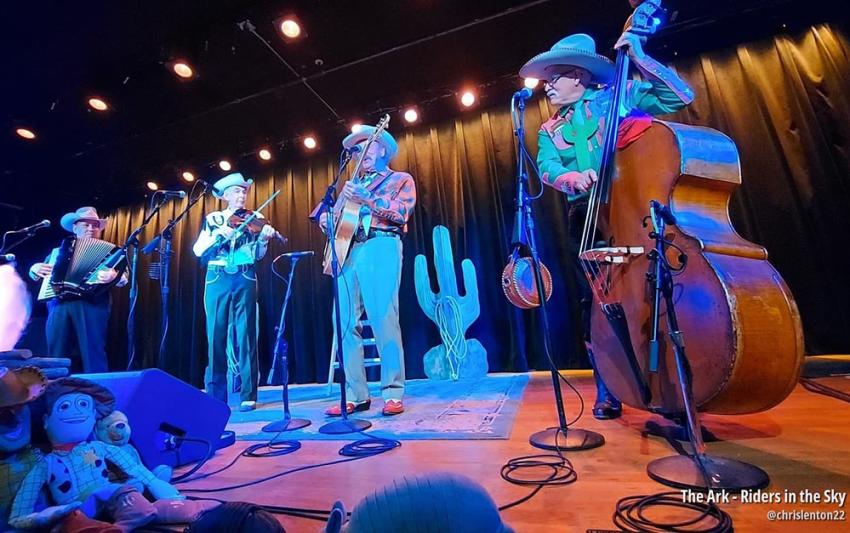 Shop personalized stationery, new jewelry, accessories, select clothing, and a variety unique gifts at The Write Touch! Reopening in a new location at 2386 E Stadium Boulevard., this crafty shop is a perfect spot to find custom and specialty gifts for every occasion.   
Neighboring Communities & New Openings 
Take time to visit the neighboring communities surrounding Ann Arbor to discover even more exciting businesses that are popping up all over. 
Family Fun  
In Saline, enjoy family fun and create art at White Pine Studios, offering several opportunities and art classes for all ages. Later, check out the Fine Print Book Shop, actively promoting and providing a diverse range of books for all reading levels and interests.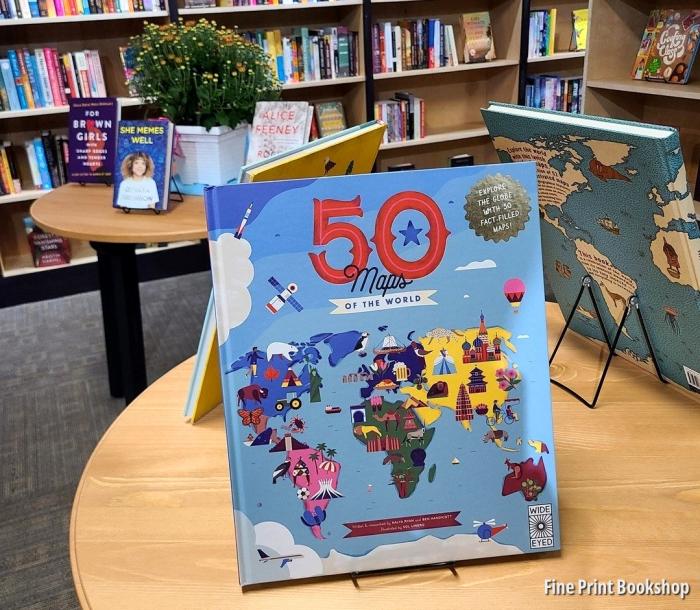 Cocktails & Drinks  
In the city of Ypsilanti, find familiar Ann Arbor-made products with alternative atmospheres. Ypsi Cocktail Club uses Ann Arbor Distilling Company's award-winning, seasonal spirits. Mash Whiskey Bar recently opened a second location next to Thompson & Co. in historic Depot Town. Mash is serving whiskey and bourbon, cocktails, mocktails, and small plates. 
For the Foodies 
Foodies will love The Grateful Crow specializing in fusion burgers & sushi bar offerings in Chelsea, recently celebrating their first anniversary.  Manchester Market is much more than a local market! This Manchester destination offers an artisan bakery, farmers market, café, authentic Italian gelato, and craft beer from local breweries.  
 
Experience the greater Ann Arbor area through exploring Dexter for scenic views while shopping and dining downtown, and visit historic Milan, one of the area's most celebrated hidden gems. Click here to learn more.  
These are just a few of the amazing new businesses opening and reopening their doors in the area. Did we miss your favorite new spot on the list? Add yours in the comments below!  
Like our Content?
Get all of the latest Ann Arbor happenings delivered to your inbox. Subscribe to our monthly newsletter.
Follow Destination Ann Arbor, @AnnArbor on social media. Instagram, Facebook, Twitter