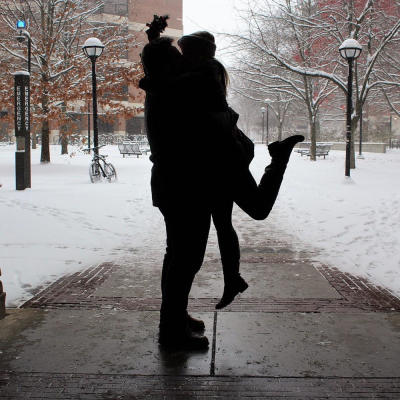 Keeping romance alive and connecting with your special someone is important, especially during the long winter months. If you live together you've likely been spending a lot of time existing in the same space, but that is not the same as connecting on a romantic level. With so much to explore, Ann Arbor is an ideal destination to spend quality time together. Here are some ways you can plan a romantic getaway and focus on the best parts of you.
Book a Room
First, get a room. Ann Arbor area hotels are offering special romance packages. They may include champagne and strawberries, a jacuzzi tub in your room, and a candle-lit room service dinner. Get comfy in robes and enjoy being pampered! The best part is leaving your worries at home, giving you the mental break needed to relax into quality cuddle time.
Grab Some Joe
In the morning, grab a coffee or tea from Cahoots Café, a hip spot in the heart of all the Ann Arbor action. Speaking of location, Drip House Coffee is located across the street from University of Michigan's Stadium. "The Big House" is the largest stadium in the United States. There is no shortage of coffee shops here. Ann Arbor is chock full of them. Many roast their own beans and each have a unique menu to try. We have all the fuel you need to start your day.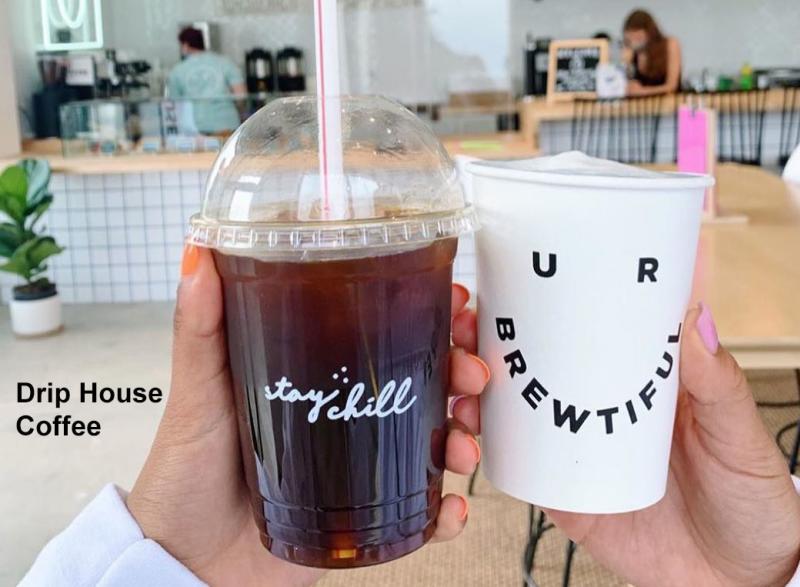 Murals Abound
This is an art lovers paradise. Take a stroll through downtown Ann Arbor and discover the many murals adorning the buildings walls. You'll find murals in black and white, celebrating diversity, steeped in the abstract and everything in between. In 2020, the Ann Arbor Art Center lead a project to create 10 new murals, pairing artists with building owners. View a map of the new murals. As you tour the town, you will find instances of artistic expression all over. The City of Ann Arbor has put together a guide to the public art.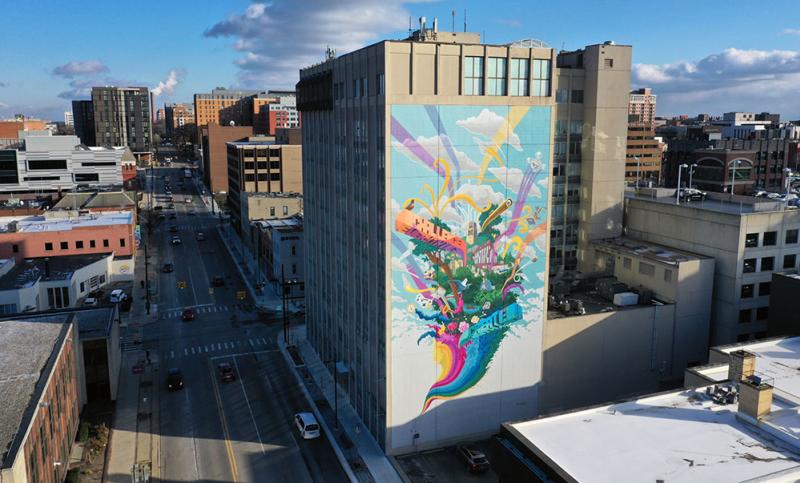 Retail Therapy
Pop into one of the Ann Arbor retail shops and buy yourself some mittens and a hat, or something a bit fancier for later. The area is host to a myriad of shops including vintage, specialty boutiques, apparel and local staples. If you are a University of Michigan fan, a stop at The M Den is a must. As the official retailer of U-M, they have all the Maize and Blue fan gear. Whatever your style, you'll be sure to find the perfect fit. Don't forget to grab some souvenirs for your family and friends back home.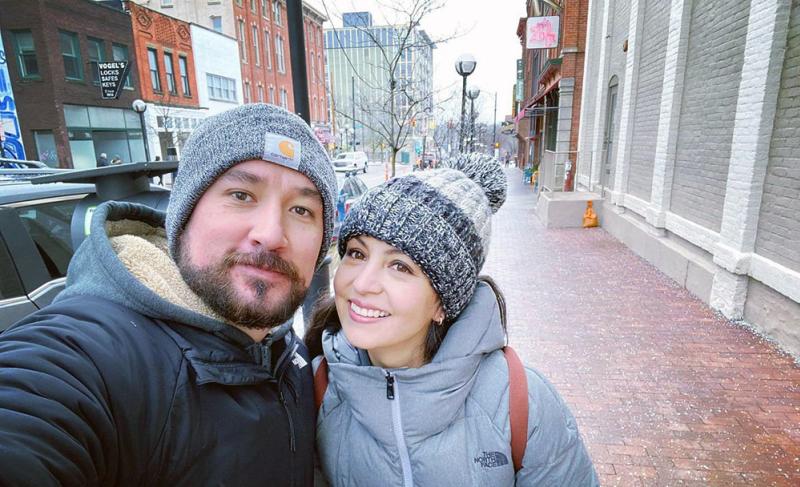 Fairy Findings
While you're out, keep your eyes peeled for the fairy doors. Known to be enjoyable for kids, these doors are fun for kids at heart too. Urban Fairy Doors are located around the downtown area, some doors even open to reveal fairy homes! Some doors have guestbooks nearby for visitors to write reflections and ask questions. Finding a fairy door is a magical experience and each one is unique. Fairies love gifts, many people leave coins, drawings, tiny packages, candies, and shiny rocks to thank them. View the Fairy Door map.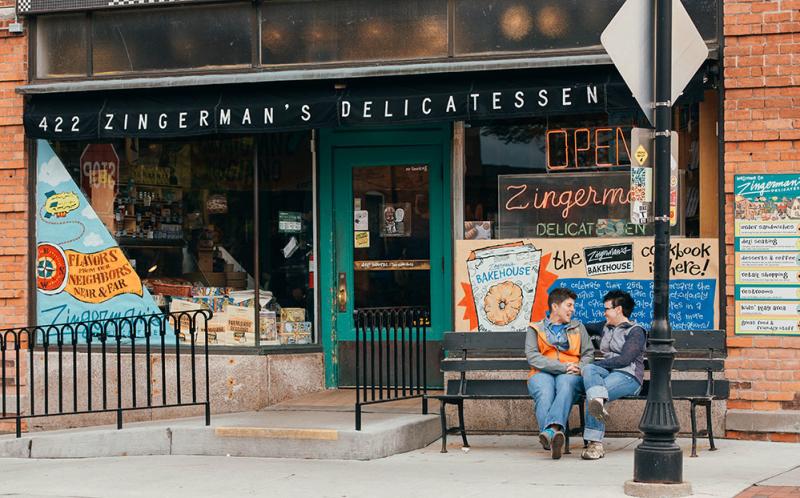 Deli Delights
Walking sure works up an appetite. Head over to the world famous Zingerman's Deli for one of the best Rueben's around! Oprah Winfrey gave the sandwich "an 11" on a scale of "1 to 5." While you're in Kerrytown, pick up snacks, cheese, crackers, hot cocoa and any other accoutrements. The Kerrytown District of downtown is home to the Ann Arbor Farmer's Market, open year-round on Saturday mornings. Kerrytown Market and Shops boasts some of the greatest artisan shops for food, wine, jewelry, gifts and more.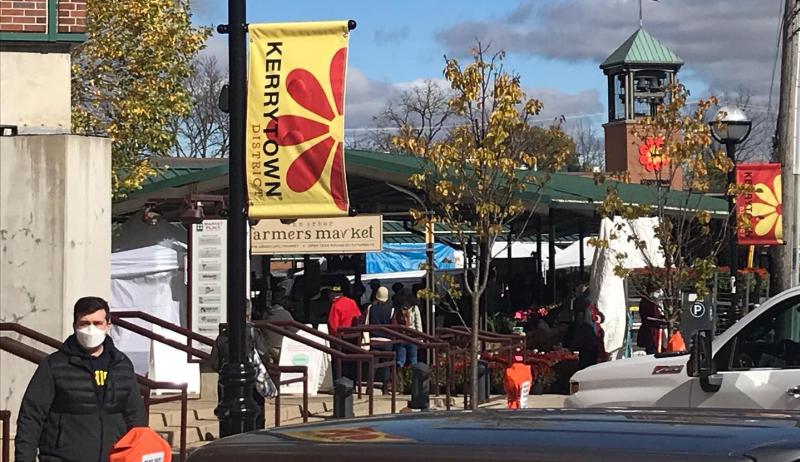 Nature Retreat
Once you've got your food sorted, head over to Barton Nature Area for lunch with a view! While you're there, take the time to hike along the Huron River. There is no shortage of natural beauty in this 102-acre park. The beauty of these trails is evident year-round but something about the quiet winter air brings out the romance as snow lightly falls around you.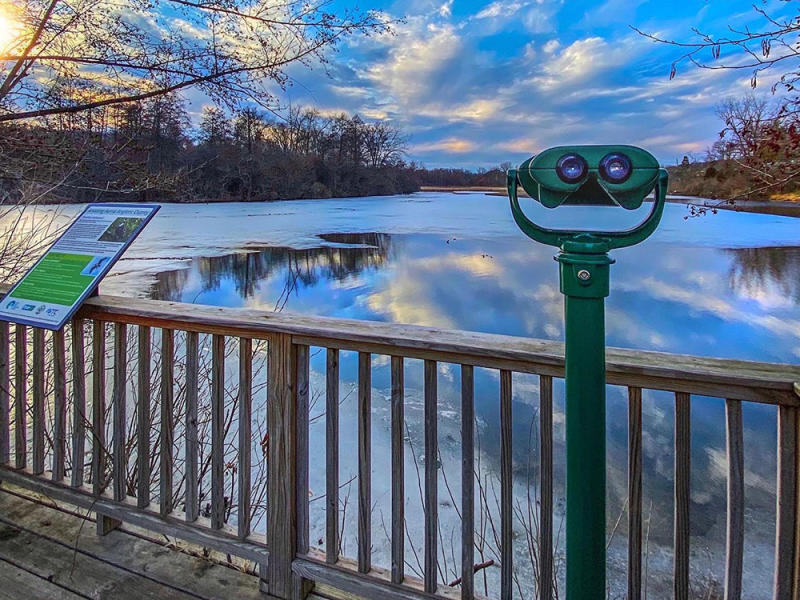 Scenic Drive
By now you might be a little chilly. Time to get in the car, crank up the heat, and take a drive. Huron River Drive will take you on a long and winding ride along the Huron River. Seeing the snow cling to the tree branches and fall gently into the river is so stunning, you may need to stop and take a few photos. When you do, be sure to get a few shots of the two of you together. Capturing the moment on camera will help you savor the memories and share your experience with others.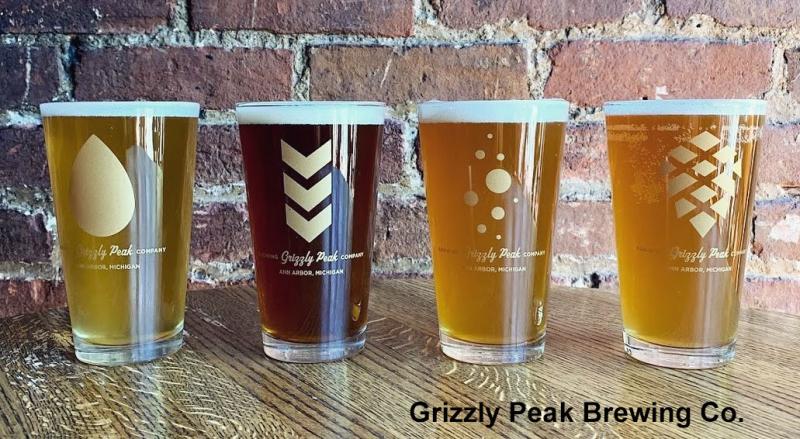 Dining and Cocktails
Time to head back to the hotel and get dressed up. Just because you're not going out to dinner doesn't mean you shouldn't dress to impress. Tonight, you're treating each other to a special evening. Get takeout from Vinology, featuring wine-friendly world cuisine, specialty artisan cheeses, and traditional entrees with a nouveau twist. Ann Arbor is a culinary kalidescope, with no shortage of inventive local restaurants. View a list of Ann Arbor restaurants.
Enjoy delicious dishes in your room with a bottle of wine or cocktails to go. Ann Arbor is home to several breweries, distilleries, and cocktail bars. Pick out a few to try, such as Grizzly Peak Brewing Company or The Last Word, to get the full townie experience.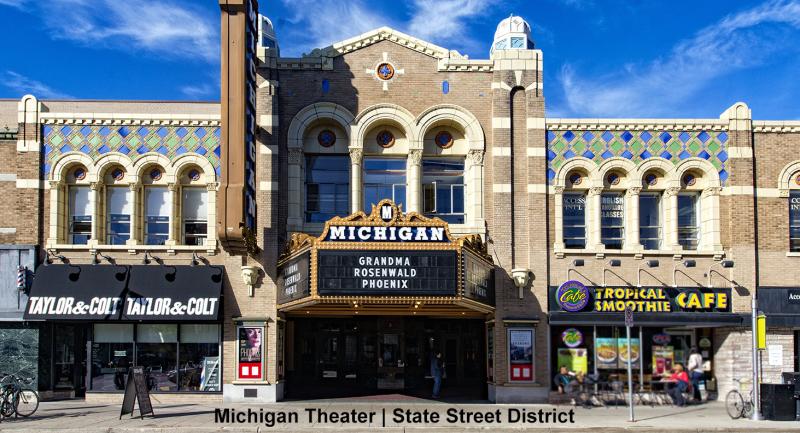 Movie Scene
Settle in for a movie with the virtual options from the Michigan Theater. The Michigan Theater is a historic part of downtown Ann Arbor's State Street District. They offer diverse screenings of films that you won't find elsewhere. View their schedule of virtual viewings. Discover something entirely new!
Taking time for yourself and your relationship will refresh and reenergize you for months to come. Winter is a wonderful time to enjoy the Ann Arbor area with a special someone.
No matter how you choose to enjoy the Ann Arbor area on your next quick getaway, please remember to wear your masks, wash your hands, and safely distance as much as possible. We recommend calling ahead for updated hours and regulations before visiting shops, eateries and attractions. 
Like our content? Get the latest Ann Arbor happenings delivered right to your inbox. Subscribe to our monthly newsletter.