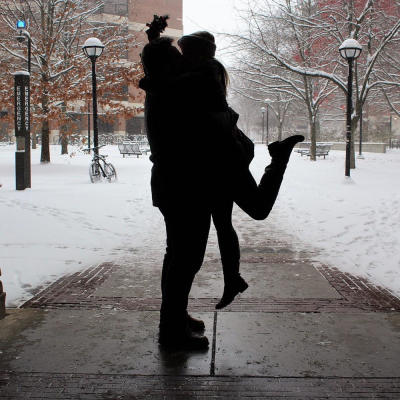 Keeping romance alive and connecting as a couple is important. You've likely been spending a lot of time existing in the same space, but that is not the same as connecting on a romantic level. Here are some ways you can plan a romantic getaway and focus on the best parts of you.
Get a room. Ann Arbor area hotels offer romance packages. They may include champagne and strawberries, a jacuzzi tub in your room, and a candle-lit room service dinner. Get comfy in robes and enjoy being pampered! The best part is leaving your worries at home, giving you the mental break needed to relax into quality cuddle time.
Take a stroll through downtown Ann Arbor and discover the many murals adorning the buildings walls. You'll find murals in black and white, celebrating diversity, steeped in the abstract and everything in between.
In the morning, grab a coffee from Cahoots Café, Drip House Coffee, or one of the other local coffee shops. Ann Arbor is chock full of them. Many roast their own beans and each have a unique menu to try.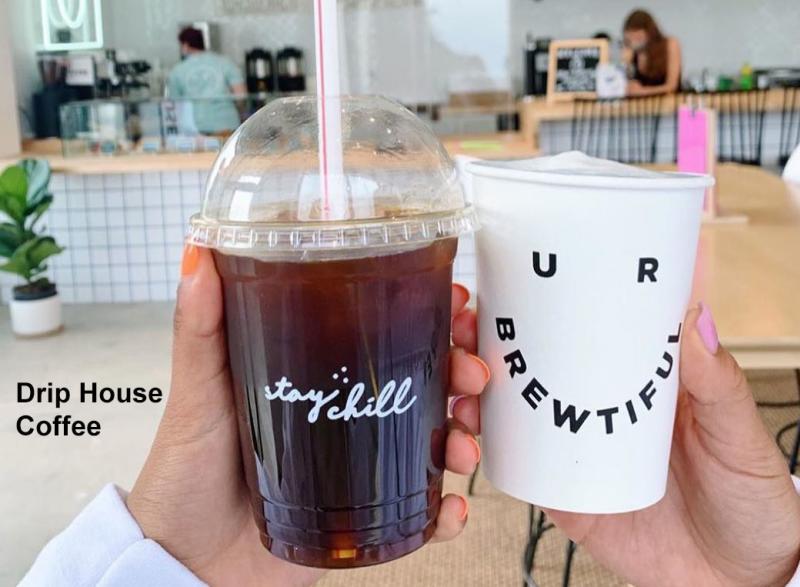 Pop into a retail shop and buy yourself some mittens and a hat or something a bit fancier for later. The area is host to a myriad of shops including vintage, boutique, and local staples. Whatever your style, you'll be sure to find the perfect fit.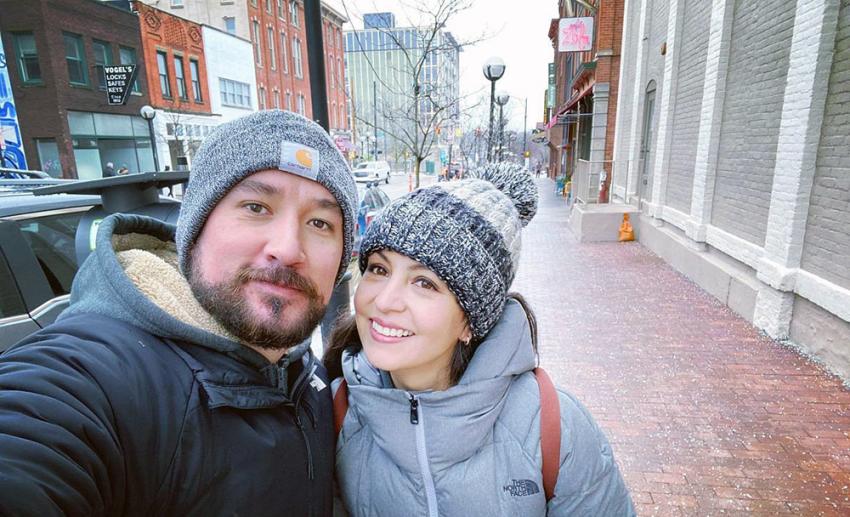 Wandering sure works up an appetite. Head over to the world-famous Zingerman's Deli for one of the best Reuben sandwiches around! While you're in Kerrytown, pick up sandwiches, cheese, crackers, hot cocoa and any other accoutrements. This district of downtown Ann Arbor is home to the Farmer's Market and boasts some of the greatest artisan shops for food, wine, jewelry and more.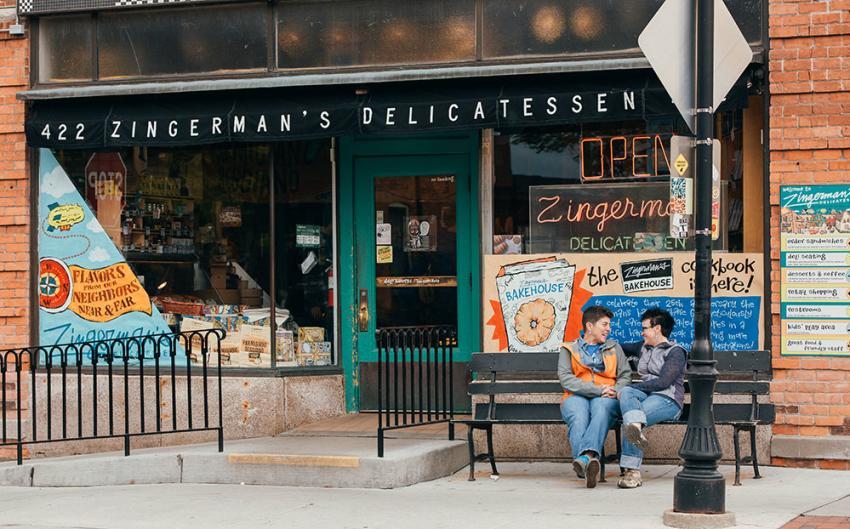 Once you've got your food sorted, head over to Barton Nature Area for lunch with a view! While you're there take the time to hike along the Huron River. The beauty of these trails is evident year-round but something about the quiet winter air brings out the romance as snow crunches lightly under your feet.
By now you might be a little chilly. Time to get in the car, crank up the heat, and take a drive. Huron River Drive will take you on a winding ride along the Huron River, offering up breathtaking, wintery vistas. Capture the moment on camera to savor the memories for years to come.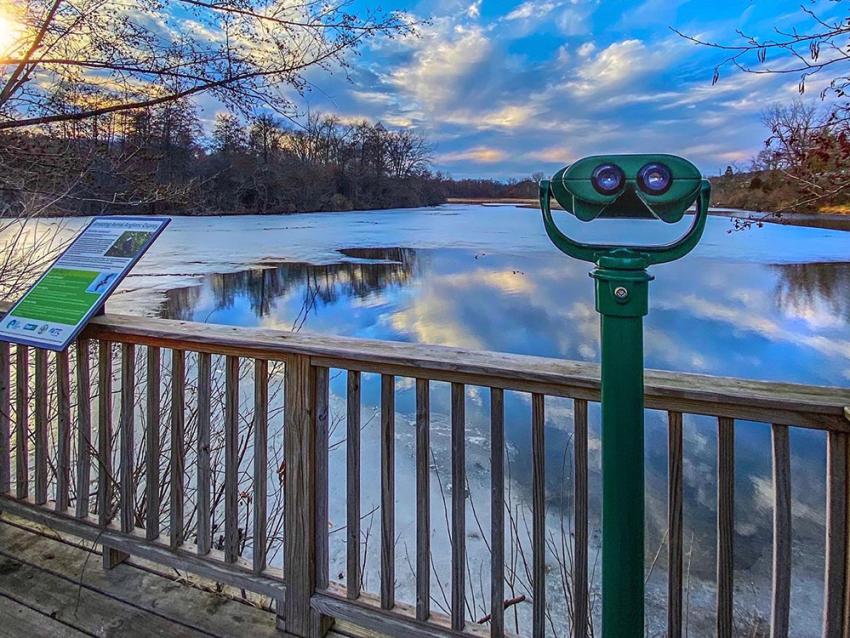 Time to head back to the hotel and get dressed up. Tonight, you're treating each other to a special evening. Head out to Of Rice and Men or another eatery and enjoy a romantic dinner for two.  Ann Arbor is home to over 400 restaurants, so you'll have plenty to choose from. Be sure to make reservations in advance.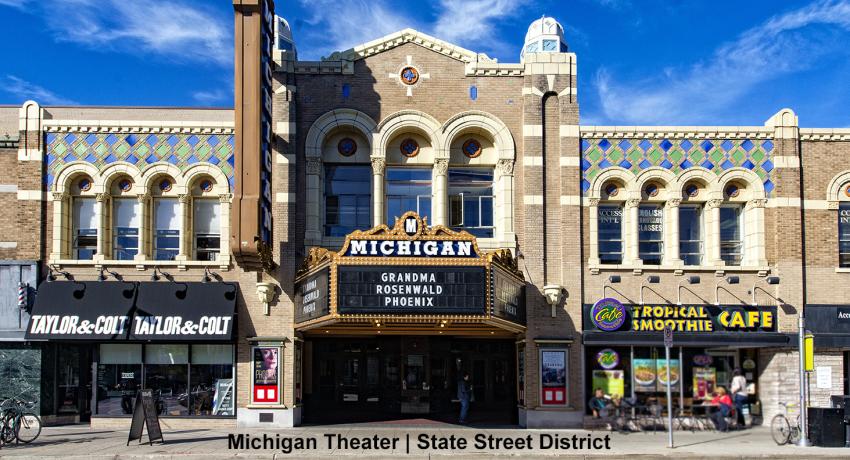 Head to the movies at the Michigan Theater. The Michigan Theater is a historic part of downtown Ann Arbor. They offer screenings of lesser known and limited run films, often not found in other theaters. Find an old favorite or discover something entirely new.
Like our Content?
Get all of the latest Ann Arbor happenings delivered to your inbox. Subscribe to our monthly newsletter.
Follow Destination Ann Arbor, @AnnArbor on social media. TikTok, Instagram, Facebook, Twitter