Colorful buildings and historic homes make up Ypsilanti's picturesque landscape, and this scenic section of town is a must-visit for architecture and history lovers! We encourage you to visit this charming city on your next Michigan road trip.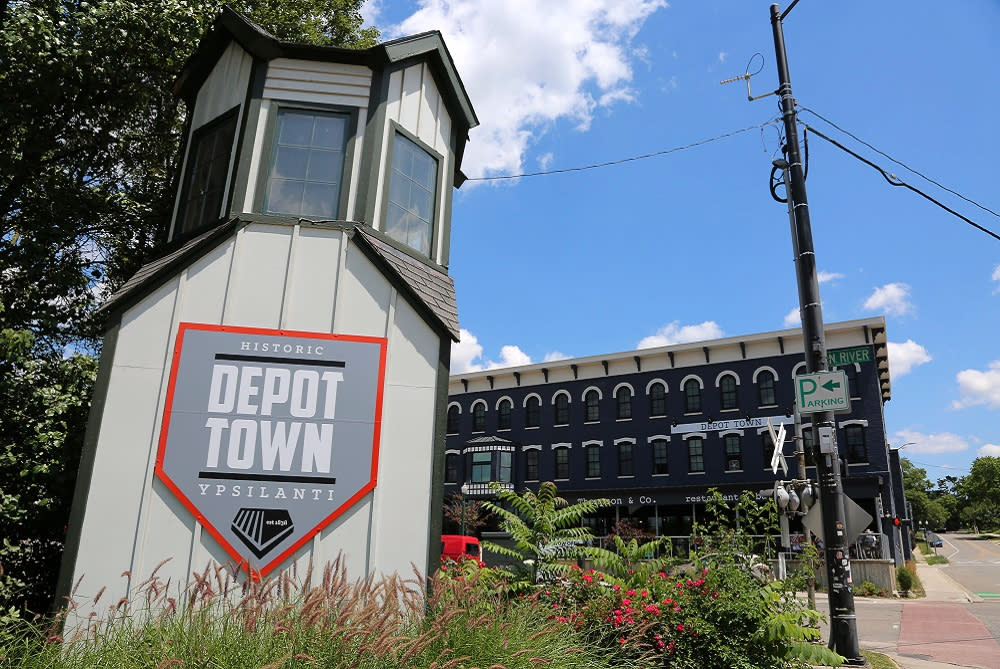 In the first part of this series, we highlighted how to spend a day in Downtown Ypsilanti. In part two of this series, we're visiting historic Depot Town! This stretch of Ypsi covers East Cross Street and surrounding areas. Here's why Depot Town should be on your travel list:  

Historic Charm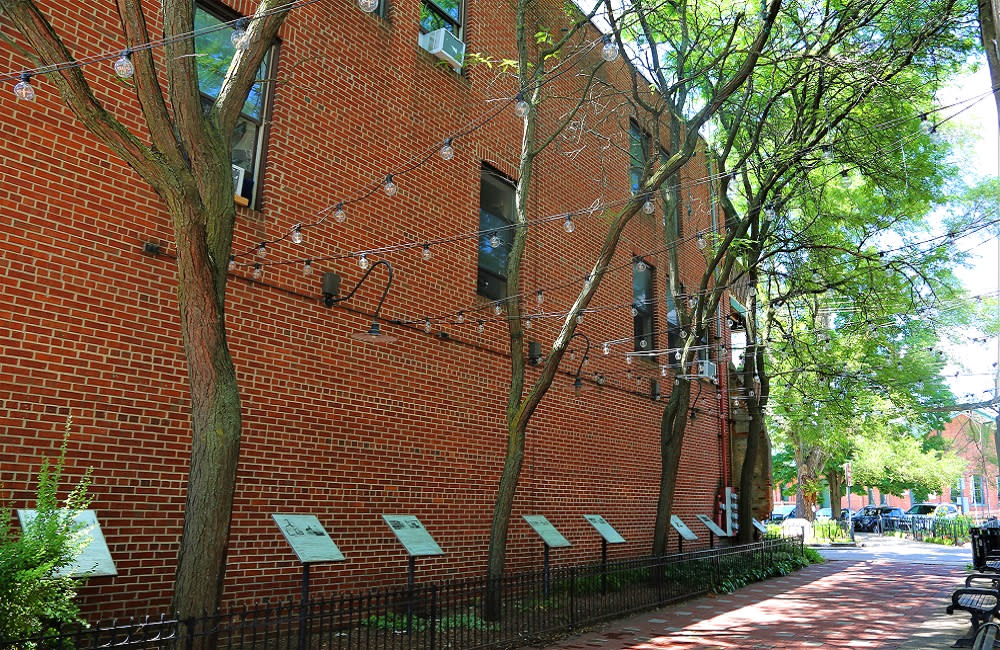 Ypsilanti is one of the largest historic districts in Michigan, and you'll discover historical markers on buildings all over Depot Town. Explore the city's heritage through guided history tours or stroll through quiet historic neighborhoods.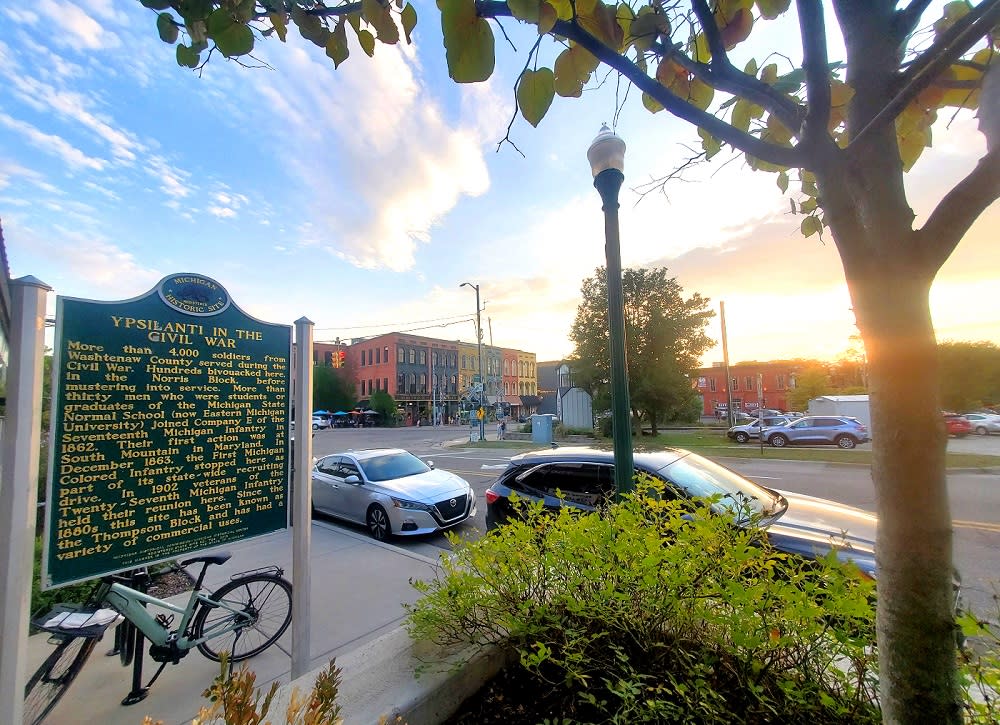 Visit the Thompson Block historical land marker, sharing the building's significant contributions to the Civil War and Black heritage. Find one of the six signs in Ypsilanti part of the Black Heritage Project, highlighting the influential roles of Black residents and organizations in shaping the vibrant community we know today. 
 
Niche Shopping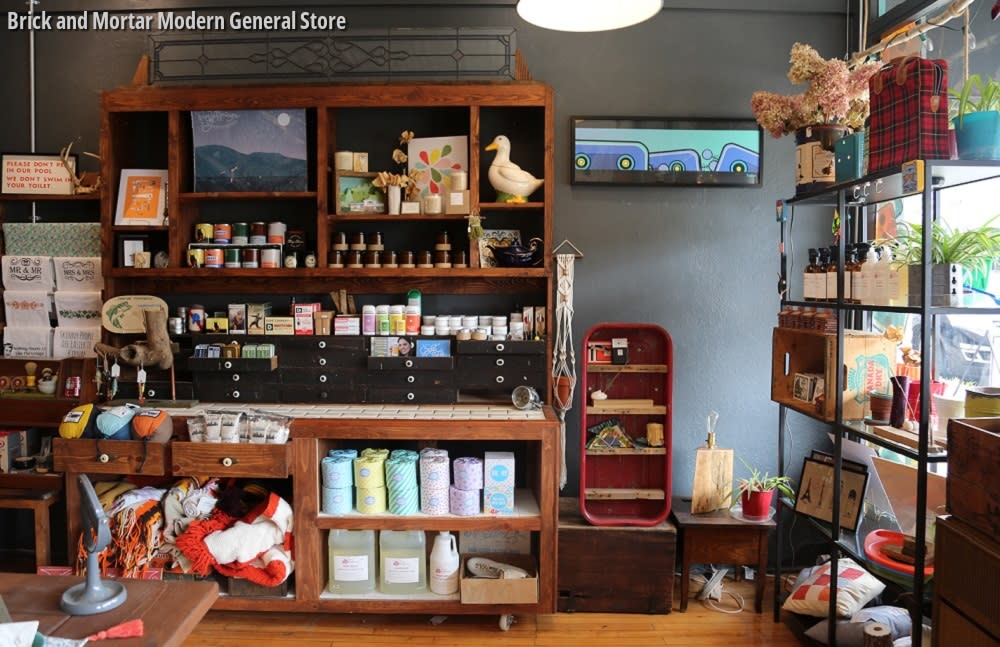 We mean it when we say Ypsilanti is a shopper's destination! Uncover the unique and intriguing at This, That, and the Odder Things. For a general store with a modern twist, visit Brick & Mortar Modern General Store carrying Michigan-made gifts. Step into Nelson Amos Studio for hand-painted Ypsi art and printed cards. 
Around the corner is Technical Equipment Supply offering various vinyl genres, including house and techno. Attend drop-in fitness classes at Mix Studios next door while visiting. After, check out Original Moxie for healthy, natural haircare products for all hair types just one door down. 
Go Antiquing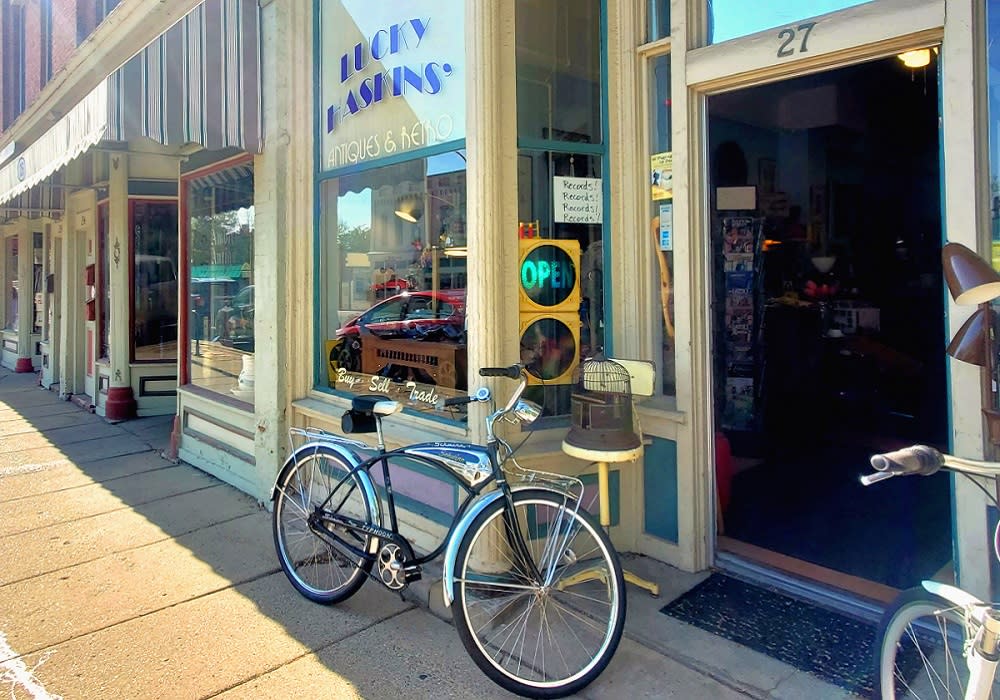 Vintage lovers rejoice in Depot Town. Shoppers will find Lucky Haskins Antique & Retro for nostalgic toys and posters, Jim Macdonald's Antiques and Apple Annie's Vintage for the finest coats, hats, and accessories, Ambient Antiques for a diverse collection of items from various eras, and Old Towne Gold and Coin for silver and gold treasures. 
 
Nature & Outdoors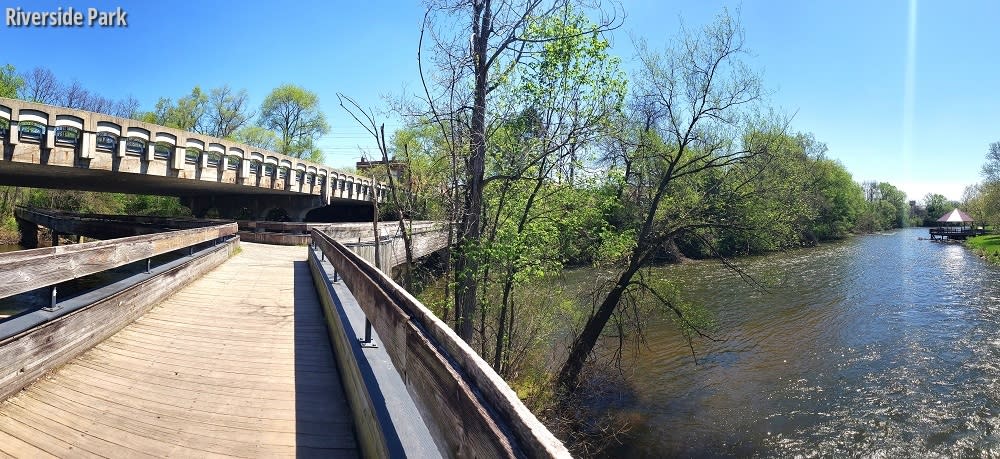 Take in views at Riverside Park, a scenic center connecting Depot Town to downtown. It's a prime fly-fishing spot with Schultz Outfitters nearby for your fly-fishing needs. The park's famous 'tridge' links to Depot Town shops and Frog Island Park. At Frog Island, visitors can use the self-service kayak launch, and access the 35-mile Border to Border Trail, an ADA-accessible pathway stretching across Washtenaw County. 
Click here to explore more outdoor recreation. 
Must-Visit Museums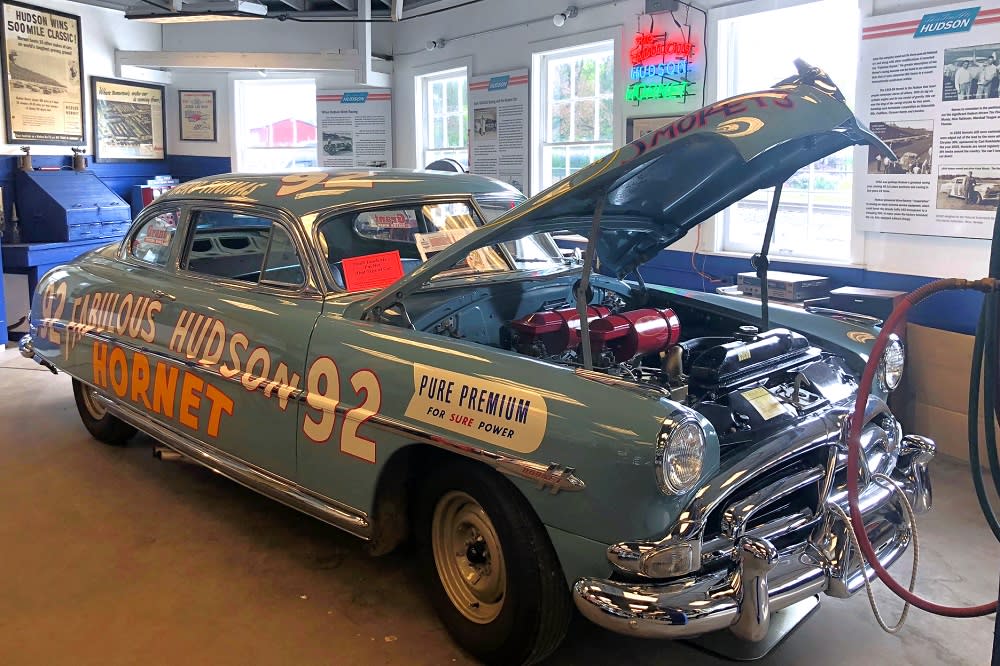 In the heart of Depot Town is the Automotive Heritage Museum featuring cars assembled nearby at the Willow Run Plant. Visitors can expect to see Hudsons, Kaiser-Frazers, Cheverlot Corvairs and the famous #92 Hudson Hornet racecar up close.  
Just up the road, the Michigan Firehouse Museum displays 26,000 square feet of firefighting artifacts and stories, and is connected to the 125-year-old original firehouse. Nearby, the Ypsilanti Heritage Museum features Native American relics and artifacts, a notable Tiffany window with Ypsilanti connections, and much more.  
 
Where to Dine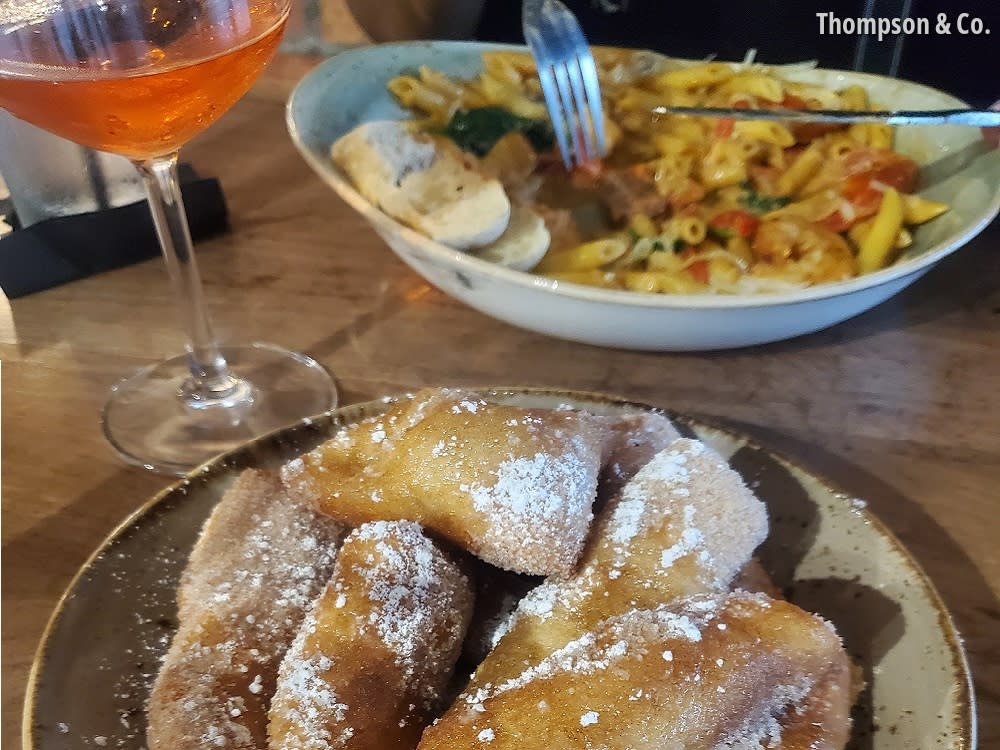 Depot Town is a hot spot for the best dining and drinks. Try Thompson & Co., a southern inspired American restaurant offering patio dining, perfect for date night. On the go? Visit the Ypsilanti Food Co-op and pick up sandwiches, salads, and daily soups.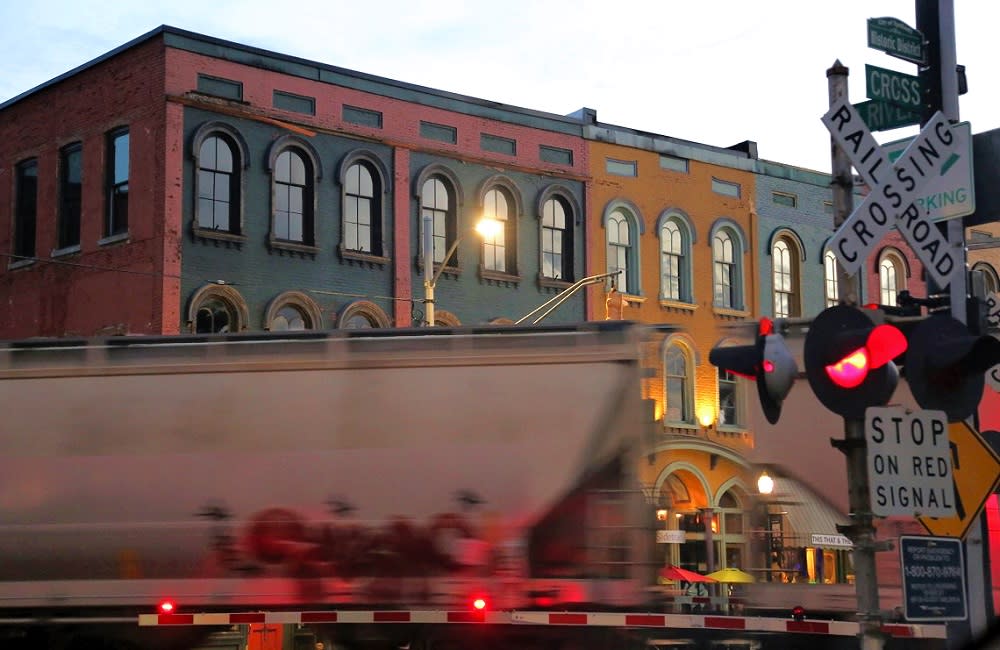 Order feta bread and specialty pizza from Aubree's Pizzeria before heading upstairs to Stick's for a game of pool or drinks on the rooftop patio. Watch the train pass by at Sidetrack and order a classic burger, or visit for Sunday brunch and bloody mary bar. Maiz Mexican Cantina is a go-to for Tex-Mex and traditional favorites, plus happy hour and daily specials! 
Click here to browse Ypsilanti restaurants.

Drinks & Things to do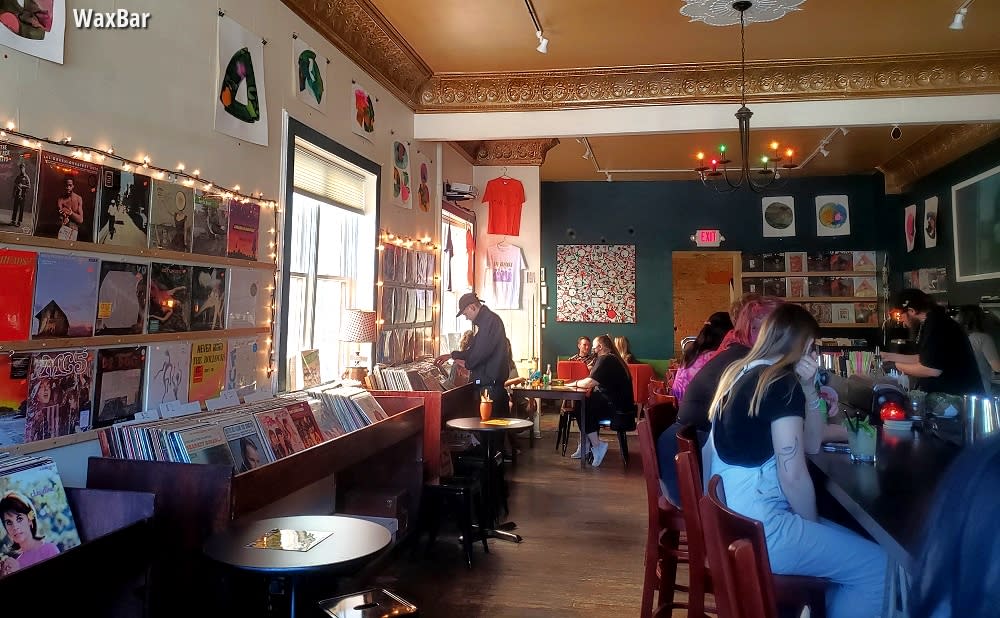 From coffee to cocktails, Depot Town has your flavor! Sip on coffee at Hyperion for a quiet study or work session. Later, enjoy live music and patio firepits at Mash Whiskey Bar. Browse records and admire local artwork while ordering specialty cocktails at WaxBar. Experience local brews and open mic nights at 734 Brewing Company, and outdoor drinks with Sunday DJ sets at Arbor Brewing Company. 
Click here to browse area things to do.  
Special Events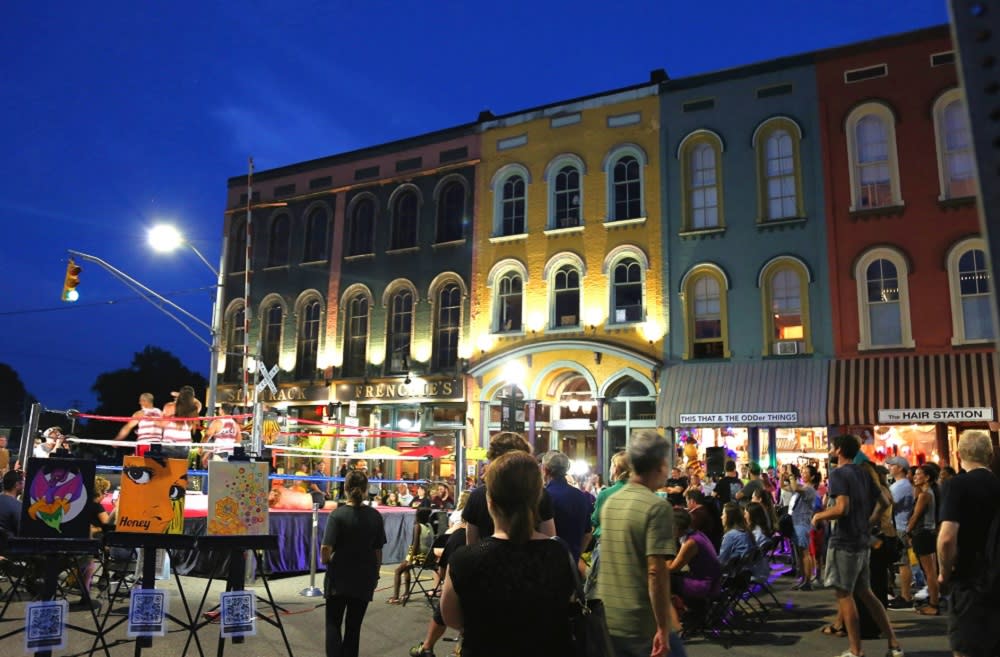 Many community and special events are held at the historic Ypsilanti Freighthouse. Make plans every Thursday in the summer for Depot Town Cruise Nights and Rally in the Alley, or Rumble of the Bumble, bringing professional wrestlers to the streets of Ypsi! Catch the Farmers Market every Saturday morning, and the Ypsilanti Jazz Festival on Saturday evenings at Riverside Park.  
Click here to view more area events.  
LIKE OUR CONTENT?
Get all of the latest info and happenings delivered to your inbox. Subscribe to our monthly newsletter.
Follow Ypsi Real, @YpsiReal on social media. TikTok, Instagram, Facebook,and Pinterest.