Ypsilanti is an unexpected must-visit for music lovers and jazz enthusiasts.  Nestled between Detroit, an all-around music destination with historic jazz ties, and lively jazz clubs in Ann Arbor, Ypsilanti is a hidden gem hosting several exciting live jazz events all summer long.         
 
Honoring Ypsi Jazz History 
Once home to the popular Frog Island Festival that started in 1982, Ypsilanti invited music lovers in for this multi-day event, where a variety of bands played jazz, blues, and zydeco music. The festival hosted local and national talent for nearly 20 years.  
Today, community musicians and organizers are putting Ypsilanti jazz festivals back on the map. Taking new shape and bringing in artists of all kinds, check out these upcoming jazz events happening here:  

John E. Lawrence Summer Jazz Series  
Ford Lake Park, Fridays 7:00 PM – 9:00 PM 
The John E. Lawrence Summer Jazz Concert Series makes its highly anticipated return, hosting concerts each Friday through Labor Day weekend. Catch the special series at Ford Lake Park in Ypsilanti Township. Concerts are free, however there is a $5 parking fee.  A shuttle will be provided to and from two additional locations: Ypsilanti Township Civic Center and Heritage Park for $3 round trip.   
Headlining performer, Jeff Lorber, and John E. Lawrence will perform their newest release, "Leather Jacket" during the final show. Attendees are encouraged to sport their leather jackets. Bring your own chair or blanket and enjoy smooth jazz!  
July 1 - Randy Scott 
July 8 - Lin Rountree 
July 15 - Paula Atherton 
July 22 - John E. Lawrence 
July 29 - Daryl Beebe 
August 5 - Yancyy 
August 12 - Alvin Waddles 
August 19 - Demetrius Nabors 
August 26 - Dr. Jesse McGuire 
September 2 - Jeff Lorber Fusion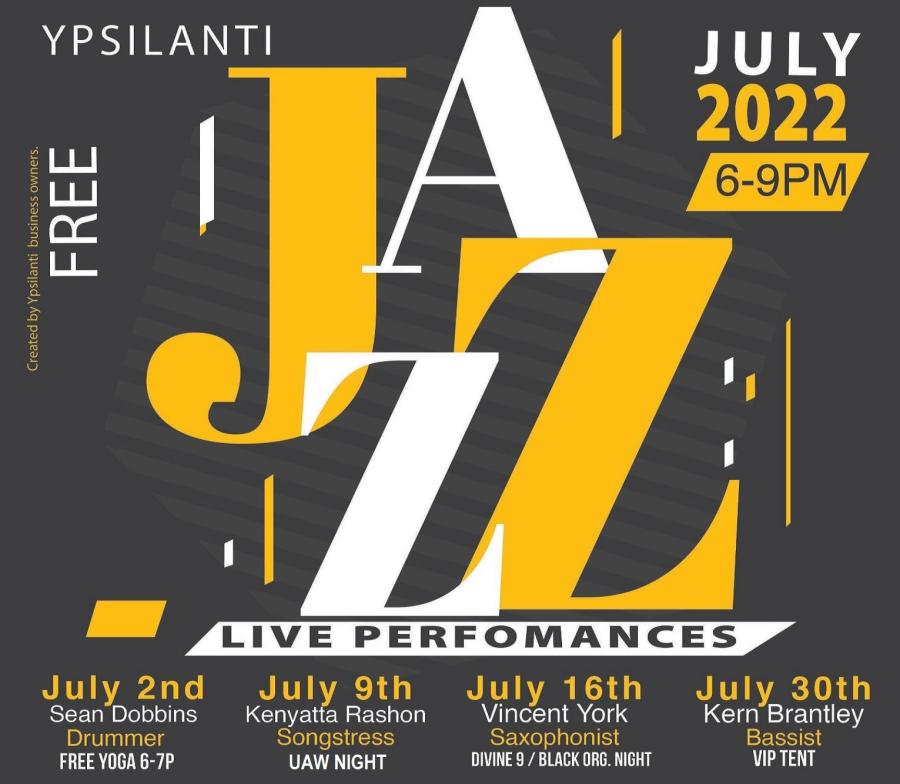 Ypsilanti Jazz Fest 
Riverside Park, Saturdays 6:00 PM – 9:00 PM  
The fun continues at the Ypsilanti Jazz Fest taking place Saturday nights in July at Riverside Park. This grassroots community series is free and open to all and features several vendors to browse. Before and after the concerts, spend time in Ypsilanti to dine, shop, find family fun, and more.   
July 2 – Sean Dobbins; Free Yoga 6-7 PM  
July 9 – Kenyatta Rashon; UAW Night  
July 16 – Vincent York; Divine 9 / Black Org. Night 
July 30 – Kern Brantley; VIP Tent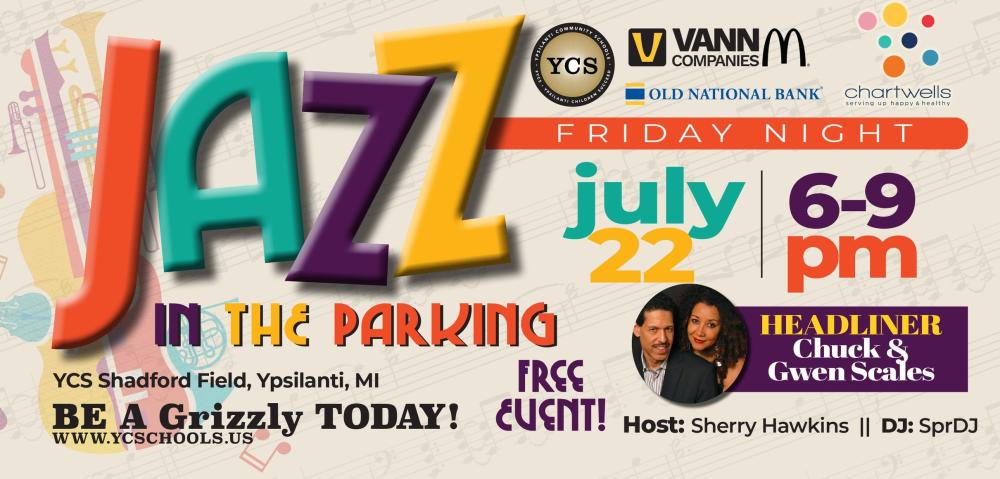 Jazz in the Parking Lot  
Ypsilanti Community High School, Schadford Field, 6:00 PM – 9:00 PM 
Join in on July 22 for the free, annual Jazz in the Parking Lot, featuring Detroit jazz duo Charles & Gwen Scales from Dance with Elegance.  Concessions will be available, plus several Ypsilanti area vendors to shop, including food favorites like Lot G, and plenty more. This fun-filled party for all ages helps raise funds for Ypsilanti Community Schools programs.  
 
And more!  
Music venues and businesses around Ypsi, like Ziggy's and Mash Ypsilanti, regularly host live musical guests, including jazz and blues genres. Check out more Ypsilanti nightlife for more fun after the show! Browse more area events happening here.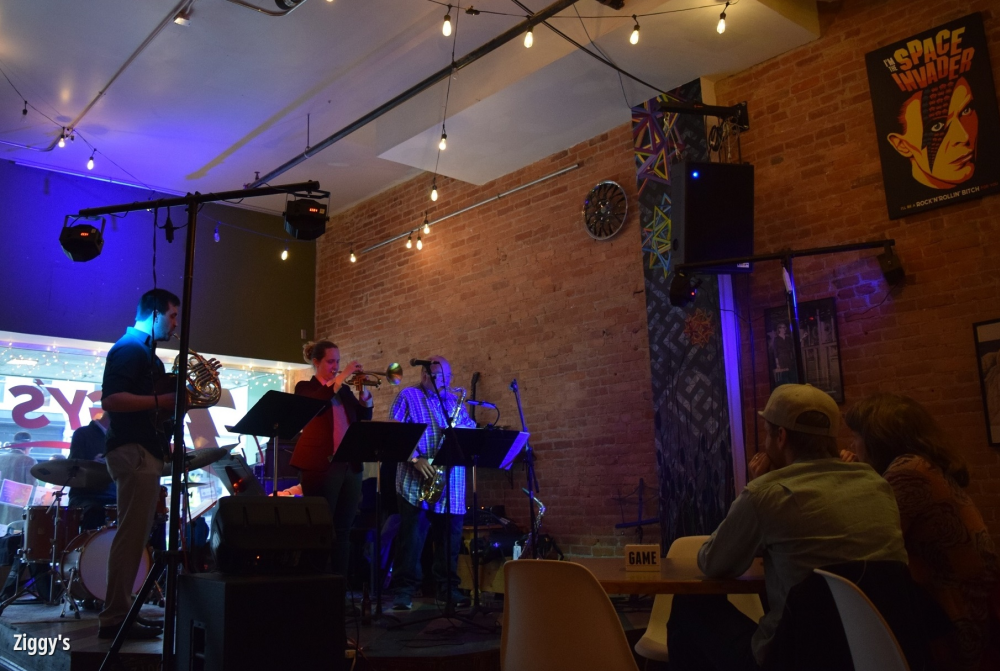 Attending upcoming live music events in Ypsilanti? Be sure to share your photos and tag @Ypsireal on social media, or upload your favorite Ypsilanti photos here. Your photo may show up in a featured story.
Like our content?
Get all of the latest Ypsilanti happenings delivered to your inbox. Subscribe to our monthly newsletter.
Follow Ypsi Real, @YpsiReal on social media. Instagram, Facebook, Twitter