Ypsilanti is a top spot for having fun on a budget. Whether searching for free events or low-cost exciting activities, you can find it here. We've gathered a few ideas to help you get started:  
 
Free Activities 

Historic Tours  
Plan a self-guided tour of the Ypsilanti historic districts. Sightsee beautiful architecture and colorful buildings in Depot Town, Downtown, and West Cross. Next, tour Ypsilanti Black Heritage Project to explore and learn about Ypsi's historically Black neighborhoods and points of interest.  

Exciting Events  
From weekly events like Depot Town Cruise Nights, to annual favorites like Parkridge Summer Festival, Ypsilanti hosts several free events for all interests. Catch outdoor movies in the park, live music, and a free monthly arts & culture walk, and discover more of Ypsi along the way. 

Visit Galleries & Public Art
Ypsi galleries, like Riverside Arts Center's contemporary gallery, display artwork of all kinds. 22 North Gallery provides space for under-recognized artists, and The Gallery at Stone & Spoon celebrates LGBTQIA artwork and more. Become inspired by colorful murals, sculptures, and found art through YpsiWrites' free public art and writing tour. 

Discover Hidden Gems  
Find family fun at the Ypsilanti District Library and relax in the peaceful Library Plaza outside. Find a dedicated marker to Elijah McCoy and statue of Harriett Tubman here. Honeybee Alley, the giant yellow Ypsi Real chair, and the Ypsilanti Water Tower are must-sees when visiting. 
 
Lunch in the Park  
Pack a lunch or pick up a meal from your favorite Ypsi restaurants and head to one of the many picturesque parks nearby. Enjoy lunch at Riverside Park sitting along the Huron River, or underneath the pavilion at Prospect Park. 
On a Budget 

Dine 
Breakfast favorites, Full House Restaurant and The Bomber, each offer their own unique flare and affordable dishes. For lunch and dinner, head for the chili dogs and root beer from Bill's Drive-In, authentic Mexican food at La Torre Taqueria, and the best brats at Wurst Bar.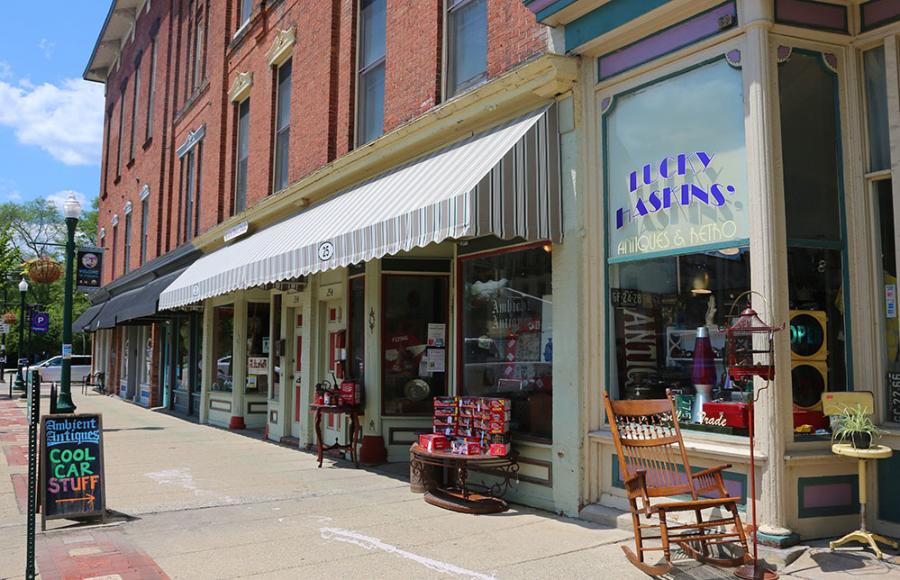 Shop  
Treat yourself during your visit! Shop souvenirs created by area artists at Stardust Ypsi and Twisted Things. Antique lovers, browse affordable keepsakes at Silver Spoons Antiques, and nostalgic finds at Lucky Haskins. Buy retro clothing and goods at Gentle Vibes Vintage and A2 Vintage. 

Explore 
All four Ypsi museums offer free or low-cost admission. Visit the Michigan Firehouse Museum and Yankee Air Museum to start. For theatre fans, attend performances by Neighborhood Theatre Group and PTD Productions. If you love sports, visit the Fowling Warehouse for hours of fun! 
These are just some of the exciting free and budget-friendly activities to try in Ypsilanti. Tag us at @ypsireal on social media or upload your Ypsi adventure photos here! 
Like our content?
Get all of the latest Ypsilanti happenings delivered to your inbox. Subscribe to our monthly newsletter.
Follow Ypsi Real, @YpsiReal on social media. Instagram, Facebook, Twitter