Groups & Tours
Share in the Ann Arbor experience.
From planning a reunion to coordinating a group bus tour, the Ann Arbor area is the ideal destination to celebrate shared passions and interests. 

Destination Ann Arbor was named on of the Best MidAmerican CVB/DMOs in 2022 by Meetings Today! Meetings Today polled its audience about who they think are the best in meetings destinations. Criteria included quality of meeting space, guest rooms and guest services, efficiency and helpfulness of staff, recreational activities, and overall value and experience.   
Let us help!
Destination Ann Arbor is the best resource for itinerary building throughout the region. Whether you're coming for the day or the weekend, we can craft a visit to remember for your group. Contact us today for more information about our complimentary services, including:
Research and planning assistance
Custom itineraries
Accommodations inquiries
Tour recommendations and contacts
Self-guided tour materials
Contact us today to learn why this quintessential college town — renowned for its rich arts and culture, vibrant downtown, and eclectic culinary scene — is the ideal destination for your group.
For assistance, please contact Patti Ingleson: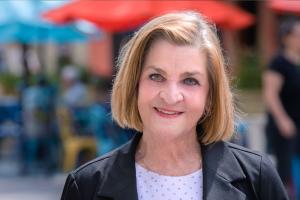 Patti Ingleson, GMS, CTA
National Sales Account Executive
Contact for information about Ironworkers Training Program, Corporate, Government, Military and Group Tours