We are ready to host your event!
From traditional meeting spaces to unique event venues, Destination Ann Arbor is ready to assist you. Our complimentary services are available to minimize the amount of time you spend researching destinations, including site selection, transportation options, networking activities, catering and more. Please reach out to the knowledgeable sales team at Destination Ann Arbor with any questions you may have. 

Destination Ann Arbor was named one of the Best MidAmerican CVB/DMOs in 2023 by Meetings Today, for the second year in a row! Meetings Today polled its audience about who they think are the best in meetings destinations. Criteria included quality of meeting space, guest rooms and guest services, efficiency and helpfulness of staff, recreational activities, and overall value and experience.   
Download our Meetings Planner Overview (pdf) or 14 Reasons to Bring Your Group to the Ann Arbor Area (pdf) and see for yourself what makes Ann Arbor such a great place for gatherings.
Premier Destination
"Ann Arbor is a small town with a big feel. We're a vibrant community that inspires groups to think and dream bigger." After the meeting is done, what is there to do? Well, if you're meeting in Ann Arbor, Michigan, plenty!  Five tips for getting the most out of your meeting downtime in Ann Arbor
Exceptional Services
Complimentary planning and research assistance
Facilitation of hotel proposals and room blocks
Expert facility and accommodation knowledge
Site tours and networking event recommendations
Welcome materials for your attendees
Site Selection Support
150+ meeting places, from small, creative venues to University of Michigan Stadium
100+ arts and entertainment venues, from community clubs to fine arts museums
400+ eateries, from old-fashioned Italian bistros to trendy, contemporary American restaurants
Approximately 5,000+ hotel guest rooms in the area, all close to each other
Banquet facilities that can seat up to 600 guests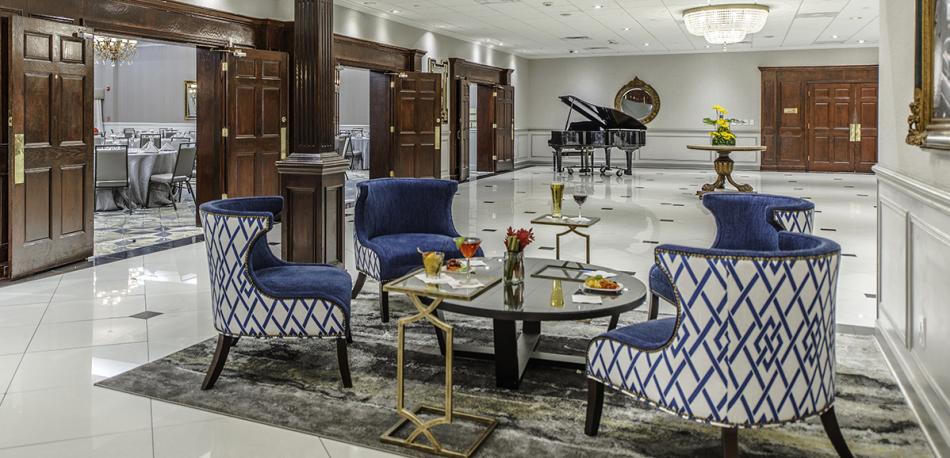 What Our Clients Say
"Destination Ann Arbor was a HUGE help to bringing our group of 70 to the area for our annual visit exchange program, both with selecting venues and then being on hand while we were in town.  They provided local expertise and recommendations that my research alone could not match.  We have visited many communities in the past and the visitors organizations have always been helpful, but the level of involvement Destination Ann Arbor had throughout our trip formation process was top notch.  Kudos to the team!" - Jolyn Sattizahn, Vice President of Community Affairs, Columbia Chamber of Commerce
"I'd like to graciously thank Destination Ann Arbor for assisting us in finding a perfect venue for our annual corporate event. We needed a space that could fit 100 to 200 people, and the bureau found the perfect place for our needs. Their attention to detail and follow through helped make our event a success!" - Kijuana Butler, Community Action Network
"Our event couldn't have gone better; everything was great! We very much appreciate all the assistance, from getting the hotel room block to gift bags and more. Can't thank you enough for your help, and I enthusiastically recommend your services!" - Jim Stodolak, Kappa Sigma Fraternity
"The conference was wonderful. Ann Arbor goodies were a huge hit! Everyone raved about the commute from DTW, so the location was perfect." - Kristine Nash-Wong, Director of Marketing, XLerant