ANN ARBOR, Mich., June 1, 2022 – Mike Malach, Executive Director for the Ann Arbor Sports Commission, announced today that University of Michigan's Ashley Lau and Eastern Michigan University's Kyleigh Dull would receive sponsor exemptions to compete in the 2022 Ann Arbor's Road to the LPGA powered by the A2 Sports Commission taking place June 13-18 at the Travis Pointe Country Club.
"We are excited that Ashley and Kyleigh will be joining the field for our tournament," said Malach, who will also double as the Tournament Director for the Epson Tour event in Ann Arbor. "We wanted to bring a professional golf event back to our community. We are also pleased that we will be able to help both of our Division 1 universities in Washtenaw County with these exemptions."
Lau will be one of the top female golfers in Wolverine history. During her 2022 senior season with U-M, Lau was the first golfer to be honored as a first-team All-American with the Women's Golf Coaches Association (WGCA), was the first Wolverine in program history to be named Big Ten Golfer of the Year, had the lowest scoring (71.70) in U-M history, and helped lead the Wolverines to their first Big Ten Championship and first trip to the NCAA Championships.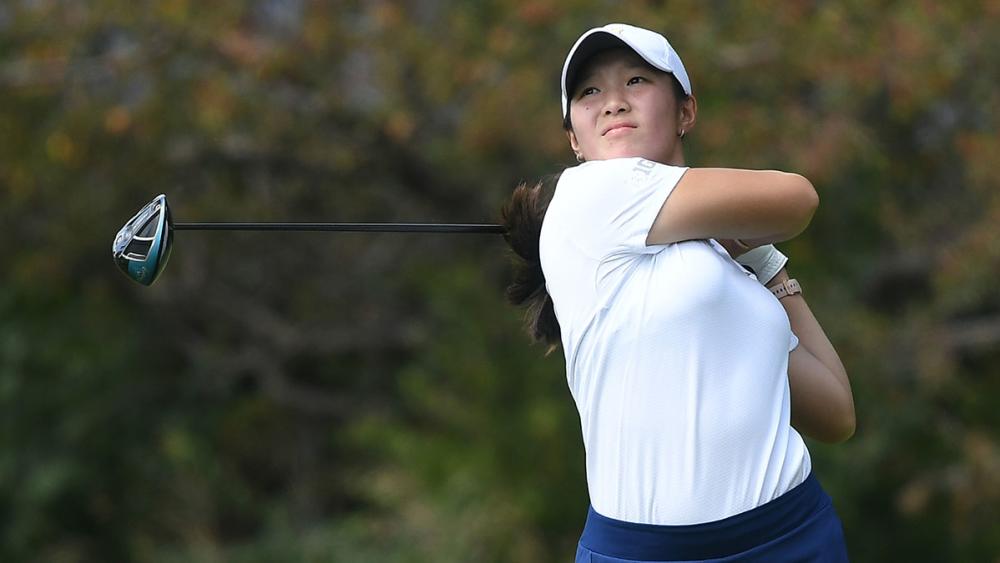 Lau recorded 14 career top 10 finishes, with nine among top 5 and four individual titles, 42 rounds of par-or-better; 28 sub-par rounds with 11 sub-70, and shot a career-low 66 (-4) in the final round of 2022 VyStar Gators Invitational (March 5-6) which tied her for a second-lowest single round in program history. She was a four-time Medalist (a U-M record) and a three-time Academic All-Big Ten honoree.
She also played in the 2022 Augusta National Women's Amateur (March 30-April 2) with teammate Haley Borja. She was invited to play in the 2022 Palmer Cup (July 1-3) Cologny, Switzerland, at the Golf Club de Genève.
Lau is from Bintulu, Malaysia, and attended high school at Hills International (Australia). She will join her assistant coach AJ Newell who will also compete in the 2022 Ann Arbor's Road to the LPGA powered by the A2 Sports Commission. Newell has played in other Epson Tour events and is qualified to play as a professional with her card. 
EMU's Dull of Fremont, Ohio, will go down as perhaps the most outstanding female student-athlete in Lakota High School history. She played on Lakota's boys' team and made her way through fields to four girls' State of Ohio Tournaments. She won or shared two of the last three Division II state girls' titles and is one of just six girls to have won the state title twice.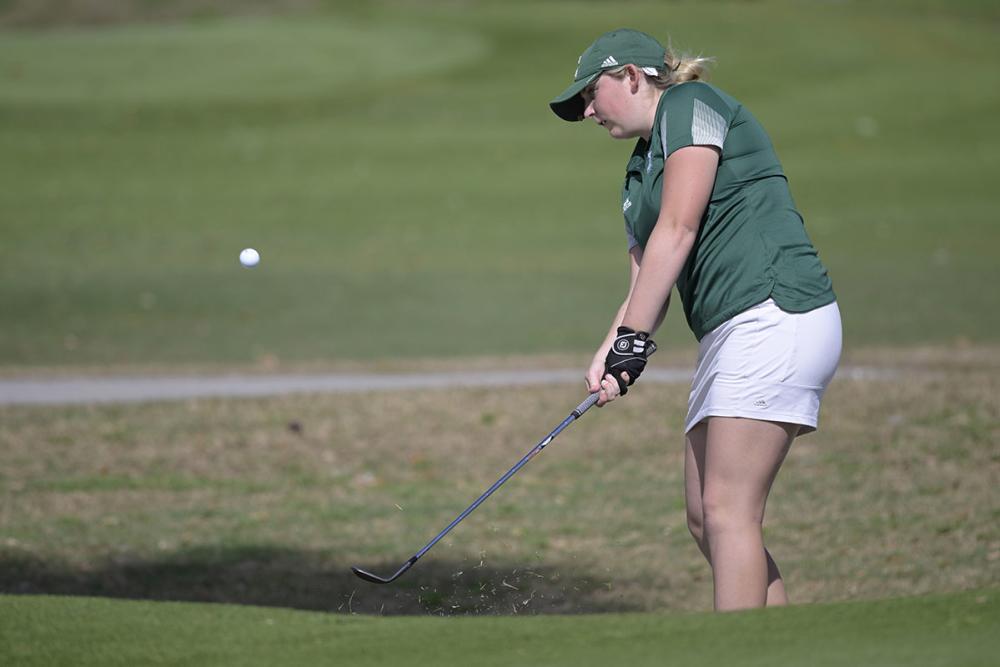 As a freshman this past season at EMU, Dull played in 29 rounds and finished with the 13th lowest single-season scoring average in Eagles history. She posted three top-10 showings in her first four career events and had four top-10 showings last season. Her sister. Makayla played golf at the University of Akron and is now the head men's and women's golf coach at Lake Erie University in Painesville, Ohio.
A third exemption could be announced at a later date.
The competitors will practice on Monday and Tuesday (June 13-14) with a Pro-Am scheduled to take place on Wednesday (June 15). The 54-hole tournament will run Thursday thru Saturday (June 16-18).
There will be free admission courtesy of DTE Energy for the 2022 Ann Arbor's Road to the LPGA powered by the A2 Sports Commission.
Lewis Jewelers of Ann Arbor will create and provide the trophy for this event.
For more information on the 2022 Ann Arbor's Road to the LPGA powered by the A2 Sports Commission, go to: https://www.annarbor.org/sports-commission/ or contact Bruce Madej brucemadej@gmail.com
ABOUT THE EPSON TOUR
The Epson Tour (formerly the Symetra Tour) is the official qualifying tour of the LPGA Tour and enters its 42nd competitive season in 2022. With the support of entitlement partner Seiko Epson Corporation, the Tour's mission is to prepare the world's best female professional golfers for a successful career on the LPGA Tour. In the last decade, the Epson Tour has grown from 15 tournaments and $1.6 million in prize money to $4.41 million awarded across 20+ events in 2022. With more than 600 graduates and alumnae moving on to the LPGA Tour, former Epson Tour players have won 459 LPGA titles.
ABOUT THE ANN ARBOR SPORTS COMMISSION
The Ann Arbor Sports Commission (AASC) was formed to attract amateur sporting events to the Ann Arbor region for economic impact, positive national exposure, and quality of life enhancement for its residents. The commission acts as a conduit on behalf of the region in the bid efforts for all major and participant-driven sporting events that meet its mission. The AASC is a subsidiary of Destination Ann Arbor, a 501(c)6 not-for-profit organization.