Why Sports Planners Should Tee It Up in Ann Arbor
Women's professional golf returns to Ann Arbor, Michigan, in the form of the Epson Tour's June 16-18 event at Travis Pointe Country Club. A field of 150 athletes, including 6 players from the Taiwanese Tour, and additional tour staff will see for themselves what makes the destination such a special place.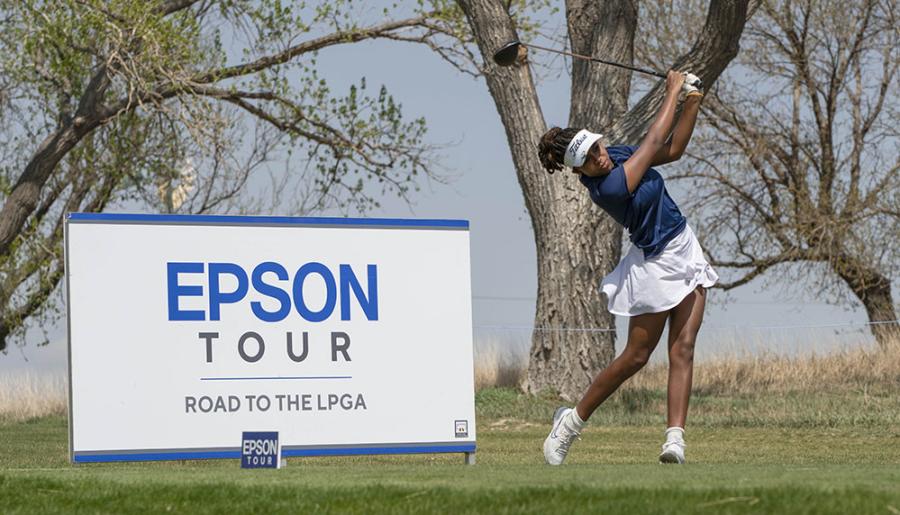 Home to one of sport's most iconic venues, The Big House on the University of Michigan's campus, Ann Arbor is the place to sing "hail to the victors." Tournament organizers always score big here, which is why our events calendar is filling up fast. From youth sports to the NHL's Winter Classic, no event is too large or too small to be memorable in Ann Arbor.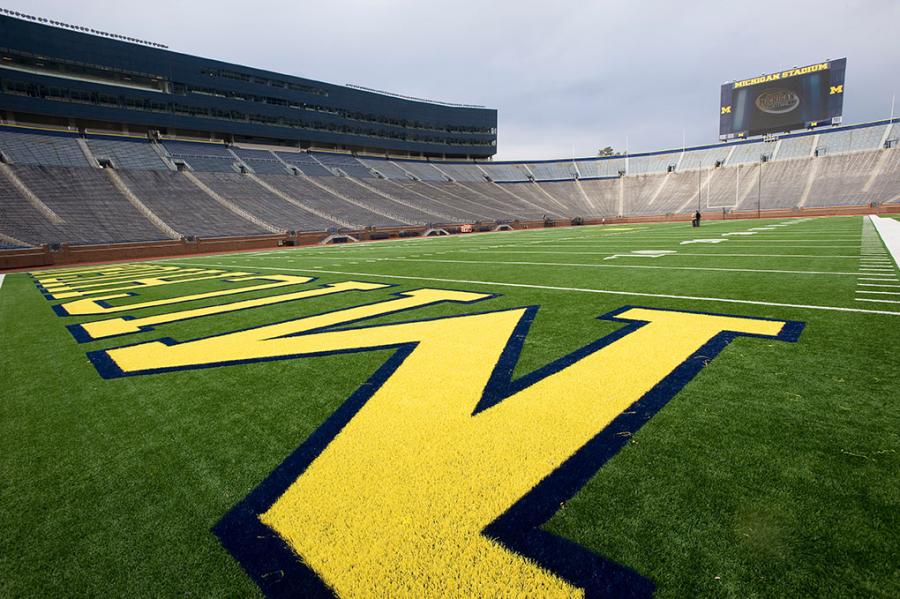 The Ann Arbor Sports Commission has developed a reputation for making the challenging task of producing a competition seem manageable, if not downright easy. Of course, we could talk until we're blue (and maize) in the face about our accomplishments.
First, though, hear it from the experts in the field who return year after year—the ultimate compliment to our destination.
"Across the multiple projects I'm involved with, Destination Ann Arbor has been very supportive, which has helped them grow year after year," says Bilal Saeed, managing partner of PKMD Media Group.
Adds Justin Kohl, COO of Lacrosse America: "There is no doubt that a large part of the event's success is due to the Ann Arbor Sports Commission and their help throughout the entire process. From the early planning stages to the execution of the event, they are there to help the entire way. The staff at the sports commission have made it almost turnkey for an out-of-town event operator like myself to run a successful event year after year."
The Epson Tour event this June is the latest in a line of great events Ann Arbor has hosted. Each showcases the destination's dynamic ability to host various sports in a variety of venues:
Amateur Athletic Union (AAU) Junior Olympic Games
AAU Junior Olympic Games swimming
NHL Winter Classic
International Champions Cup (ICC) soccer
NCAA regional and championship tournaments
Field hockey events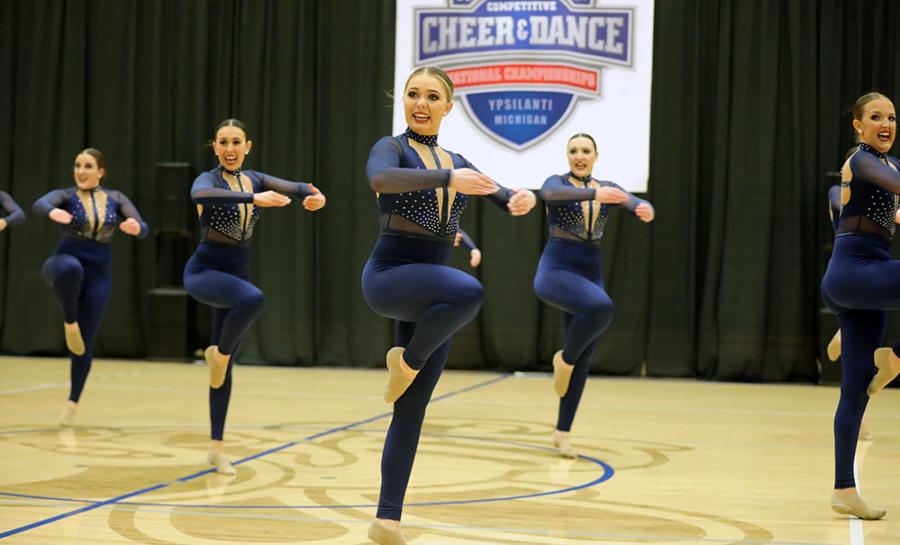 Sports tourism is getting back into the full swing of things here and across the country. The Ann Arbor Sports Commission is ready to assist you in creating a memorable and exciting event that participants and their families will rave about for years to come.
Read on to get a taste of what the Epson Tour will enjoy while in town and why your next event would thrive in Ann Arbor.
University of Michigan
We have a veritable honor roll of top-notch facilities to host any sport at any level—just look at our busy events calendar for proof—but there are certain advantages that come with being home to the University of Michigan. Athletics go well beyond big-time NCAA athletics here.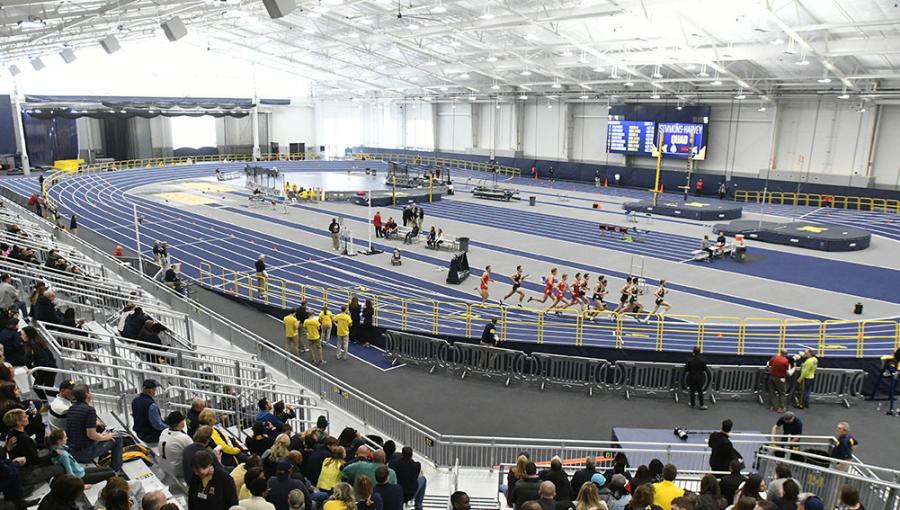 A record crowd of more than 109,000 packed Michigan Stadium (The Big House) when Manchester United played Real Madrid, a testament to the community's love of sports and to the facility that manages such attendance. Even if your tournament doesn't lend itself to playing in the stadium, be sure to schedule a tour to learn some of the incredible history associated with this cathedral of competition.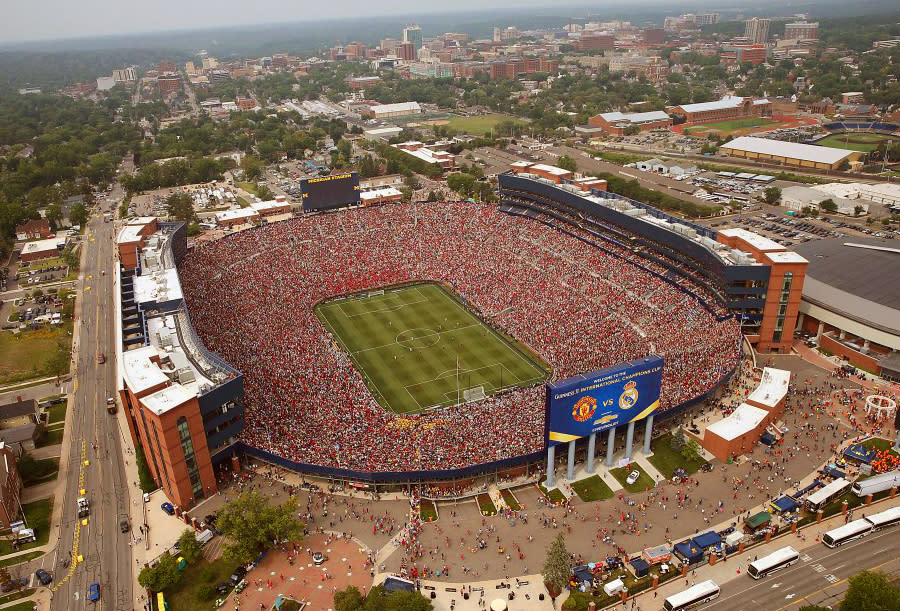 A mere 10 minutes from the heart of campus is the university's Mitchell Field, a multipurpose venue that hosts soccer, football, softball and baseball. This is an ideal spot to host your outdoor youth competition.
Other on-campus elite facilities: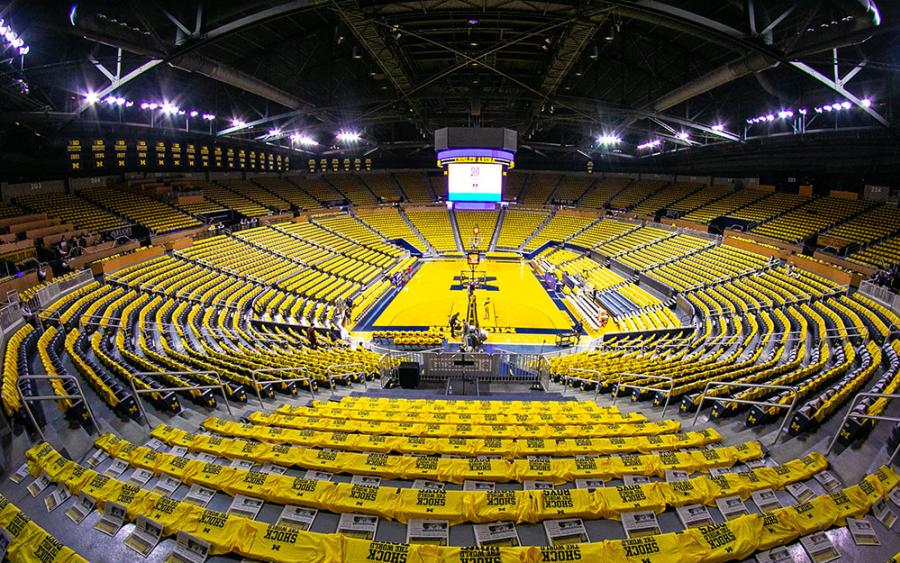 Eastern Michigan University
Located in Ypsilanti, Michigan, Eastern Michigan University is no stranger to major events, having hosted the 2017 AAU Junior Olympics. Soccer, football, track, basketball and diamond sports are regulars among these elite facilities: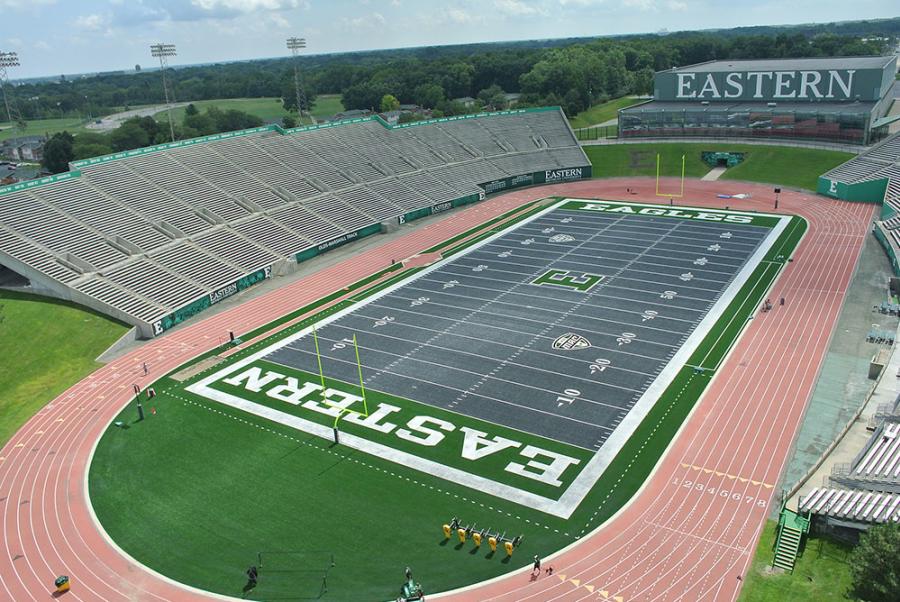 Rynearson Stadium, aka "The Factory," cranks out championship events with the best of them. An Olympic-sized track surrounds the football field. Your eyes aren't fooling you: The artificial turf is gray. State-of-the-art training equipment tops the list of amenities.
The multipurpose George Gervin GameAbove Center (formerly the Convocation Center) holds 8,800 for athletics and is a natural home for a trade show tied to an event.
Eastern Michigan University's Oestrike Stadium has undergone many renovations since it's origin in 1971. The upgraded locker rooms, press box, bullpen and playing surface make it an appealing venue for large scale baseball events. 
Olds/Robb Intramural Complex is extremely versatile. You'll find Jones Natatorium with a 50-meter pool capable of hosting swim and dive meets here, as well as eight racquetball courts and a dance/aerobics studio.
Golfing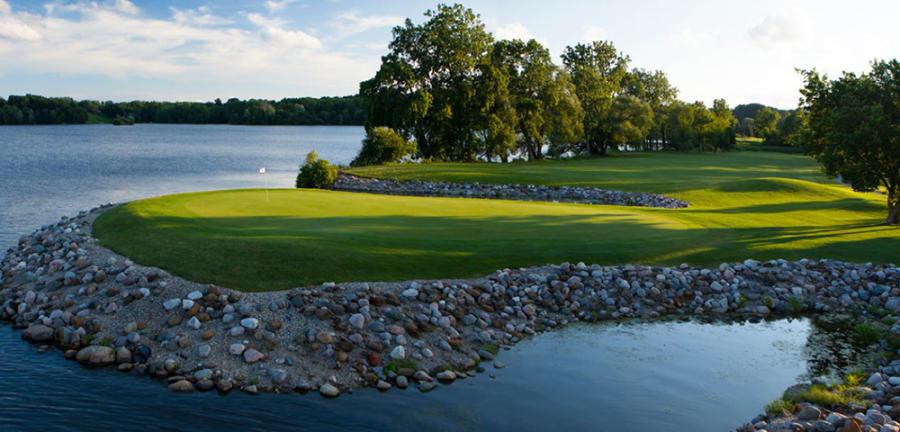 Travis Pointe Country Club, which hosted the LPGA Volvik Championship from 2016 to 2018, is just one example of why visitors love seeing green here. There are several top-of-the-line golf courses, including Leslie Park, Washtenaw Golf Club, Eagle Crest Golf Course (renowned for its 16th hole) and Huron Hills Golf Course.
Extra Bases
Not to be outdone by its larger neighbors, Concordia University is a small, private university that's big on sports. It has premier baseball and softball fields, and has partnered with the Ann Arbor Sports Commission to host NAIA championships in golf and dance/cheer.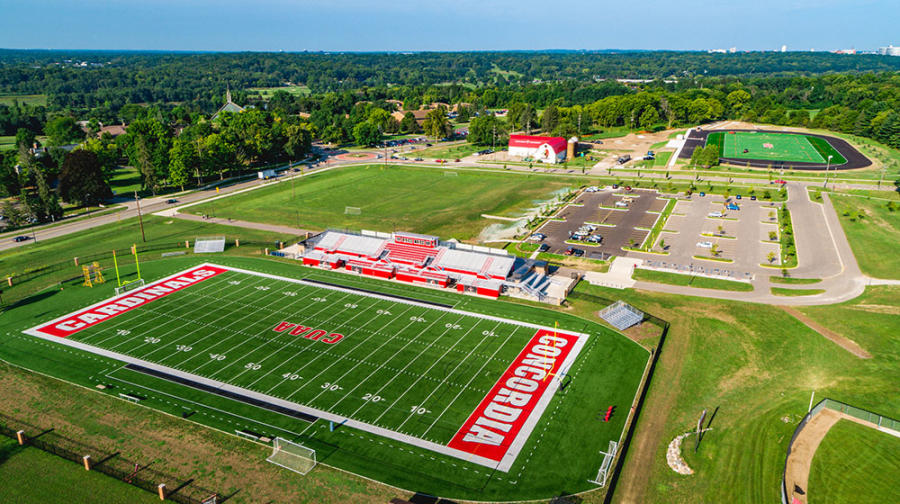 Ann Arbor Ice Cube is a three-sheet facility with NHL- and Olympic-sized rinks. In April 2020, the Cube played host to the under-18 IIHF Ice Hockey World Championships, one of the largest events in the sport.
More Than the Games
As demonstrated above, Ann Arbor is replete with great venues for your tournament. And while the events may bring you to town, you'll stay for the destination's other great features. For starters, Ann Arbor is 25 minutes from Detroit International Airport. Once here, there are more than 50 hotels with more than 5,000 guest rooms for your attendees to stay in. There are hundreds of restaurants at various price points and genres, and more than 100 arts and musical venues/museums to keep participants engaged when the games are over. There's also a better-than-decent chance a festival will be occurring when in town, and many are free to the public!
Ann Arbor is excited to be in the spotlight with the Epson Tour. But, we are more than just golf, just as we are more than our outstanding universities. We have a total package, and a dedicated sports commission eager to make your event run as smoothly as possible. Come see for yourself why Ann Arbor is coming up aces.