Our DEI Promise
Diversity, Equity and Inclusion
To be the community we believe we are, we must do our part to welcome everyone in a way that makes them feel most appreciated. We believe there is interconnectivity in recognizing yourself, your culture, and your values in the community around you and feeling welcomed, included, and appreciated. This is why diversity, equity, and inclusivity matter to Destination Ann Arbor.
Recognizing and celebrating what's great about the Washtenaw County community is what we already do, every day. Now we are taking that next step to ensure we are doing it, with more intention, through a wider and more inclusive lens of diversity.
This is a journey. Our commitment to inclusion across race, gender, age, religion, identity, experience, and ability moves us forward every day. Destination Ann Arbor will continue to strive for these to be more than just words. We pledge:
Leadership commitment and accountability in setting goals for diversity in staffing and board and committee recruitment
Strategic goal setting in our operational, sales, and marketing plans including website and social media branding
Staff educational, communication, and mentoring opportunities
Community engagement: philanthropy, external board representation, diverse-owned businesses, external employee resource groups
---

Walking the Walk Series
Destination Ann Arbor would like to highlight hospitality-industry businesses in Washtenaw County that are "Walking the Walk" – genuinely and intentionally incorporating DEI best practices.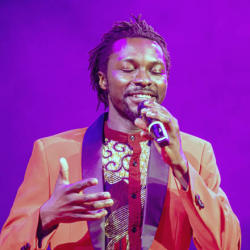 Encore Musical Theater Company
The Encore Musical Theatre Company is more than just a venue for captivating performances—they are dedicated to nurturing an environment where every individual can thrive, both in life and in art. Their commitment to fostering diversity, equity, inclusion, and belonging (DEIB) is at the heart of everything they do. Read more about how Encore Musical Theater is walking the walk >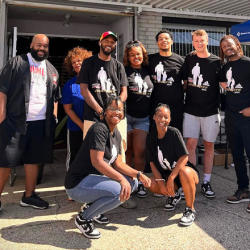 Puffer Reds
Puffer Reds has become an iconic spot for sneakerheads and for those who appreciate streetwear fashion and hip-hop culture. With a rich history that spans over four decades, Puffer Reds has continued to evolve and remain relevant in the ever-changing fashion industry, while steadfastly dedicated to supporting the Ypsilanti community. Read more about how Puffer Reds is walking the walk >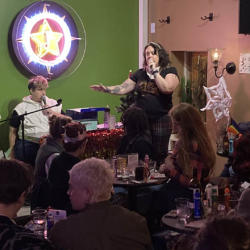 The Lunch Room LLC
The Lunch Room LLC vegan food business comprises three locations: Detroit Street Filling Station, The Lunch Room Bakery & Café, and North Star Lounge. They are founded on social justice principles, fostering environments where human dignity is embraced, and individuality is celebrated. Read more about how The Lunch Room LLC is walking the walk >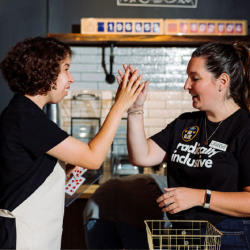 Bitty & Beau's Coffee
The founders of Bitty and Beau's, Amy and Ben Wright, believe that Bitty & Beau's Coffee in Ann Arbor creates a path for people with disabilities to become more valued, accepted, and included in every community. The Wrights have dedicated their lives to making the world a better place for their children and others living with disabilities. Read more about how Bitty & Beau's Coffee is walking the walk >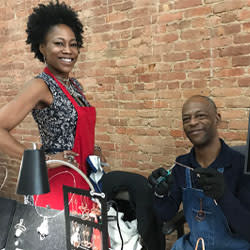 The 109 Cultural Exchange
We are proud to introduce the 109 Cultural Exchange in Saline. The 109 Cultural Exchange is built on the premise that everyone in the community is welcomed. Differences are embraced, creativity is cherished, and dialogue encouraged. Inclusion is the cornerstone of their initiative. Read more about how The 109 Cultural Exchange is walking the walk >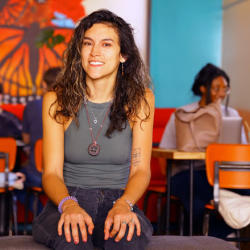 Bridge Community Café
We're proud to recognize Bridge Community Café. Bridge Community Café is more than just a really great coffee shop. Owner Sierra Lambert envisioned a safe space for the community providing coffee, comfort, and collaboration. They are breaking down borders and building bridges in the community. Read more about how Bridge Community Café is walking the walk >