CHELSEA
15 miles west of Ann Arbor is Chelsea, a small city with a lot to offer. Known for its picturesque downtown, this thriving community has an abundance of shopping, dining, entertainment, and outdoor recreation available. Chelsea is also a Pure Michigan Trail Town, known for their outstanding commitment to trails, and has been named among the Top 10 bike friendly cities in Michigan. This close-knit community embraces its agricultural heritage, cultivates a vibrant art scene, and promotes a lifestyle of healthy living.
HISTORY & ARCHITECTURE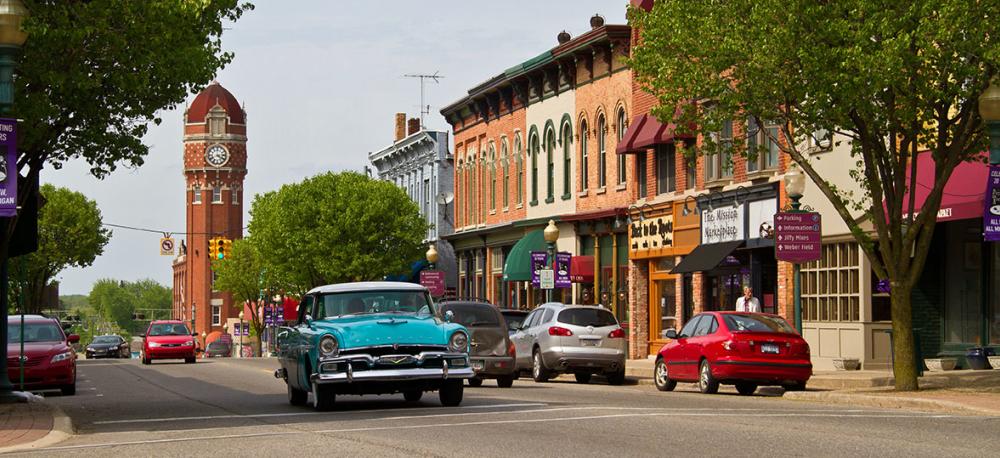 One of Chelsea's many treasures is its historic appeal. The downtown, designated a Commercial Historic District in 2011, has over 60 commercial, public, and institutional buildings that show off the amazingly preserved Victorian architecture. Visitors can take a walking tour of the area to learn more of its past, or take a relaxing stroll through the nearby quaint neighborhoods to see some of the long-standing generational homes. There are also a number of museums in Chelsea, covering topics from general history of the area to agriculture.
OUTDOOR RECREATION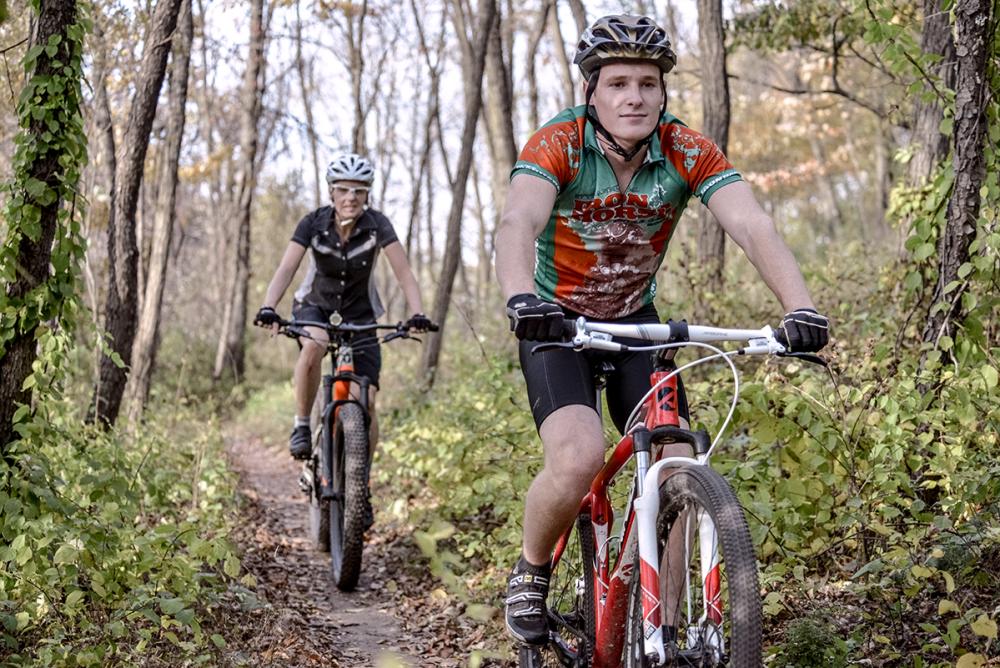 Chelsea is the gateway to Waterloo Recreation Area, Michigan's largest park in the Lower Peninsula. This beautiful 20,000 acre park gives visitors the chance to experience the unique beauty of Michigan's wilderness, wildlife, and geological wonders in a protected area. Nature enthusiasts can hike, ski, bike, or fish on one of the many sunny lakes, or even enjoy a camping trip. Golfers visiting Chelsea will love the lush greens and fairways of the Pierce Lake Golf Course, an exceptional 18 hole championship golfing experience. Families will find plenty of outdoor picnic and play areas around the city, including Timbertown, Pierce Park, Palmer Commons, and Veteran's Park. Chelsea is also the home of the DTE Energy Foundation Trail, a 22 mile long professionally built single-track, considered by rider consensus to be the best mountain biking trail system in Lower Michigan. With the new addition of the Border to Border Trail, Chelsea is a true recreation wonderland!
ARTS & CULTURE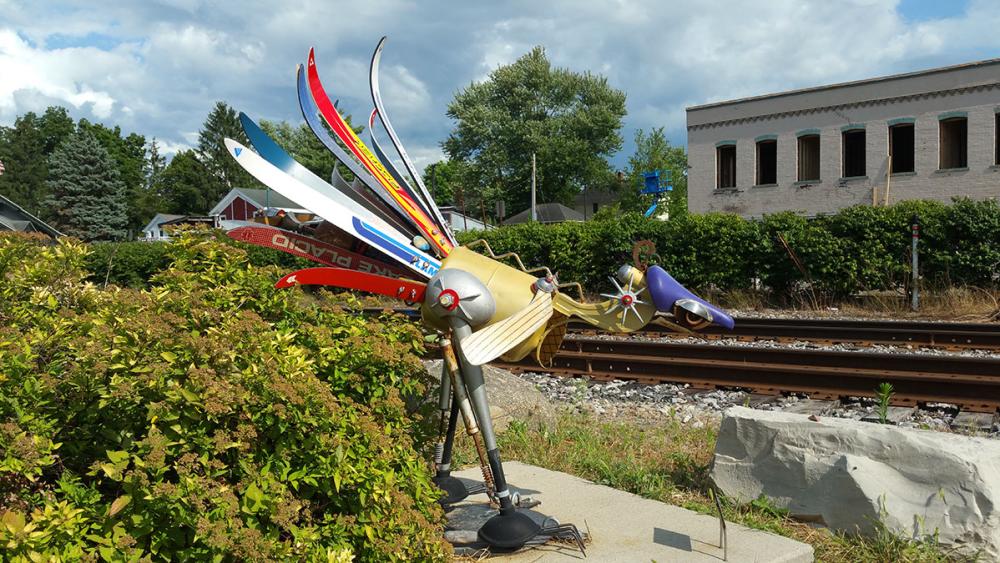 A commitment to the arts is an essential part of Chelsea's vitality. The Purple Rose Theatre is one of Chelsea's most famous cultural cornerstones, founded by renowned actor Jeff Daniels. Downtown Chelsea also features the Sculpture Walk, a self-guided tour to view 16 amazing works of art. A commitment to musical arts is predominant in the community. International touring group, Chelsea House Orchestra, shows the educational commitment to music. While Sounds & Sights on Thursday Nights and the Sounds & Sights Festival feature over 75+ musicians throughout each summer. Live music can also be found in Chelsea on a weekly basis throughout the year at one of the many local establishments.
BUSINESS & SHOPPING
There are over 65 specialty shops, gift boutiques, markets, restaurants, and cafés with storefronts in Chelsea. Support small businesses by shopping small! To support a healthy lifestyle, there is also a Farmers Market twice a week that provides easy access to fresh produce and other artisan goods. Don't worry if you miss the Farmers Market, Agricole Farm Stop is open daily with fresh produce, meats, and other goods from local farmers and artisans. Those that are interested in the business side of Chelsea, or who are simply big fans of "JIFFY" Mix, may enjoy a tour of the Chelsea Milling Company.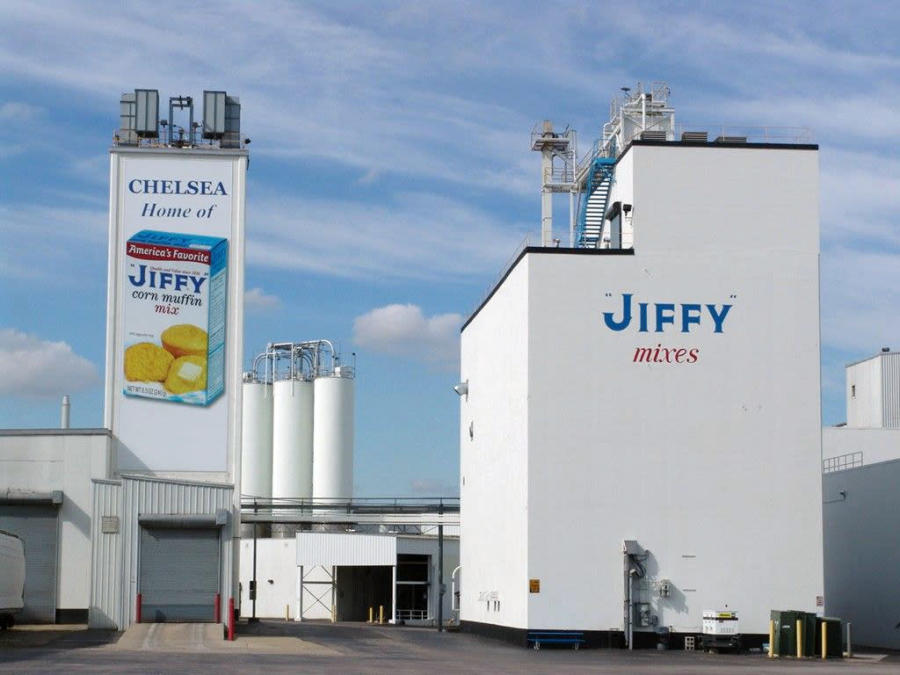 Find out more at www.ChelseaMich.com