Huron River
The Huron River, winding through Ann Arbor, Dexter, and Ypsilanti, is a favorite spot for all kinds of recreation. From kayaking and canoeing to fishing and biking, the river is home to limitless opportunities. Named the 18th National Water Trail, the Huron River Water Trail is a 104-mile inland paddling trail.
Read more: 5 reasons to plan an outdoor adventure along Ann Arbor's Huron River >
When winter comes around, don't worry about getting stuck inside, there are cross-country ski, snowshoe, and ice-skating endeavors available. In the warmer weather, take a hike through the trails and picnic at one of the many parks. The options are endless, whether you want to try something new, like stand-up paddle boarding or stick with an old favorite and float down the river in a tube.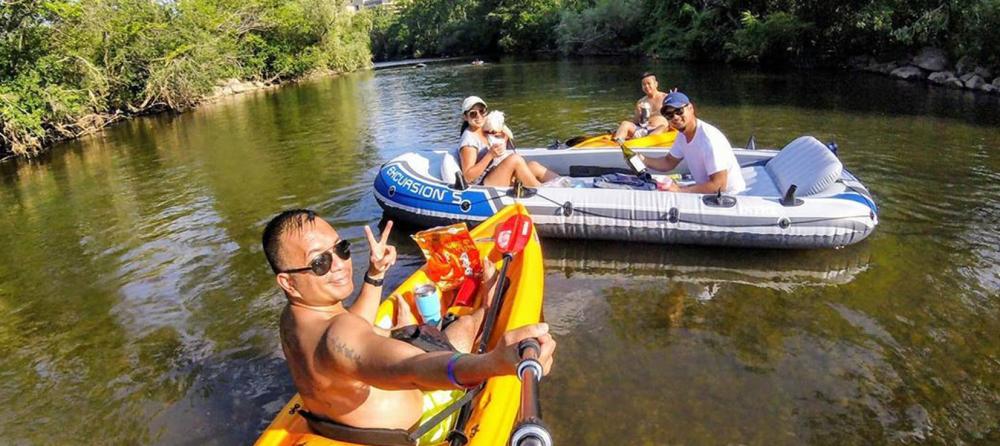 No matter the season, the Huron River maintains some of the best outdoor recreation experiences available across the Ann Arbor area communities!