Certified Tourism Ambassador
The Ann Arbor-Ypsilanti Area Tourism Ambassador Program is a multi-faceted opportunity to increase regional tourism by inspiring front-line employees and volunteers to turn each visitor encounter into a positive experience. This national, professional training program demonstrates our dedication to promoting our destination as the best, with a high level of commitment to our visitors.
Members:
Join over 100 tourism ambassadors already certified in Washtenaw County. Welcome visitors by providing travel info, sightseeing recommendations, and more.
Airport Ambassadors
Hotel and Restaurant Staff
Community Leaders
Realtors
Educators and Students
B&B Proprietors
Retailers
Volunteers
Requirements:
To become certified as a Ann Arbor-Ypsilanti Area Tourism Ambassador, an individual must complete the required class pre-reading, attend a half-day class, and complete an open-book examination. Upon successful completion, participants will earn the Certified Tourism Ambassador™ designation and receive a CTA certificate and lapel pin.
Benefits:
In addition to receiving the tools and knowledge to help create a more memorable visitor experience, you'll recieve these program benefits:
Freebies and discounts from generous businesses throughout Washtenaw County
Networking opportunities at CTA social events
Professional development and skill training
Potential for increased business or higher tips
Opportunities for incentives and rewards locally & nationally
Curriculum:
The curriculum is delivered through pre-reading and in-class participation including the modules: The Power of Tourism, Discovering our Area, Knowing, Finding and Using Resources, and Exceeding Customer Expectations. 
2021 Upcoming Classes:
FEBRUARY 18,  12:30pm - 5:00pm –  Virtual class
APRIL 13,  8:30am - 1:00pm – Chelsea Comfort Inn and Village Conference Center  
JUNE 10,  12:30pm - 5:00pm  – The Kensington 
SEPTEMBER 15,  8:30am - 1:00pm – Hilton Garden Inn
Dates, locations, and times may change. Private classes for large groups are available!
Enroll Today:
Visit CTANetwork.com and choose Become a CTA to sign-up for a class.
Select a Program
Input your Contact Information
Select a Class
Submit Payment ($25)
Review/Submit
For current CTAs: Follow the Ann Arbor - Ypsilanti Area CTA Program Facebook page to keep on top of freebies, discounts, networking events, educational opportunities, industry news and more! 
https://www.facebook.com/groups/a2ycta/
 
For questions the Ann Arbor-Ypsilanti Area Tourism Ambassador Program (CTA), please contact Tim Crouson: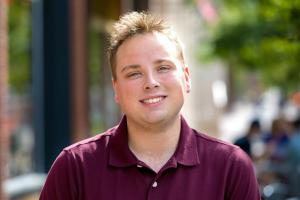 Tim Crouson, CTA
Director of Research
Contact for information about tourism industry data, membership and the Certified Tourism Ambassador (CTA) program