Job Seeker Resources
For the Hospitality and Tourism Industry
Looking for a job with a future? Look no further than the hotel, restaurant and hospitality industry in Washtenaw County.
Did you know?
Eight out of ten restaurant owners started their careers in entry-level industry positions
Washtenaw County has over 50 hotels and over 400 restaurants
Since 2010, employment in travel and tourism grew faster than the U.S. economy in 47 of 50 states
The hospitality industry created nearly 9,000 jobs in Washtenaw County
Opportunities for Advancement
A career in travel and tourism offers many benefits, including:
Free training
Flexible scheduling
A broad-range of options: everything from entry-level jobs with minimal education required to senior positions for career professionals
The opportunity to work all over the world with the skills you gained right here is Washtenaw County
Something for Everyone
The hospitality industry generated over $1.1 billion in total economic impact in Washtenaw County. Demand for qualified employees in consistently very high. Careers in hospitality are great for:
High school and college students
Veterans
Returning citizens
People with disabilities
and many more
Career Options
Whatever your skills or interests, there is very likely an open position available for you. It's not just traditional jobs you'd think of like servers, cooks and front desk staff - positions are available in accounting, marketing, event management and so much more.
For more information on workforce development, please contact: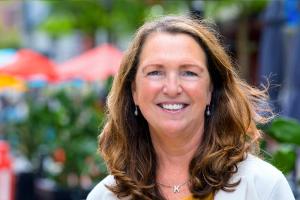 Katy Pek, CTA
Human Resources Director
Please contact for Employment Opportunities at Destination Ann Arbor