DEI - Walking the Walk
Bitty & Beau's
In the third A2Y DEI Series Event, The Right Infrastructure, the Michigan Department of Civil Rights discussed equal opportunity and access for all and the inequities in certain industries as it relates to disabled individuals and access to jobs and promotions. So, when it came time for Destination Ann Arbor to identify its next Walking the Walk spotlight, one organization quickly jumped to the top of the list – Bitty & Beau's Coffee.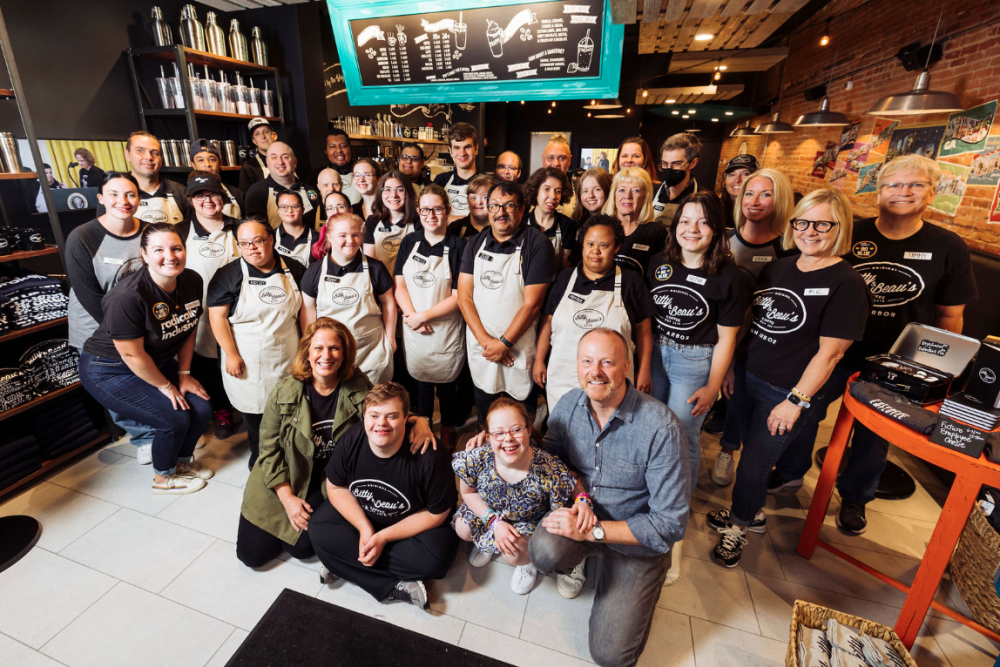 The founders of Bitty and Beau's, Amy and Ben Wright, are the proud parents of four children – Lillie, Emma Grace, Beau and Bitty. Lillie was born with autism, and Bitty and Beau were born with Down syndrome. With over 80% of people with intellectual and developmental disabilities unemployed nationwide, the Wrights believe that Bitty & Beau's Coffee creates a path for people with disabilities to become more valued, accepted, and included in every community.  
The original shop opened January 2016 in Wilmington, NC, and employed 19 individuals with intellectual and developmental disabilities.  The Ann Arbor location of Bitty & Beau's opened in September 2022 – adding to the impressive total of over 400 employees and became the 23rd location across the U.S.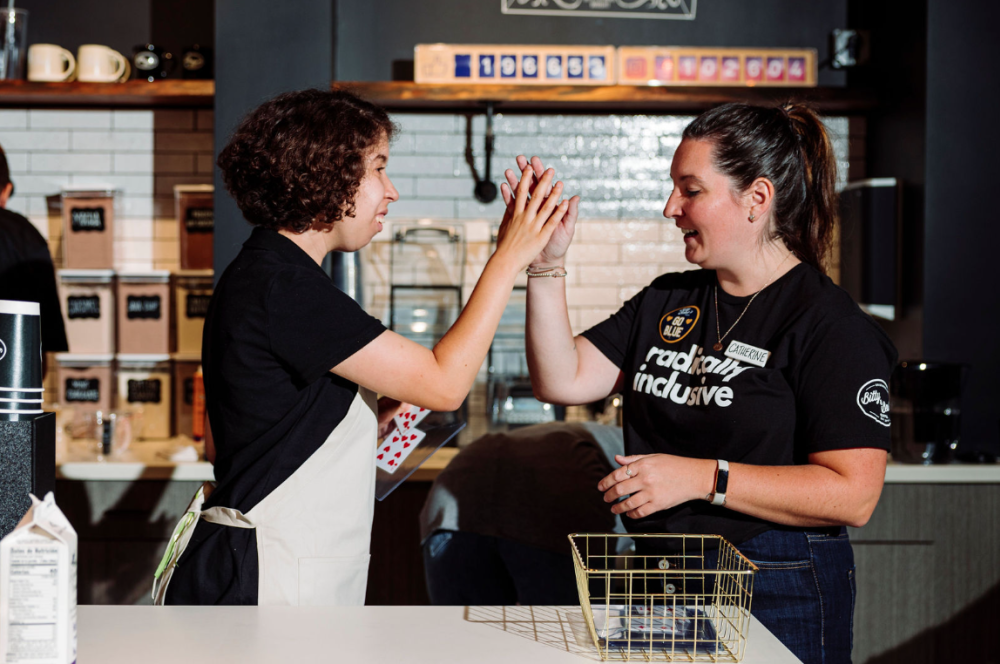 As advocates for the value, acceptance, and inclusion of people with intellectual and developmental disabilities, the Wrights have dedicated their lives to making the world a better place for their children and others living with disabilities. 
"In the short time we have been open, I have seen some amazing growth in our employees. They are your drink makers, cashiers and coffee callers. They have grown in confidence with their job and with the customers. They have so much pride in what they do! They are the ones that put smiles on the customers' faces!" -Ellie Maddelein, Manager 
"Nailed it!" -Yasmine Bouzit 
80% of the employees at the Ann Arbor location live with intellectual/developmental disabilities.  
Promoting all the wonderful things to do and see in our area is what we do, every day. And when an organization like Bitty & Beau's Coffee opens in our community, it makes our job really easy. They exemplify the meaning of inclusivity and equality, and we couldn't be prouder to have them in Ann Arbor. Let's do our part and support this amazing business! 
Bitty & Beau's Coffee 
305 S. Main Street, Ann Arbor, MI 
www.bittyandbeauscoffee.com 
Open daily, 8am-5pm