The Ann Arbor area is full of unique, locally-rooted, beloved small businesses that span many industries and generations. It is so important to support them as much as possible right now, as they're experiencing challenges as a result of the COVID-19 outbreak. Small businesses are so important to making the Ann Arbor area what it is today, and what it will be tomorrow! Here are 10 ways you can help to keep your favorite small businesses afloat during this difficult time.  
1. Buy Gift Cards 
This is probably one of the most effective ways that you can show support for small businesses during this tough time. Gift cards from Main Street Ventures always make a great gift. They operate Ann Arbor favorites. Palio, The Chop House, Gratzi, Real Seafood Company, and Carson's American Bistro. You're going to be stocking up on cold weather gear from Bivouac. You're going to be buying toys and games at the magical Mudpuddles in Kerrytown for the holidays, so why not grab some gift cards now!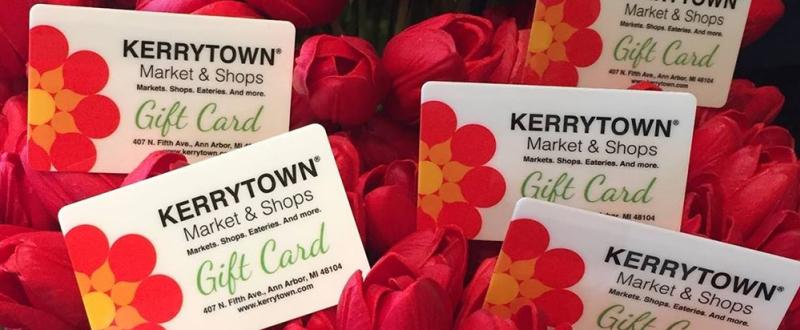 2. Order Curbside Pickup 
You don't have to go without your favorite dishes. Not at all! More eateries than ever are offering takeout with curbside pickup. So when you're craving a Treetown Tempeh Reuben from Detroit Street Filling Station (they're doing amazing things for the community) or one of Salt Springs Brewery's epic burgers, just give them a call and swing by. We know you've been craving the famous nachos from Wolverine State Brewing Co. They are offering take & bake nacho kits. You don't even have to get out of the car! Did you know you can even do carryout cocktails? Restaurants like The Last Word and Black Pearl have their signature cocktails packaged and ready for you to take home and enjoy.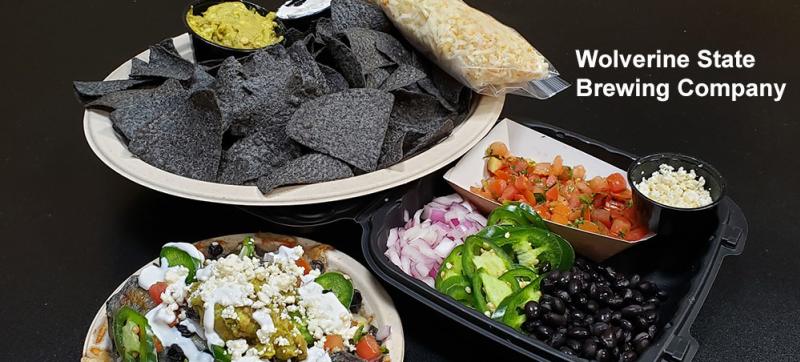 3. Tip Well 
When you support restaurants by ordering takeout or delivery, you're helping to keep servers, bartenders, and delivery people employed. Many of these hospitality workers rely on tips for the majority of their income, so please tip them generously if you're able. Typically, you might tip just 10-15% on a delivery or pickup order, but we've seen so much generosity toward our service staff since this crisis began, and folks have been tipping 20-30% or more on these orders. It makes an incredible difference to these workers who depend upon tips to pay their bills.  
4. Get it Delivered
Don't want to leave your house? Totally cool. Tons of local restaurants are offering delivery, some for the first time ever. Blue LLama Jazz Club has become a foodie hub, now offering delivery, with jazz-inspired dishes like Yucca Gnocchi, Red Beans & Ricely Cakes, and Ham & Cheese Pie. Sava's pre-made meal plans and bakery boxes can be delivered right to your door. Dalat Restaurant, widely known as one of the best Vietnamese restaurants in the area, is now offering limited delivery as well - among many others!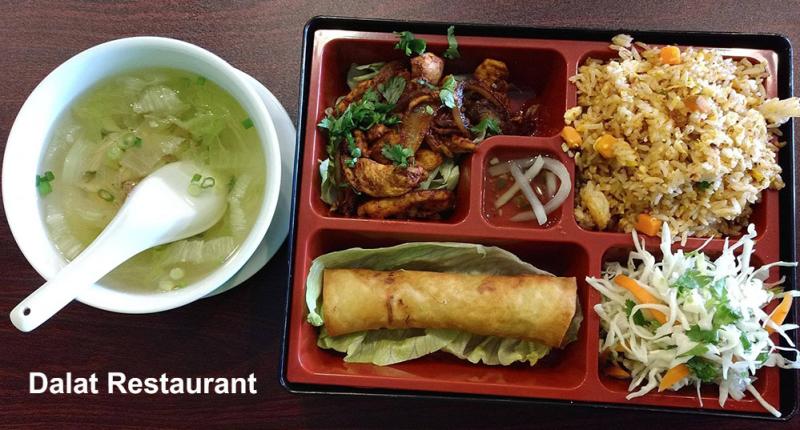 5. Grab Some Merch
Are you crazy about Arbor Brewing Company's Buzzsaw IPA or Ann Arbor Distilling Company's seasonal gins- so why not wear a branded t-shirt with pride? Love Ypsilanti's Cultivate Coffee & Taphouse's fun vibe and locally-roasted beans? Grab a Cultivate hat or travel mug. Want the world to know how much you love Arbor Brewing Company or 734 Brewing Co? Get yourself an ABC or 734 sweatshirt. The extra cash for merchandise like t-shirts, totes, caps, and hoodies from your favorite local spots will go a long way to help them stay afloat during this tough time for small businesses.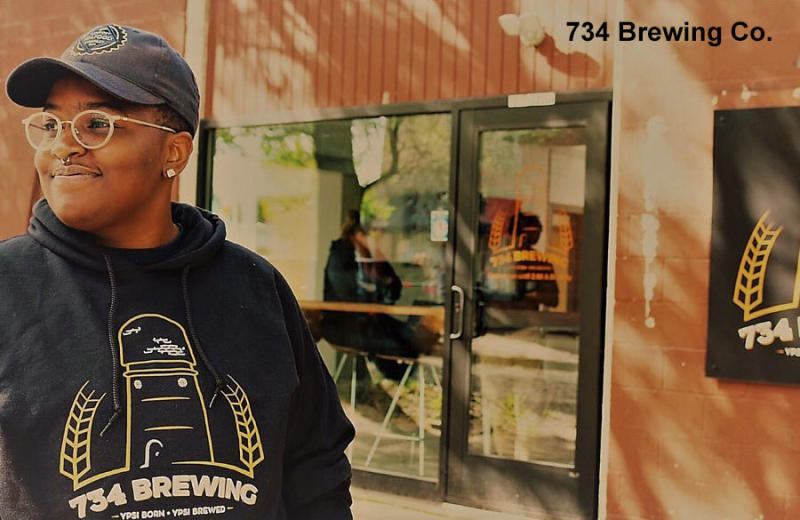 6. Shop Local for Everyday Things 
Out of lip balm? Want some freshly-cut flowers? Consider giving small, local businesses a call instead of ordering from an online giant or heading to a big box store. Lots of small grocers and pharmacies could really use a boost right now, and you're sure to get great service with a smile. We especially love Argus Farm Stop, which sells locally-grown flowers and potted plants, and Saline Pharmacy, where there are lots of options for shampoo, lip balm, and soap. Local markets, such as Arbor Farms Market, are stocked with veggies from local farmers. Sparrow Meats is your go-to spot for everything from free-range poultry to organic lamb. Durham's Tracklements & Smokery does outside pickup on Saturday's for all of their smoked salmon and fish.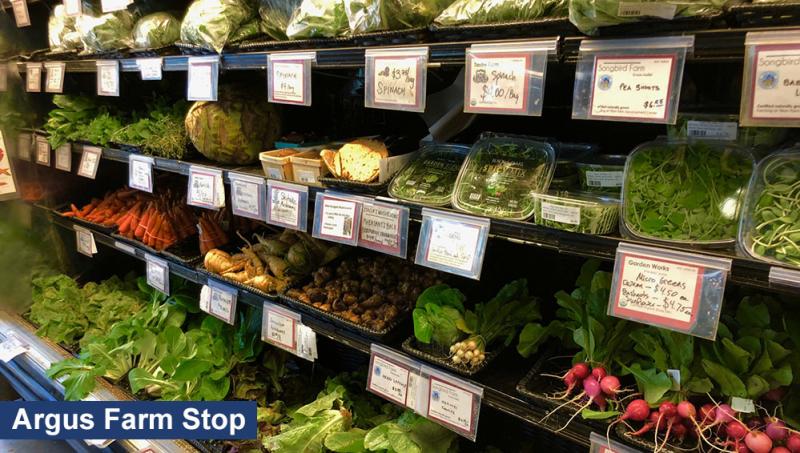 7. Write a Good Review 
We could go on and on about our favorite Ann Arbor area shops and restaurants. You won't find a more flavorful seafood chowder than from Monahan's in Kerrytown, or more passionate staff than at Black Stone Bookstore in Ypsilanti, or a tastier mead than from Bløm Meadworks. Consider taking a moment to leave a genuine review for one or two of your favorite small businesses in the Ann Arbor area. There are lots of ways – Facebook, TripAdvisor, Google, Yelp... pick your favorite, or leave one on each!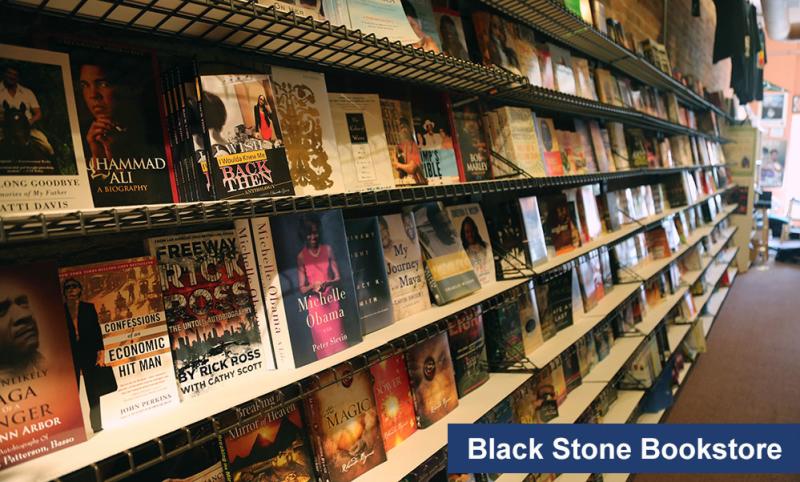 8. Attend a Virtual Event or Class
Right now local establishments are streaming online classes and events that you can participate in from the safety of home. The Ark has suspended in-person concerts for the rest of 2020, but it is important to support this Ann Arbor mainstay by attending their virtual concerts. Browse their online calendar today. Societe Indoor Cycling has expanded their online offerings. They are re-opening their studio on September 16th, for in person classes but they will still offer the virtual classes as well. You can signup for all kinds of live-streaming and on-demand classes. Looking for ways to relax? Zion Well in Ypsilanti has a full schedule of online yoga and meditation classes.  It's a great way to stay active during quarantine!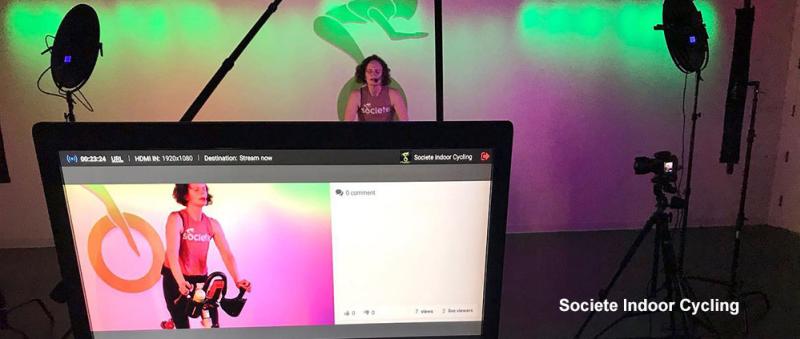 9. Buy Online
Buying online is a great way to shop, all from the safety of your home. Many local businesses have started carrying their merchandise online. Thistle and Bess offers their vintage and antique treasure online, with free shipping on orders over $50. Van Boven, an Ann Arbor staple for men's apparel for almost 100 years, sells many of their stylish duds online. Scoring some rare vinyl records from Underground Sounds is as simple as browsing their website. Red Shoes is always a great store to browse through in-person, but now you can order all of their unique gift items and home decor must-haves online. What could be easier?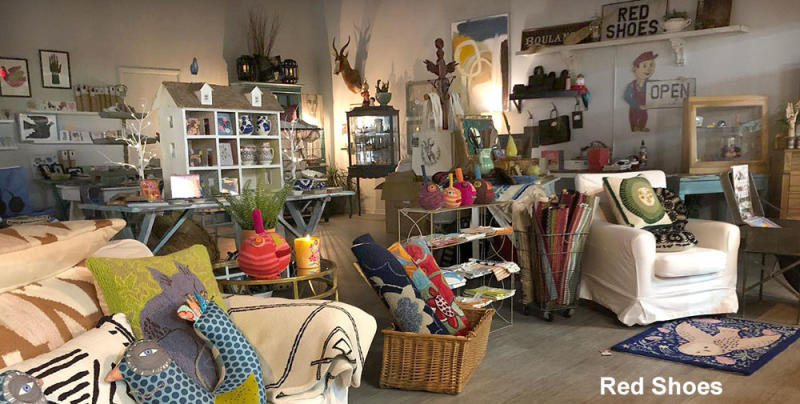 10. Follow, Comment, Like, Share 
Impactful and totally free, you can engage with your favorite businesses on social media to give them a virtual boost in the magical algorithms of Facebook, Instagram, Twitter and the like. Share their posts, comment on their updates, and stay engaged. It really means a lot to local business owners to know they have your support! 
No matter how you enjoy the Ann Arbor area, we want to emphasize the importance of following the requirements and recommendations of local and state health officials, the Centers for Disease Control, and your health care provider.  All individuals are urged to continue to adhere to social distancing guidelines, practice frequent hand washing, utilize face coverings when in public and be respectful of others.
Like our content? Get all of the latest Ann Arbor updates delivered right to your inbox. Subscribe to our email newsletter.