If you've been to Ypsilanti, Michigan, you probably know we have amazing annual community events, delicious eateries that serve a wide range of flavor, and creative minds bringing artistic visions to life. But, did you know Ypsilanti is also home to some of the coolest and most unique shops in the Midwest? Check out these eccentric Ypsilanti retail shops to add to your must-visit list!  
  
Walls are filled with oddities, curiosities, apothecary herbs, and organic body products at Twisted Things. With close to 50 area artists, you'll never know what you'll find! This special shop combines the love of art, business, and community, something you will experience upon entering the shop.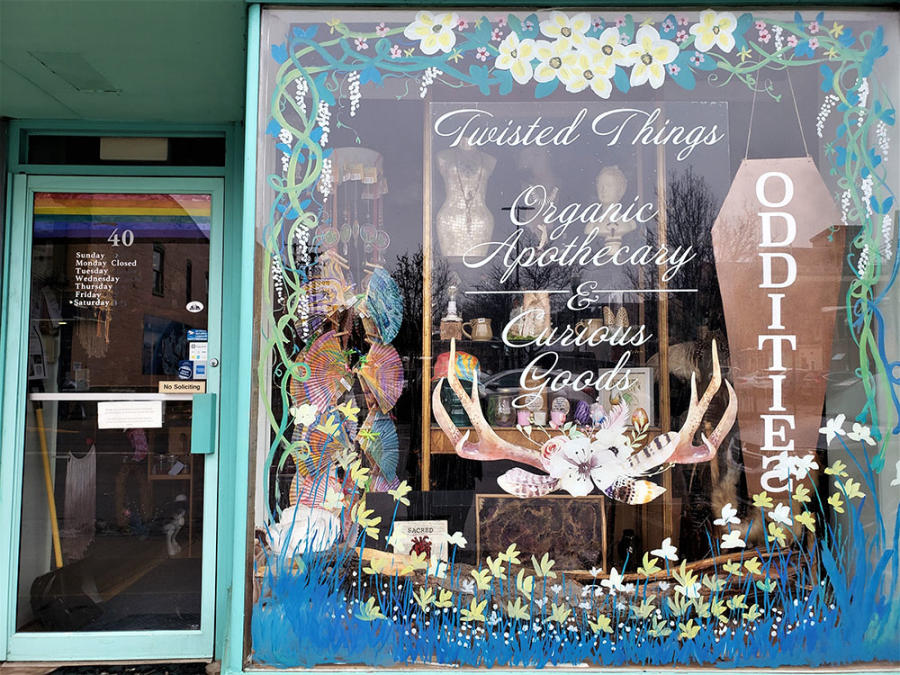 Stardust Ypsi 
224 ½ W. Michigan Ave., Ypsilanti 
Visitors will discover cool and quirky artwork, including Water Tower products and various prints created by area artists, at Ypsilanti's galactic gift shop, Stardust Ypsi. This mini marketplace sells gifts, wearables, and original items perfect for souvenirs to remember your exciting Ypsilanti visit!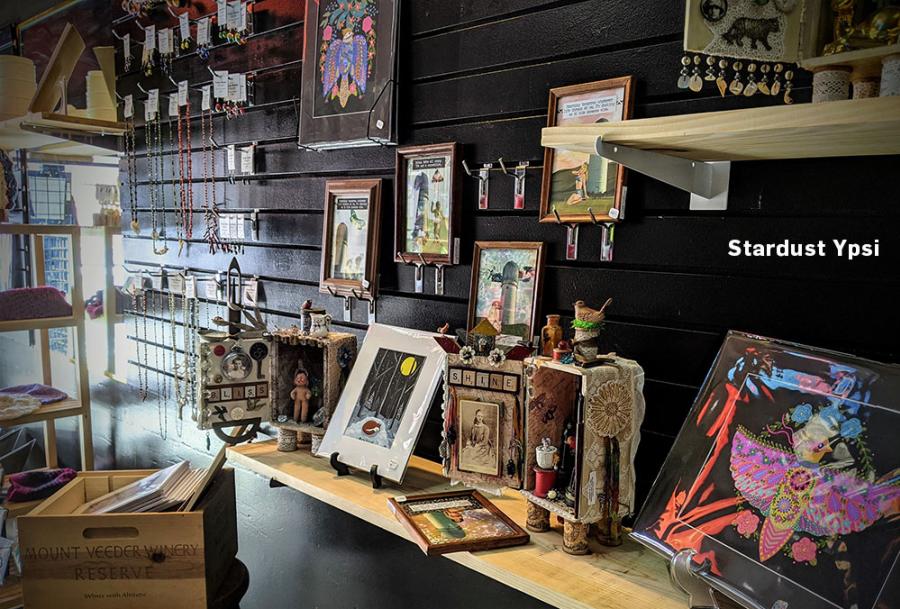 If unusual fossils, colorful minerals, and crystals interest you, it's time to visit World of Rocks! For over 20 years, this large space has carried some of the finest selections in Michigan, and the knowledgeable staff can help find that specific piece you're looking for. Plan ahead and pick out gems for custom jewelry brought to life by World of Rocks' creative jewelry artists.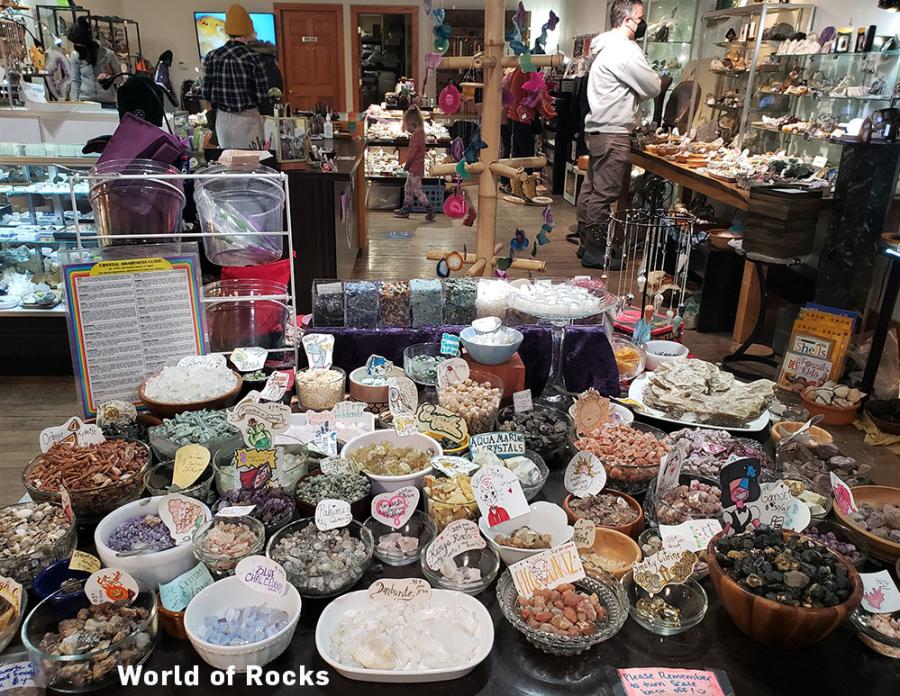 What's in a name? Well, everything you'll find at This, That, & the ODDer Things! From 'uniquities' ranging from unconventional artwork and strange and mysterious collectibles, to candles and bar accessories, this shop is for the true oddities lover searching that one-of-a-kind treasure. Discover items that you didn't know you needed, but always hoped you would have.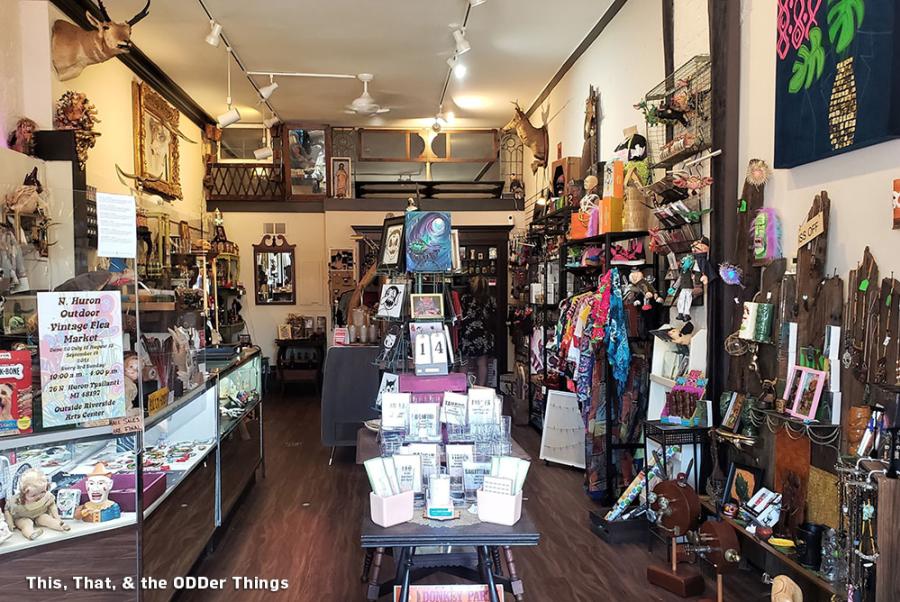 Shop owner, Tanet, has demonstrated how belief and manifestation may help make dreams happen. Opening the Ypsilanti storefront in 2021, The Conjure Goddess is redefining conjure, and has quickly become a must-visit shop Downtown. Shoppers can browse candles, oils, intentional soaps, ritual bath products, cosmetics, and more.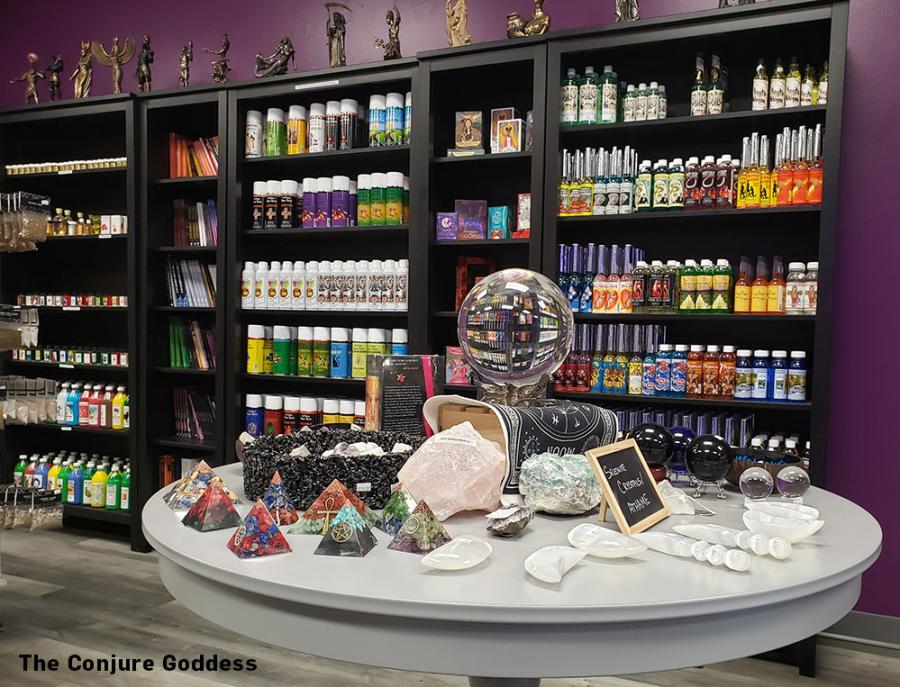 With a mission to enhance the experience of growth, beauty, and the sacred, Evenstar's Chalice provides shoppers with a unique visiting experience unlike any other. This sanctuary of 'living altars' carries metaphysical supplies, incense and sage, wands, original artwork, tarot decks, and the largest collection of singing bowls in Southeast Michigan.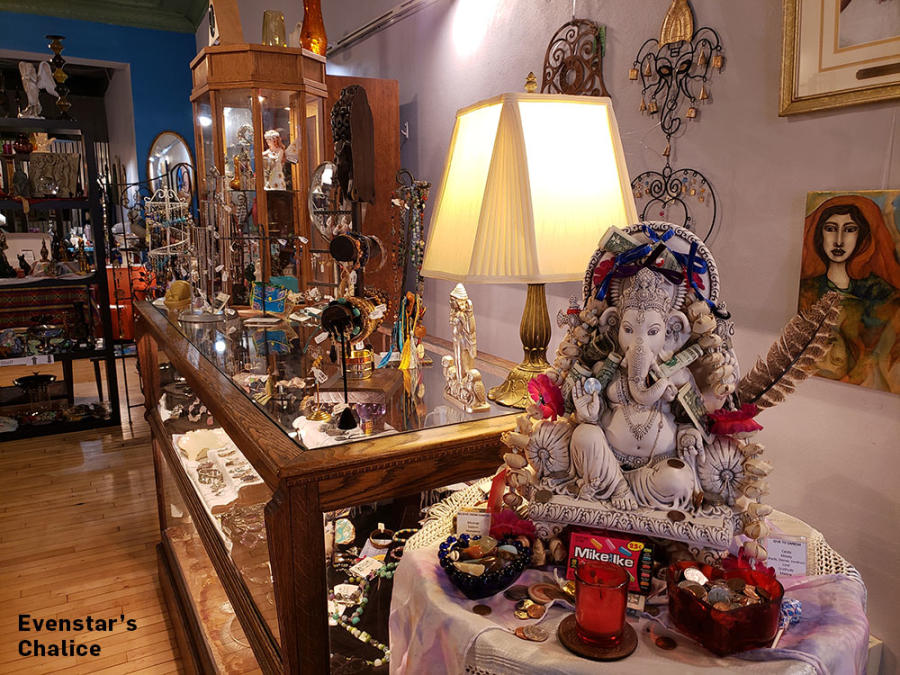 These are just a few of the extraordinary places Ypsilanti has to offer. Browse more Ypsilanti shopping here!  
Remember you can uplift Ypsilanti businesses and locations by leaving positive reviews, shopping small, and tagging your photos on social media! Have more #YpsiReal love to share? Upload your best Ypsilanti photos and videos here for a chance to be featured on our website and on social media!  
Like our content?
Get all of the latest Ypsilanti happenings delivered to your inbox. Subscribe to our monthly newsletter.
Follow Ypsi Real, @YpsiReal on social media. Instagram, Facebook, Twitter