U-M Gilbert and Sullivan Society
911 N. University Ave., Ann Arbor, MI 48109
Visit Website
overview
The University of Michigan Gilbert & Sullivan Society (UMGASS) was founded in 1947 and is the oldest student-run society nationwide dedicated to performing the operettas of Sir William Gilbert and Sir Arthur Sullivan.
Each year they bring together students and community members for two fully staged productions of Gilbert & Sullivan operettas, which are performed with orchestra at the Lydia Mendelssohn Theatre in downtown Ann Arbor.
The quality of their productions sets a high standard for community G&S companies, and their performances, particularly of the lesser-known works of the canon, are benchmarks for similar organizations around the country and the world.
map
events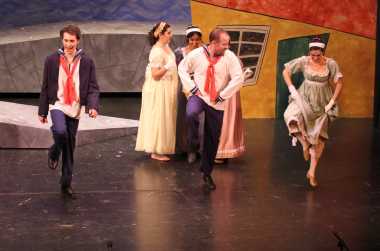 Dates vary between
December 7, 2023 - December 10, 2023